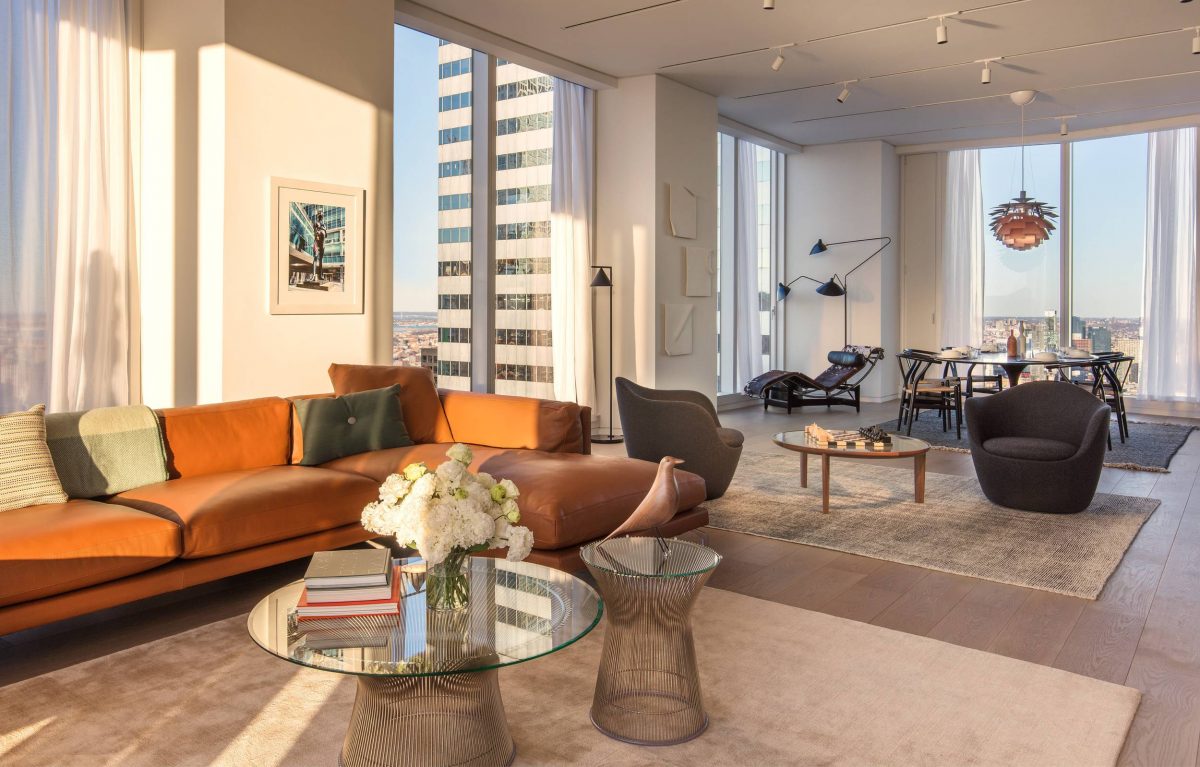 Inspired humanism in sync with sophisticated architectural technology is offered to a select few, with an exclusive collection of private floor residences located in the heart of Manhattan's cultural district.
The anticipated reveal of the Private Floor Collection at One Hundred East Fifty Third Street stunningly showcases the iconic views of The City and Central Park, and reminds you why you live here.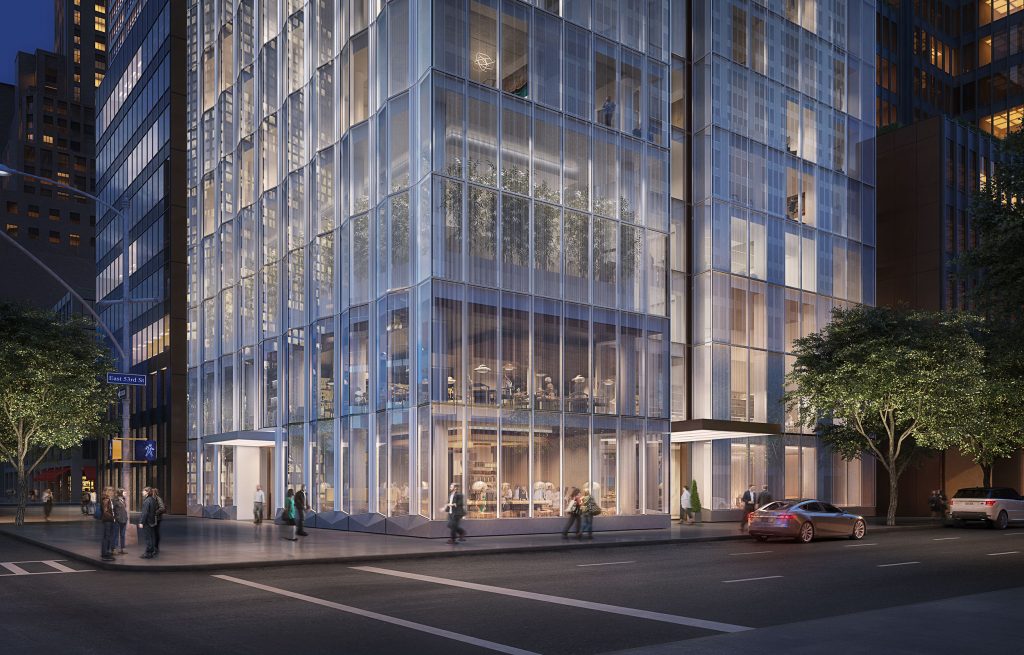 Eleven brilliantly designated homes, each with their own floor and within an exclusive modernist tower. Organized as a multi-story urban resort, One Hundred East Fifty Third Street Tower is comprised of 94 contemporary residences within the massive 63 story skyscraper.
Owned and developed by RFR and Vanke, designed by Foster + Partners, this new structural-icon exemplifies the intimate relationship between contemporary architecture and the historic New York City streets.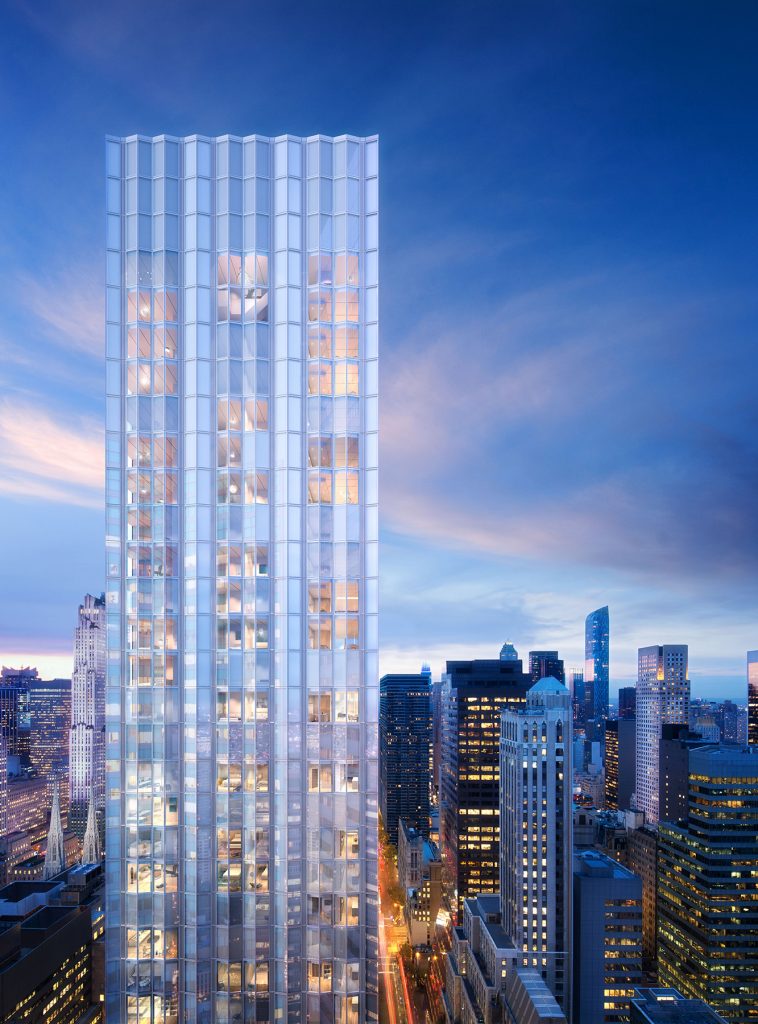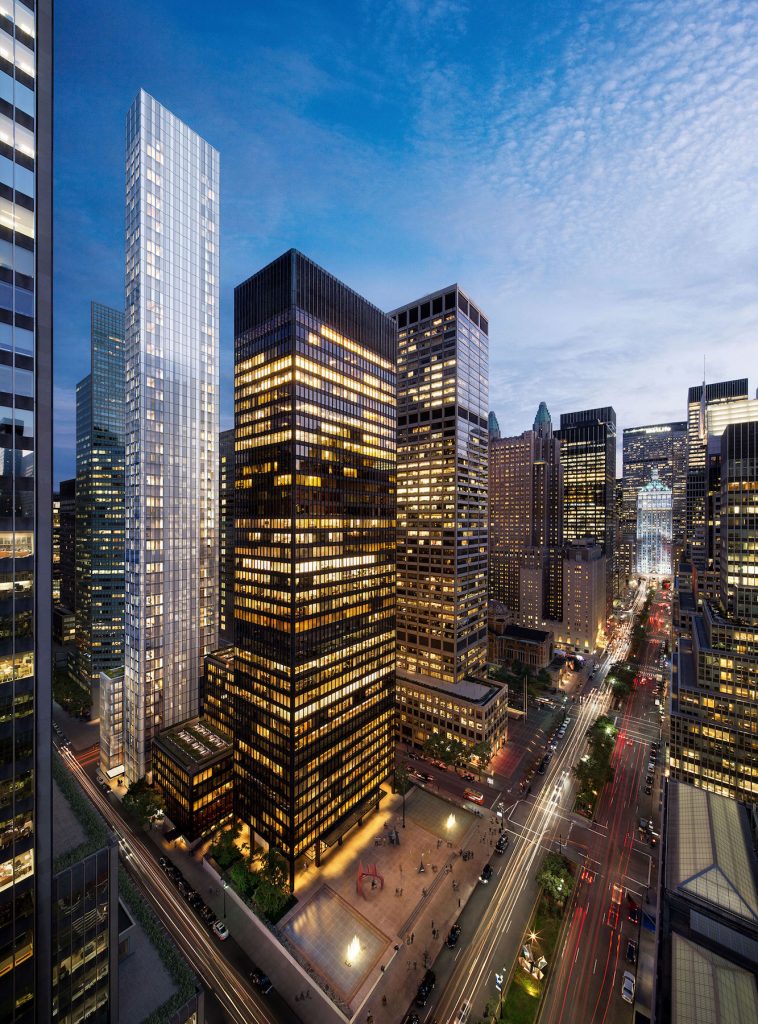 RFR is a world-renowned real estate investment firm based in New York City, redefining the scope of art and real estate to reveal the rare commodity of unapologetic happiness in where one lives and calls their home. At the forefront of the structural and architectural spotlight, RFR is unparalleled when it comes to urban achievements in the world of exclusive real estate.
This balance of extraordinary vision between artistic design and residential development requires an equally worthy architect, and Norman Foster was the perfect fit.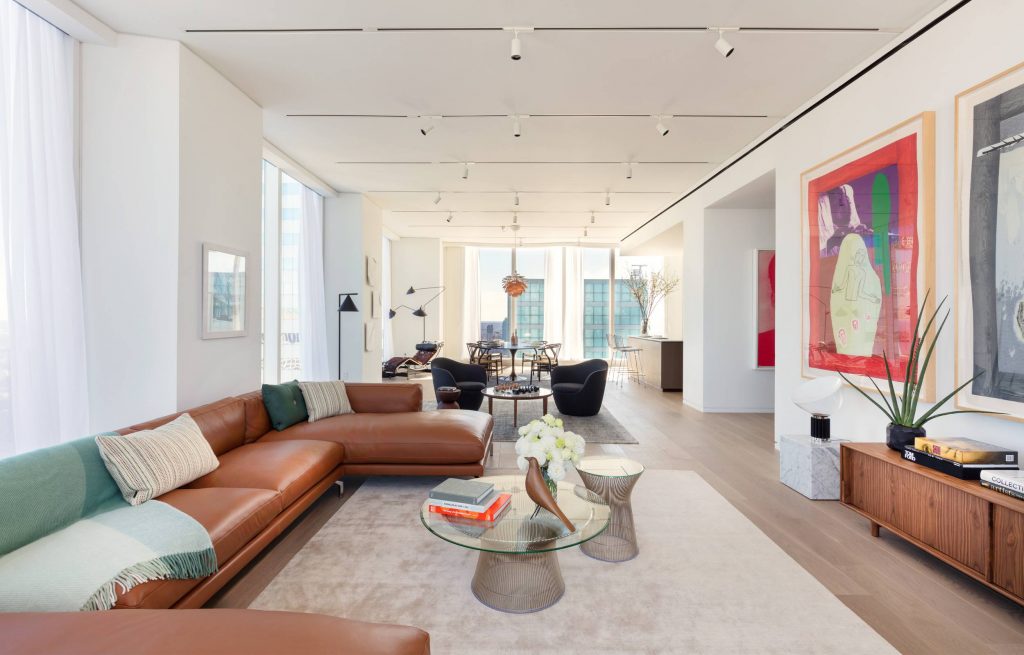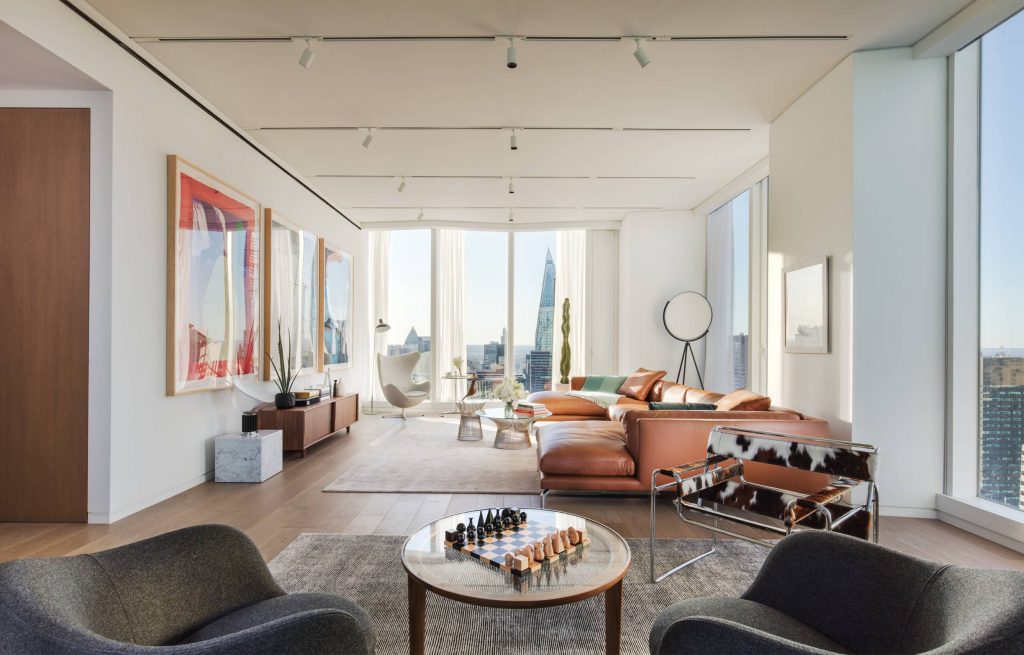 The award-winning Norman Foster is celebrated for his state-of-the-art architecture and integrated contemporary design practices. The London based design firm has a pristine international reputation, with world-class developments on six continents, and has received more than 600 awards, winning over 100 national and international competitions.
What sets this residential masterpiece of luxury and design apart? Many new developments are sprouting up in New York City, but most of them aesthetically look the same. RFR gave the Foster design team the creative freedom to conceptualize the interior space, and the result flourishes with diversity and functional intelligence.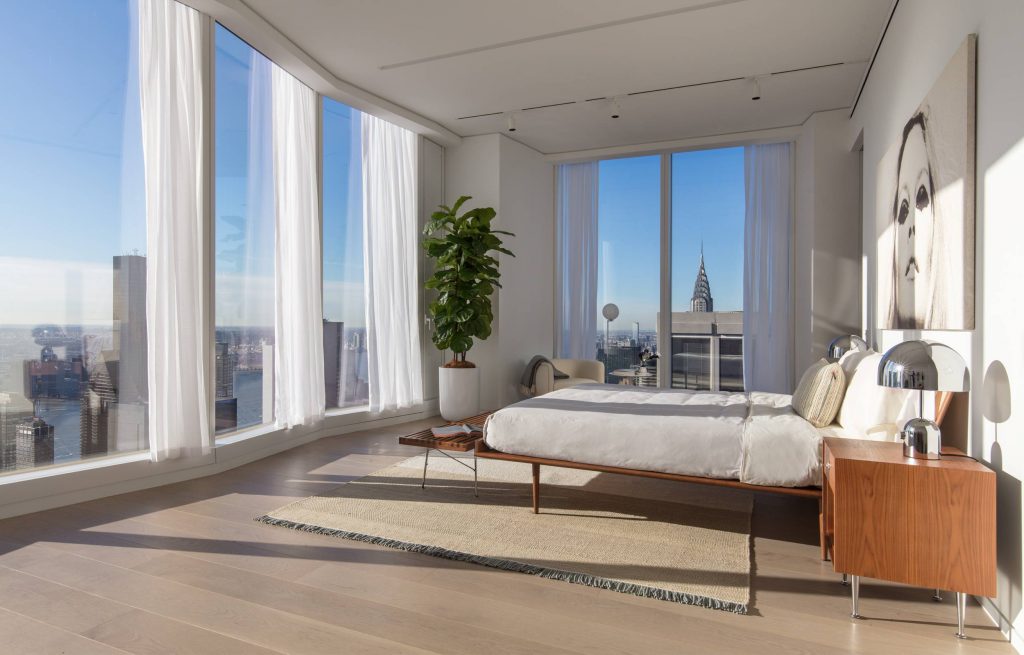 One Hundred East Fifty Third Street is redefining new 21st century cosmopolitan living; priceless views and meticulously crafted finishes will surprise and delight you at every turn. Functionality lies at the core of the design and nothing is overlooked.
These private floor homes offer the exclusivity and 360-degree views that come with owning an entire building floor. Each private floor residence spans 3,385 square feet with three extravagant bedrooms, three stylish bathrooms, and a custom powder room.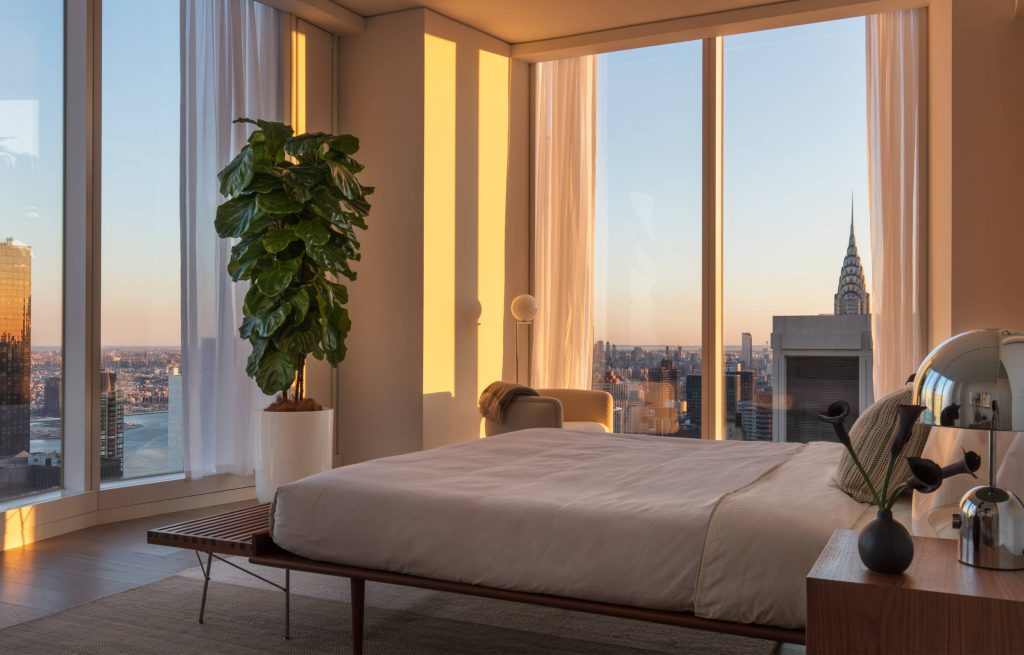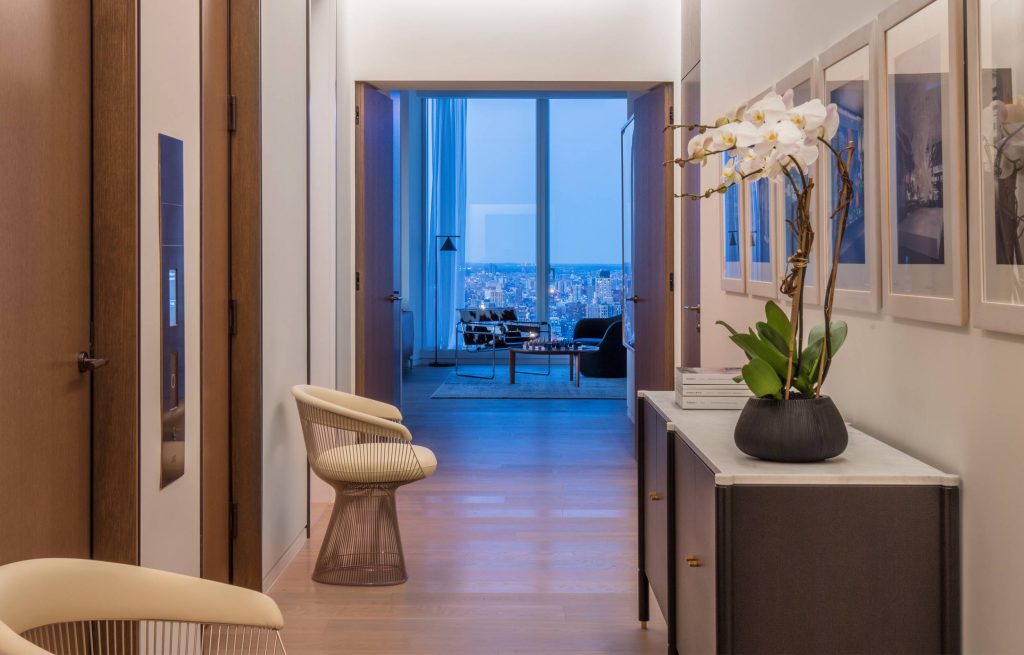 Residents are greeted with direct elevator access to their floor, and a zero-clearance security door providing an extra level of privacy before stepping into their striking gallery entry way that's been delicately lined in custom millwork.
A grand living area and ultra-modern kitchen awaits, as your senses are enveloped by floor to ceiling windows, with all-encompassing views of Central Park and the surrounding cityscape in all directions.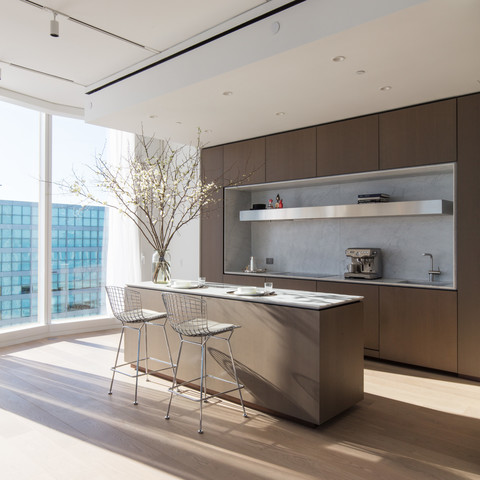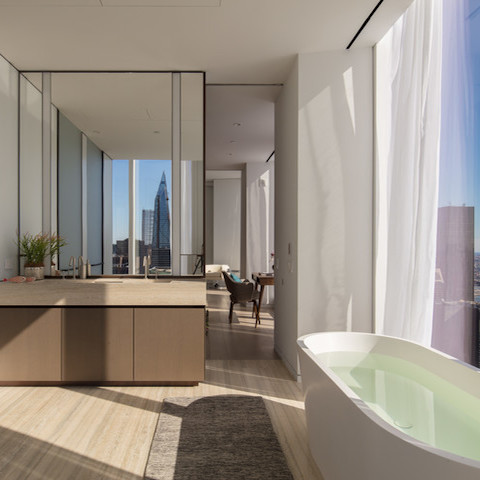 Set strategically, yet artfully apart from the other living spaces on the opposite side of the residence, you'll find the well-secluded expanse of three bedrooms, each with its own luxurious bathroom and of course, remarkable views. The impressive master suite comprises the entire south end of the home, beginning with a spacious bedroom area connected to a lavish master bathroom. The bathroom features a freestanding soaking tub, Silver Striato travertine heated flooring, and an iron glass shower with a steam system.
New homeowners here will be able to enjoy custom-tailored luxuries providing high-end, hotel -level services with a team of Lifestyle Concierge. The comprehensive lifestyle package comes complete with a variety of high-end spa-inspired amenities and includes a 60-foot sunlit swimming pool. Residents can also unwind in several flexible lounge and library spaces.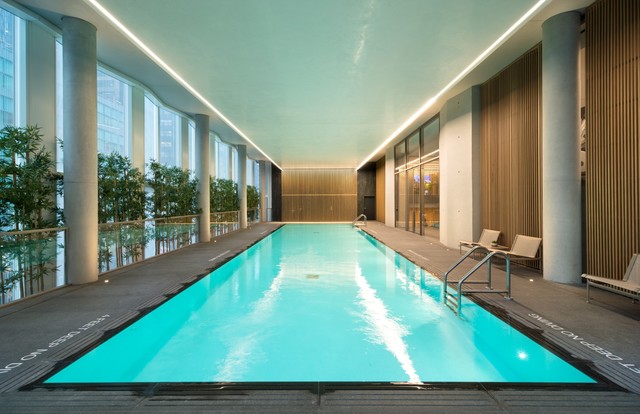 Residents also share their address with world-class Michelin Starred chef Alain Verzeroli's latest concepts – Le Jardinier and Shun. A private elevator leads directly to the restaurants from within the building; offering a one-of-a-kind and ultra-exclusive dining experience. Priority dining reservations are an additional perk for new residents as well.
These private floor residences and premium amenity spaces are high-concept, and seamlessly move forward alongside Midtown Manhattan's cultural sense of casual, upscale living. Forming a community of diverse, yet uniquely discerning neighbors resonates with the extraordinary people that live here at One Hundred East Fifty Third Street.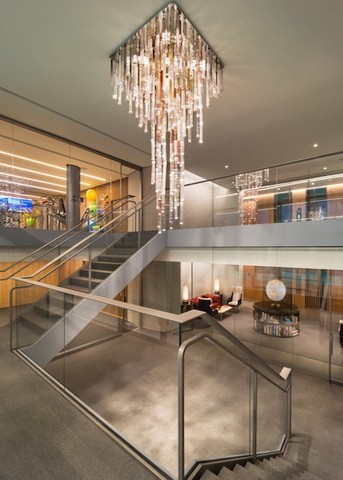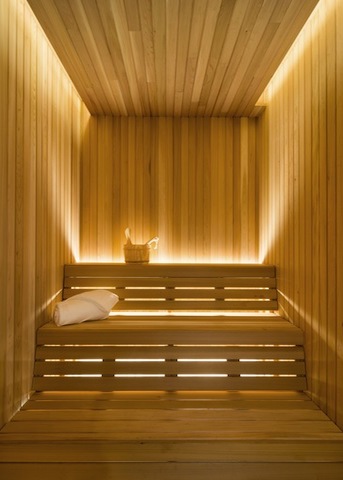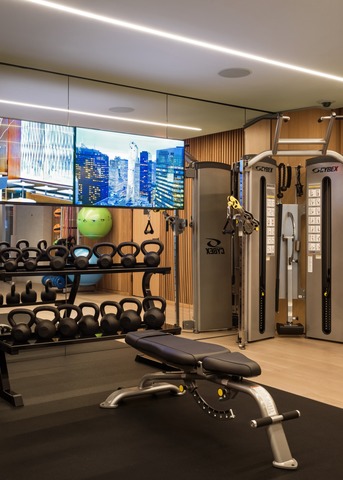 Merging this exclusive Manhattan address with exquisite design offers you the epitome of luxury and the premium city lifestyle you deserve. Comfort and elegance are the standard, with premier private floor homes starting at only $10 Million.