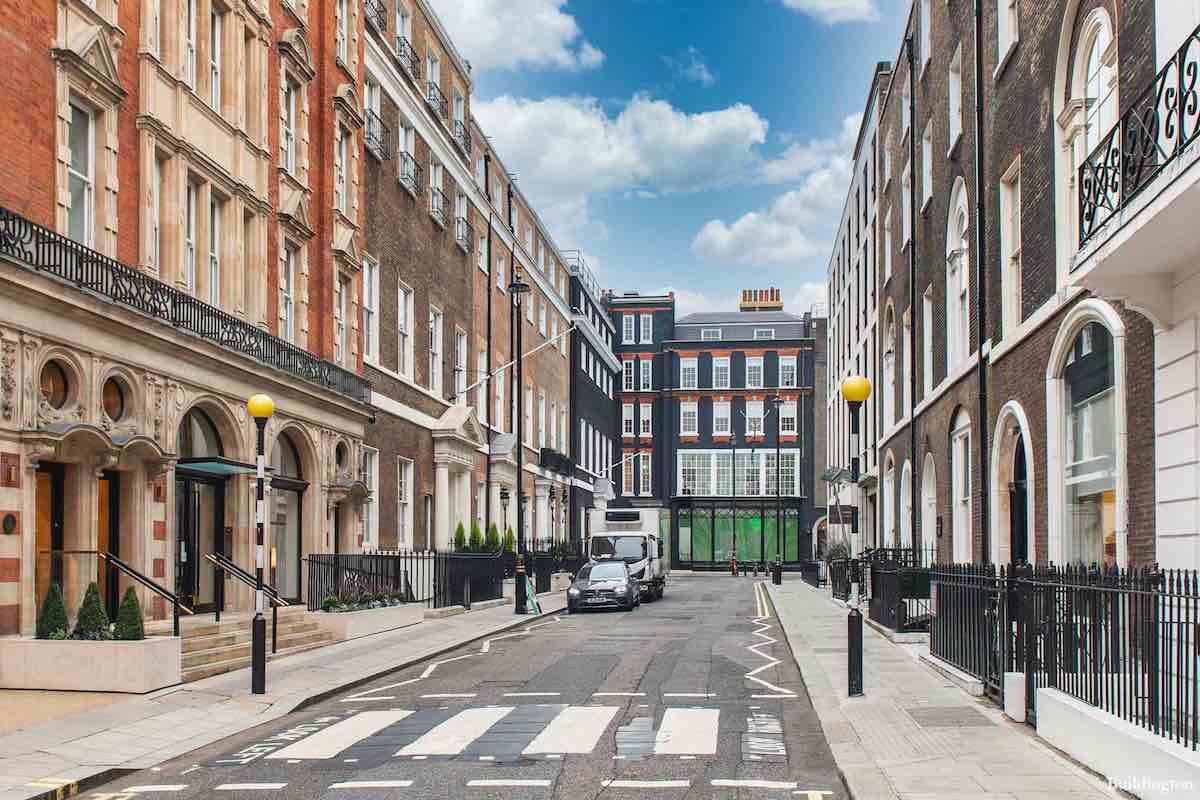 Gucci's London headquarters on Grafton Street is up for sale for $66.6 million. The company made the move from Milan in 1998 to distance the brand from the assassination of Maurizio Gucci by his ex-wife in 1995. For the next decade, Gucci would use the first floor as meeting rooms and offices, mid-level floors as offices for legal, public relations, and information technology, and the formal dining room for board meetings.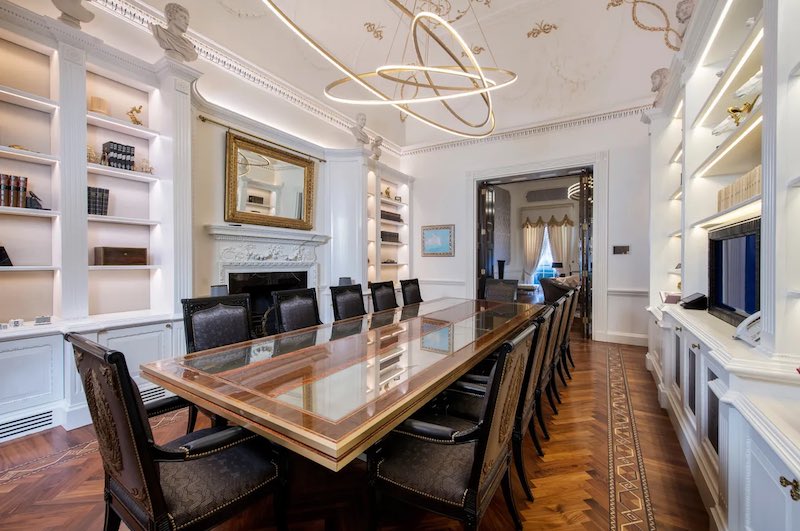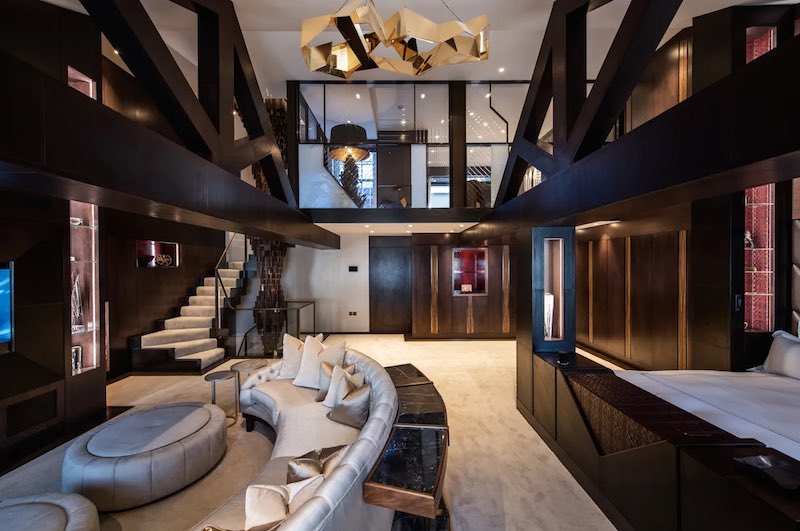 Originally built in the 1770s and designed by architect Sir Robert Taylor, the historic location is the former home of Lord Brougham, who once entertained Her Majesty Queen Victoria and the First Duke of Wellington on the property. Tom Ford, the fashion house's creative director from 1994 to 2004, spent two years renovating the 19,000-square-foot mansion. Ford used the famous drawing room as his workspace – and we can see why, with gilded crown molding, Georgian fireplace, and a sparkling chandelier – while former Gucci CEO Domenico De Sole took the top floor as his office.
Historic building consultants at Donald Insall Associates oversaw extensive refurbishments throughout the property after Gucci left. Now, the estate's top two floors boast four VIP bedroom suites with one main penthouse suite which includes a lounge area, private study, bathroom, and kitchenette all in rich dark wood and gold embellishments. There are three guest bedrooms in a private wing, all featuring their own entertainment spaces, as well as five more bedrooms for staff. Since there's no shortage of lavish entertainment spaces and reception rooms, naturally, the estate has a chef's kitchen with sleek stainless-steel appliances and marble flooring.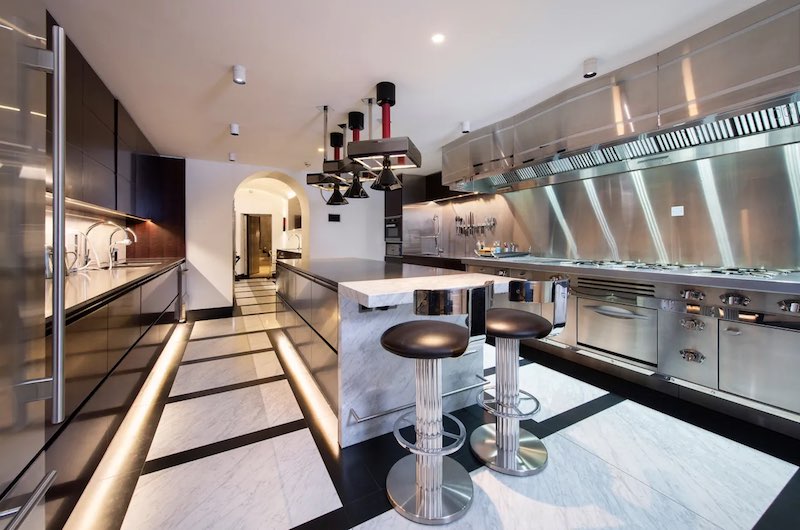 In the basement, there are modern amenities as well, such as a luxury indoor swimming pool with a movie theater, gym, plunge pool, and sauna. The property also includes garden terraces and double garage. Hardwood parquet flooring and gold-leaf detailing feature throughout the house, maintaining the palatial aesthetic, but still allowing space for the modern drama, much like the fashion house itself.
Grafton Street is in the heart of Mayfair close to Berkeley Square. The mansion is close in proximity to luxury retailers and is not far from Saville Row and New Bond Street. The area boasts many beloved restaurants, private members clubs, and galleries.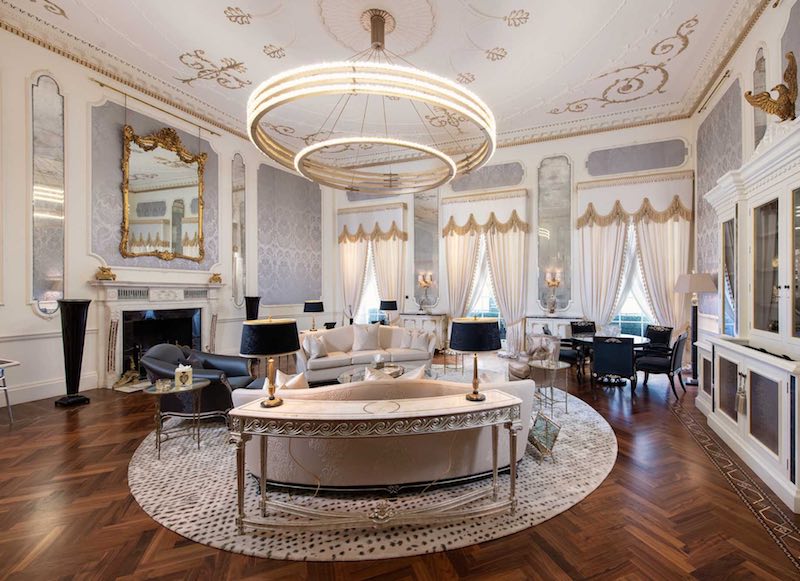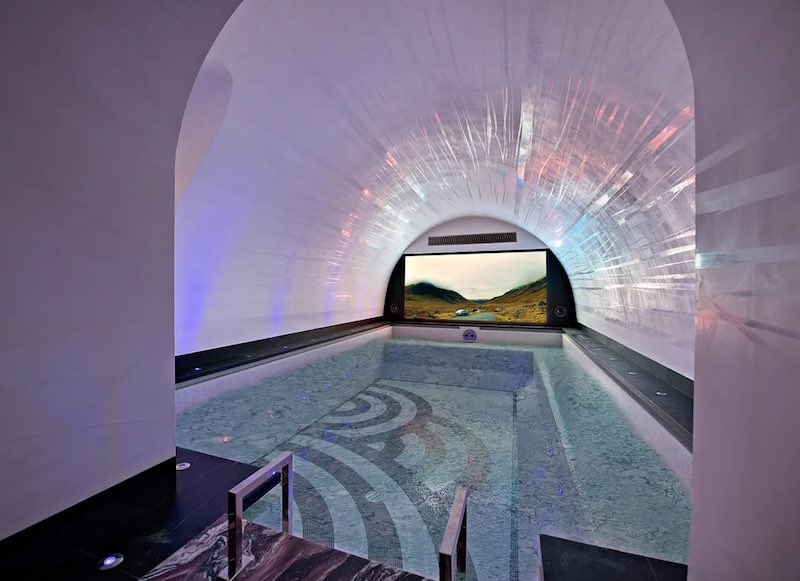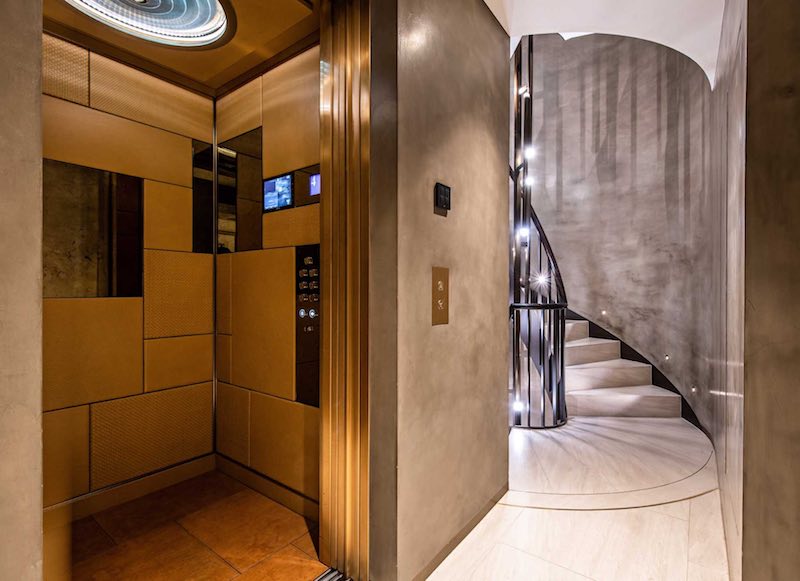 Gucci's former headquarters is listed by the luxury firm, Beauchamp Estates, and is the last remaining private residence on Grafton Street.