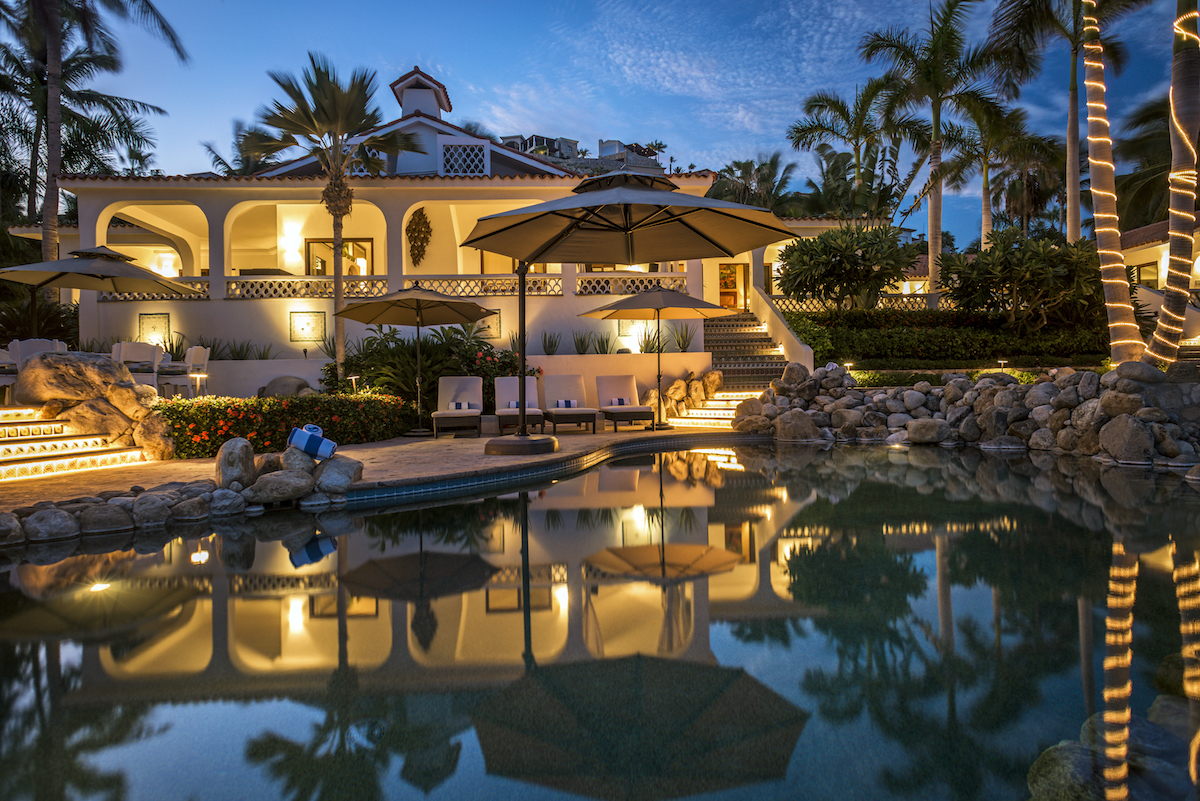 It's 9 a.m., time to rise and shine. Eyes open, covers off, big stretch. Open the curtains, the sun fills the room. But today something is different. First, notice the view. Instead of pulsing concrete jungle or manicured suburban sprawl, take in the calming sensory effects of deep blue. As far as the eye can see, pristine desert dunes and breaking ocean waves. Then, look around. This isn't your regular castle, but you are still the reigning monarch of this kingdom where all amenities and experiences are tailored exactly to your liking.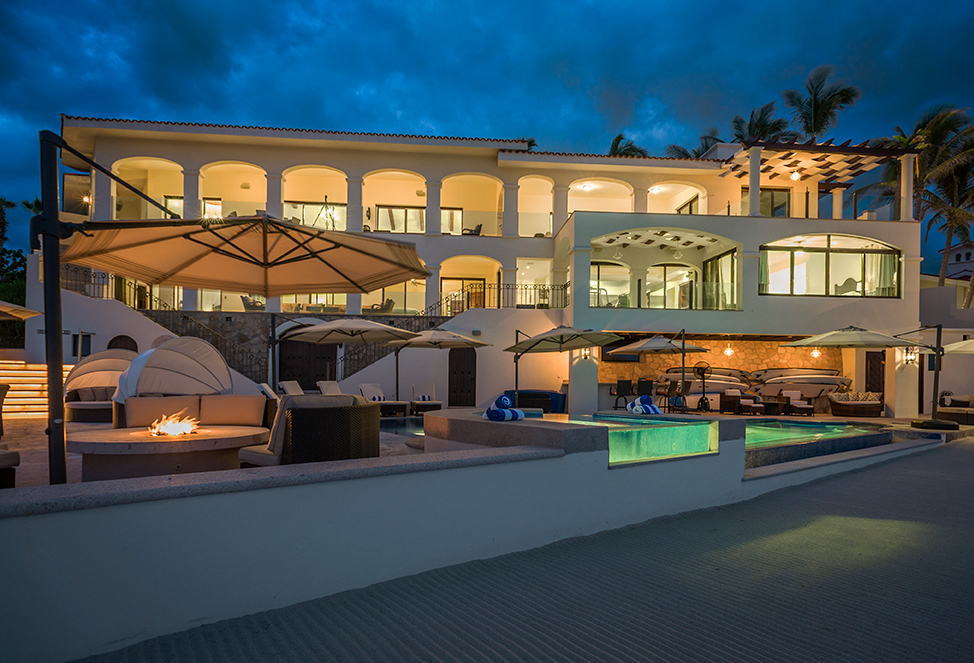 Welcome to the first moments of your Blue Desert Cabo Luxury Villas experience. This is vacationing as it should always be. With rental homes ranging from five to 10 bedrooms that can accommodate up to 16 guests, the hardest decision you will make in this whole process is who to bring along for the Mexican adventure.
From the moment you are picked up at Los Cabos International airport, Blue Desert's team of concierges take care of everything, making this a unique vacation getaway. Properties each feature different amenities such as infinity pools, outdoor bars and patios, fire pits, ocean-front views and private beachside entrances. All properties include maid service.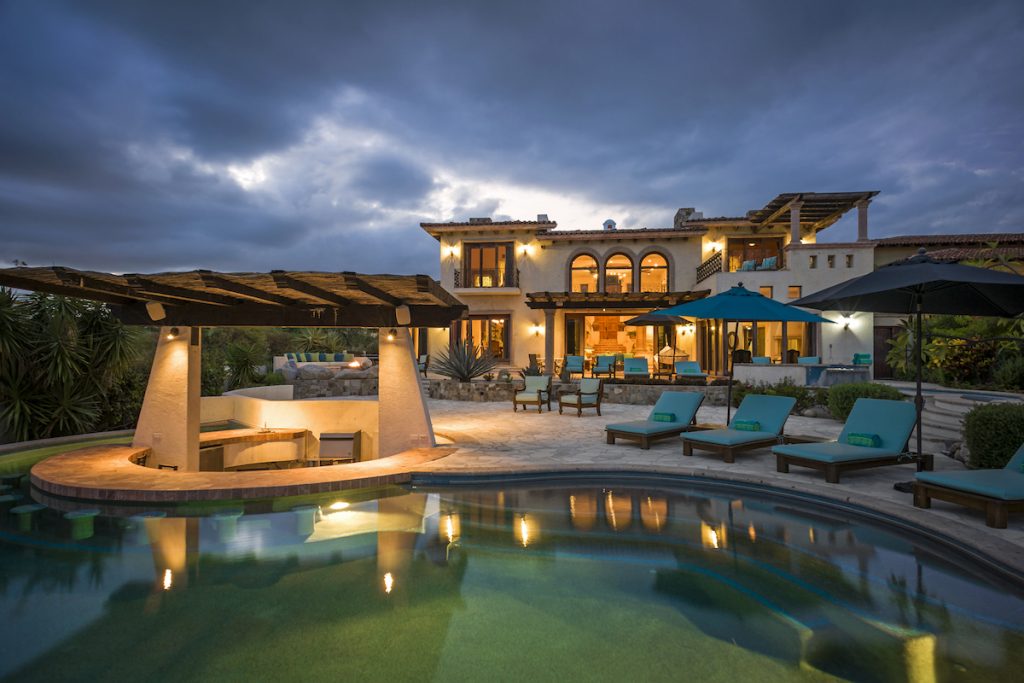 But that is just the beginning. Blue Desert is there to make anything and everything you can imagine a reality, curating bespoke itineraries for guests. For an intimate wedding or proposal, imagine a private chef creating a five-course menu of your favorite dishes and capping the night off with your very own beach fireworks display, of course, while sipping a Mexican coffee made to your liking. For a family getaway, envision the kids swimming with the dolphins, while you golf on a perfectly manicured course and then coming home to the kitchen stocked with all the freshest groceries and snacks. For a wellness retreat, visualize starting the morning off with an oceanfront practice led by your very own yogi, followed by an invigorating personal training session and then relieving aching muscles with a full body massage while listening to the waves.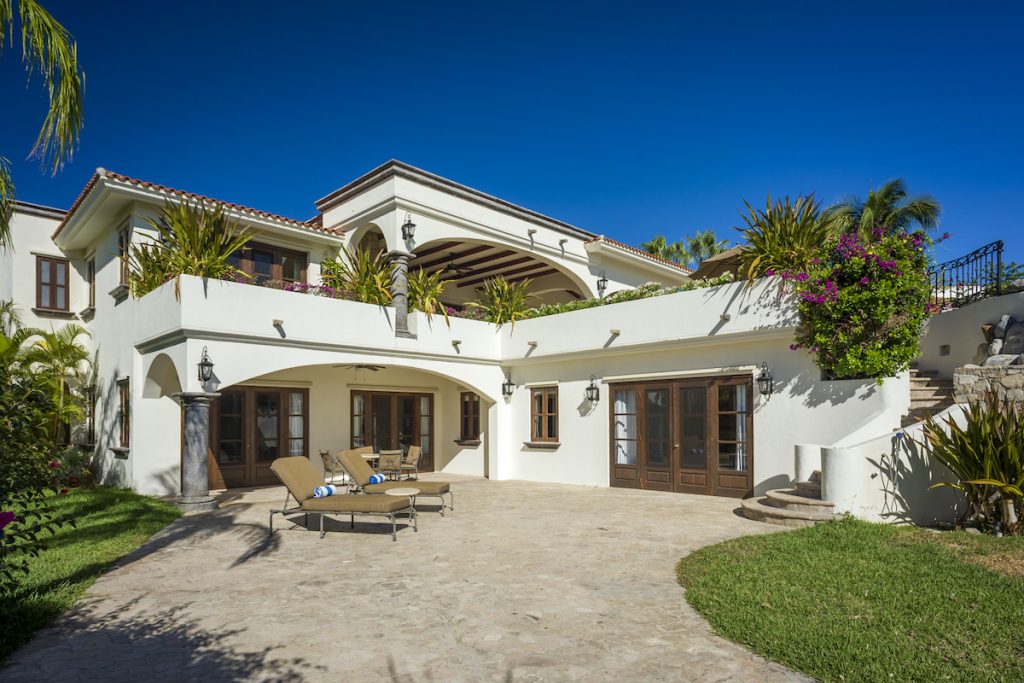 The only thing you need to do is sit back, relax and enjoy. Blue Desert Cabo is created by discerning travelers for discerning travelers, who only want the highest quality interactions and who also enjoy discovering the places they visit.
Located within the Palmilla, El Dorado and Punta Ballena communities, here is a look inside three of Blue Desert Cabo's featured properties.
For the party-cation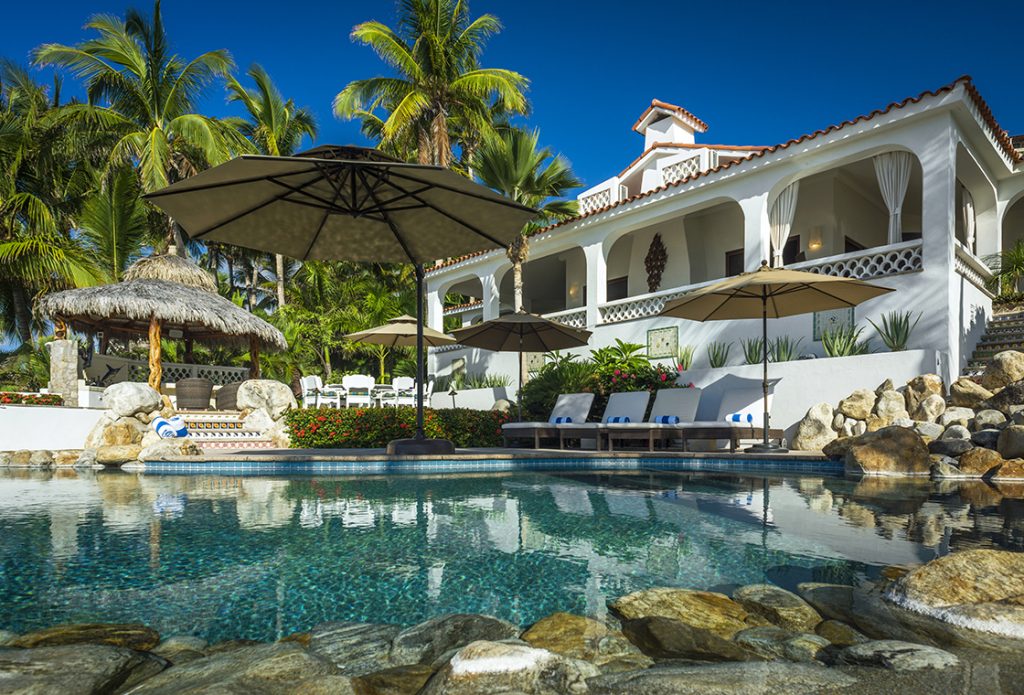 Casa Edwards, one of the largest private estates in Los Cabos, is located within Bahia Rocas, adjacent to Villas Del Mar at Palmilla, and has eight bedrooms and a panoramic view of the Sea of Cortez. Accommodating 16 guests, this is classic Mexican elegance with red-tile roofs, whitewashed walls, colorful homemade tiles, and decorative fountains. All of the bedrooms face the ocean and the properties meandering trails lead down to the private beach. This is the residence to book if your vacation calls for entertaining or frolicking. Outdoor amenities include an infinity pool, spa, palapa bar, fire pits, and the largest private gym in Cabo.
For the family-cation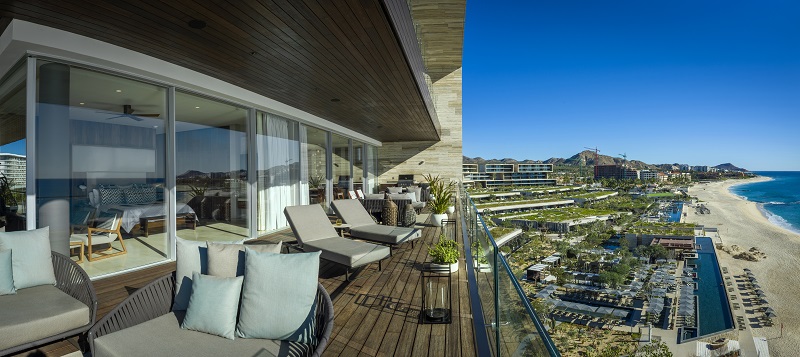 If you crave the luxury hotel experience, Solaz Residence is the property to book. Occupying an entire floor within an opulent resort and accessible by a private elevator, guests are stunned by the open floor to ceiling windows that overlook the Sea of Cortez. The living room, dining room and kitchen are all open to one another and perfect for a family gathering or a lively night among friends. This kitchen just begs to be used for gourmet meal preparation with state-of-the-art appliances.
Outdoors, the wrap-around terrace is the ideal vista for picture taking, sunbathing and sunset gazing. This residence can accommodate up to 10 guests and has three bedrooms and three baths, with a king in the master and second and third bedrooms with two queens.
For the bestie-getaway
Rio de Luna, located in the gated community of Rancho Cerro Colorado, offers endless views of the Sea of Cortez, white sands of Playa de Palmilla and the lights of Los Cabos community. This residence with six bedrooms and six-and-a-half baths can accommodate 16 guests to maximize space for large groups. An outstanding feature is the double-height ceilings, an infinity pool with views of the ocean, and exquisite works of stone and art.