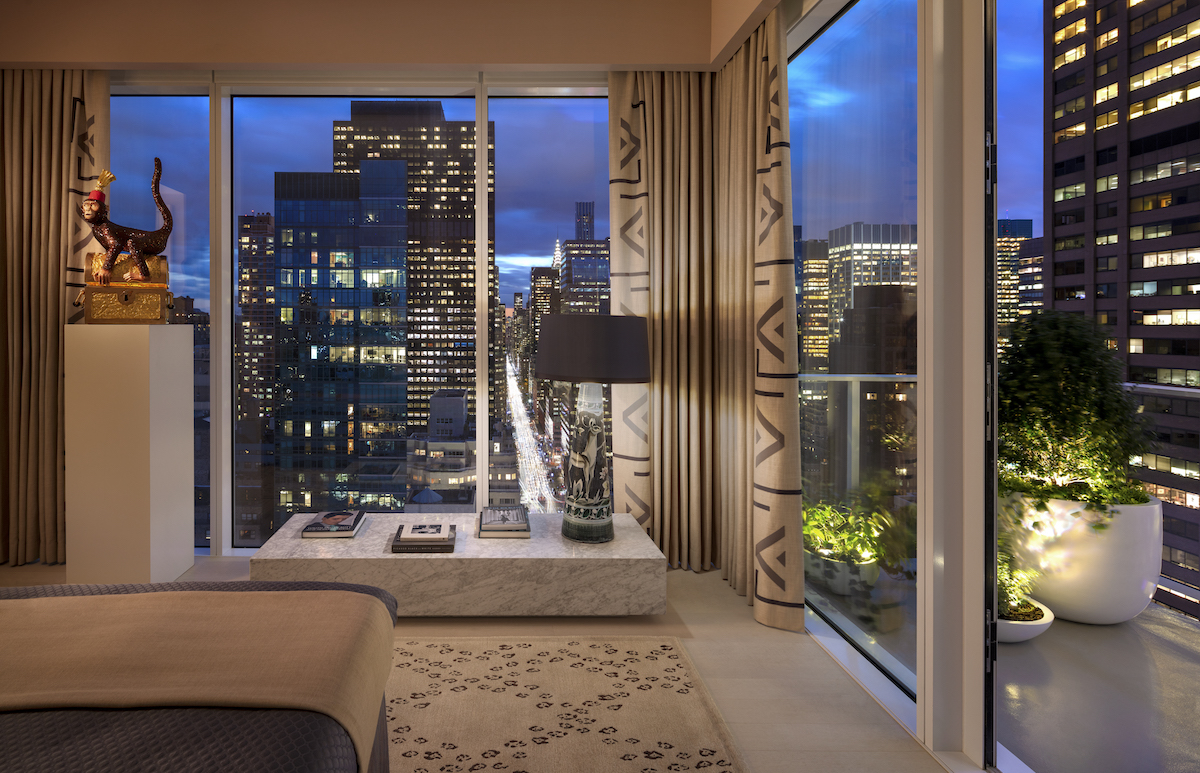 Harry Macklowe has no qualms when it comes to making a bold statement in Manhattan real estate. The chairman of Macklowe Properties pursues the expansion of his successes in New York City with an eye-catching residential tower located between Midtown and the upper east side. Take lavish living to the next level in one of two $5.4 million corner units towering over Central Park and earn the admiration of many as they gaze up at this surrealism-inspired residence with eye-catching interior. From a Swarovski crystal-encrusted monkey statue to an exotic vintage blue velvet sofa, these ultra-luxurious residences are filled with conversation starters.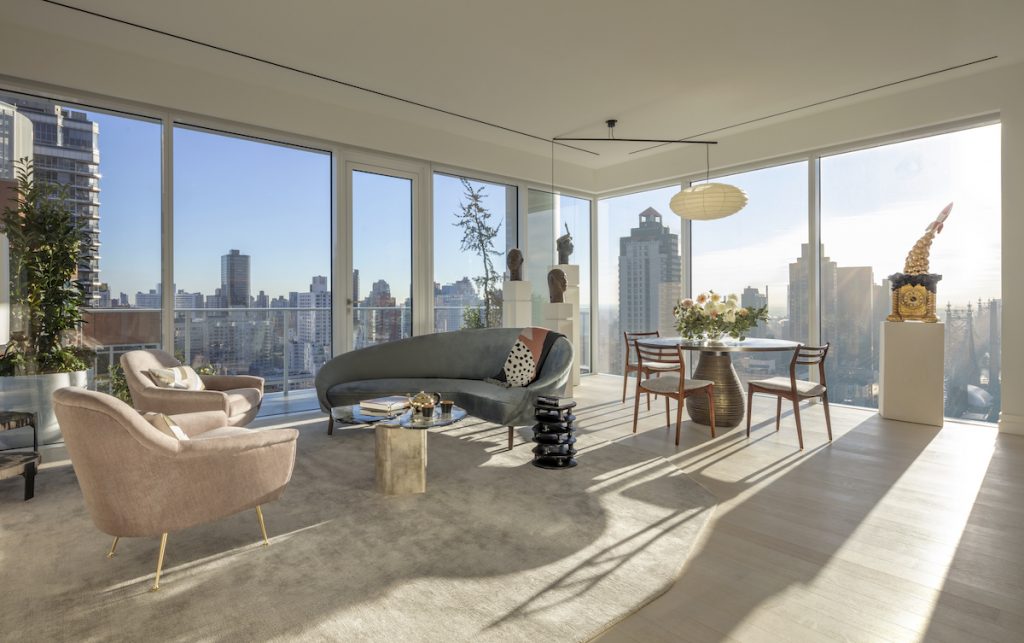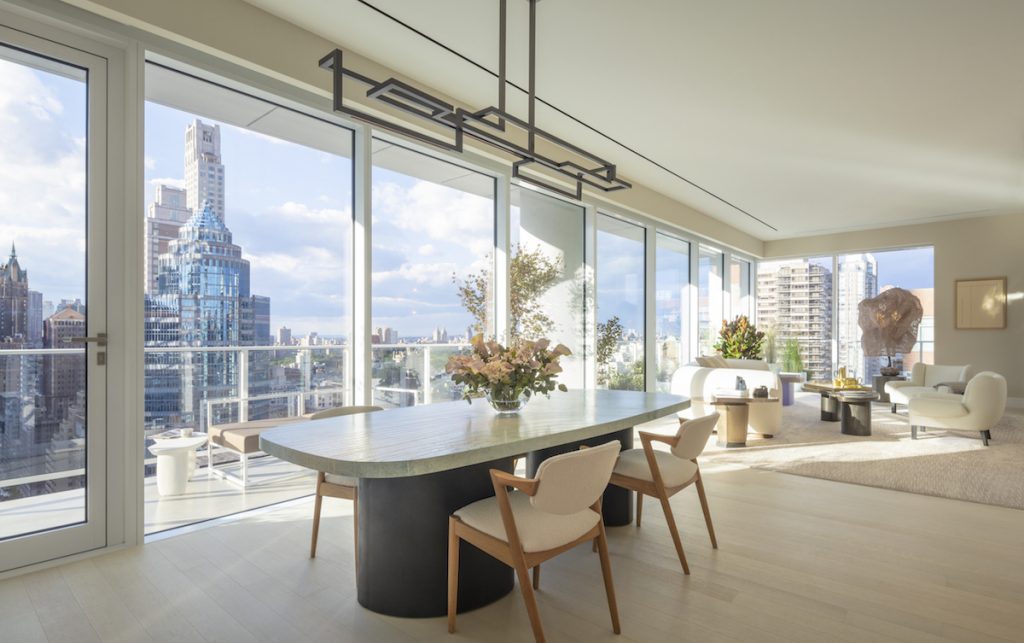 Located at 200 East 59th Street, these grand dwellings were designed and created by Cyril Vergniol, the strikingly capable architect behind the creation of the luxe Parisian Hotel de Crillion. Cyril was commissioned to design two model apartments on the building's 22nd floor, largely in part due to his refreshingly unique ideas and distinctive bold themes. This being his first experience designing a model apartment, Cyril understood the level of sophistication and elegance that was desired for the project and set out to construct a trophy in the sky as these residences lays at one of the most celebrated addresses in NYC. Cyril is distinguished by his French high-society knowledge and flashes his skills to impress the most elite of the upper east side.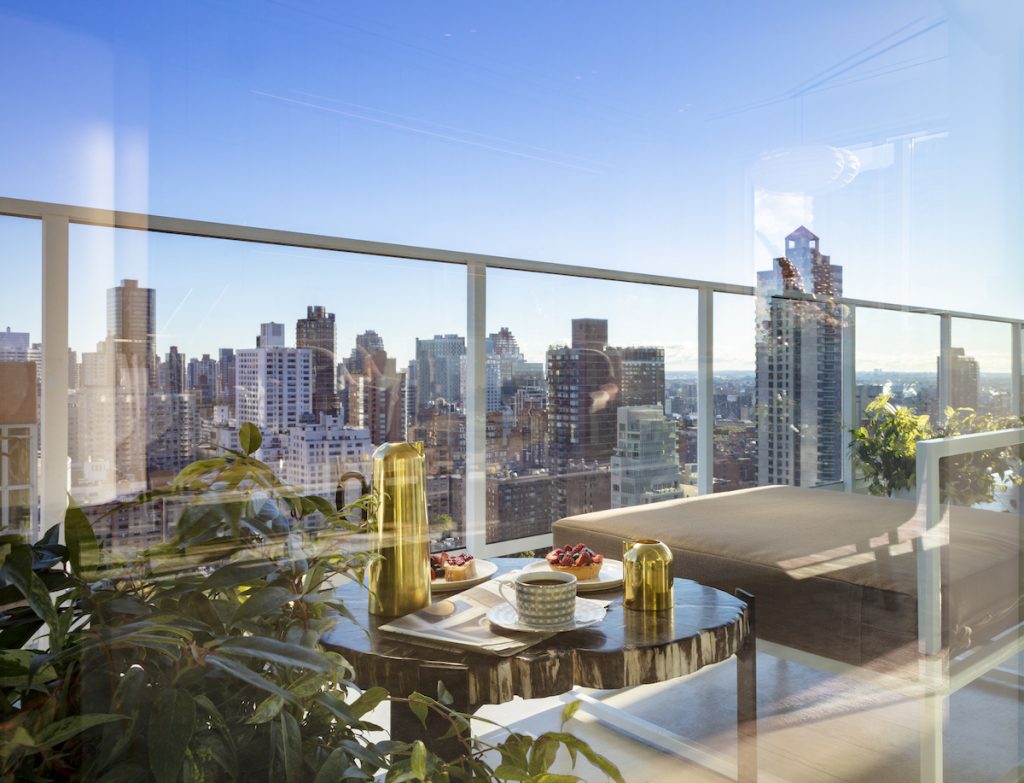 Cyril salutes the illustrious Salvador Dali and Joan Miro with uniquely paired works, textures, fine art, and furniture pieces. The use of large glass windows, geometric figures, and beautiful white marble kitchen and bathroom appliances evokes a modern feel upon Cyril's traditionally classic European architectural style.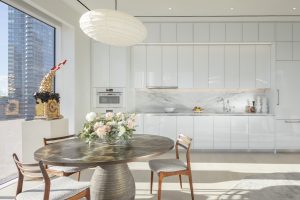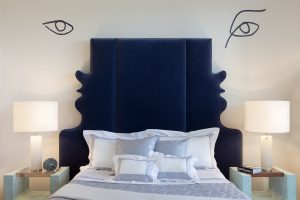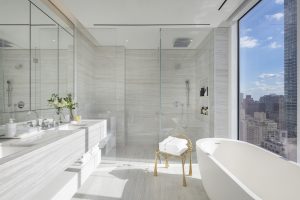 With an aim to create an "out-of-the-box ambiance" for this one of a kind project, Vergniol sought influence from the trending surrealist movement and incorporated styles that provide symbolism for conscious creativity and spirit. He wanted to establish a space that opposes the cookie-cutter luxury interiors we've become accustomed to and create a personalized effect. To accomplish this seemingly impossible task, he set out to create never-before-seen pieces while incorporating various foreign masterpieces and contemporary styles. Some of his individualized works include a customized Dedar blue-velvet headboard that subtly forms into the shape of a human physique, and a sculptural wall made in bas relief plaster, a custom oxidized-bronze dining table with vintage Swedish chairs, and an 18th-century tapestry. These glittering one-of-a-kind residences offer the perfect opportunity for the avid art collector or aspiring socialite seeking opulence among New York's vibrant skyline.