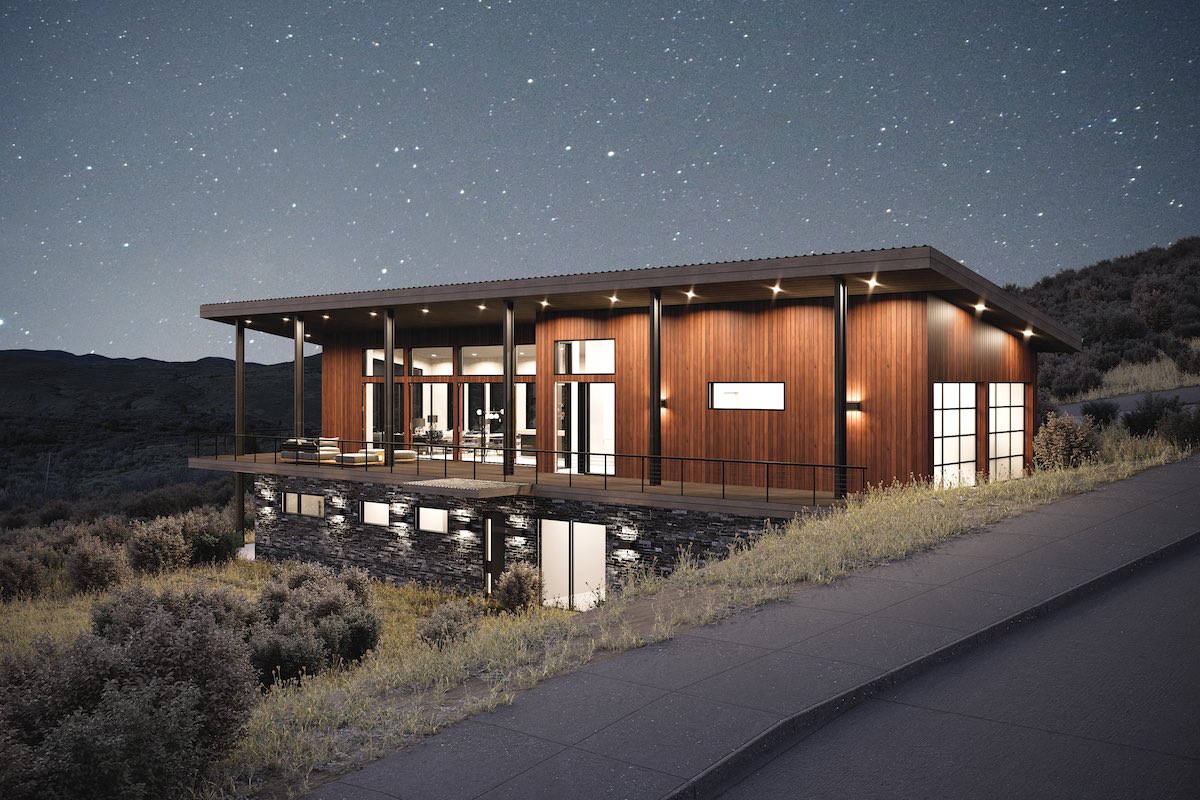 Change has been the one constant for the economy since the pandemic took hold in the U.S., creating a new generation of boom towns. It essentially super-boosted a home buying "sprawl"; fueled by a desire for more open spaces and liberated by remote work, the idealization of land ownership and land banking trends has never been more meaningful. This is top of mind in our cultural consciousness at present; evidenced by the blockbuster success of Paramount's hit show Yellowstone—a drama revolving around the stewardship of ranch land—a gripping chronicle of dynastic struggle at the heart of American identity and succession. Migration beyond the outskirts of U.S. cities is more appealing than ever.
If recent global challenges taught us anything, there's never been a more meaningful time to reinvent oneself. The surge of interest towards rural properties and a more robust outdoor lifestyle has opened the door to revival in the American West. If seizing the moment and prospecting on the next big opportunity keeps you up at night, don't sleep on Wasatch County, Utah. While Wasatch may not currently be in the lingua franca of highly coveted properties as the sparkling prestige of Park City, it soon will be. The Wasatch range is deeply treasured by the global ski community and elite investors-in-the-know. Lifestyle aficionados have long flocked to Park City, Utah as a cultural mecca and adventure capital. If establishing future freedom/generational wealth through real estate is your endgame, Benloch Ranch may be the savvy investor's winning hand, akin to getting in on the last float of "affordable" holiday home options in Aspen, circa 1950.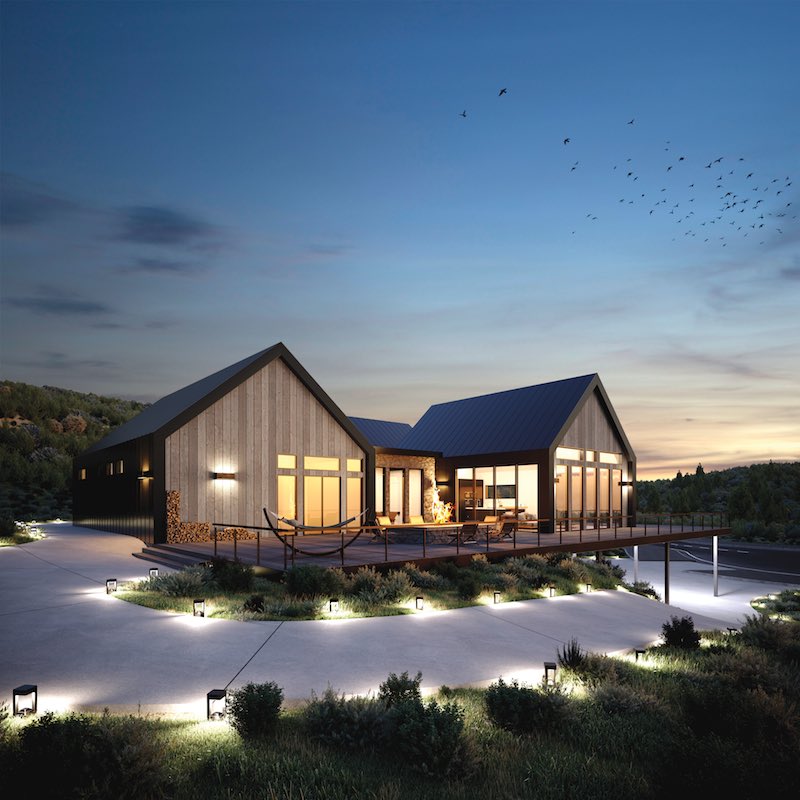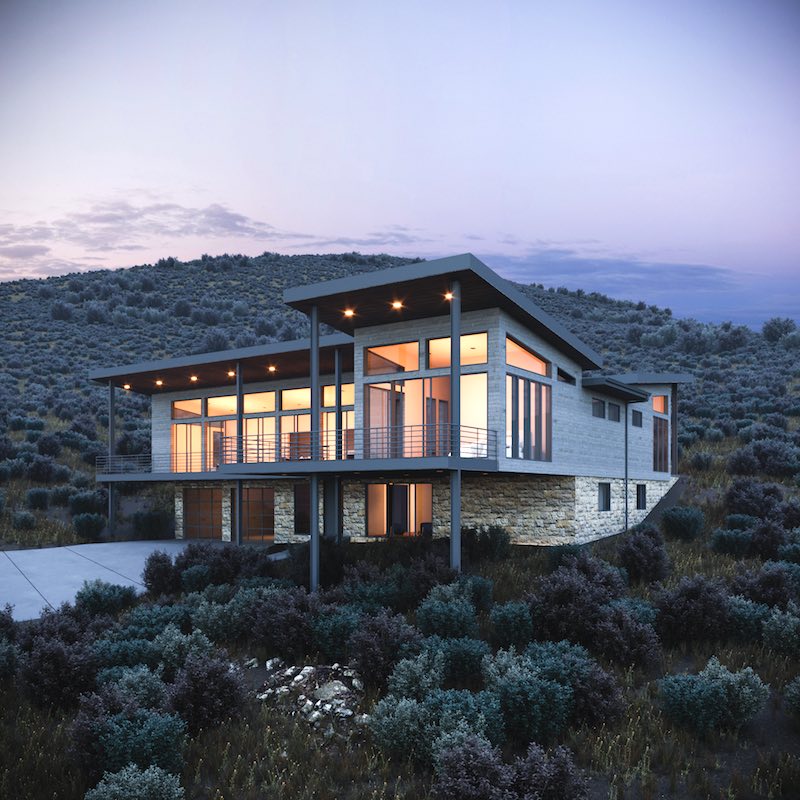 When enterprising entrepreneur Jamie Mackay "enters the chat" get ready for fresh ideas. Relatively young for a property developer with such business acumen under his belt, the bon vivant builder has shaken up the market of desirable real estate within a slingshot drive to Park City. His latest venture, Benloch Ranch, is an upscale resort community featuring future-forward "mountain modern" architecture set on 2,550 acres in the hinterlands of Park City (a mere 15 minutes to the esteemed Deer Valley Ski Resort). The destination development is enticing backcountry-obsessed buyers with luxury amenities, all-season outdoor activities, and real estate price tags listed in both USD and Bitcoin.
Mackay's evocative and innovative way of building clean, contemporary homes has earned him a cult following amongst the industry's leading-edge builders. When asked to elaborate on his aesthetic influences, Mackay opens up with enthusiasm, "I would say it's something that has grown over the years from building my first home, then spec homes, and onto smaller modular homes that took much more innovation than building BIG. I find the designs come from years of watching the old way of building-driven architecture. It needs to be reversed. Architecture and the site drives the building."
Back in 2006, Mackay founded Wheelhaus, a tiny home design-build company, and soon after launched Fireside Resort—a community of tiny homes, luxury hotel suites, and private cabins in Jackson Hole, Wyoming. This experience adds to the movable feast of expertise at play in Benloch. This is a clear departure from the McMansion trend that bloated up Colorado ski towns. "We are truly disrupting the market and delivering something that's long overdue: innovative, sustainable, livable homes that will benefit one's life in more ways than one," Mackay observes. "It's time to be proactive and not talk about things that are beneficial to where we live, work and play. It's time to take action for ourselves and our community. In the end, it's the place we call home."
Oh, what a sweet place to call home. The beauty of the American West, the ski-town chic of Park City, and the Sundance Film Festival give a compelling backdrop for Benloch Ranch. To this, add ten world class ski resorts, fifteen enviable golf courses, angling on two celebrated fishing rivers, the postcard-worthy Jordanelle Reservoir for pleasure boating, and miles of scenic recreational alpine trails lay minutes beyond the back door. Then, because there can never be enough open space, five National Parks and over forty State Parks are within a few hours drive. Benloch lies at the heart of a sportsman's paradise.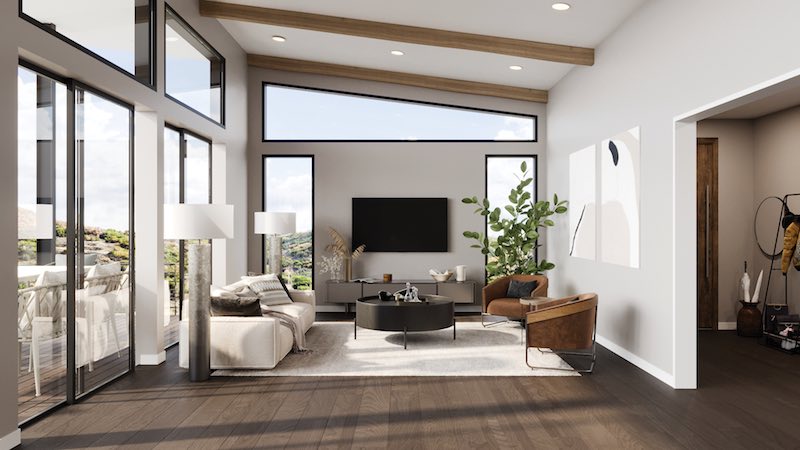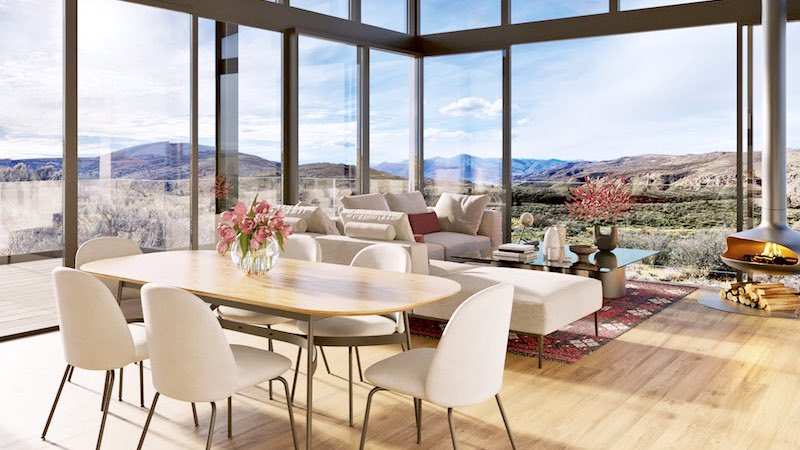 "When I first toured Benloch Ranch, I was positive this was going to be a project that would shake the earth!" exclaims Mackay. "It is a blank canvas where we can control the land planning and the architecture. You rarely get both with a project this size and scope." If you're driven towards a more mindful, considered take on the proverbial "good life", you may want to build a home with Jamie Mackay. Thoughtfully designed amidst rolling ranch land, protected forest and some of the West's most distinguished mountain communities such as neighboring Victory Ranch (alas all built out, launched back in 2013), Benloch is about living the modern mountain lifestyle to the fullest. A place where you can delight in top shelf modern amenities, as you revel in scenic vistas of the American frontier.
Imagine being among the early wave of vacation home buyers in Aspen, Telluride, or Vail back in the day. Space is finite and once it's built out, it's done, evidenced by soaring home valuations in Colorado. Why is Benloch the next big thing? In a word, Mayflower. Not only is Benloch 15 minutes from Deer Valley, it is an equally zippy drive to Mayflower Mountain Resort, North America's newest world-class alpine village to be developed since 1981. The Village will include ski infrastructure with several ski lifts allowing skiers and mountain bikers access to extensive terrain, both summer and winter, while overlooking the Jordanelle Reservoir. The 5,600 acre resort will offer somewhere between 400 and 900 skiable acres; the new slopes lie on the backside of Deer Valley Resort, which has long set the gold standard of the sport in Utah.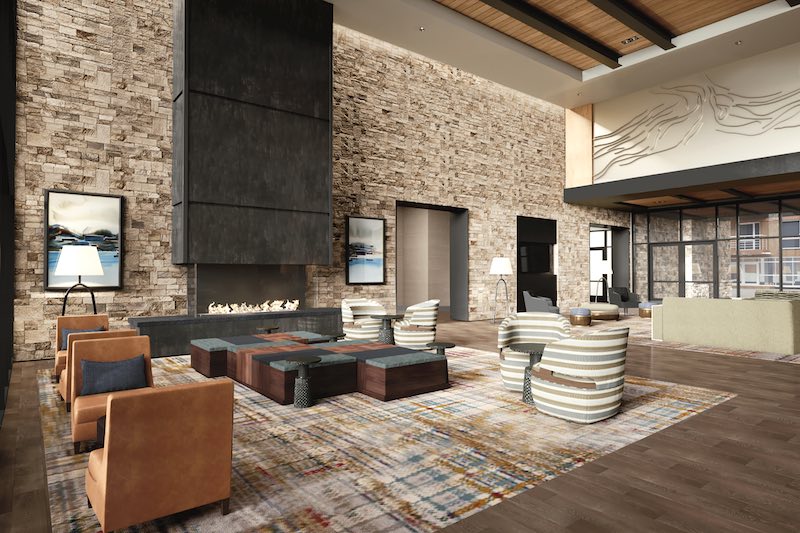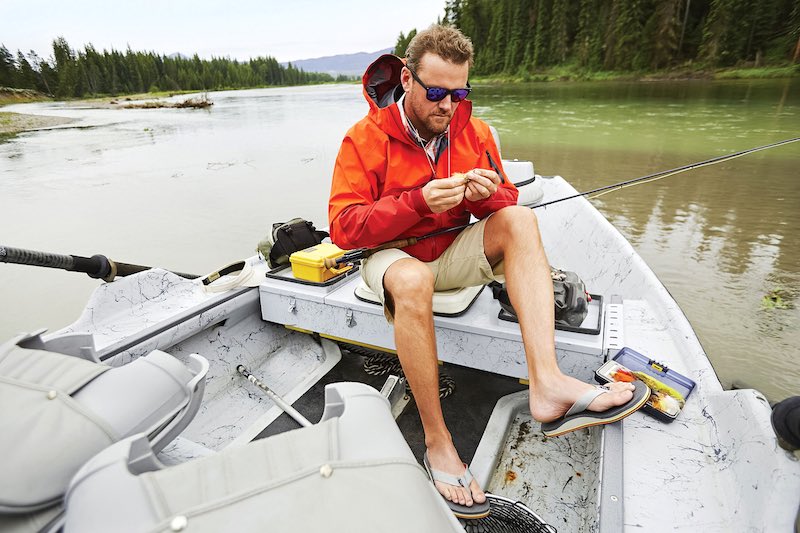 Mayflower's developer, Extell Development, best known for Manhattan trophy real estate, is planning a development that features multiple luxury and lifestyle-branded hotels. The most thrilling tidbit we know so far? The site will feature what Extell is calling "the world's largest ski beach". Sign us up for cool-down stretching and après-ski! There are plans for a 68,000-square foot public recreation center, with a bevy of bars, restaurants and retail encompassing some 250,000 square feet of commercial and retail space. Extell's reimagined resort village concept will also feature roughly 1,000 private residences ranging from estate lots to luxury condominiums. As you can imagine, buying in Wasatch County after this build out will be an altogether different ballgame.
The scale and size of Mayflower has not been seen in the United States since Beaver Creek opened in Colorado in 1980. A clear sign of Utah's bid for another Winter Olympics in 2030 or 2034? The state has already expressed strong interest in hosting again after a highly successful 2002 Winter Olympics. A blessed state for skiing, with a history of big winter storms dumping powder for days, Park City is already a major US ski capital, with Deer Valley, Park City Mountain, Sundance Resort all within a couple of miles of each other. Salt Lake City International Airport, which itself is undergoing massive upgrades, is about a 40 minute drive west.

A major economic preoccupation of the 19th century American West, mountain life has been glorified in pop mythology as a symbol of the American spirit. While the ranching community at Benloch's door maintains its cowboy roots, Park City has some serious A-List pockets. Robert Redford, Dwyane Wade, Post Malone, Michael Jordan and Will Smith all own properties here, some of them ski-in, ski out. As for Benloch residents, they'll enjoy all the access and skip the peak season congestion; one part of the plan is to feature a shuttle to get residents to the slopes with zero drama. "Benloch is fitting in quite nicely with the neighboring communities, offering a different product and price. Clean lines, lots of glass, solar and geothermal options. You have this sense of living outside while walking through your kitchen or living room," Mackay muses. "Benloch is driving the new American spirit… one that's striving to be sustainable all the while still sexy and forward thinking."
A Nordic aesthetic in the design, and Scandinavian influence in the exteriors, makes Benloch Ranch so appealing to creative investors looking to build their end game solution. Alpine chic-meets-meets-design innovation is most encapsulated in Benloch's Aspen floor plan. The Aspen is a home hidden within a larger framework. As we look over the blueprint, we see an inner sanctuary within a larger sense of soaring space. An owner's suite with a wet bar or space for a kitchen. Mackay seems bent on giving investors smart solutions. "As a little kid in Jackson Hole, my family had one room that was our living room, kitchen, dining room, a loft for my brother and me, and my parents room," he reflects. "As life evolved and our family grew, we added onto the existing structure out of necessity. The Aspen has 3 pods, and I designed it after my experience as a child. It's quite nice to have some separation between each area of the home. There can be all sorts of different things taking place and everyone has privacy."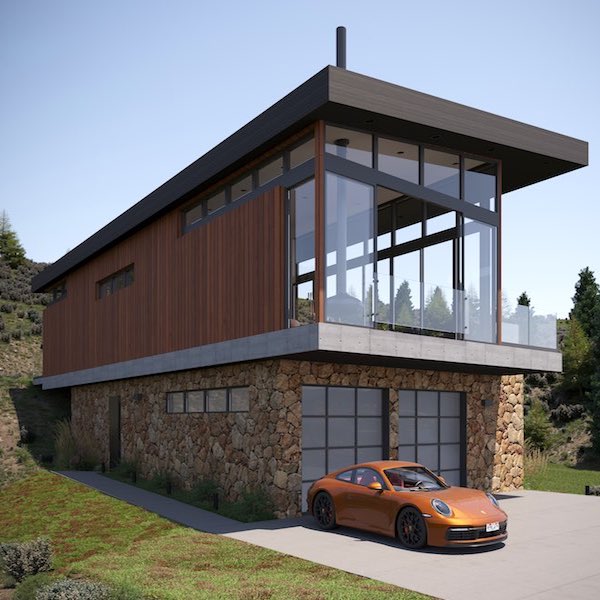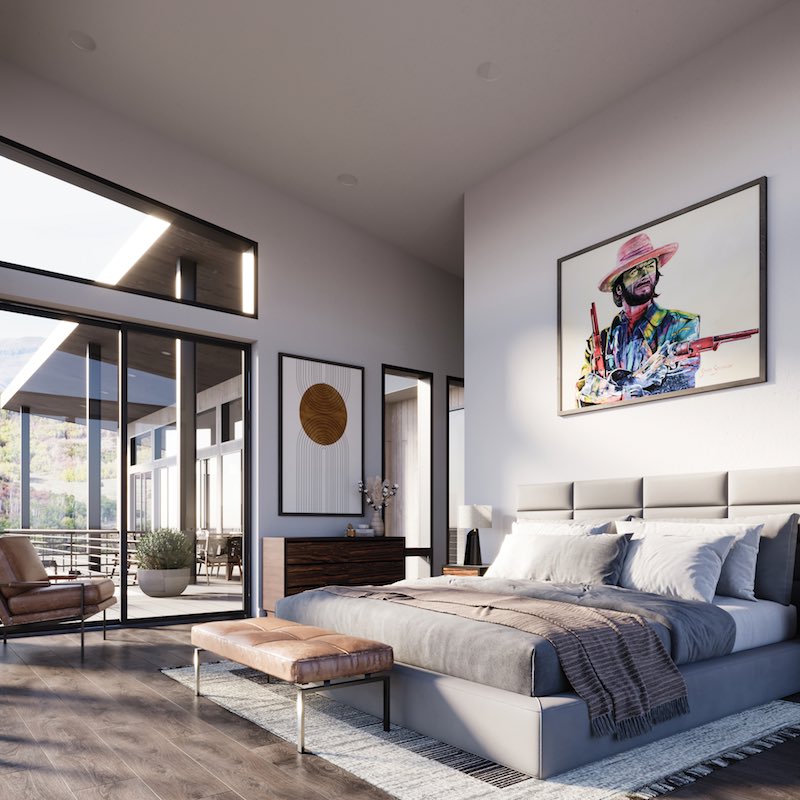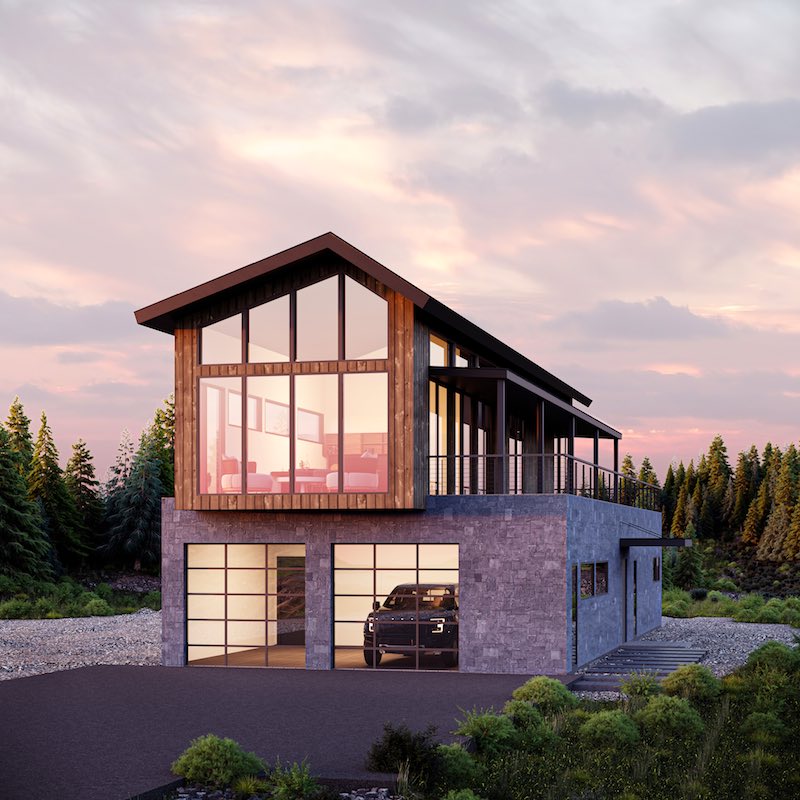 An avid skier and angler, Mackay strikes us as a sportsman, athlete and artist, with his beloved Benloch reflecting this rugged yet refined ethos. When asked in what ways Benloch reveals his sense of the frontier, he responds, "It's nice to know that we will have 56% open space, along with working with what we have, rather than fighting what's there," he explains. "The land's natural topography drives innovation and pushes us to keep evolving. Accepting what you have is paramount—never fight the land." His mantra marks a profound departure from developers before him, who wielded nature to suit their profit margin. One thing is for certain, the market responds and recognizes true creativity. Benloch Ranch is nearly sold out, though a few prime estate lots remain in Phase 1. Set a reminder to circle the wagons and check in for Phase 2 sales, starting June 2022.