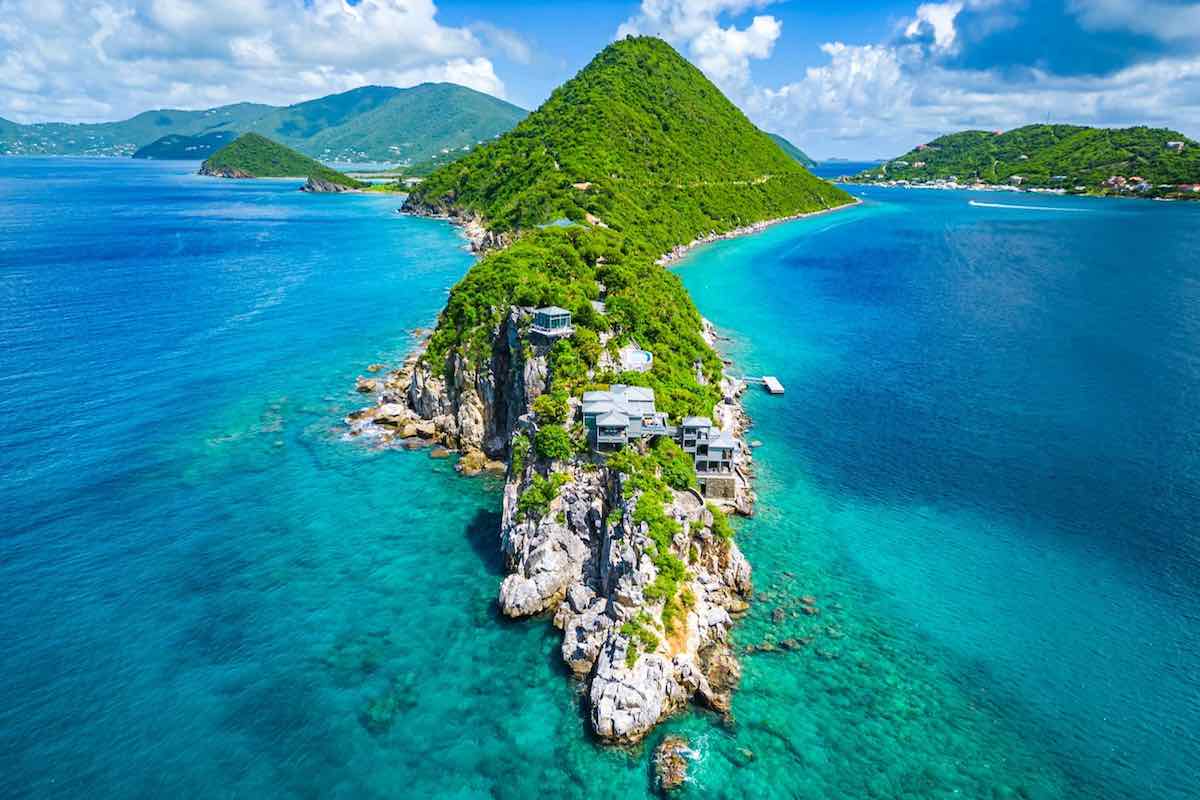 Steele Point Estate in the British Virgin Island is one of the Caribbeans premier properties. The family owned retreat offers all the advantages of private island living combined with the ease of being connected by road to Tortola's gourmet restaurants, pristine sandy beaches and shops and bars. This eight-acre waterfront estate occupies the most western peninsular on Tortola and is surrounded by aqua blue seas and many of the smaller islands that make up the beautiful BVI archipelago.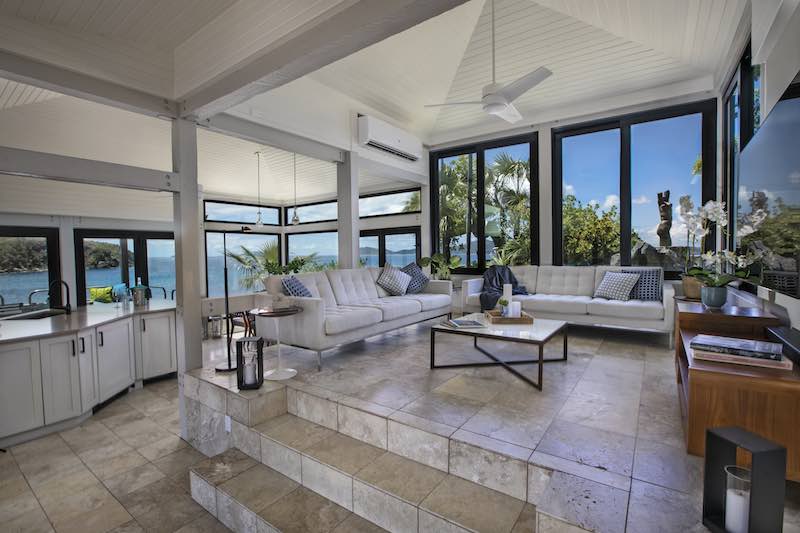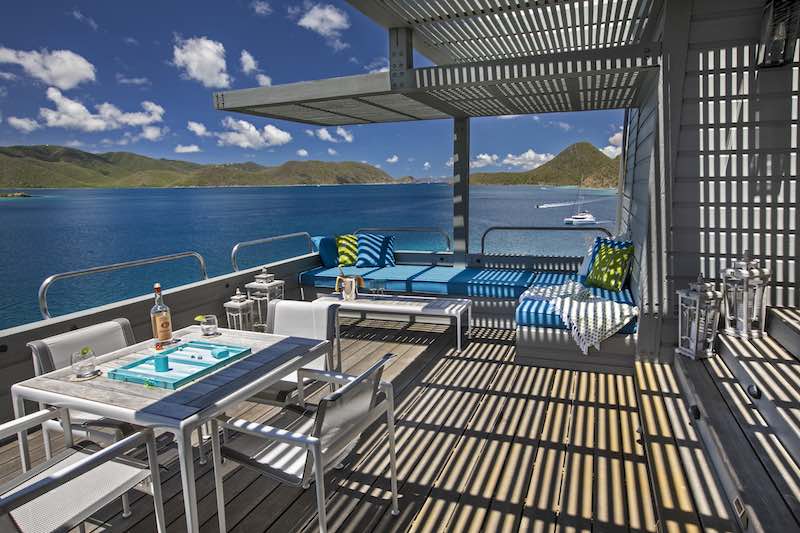 There are four luxurious villas. Each home offers contemporary and innovative interiors, high end finishes and floorplans that works for multi-generational families and holiday makers alike. Each property has a pool and is completely private and independent, yet they are connected by garden pathways bordered with Hibiscus and Olander and a gentle paved road which runs across the ridge of the peninsular. The current owners have made the property available for rentals when they are not in occupancy and the estate attracts VIP and repeat guests and has an established track record of successful income generation. The estate also has a number of undeveloped lots that could accommodate additional villas if desired.
Steele Point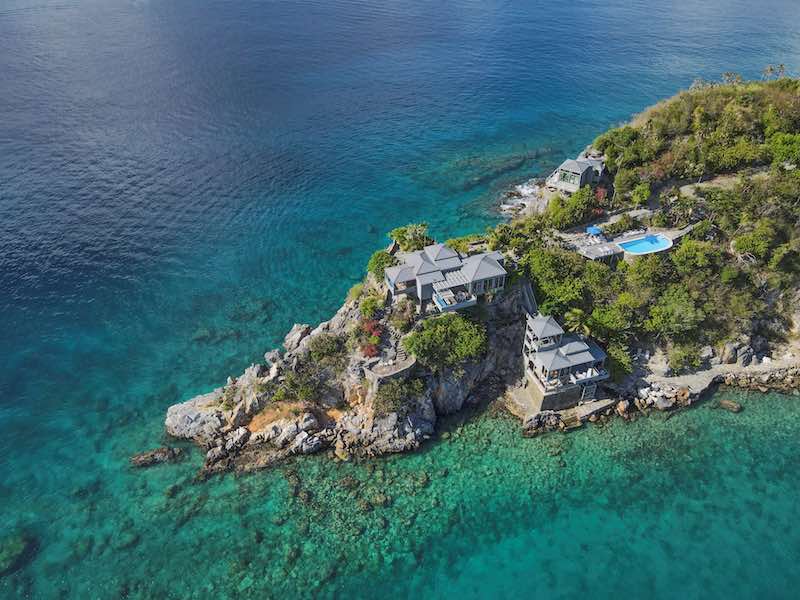 Named after the peninsula upon which it rests, Steele Point Villa is an architectural masterpiece. Designed by Michael Helm this is a truly visionary and iconic home. Overlooking the ocean and the shoreline below there are 360-degree views of the surrounding scenery from multiple decks and vantage points. This unique property has recently been fully renovated and upgraded to an exceptional standard and offers five air-conditioned bedroom suites which share the central living and dining areas.
The Treehouse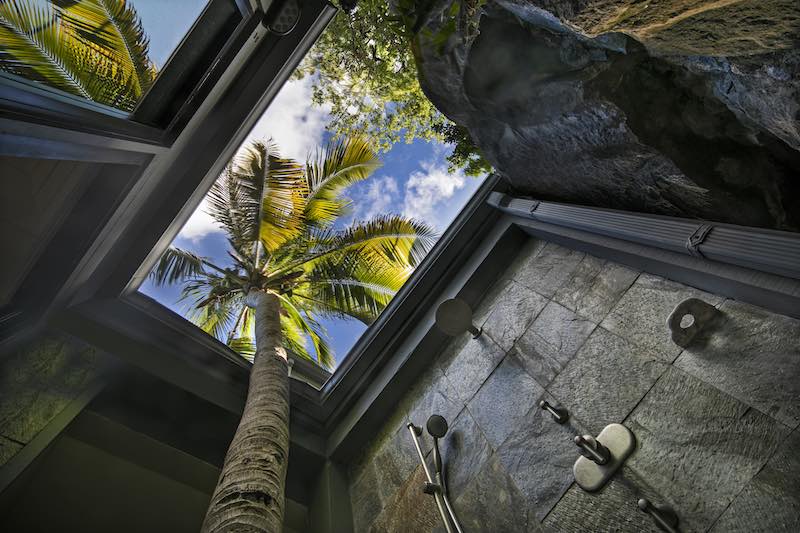 This a magical retreat on the brow of the peninsular and it is built amongst the trees and the boulders. The Treehouse showcases one of the most stunning panoramas that Tortola has to offer. A stone staircase leads to the beautiful and richly colored wooden stairs. The great room with high vaulted ceilings, fully equipped kitchen, a bedroom, outdoor bath, and wraparound deck are located on the upper level. The lower level offers a privately-accessed bedroom suite, indoor bath, and wraparound deck, along with a private pool. With its grand doors that open to inviting ocean breezes and its beautiful views of the unspoilt and rugged north shore, this West Indies-style villa exemplifies the feeling of freedom and invigoration that you get from being in the Caribbean.
Blackbeard's Hideaway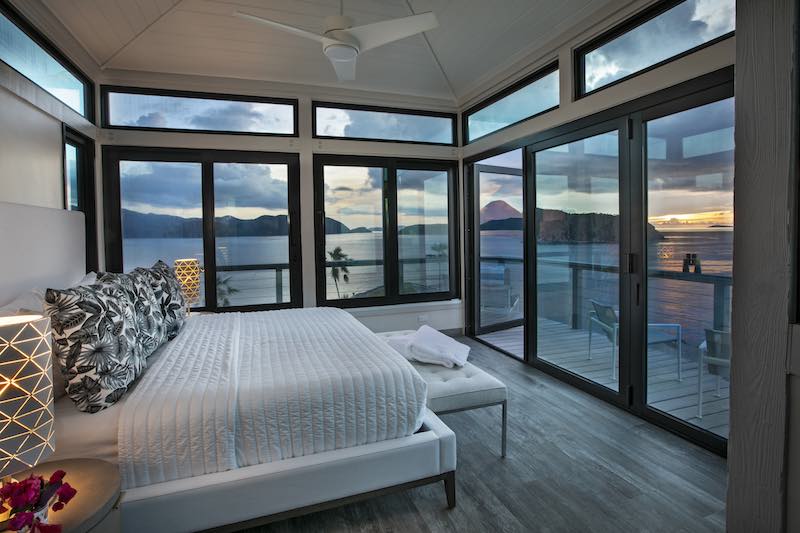 This is the most recent addition to the estate and provides two spacious king bedrooms with ensuites and a magnificent central great room. The 18' ceilings and open plan kitchen and living room make this an elegant entertaining space. Sliding glass doors lead to the covered balcony with provides outdoor dining and seating areas and few steps lead to the swimming pool and sun deck. This is a peaceful and welcoming home that is perfectly set up for both young and older family members. With views of the beautiful Caribbean Sea and surrounding archipelago this is a delightful base to enjoy the estate and wider islands.
Gestalt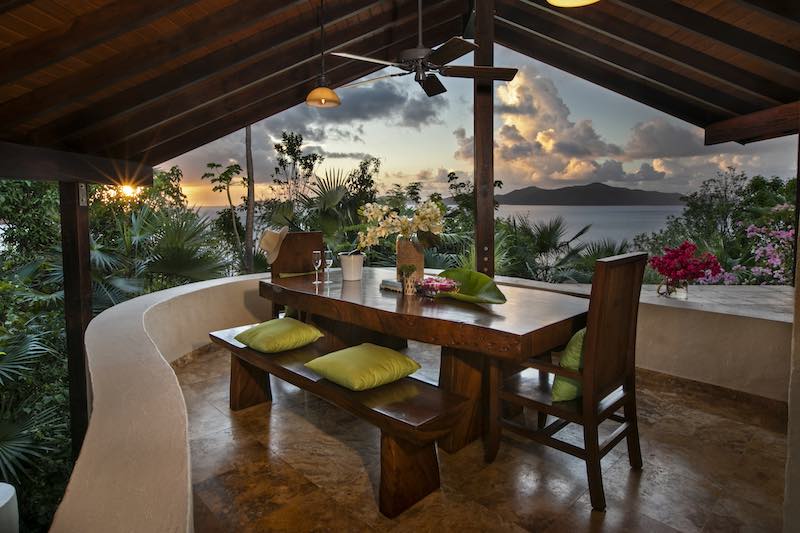 If you dream of being tucked away in a secluded garden-like tropical paradise with sea views Gestalt Villa is for you. Designed by James O'Halloran it captures the very best of Caribbean indoor/outdoor living. The living space, kitchen, and dining areas all seamlessly open into, and integrate with, the peaceful surroundings. Palms, trees and the water provide living artwork as you relax on the sectional sofas or dine in the covered and open pavilion. Gestalt's sun deck and pool, four private enclosed bedrooms, private open-air showers, ocean and island views, all combine to complete your relaxing tropical island getaway.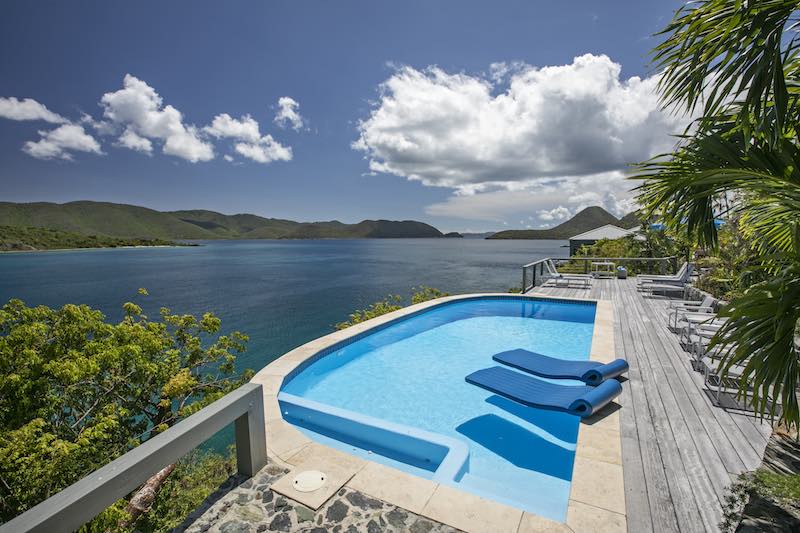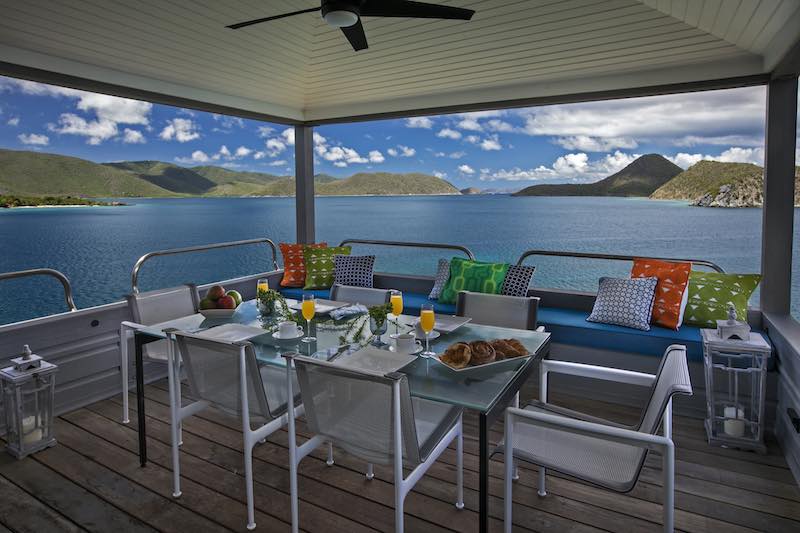 This is a unique opportunity to acquire a property that will elevate and enhance the experience of being at one with nature and spending time with family and friends. Days spent snorkelling and exploring the islands conclude with cocktails in the pools and admiring the sunsets that illuminate the skies. This is the perfect base for multi- generational gatherings and working remotely as well as being a credible income generating proposition. Within close proximity to Little Thatch, Great Thatch, St. John, Great and Little Tobago, Jost Van Dyke, Green Cay and Sandy Spit this is private island living with all the conveniences of the mainland.
PROPERTY HIGHLIGHTS
Gated and private waterfront estate
Eight acres
Landscaped gardens
Four beautifully appointed villas
Multiple areas for outdoor entertaining
Four swimming pools
Two private docks
Options for mooring balls
Helipad
Easy road access to beaches and restaurants
Undeveloped parcels for future expansion
Generator