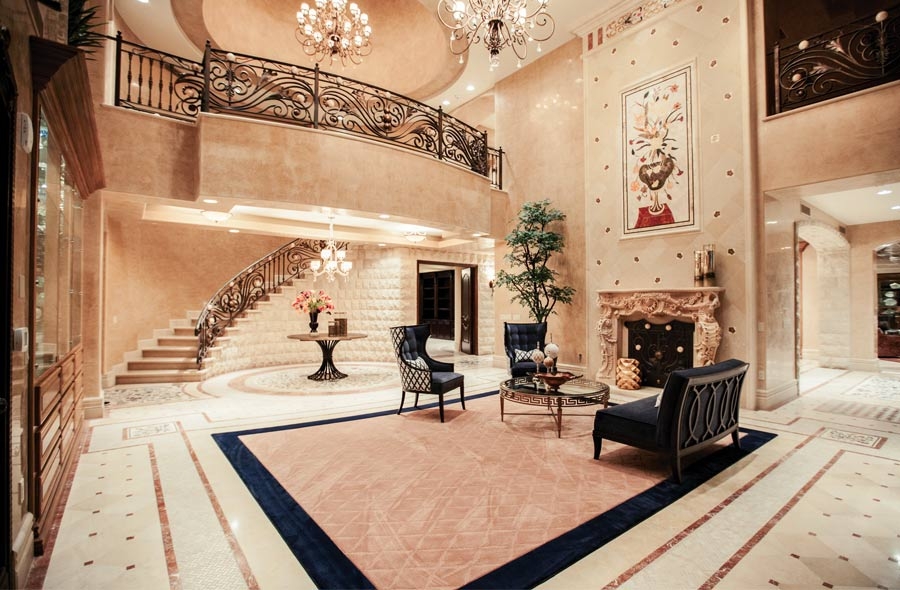 Fresh and lively spiraling bubbles of Perrier Jouet champagne in flutes perched atop silver platters, caviar-topped crostini and a fleet of perfectly-polished Lamborghini sports cars.
Sharply dressed men, sophisticated women and a Gulfstream jet parked right in the center of the action. One might think they stumbled onto the set filming a new James Bond flick, but in fact, this script is very much reality.
It's an Asian Real Estate Association of America (AREAA) networking event, where the most powerful real estate players from across the world gather to mingle, shake hands and lay the groundwork for some of Las Vegas' most important residential and commercial transactions. The man directing the scene is none other than Broker Randy Char, a leading luxury real estate producer for 20 years, whose accolades include a record-breaking $200 million in sales as senior vice president of sales and marketing at the most prestigious high-rise in Vegas, One Queensridge Place, and serving as the 2014 President of AREAA Las Vegas and the 2015 AREAA Luxury National Chair.
"The idea of having an event in a private jet hanger was inspired by the concept that the luxury market is always on the cutting edge of what the experience should feel like"
– Randy Char, Broker
"I continually challenge my team to think of ways we can offer the best luxury real estate sales and purchasing experience possible," says Char.
His latest endeavor, Char Luxury Real Estate, is Las Vegas' first real estate lounge. Elegant decor, dark woods, natural fibers, vibrant artworks and modern popular music make for a comfortable and welcoming environment. There are signature touches of luxury throughout the lounge, from a fully-stocked bar with fine wine and spirits, including Absolut Elyx, Glenlivet 18 year old and Louis XIII Cognac, to the Lalique crystal champagne flutes which are delivered to customers after a sale or purchase. Char's team, comprised of hand-picked marketing and negotiating masterminds, market not just the home or property, but the high-end lifestyle that complements it. As for the results of the approach, they speak for themselves. Several months after opening, Char's team closed a record-setting $7.7 million Crown Penthouse at One Queensridge Place and the sales team isn't slowing down anytime soon.
Many of Char's clients have multiple homes around the world. They are collectors, connoisseurs of real estate, and look to him for advice on where the luxury market in Las Vegas is headed. "As luxury real estate experts, it's our business to look ahead. The industry is absolutely on the rise. In the next two years, you would be hard pressed to see more investment into real estate in any other city of comparable size."
Char Luxury Real Estate is also committed to serving the community. With each luxury property sold, $500 is donated to a charity or non-profit organization. In addition to his philanthropies, Char enjoys spending time with his wife Julianna and three children, Riley, Ava and Caleb. He also competes in tennis leagues and travels for tournaments.