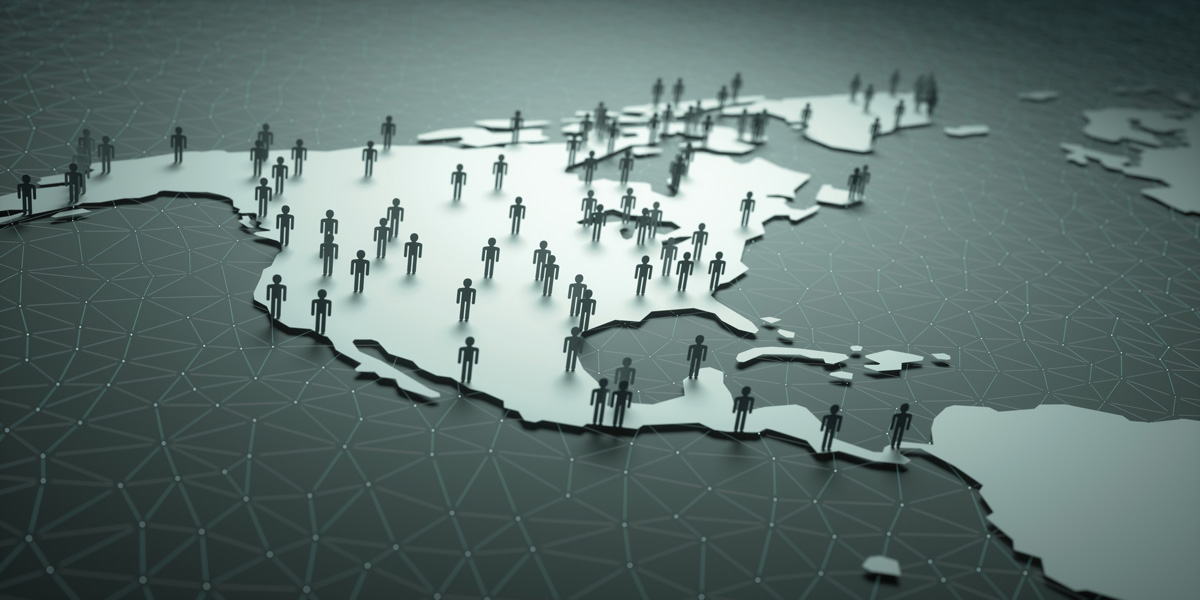 The U.S. Population is approximately 325 million people and growing at approximately 2.3 million people per year. To put that into perspective, that means four new people are born each minute, and 6,107 are people born each day. Think about that for a minute. Our population is growing by almost 200,000 people every month. An increase of that magnitude puts severe pressure on an economy. Each city and state has its own economy, and if an economy is not growing at the same rate as the population, then it suffers demonstrably. But there's always a silver lining. How this population growth is dispersed will help determine how you find your best real estate deals.
Most population estimates are based on the three most important metrics of the population: births, deaths, and net international migration. These details are significant when selecting a market and type of real estate, but I also want to portray the bigger picture. Of these three parameters, net immigration is the least predictable but most important for forecasting future population. The is because as the U.S. population continues to age our domestic death rates slowly approach our birth rates.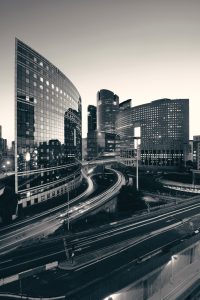 We will continue to add net population at the rate of about 1.35 million people for 2017 and again in 2018, but the net immigration figure for 2017 will be 88 million. (The immigration figures for 2018 are still up for debate.) By 2023 and beyond, the rate of expected population growth from net migration exceeds that of births-minus-deaths. This moment is just five years away, which is why this current administration's policies on immigration are so important for real estate. Immigration will be a major factor for the growth of the nation.
You can find this information freely from the U.S. Census as well as Pew Research Center and others. (See for example the recent Pew study "Immigration projected to drive growth in U.S. working-age population through at least 2035," by Jeffrey S. Passel and D'Vera Cohn.) Now, I don't want to get caught up in the politics of immigration; I just want you to understand the potential impact on our economy and specifically real estate as it relates to our country's population growth, both positively and adversely. A lot can happen in the next 15 to 20 years regarding this issue, and it's an important topic to follow.
Now it's critical to look at how each city and state will handle the nearly 200,000 new people per month being added to the country with the primary drivers of births, deaths, and immigration. The simple way would be to look at each state's birth and death records — which is public information — and then examine at the correlating immigration trends. But the impact of immigration on population growth estimates can vary widely. While border states first come to mind as areas that could be heavily reliant on immigration for population growth, many of these regions also attract a large U.S. migration, making immigration a small part of total growth (e.g., immigration accounted for only five percent of population growth in Texas and Arizona).
This is one of the primary reasons why my company positioned itself in both Arizona and Texas, as these states have generally been characterized as pro-growth, which has attracted new businesses and jobs, and the net immigration numbers in these states are high. The high population and employment growth numbers have put significant upward pressure on demand for retail, single family homes, and rentals, for instance. In real estate — especially when investing your money and more importantly other people's money (OPM) — you had better understand these numbers because each city and state in this nation is either moving forward or backward. They all have their own economy, and population growth is the biggest driving factor. There is a multitude of indicators to determine which direction and state or city might be going, but the facts are easy to follow.
Net population creates demand. As a result, such things as housing, goods, and services are needed in high-demand areas to keep up with that demand. If the demand continues to outpace the supply of these things, then you start to see rising service prices, rental rates, home prices, commercial office rent, and so on. A state's net migration affects everything. Consider senior living needs like housing, medical campuses, medical supplies, pharmaceuticals, and employees such as doctors and nurses. On the other end of the life cycle, consider the same kind of pressures on housing, retail, and staff to support the influx of newborns or live births. It's important to understand the numbers when you are investing.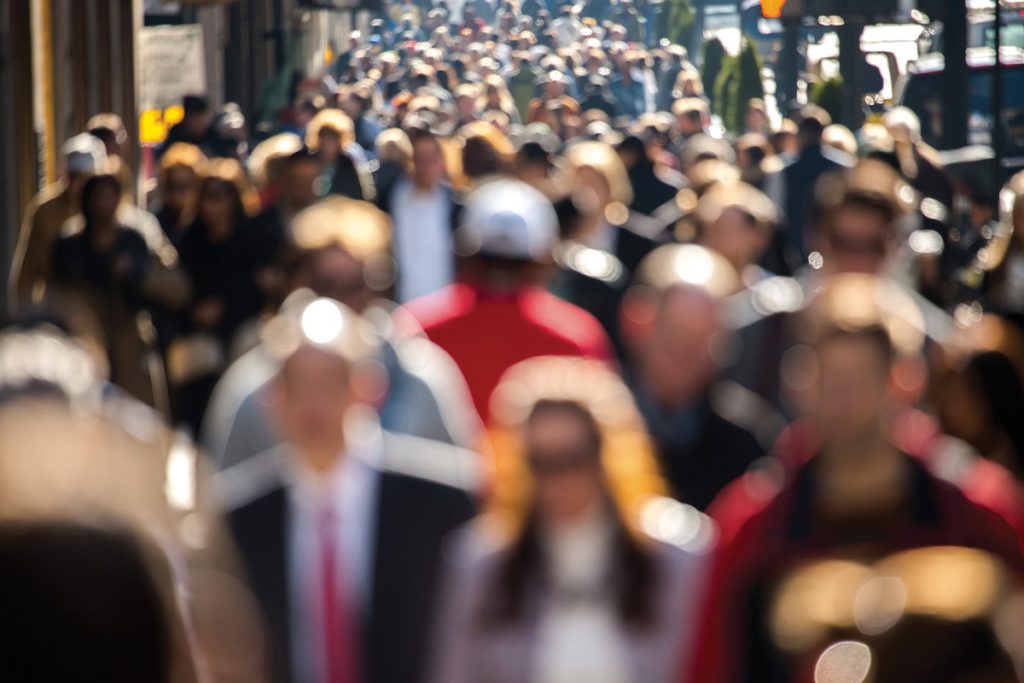 I've written a lot in the past about how the millennials are changing the way we shop and live, and the millennial generation might grab all the headlines, but it won't be long before Generation Z reaches the market. They're teenagers now, but Gen Z is almost on the cusp of being able to buy homes, with the first Gen Zers reaching their 18th birthdays this year. According to the National Association of Realtors, Gen X is quite different from the preceding generation that came of age in the midst of the recession, war, terrorism, and stock-market collapse, and was burned by the housing downturn and crushing student-loan debt. Gen Z will come of age with low interest rates, better job prospects, and higher wages to help cushion the high costs of college education.
As these Gen Zers hit the market, it will be important to watch how they impact the economy. The same holds true with the Millenials and the seniors. Where they move and why will have severe impacts on real estate. As the great Wayne Gretzky said, "A good hockey player plays where the puck is…a great hockey player plays where the puck is going to be." The same is true in real estate investing. If you want to be a great investor, spend not where the population growth is, but where it's going to be.
Today, many real estate investors are chasing deals in markets that will have average or below-average results because they are not following these core principles. Again, stick with facts and the numbers, do your research. In our company — which is in the rental housing business — there are a few things that I believe may happen over the next 15 years (i.e., where the puck is going):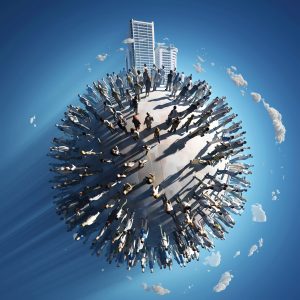 1. More than 100,000 new rental units will be needed by 2030 in states such as California, Georgia, Arizona, Florida, North Carolina, New York, Texas, and Washington.
2. The Western U.S., Texas, Florida and North Carolina are expected to have the greatest need for new rental housing through 2030, although all states will require more housing. The fastest economic and household growth will continue in low-cost, business friendly states, primarily in the Southeast and Mountain West.
3. The over-65 age cohort will account for a large part of population growth going forward across all states, especially Florida, Maine, W. Virginia, Vermont, Pennsylvania, Montana, Delaware, and Hawaii. Longer term, Arizona, and Nevada will also add more senior citizens than average.
4. U.S. metro markets will face different challenges during the next fifteen years. Some markets are facing serious affordability issues. Half or more of renters in Miami and Honolulu spend 35 percent or more of their income on rent with 45 percent or more of renters in Los Angeles, New Orleans, Orlando, San Diego, Sacramento, and New York spending 35 percent or more of income on rent.
These are summaries generated from a multitude of concrete facts. As you pick your investment category or consider career changes, it's best to understand what industries and sectors will be growing positively. It's always best to look at the bigger picture. When it doubt, just remember to follow the facts.