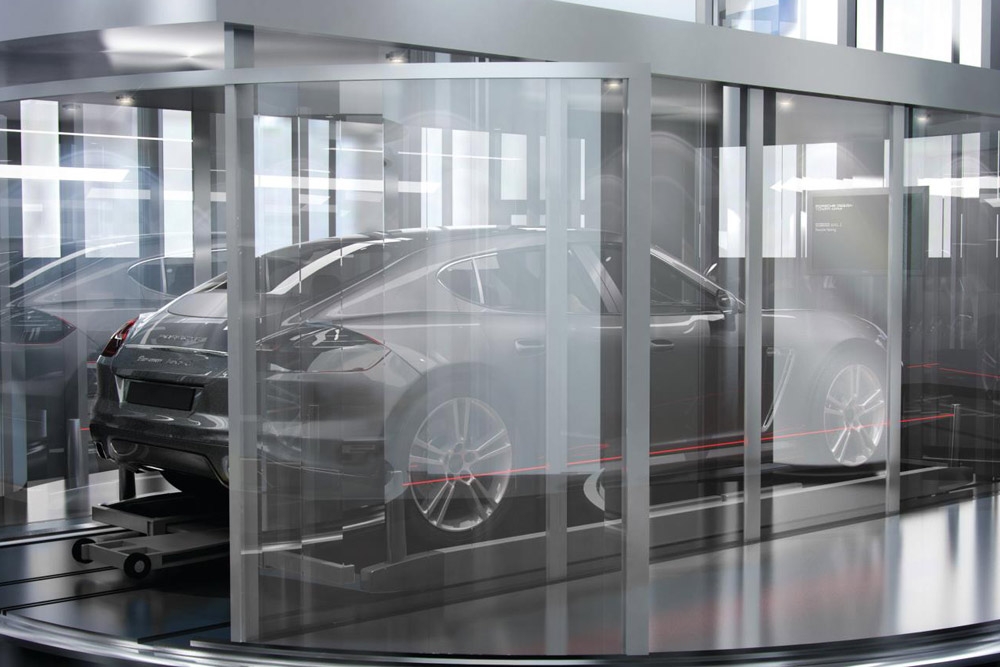 When Porsche Design Group, already known for its fashions, luggage, eyewear and timepieces, decided to get into the residential real estate market, they set out to create something that has never been done before.
They succeeded. The result is the Porsche Design Tower, an ultra-luxurious, 60-story condominium complex now under construction in Sunny Isles Beach, north of Miami.
"When Porsche Design Group decided to get into the Residential Real Estate Market they set out to create something that has never been done before."
When completed, the tower will include 132 units ranging in size from 4,200 to 17,000 square feet, and each unit will include an expansive balcony. The "never been done before" part comes in the form of the building's innovative "Sky Garage."
As residents drive into the parking garage, their car will be scanned for verification, and then they will drive onto a turntable that will automatically align with one of three specially-designed car elevators.
The resident will then stay in his or her car and ride up to their residence in a glass elevator as they take in the beautiful ocean views. Once they reach their floor, the elevator doors will open and they can drive right up to their front door.
The lucky residents of Porsche Design Tower will no longer have to hide away their prized cars in a dark, enclosed garage. They'll be able to enjoy them for the beautiful works of art that they are, right through the windows of their residence.