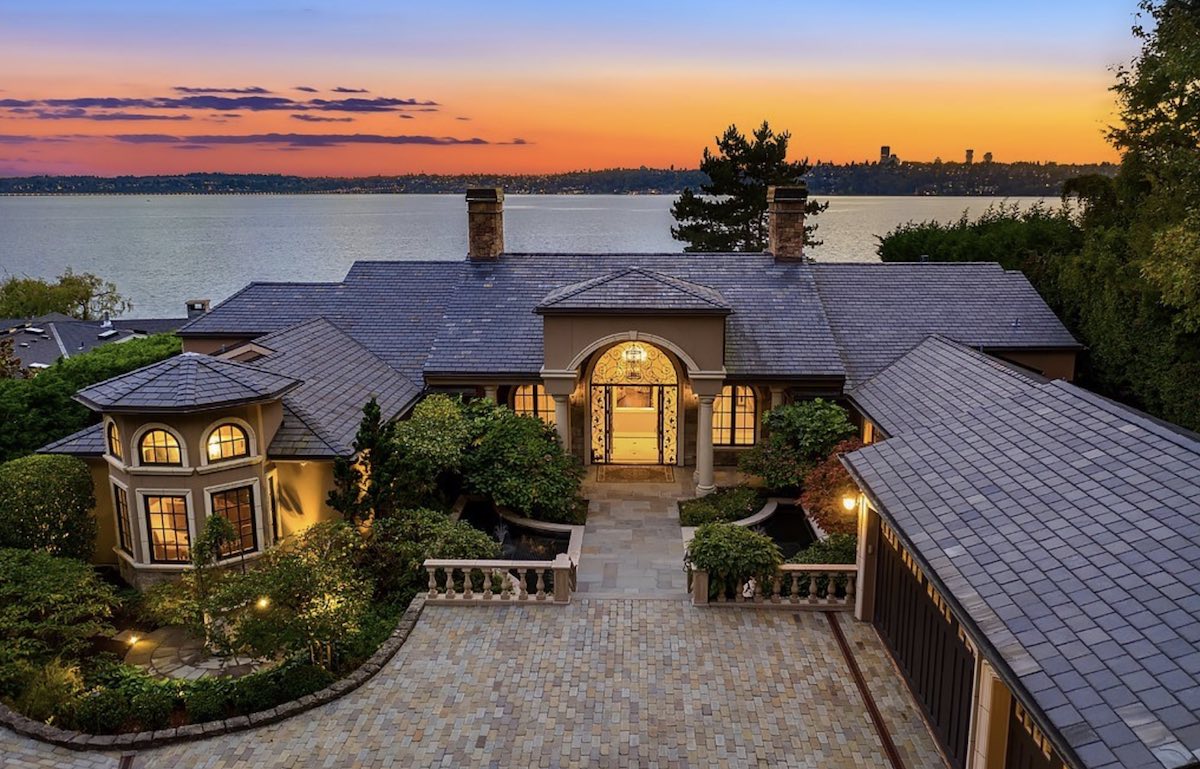 As 2021 draws near a close, we have a new list of the priciest zip codes in the United States. The list showcases a mixture of usual suspects and fresh arrivals as well as some statistical surprises. New York City, for example, is now noticeably absent from the Top 20, while states like Arizona and Nevada have seen their most expensive neighborhoods crack the Top 50 for the first time. Other figures are perhaps less surprising, such as San Francisco, New York City, and Los Angeles having the highest collective concentration of pricey zips. With median real estate prices in each of the Top 10 all coming in over $4M for the first time, one thing remains clear — location is everything.
#1 Atherton, CA 94027
Median 2021 Sales Price: $7.5M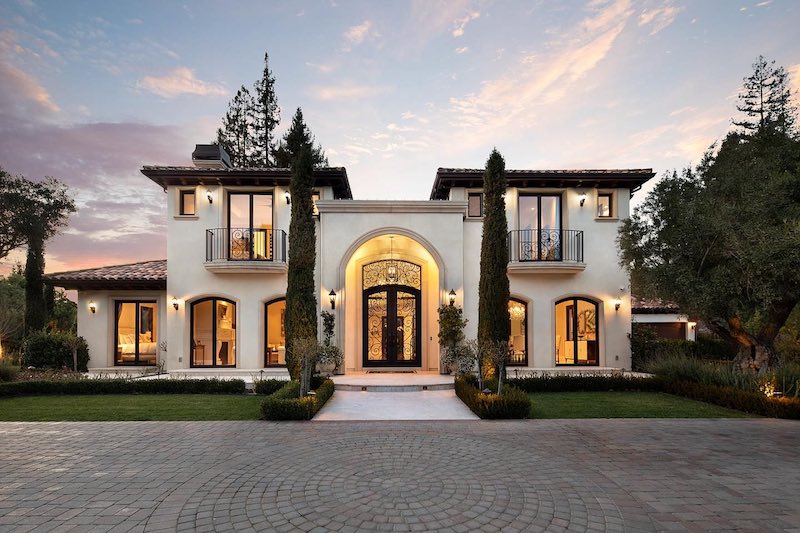 California is home to 70% of the nation's priciest zip codes, so it comes as no shock that the wealthiest zip in America is found in the Golden State. The city of Atherton may not be a household name, but its residents are — Stephen Curry, Charles Schwab, and Google CEO Eric Schmidt, just to name a few. Located in San Mateo County, Atherton is located conveniently between San Francisco and Silicon Valley. With an average real estate price of $2M over its next highest competitor, Atherton provides hands down the most valuable pieces of real estate in the entire United States.
#2 – Boston's Back Bay, MA 02199
Median 2021 Sales Price: $5.5M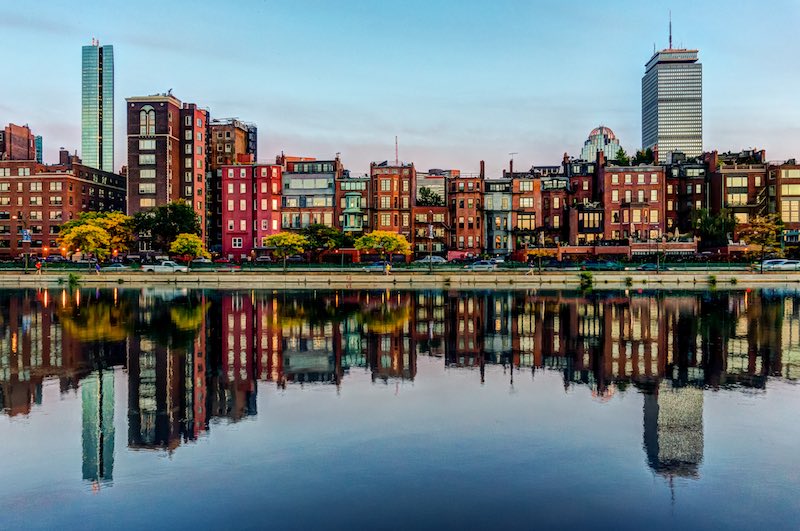 Rows of iconic Victorian brownstones line the streets of Back Bay. Once a marshland, the storied history of Boston has raised this neighborhood from unusable swamp into the second most valuable neighborhood in the country. Freckled with enticing shopping districts like Newbury & Boylston, and state of the art educational institutions like Boston Architectural College & The Berklee College of Music, Back Bay boasts one of the most eclectic groups of up-and-comers the country has to offer. With most premier properties offering waterfront views of the Charles River, this is a zip code that can only be expected to continue rising in value. Many Bostonians would tell you, "If you only had one day to get to know this city, you should probably spend it in Back Bay."
#3 – Sagaponack, NY 11962
Median 2021 Sales Price: $5M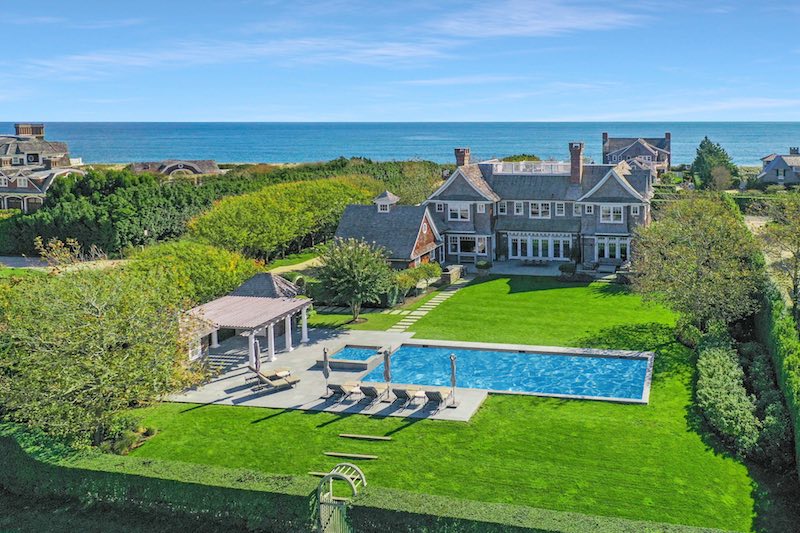 The Hamptons is synonymous with American wealth, and Sagaponack is the best the Hamptons has to offer. This is the most expensive and exclusive community in all of New York state, and despite its small size (only five square miles) it boasts some of the most impressive real estate on the globe. Once a pivotal battleground for the American Revolution, homes here exhibit a blend of contemporary luxury and colonial quaintness. Its most iconic property is the 64,000 square foot, $200M Fair Field Mansion (one of the largest private residences on the continent). Other properties include unique farmhouse-style manors, like the $6M estate owned by Drew Barrymore.
#10 – Medina, WA 98039
Median 2021 Sales Price: $4M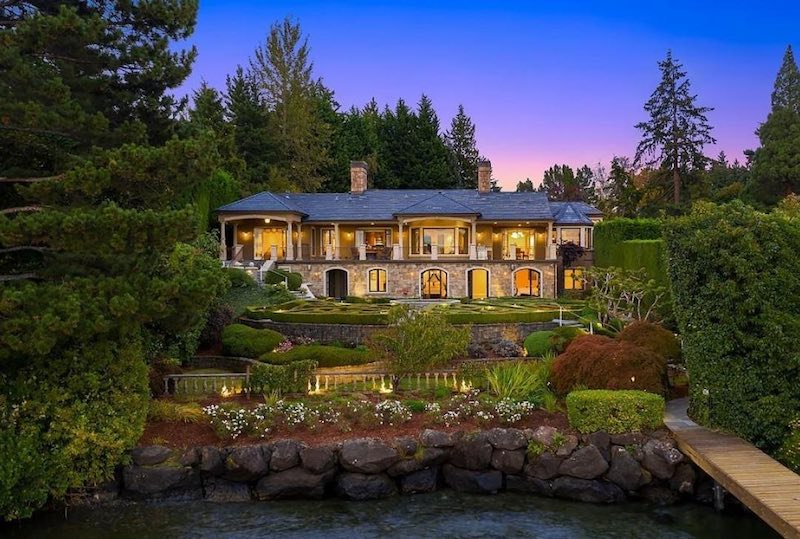 Located on a peninsula of King County's Lake, Washington, lies the unassuming town of Medina. With a population of just over 3,000, Medina is quiet, beautiful, and just happens to house some of America's most recognizable business titans. Its most notable citizen, Microsoft founder Bill Gates, enjoys a 66,000 square foot mansion estimated to be worth a staggering $147.5M. It is easy to see why people like Gates choose to live in Medina, with its mild winters and warm Mediterranean-esque summers. Aptly known as Washington's Gold Coast, Medina is nestled away in one of North America's most breathtakingly beautiful regions. Densely lush green forests keep Medina's air fresh and views pleasing, while city ordinances ensure it regularly boasts one of the lowest crime rates in the entire country. Connected to the city of Seattle by the world's longest floating bridge, Medina offers tranquil forest living with the perks of big city bustle just miles away.
#50 – Paradise Valley, AZ 85253
Median 2021 Sales Price: $2.2M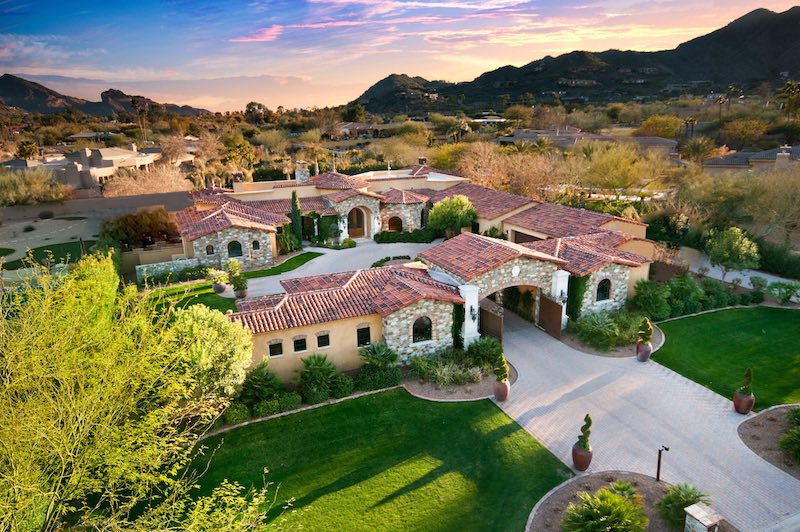 Making the Top 50 for the first time is Paradise Valley in Arizona. An affluent suburb of the Phoenix Metro area, Paradise Valley is known for its abundance of luxury resort hotels and picturesque golf courses. Long recognized as a desirable vacation destination during its balmy winter months, a recent influx of year-round residents has catapulted Paradise Valley into the upper echelon of prime real estate markets. With quiet neighborhoods built into idyllic desert landscapes, some of Paradise Valley's most lavish homes are owned by entertainment icons like Emma Stone and Alicia Keys as well as all time Olympic gold medalist Michael Phelps.