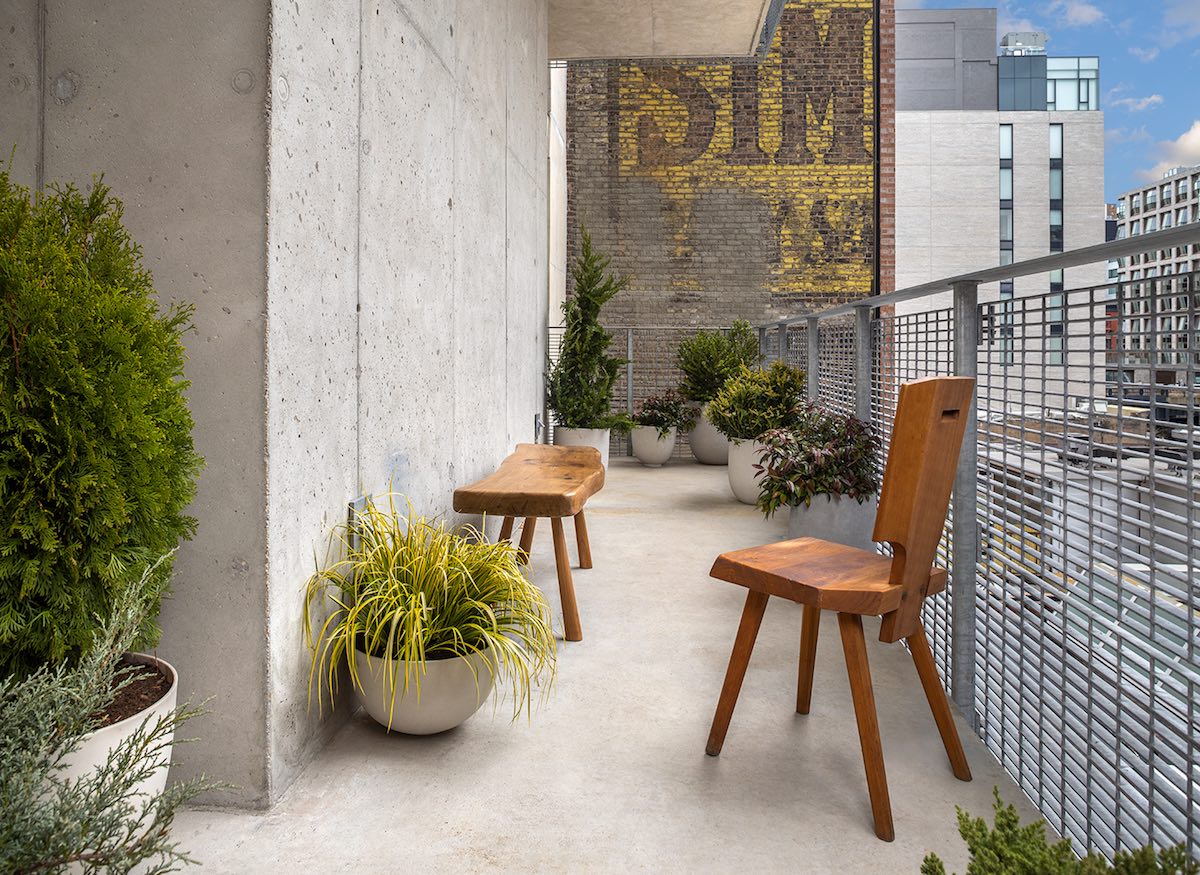 Buying a luxurious new condo in New York City comes with many perks: lower maintenance, prime locations, and gorgeous views of the skyline, to name a few. Rather than investing in a freestanding second home or apartment, purchasing a condo can be an excellent way for some buyers to experience the Big Apple, whether full- or part-time, without sacrificing the convenience of downtown living. One perceived disadvantage to condos that frequently concerns potential buyers is their lack of privacy. Since residents share walls and elevators with neighbors, this arrangement may feel claustrophobic to some, steering them away from signing on a dotted line.
However, developers in NYC continue to brainstorm inventive ways to mitigate this issue. Because some residents want added privacy, many complexes are crafting state-of-the-art elevator access that takes occupants straight to their apartment—without disruption. Here are some of the hottest condo buildings in New York, whose elevator access is discreet, seamless, and top of the line.
212 West 93rd Street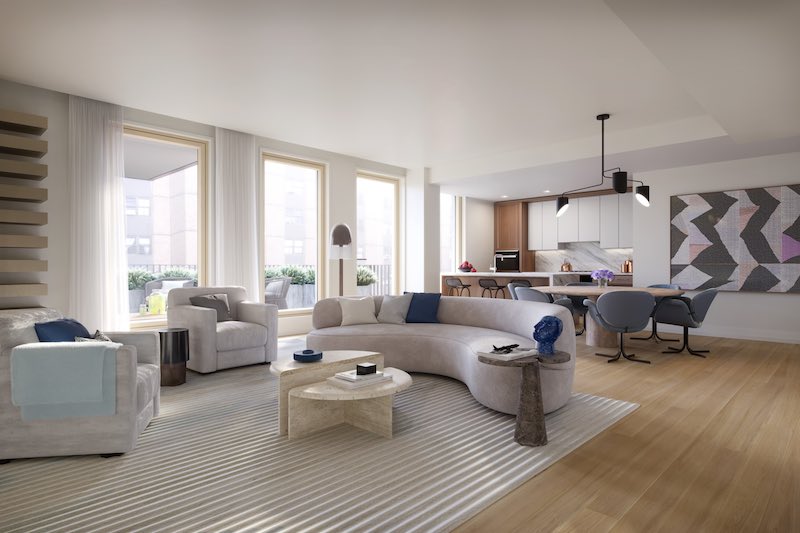 Standing at 14 stories tall, this building consists of 20 stunning residences, molded together into an eye-catching geometric facade by architectural firm ODA Design. Each condo comes with an outdoor terrace and airy, open windows that blur the lines between interior and exterior space, making it the perfect home for people who love to bask in natural lighting. Most homes have keyed-in entry, allowing all who live there to have direct access to their foyer from the elevator—no concierge service required. Taking up residence here is like living inside a work of art, the spacious floor plans and contemporary interiors drawing guests in with their functionality and warmth.
67 Vestry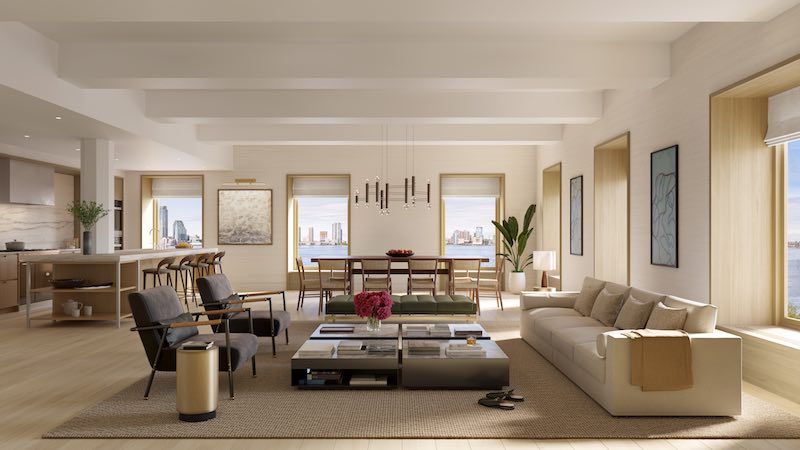 Known for its close-up views of the Hudson River and its rich creative history, 67 Vestry is a series of 13 renovated lofts with historical significance. This building was once the home of The Great Atlantic and Pacific Tea Company built in 1896, before it was revamped in the '70s as an artist residence. Besides offering contemporary half and full-floor condo options, the complex comes with private elevator access, a 50-foot lap swimming pool, and a whole host of club-like offerings. Its Romanesque exterior makes for a simple yet attractive curb appeal, and the Gachot-designed exterior and interior spaces make living here a gorgeous and peaceful sanctuary.
532 West 20th Street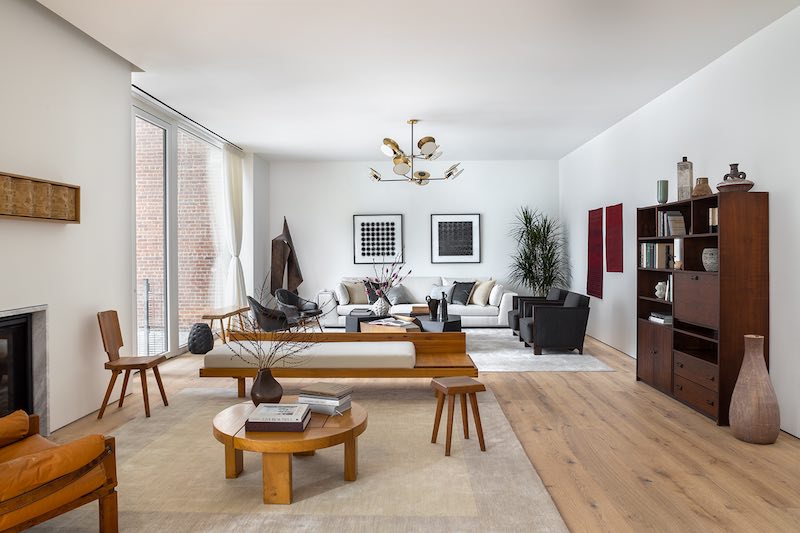 Consisting of nine exclusive residences nestled in the heart of the West Chelsea arts district, this condo complex gives each homeowner an entire floor of living space as well as direct elevator access. The bright interiors and crisp walls are ideal for mounting and displaying unique art pieces, and the tranquility of the location makes this building a retreat from the hassles of city life. The neighborhood is an attractive selling point. Located near art galleries, The High Line, and a host of other historic sites, 532 West 20th Street is made for people whose heart has taken root in New York City. The rooftop terrace gives residents a place to unwind in the open air, socialize with a small group of friends, or host a party. Full of texture, character, and artsy aesthetics, these condos are an art enthusiast's dream come true.
555 West End Avenue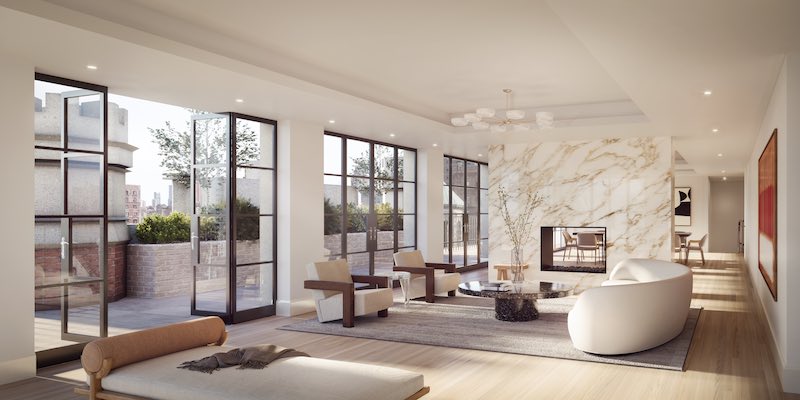 Harkening back to the Beaux-Arts era, this collection of thirteen residences boasts exquisite vintage architecture and lavish living spaces that are sure to dazzle all who visit. Just one block away from Riverside Park, these three- to five-bedroom apartments exude style and class. The building, completed in 1908, used to be a private school before renovations transformed it into a one-of-a-kind condominium complex. Discreet elevator access comes with these timeless living spaces. Other standout features include white oak herringbone floors, restored façade details and limestone window bays, and elegant interiors by Tamarkin Co. This luxurious community is already filling up, with only five residences still available for purchase. Step into a world of magnificent elegance and private living in this treasure of a building located in the heart of Manhattan's Upper West Side.