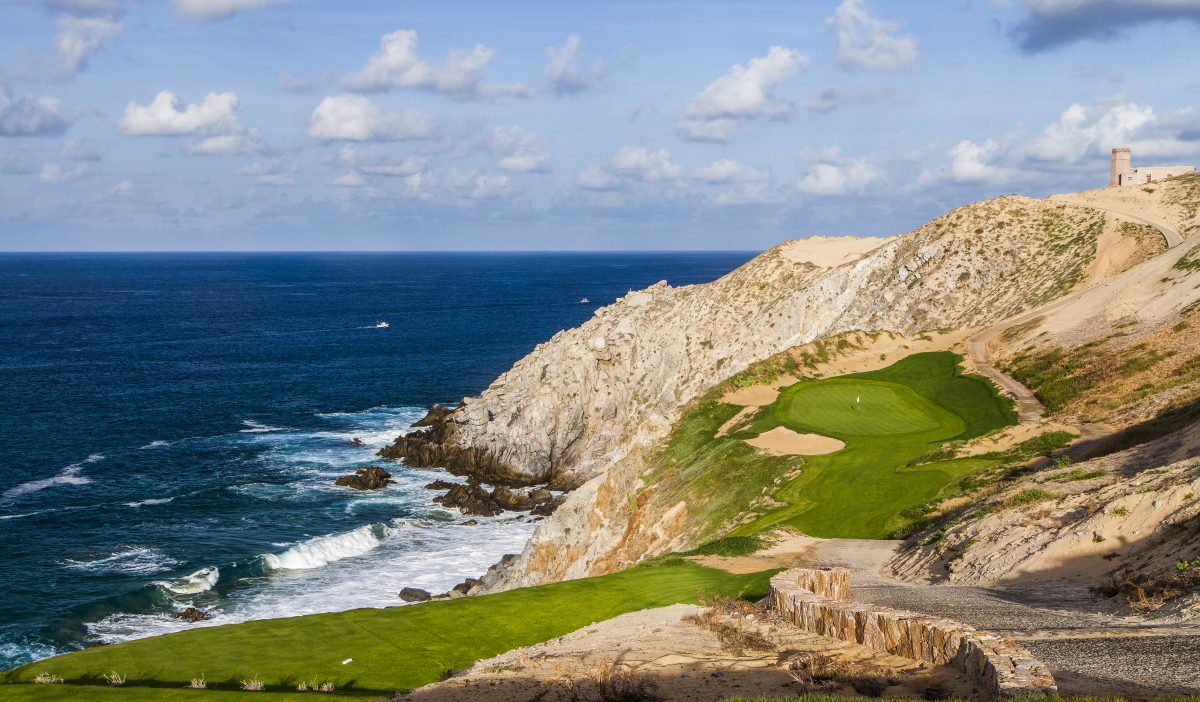 Situated at true Land's End, at the place the Sea of Cortes meets the Pacific Ocean at the tip of the Baja Peninsula, Quivira Los Cabos is a magnificent 1,850-acre master-planned luxury resort community. Fronting a glorious stretch of pristine beach, this exclusive development occupies a mountain-desert-ocean realm unique to itself, yet is only 10 minutes from downtown Cabo San Lucas. In addition to the Copala and Coronado residential communities, the star attraction is Quivira Golf Club, an internationally acclaimed Jack Nicklaus Signature course grafted onto a gravity-defying site that elicits more oohs and aahs than any other course in Cabo. Other perks? The Market at Quivira, opened last December, is a culinary hotspot with an enticing array of eateries that ranks as Cabo's finest "food hall" experience. The Towers at Pacifica, an upscale Resort-within-a-Resort debuted late last year, invites guests and residents to experience Peninsula, a sophisticated gourmet restaurant featuring regional Baja cuisine. The hotel's stylish, open-air Peninsula Lounge Bar is a great place to enjoy a hand-crafted artisanal cocktail—and watch migrating whales breach offshore during the winter months.
Copala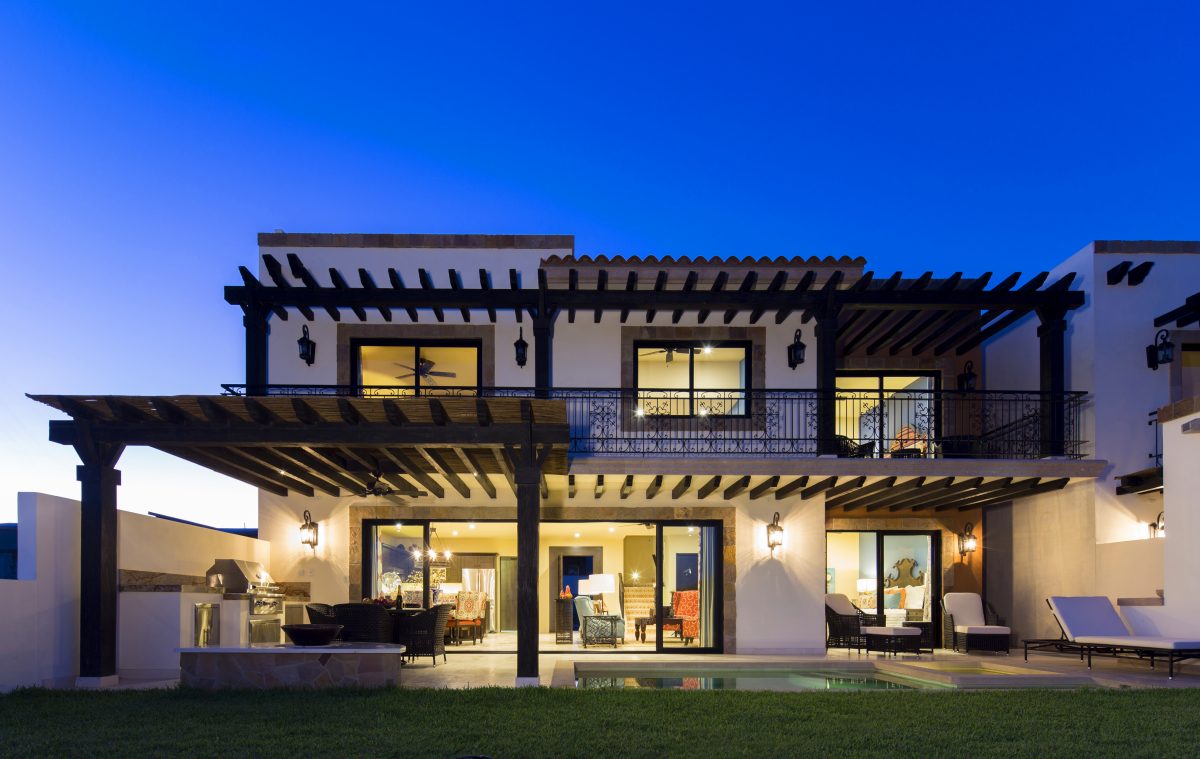 Copala, a full-ownership home and condominium community fanned out along desert bluffs, sits at the heart of Quivira Los Cabos. The master-planned gated community, featuring stellar ocean views, showcases hacienda-style 1-, 2-, and 3-bedroom condos. At full completion, Copala will feature a total of seven six-floor towers containing 36 condo units per building. The Copala Residences, debuted last year, are elegant custom homes designed to honor the region's Mexican heritage. A total of 86 homes are currently taking shape on an ocean-view site below the Copala condominiums.
Clubhouse at Copala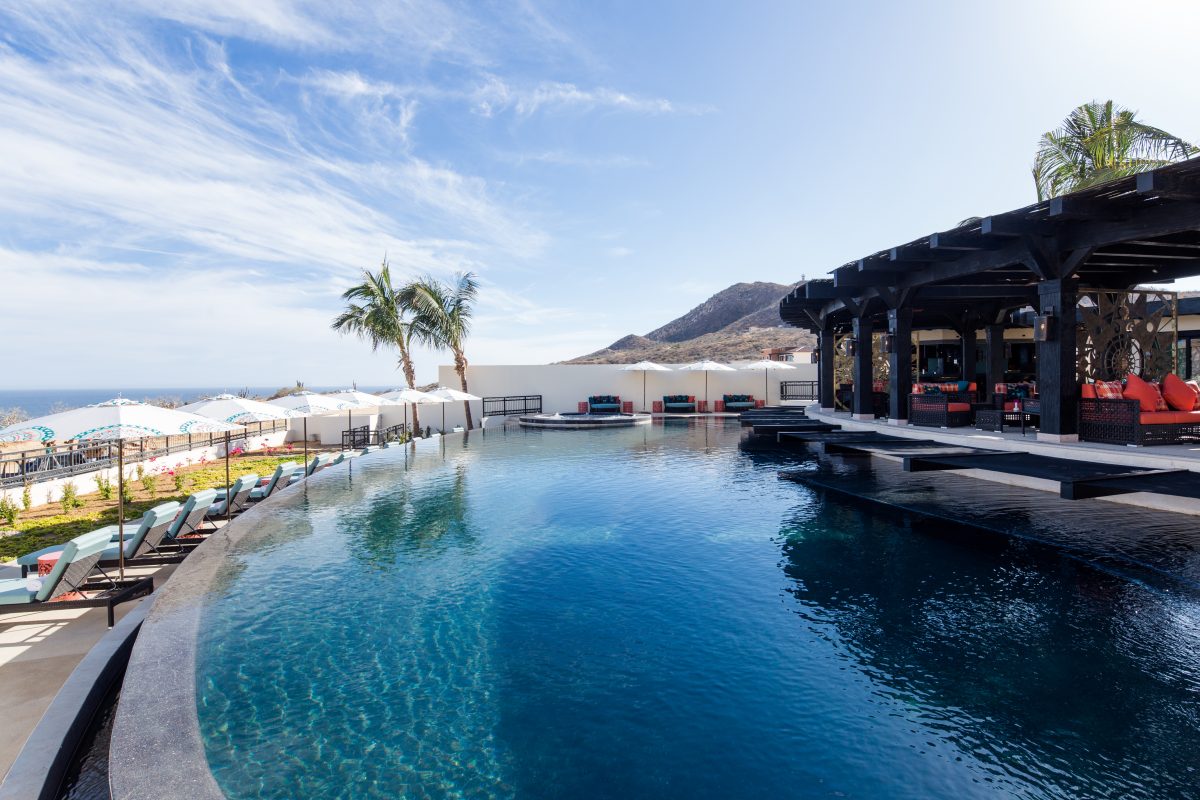 Designed for the exclusive use of community residents, the clubhouse at Copala is an ideal gathering place for owners as well as families and friends. Casual but comfortable, the multi-level clubhouse, featuring lovely ocean views, offers an infinity-edge pool with hammock overhangs, a children's pool with splash fountains, gym and spa facilities, a movie theater, a deli / market and other amenities. Fully furnished offices are available to residents who need to work while on vacation. "We've created a 'best of the best' type experience in a spectacular environment," said Jose Luis Mogollon, Project Director for Quivira Los Cabos. "We believe the clubhouse fits in perfectly with the residences we've created at Copala."
Coronado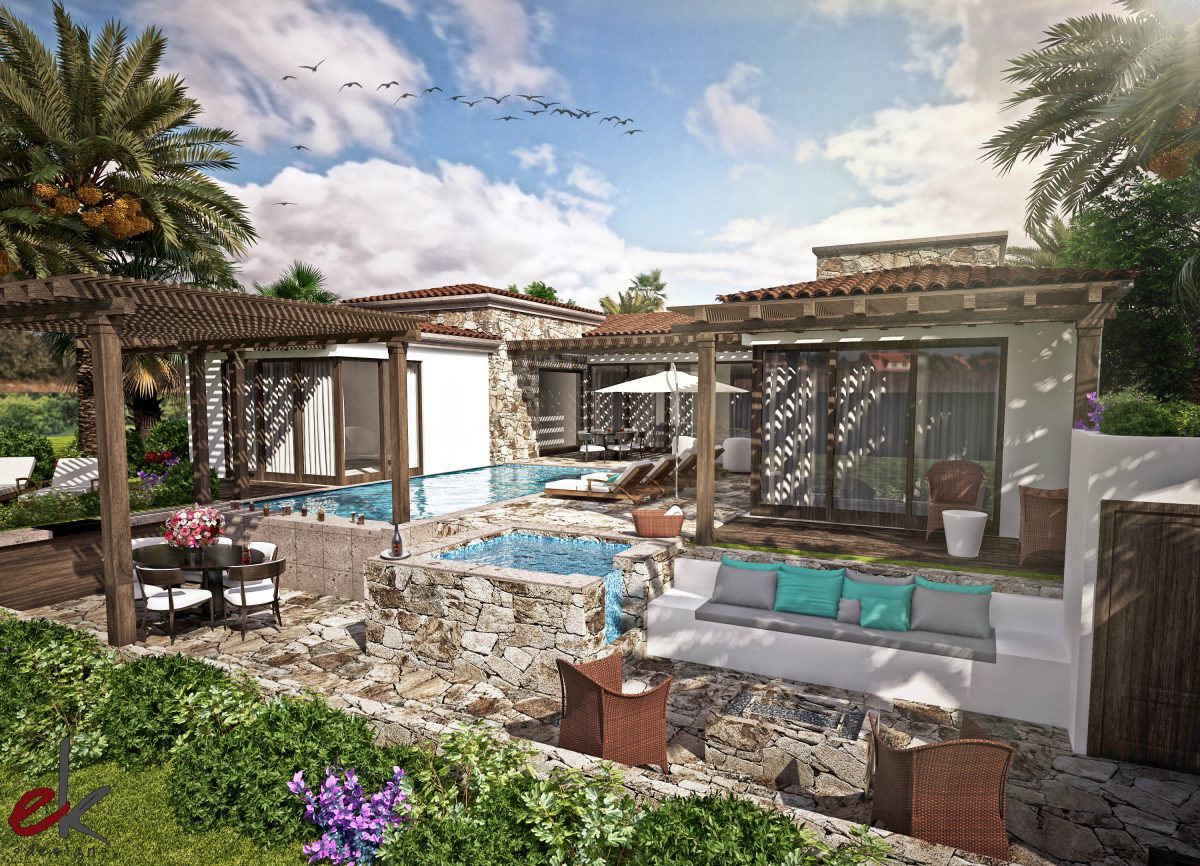 The newest and most exclusive homes within Quivira Los Cabos are the Coronado Residences, which debuted in 2017. Set on a desert ridge high above the sea, Coronado, a premier 22-acre community, is terraced below the Copala development. Because of the site's unique topography, Coronado is the only new development in Los Cabos where each of its single-level residences offers ocean panoramas plus views of Quivira Golf Club's rolling fairways. Coronado's 4- and 5-bedroom homes offer some of the most beautiful outdoor living spaces in the region. A total of 68 Spanish Colonial-style homes are planned in Coronado's first phase.
The Q Life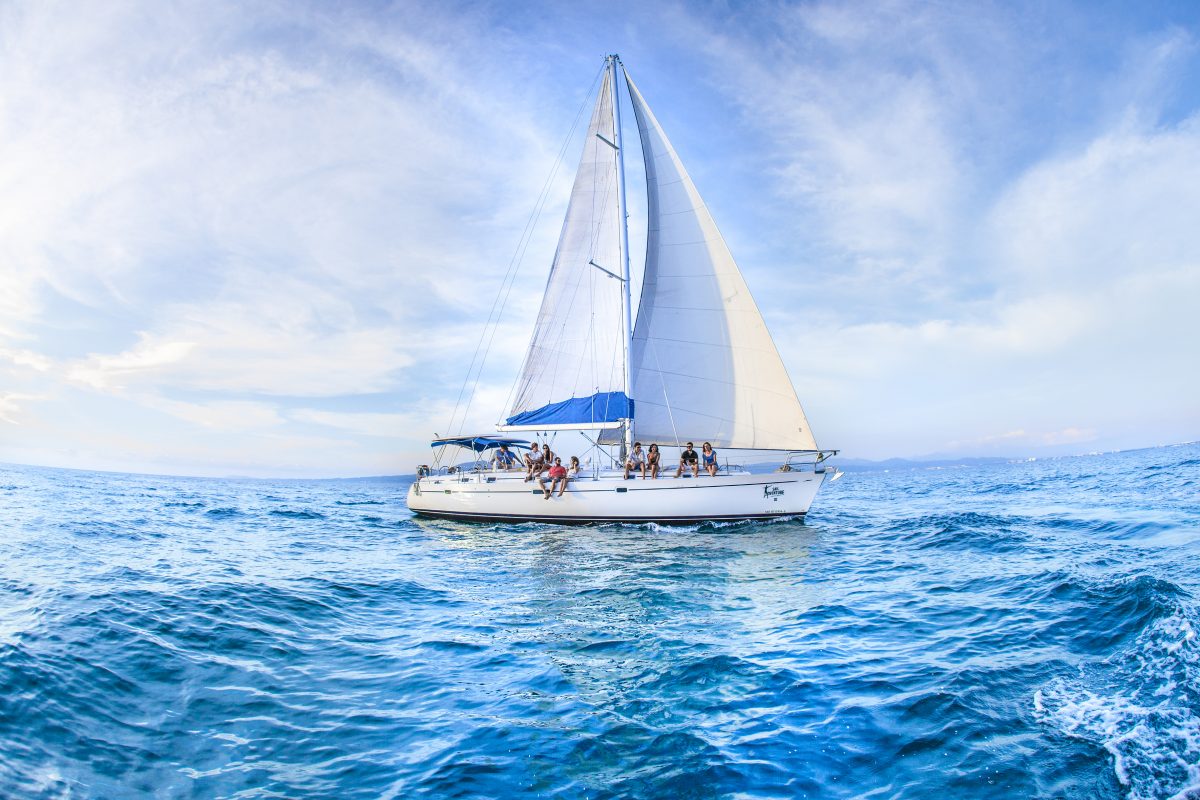 The Q Life at Quivira Los Cabos is a lifestyle club that offers its members unique ways to enjoy a well-rounded lifestyle–and develop friendships with those who share their interests. The Q Life exemplifies a holistic approach that integrates the wants and needs of body and soul. Spa services, organic gardening, a wine club, a micro-brewery, an organic restaurant with cooking classes, art expositions, painting and sculpting classes, an open-air cinema and many other social activities will be part of the program.
"The real beauty of Quivira comes from living life at your own pace," said Mogollon. "We want people to put down roots and truly enjoy their time here by celebrating the art of living well in this beautiful place that people are choosing to call home, with the goal of making lifelong memories."
Quivira Golf Club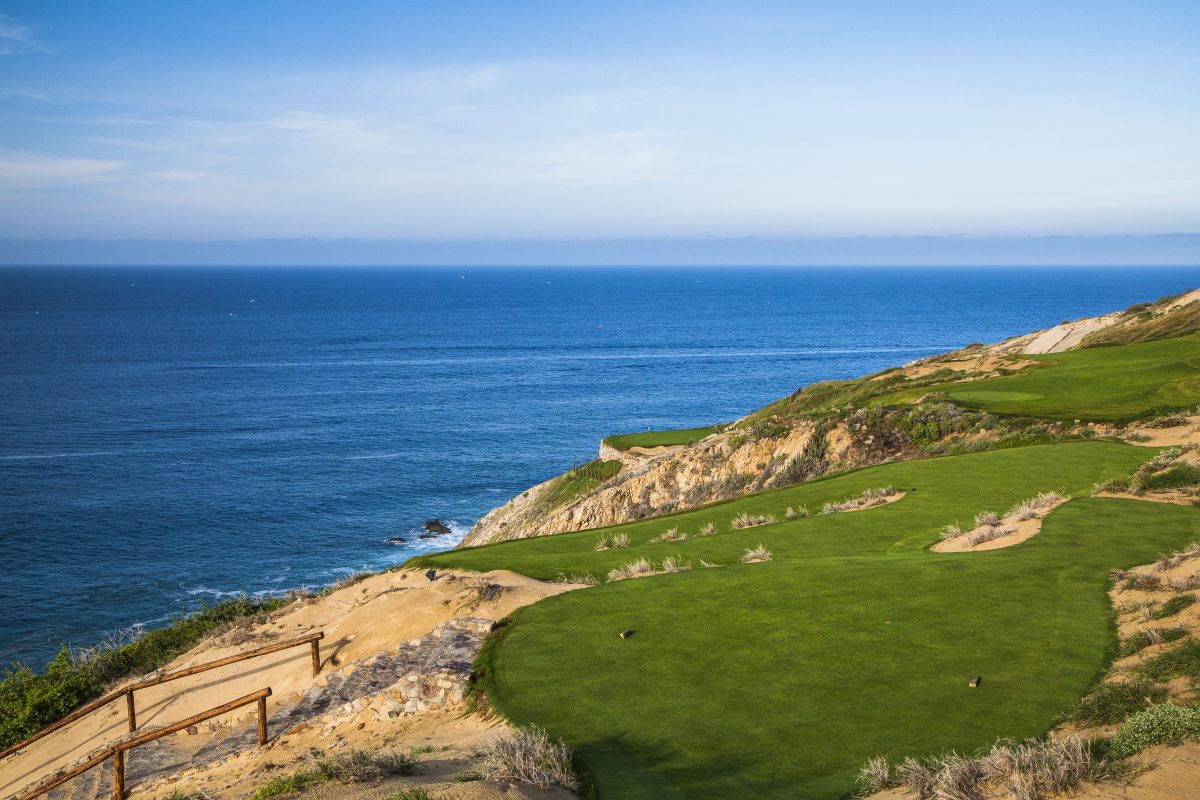 Grafted onto a dazzling Land's End site marked by massive dunes, granite cliffs and desert foothills, the Jack Nicklaus-designed course at Quivira Golf Club has more oceanfront exposure than any other course in Cabo. The drive to the fifth hole, which traces a switchback route up the side of a mountain, climbs to a vertigo-inducing tee perched 275 feet above the crashing surf. This short downhill par 4 can be driven, but it's 'hasta la vista' if you miss the rock-walled, cliff-hanging green. Arguably the most daring, eclectic course Nicklaus has ever built, Quivira Golf Club presents an unforgettable test of golf from any set of tees. Complimentary Mexican specialties and refreshments are served at the club's four comfort stations.
Montecristo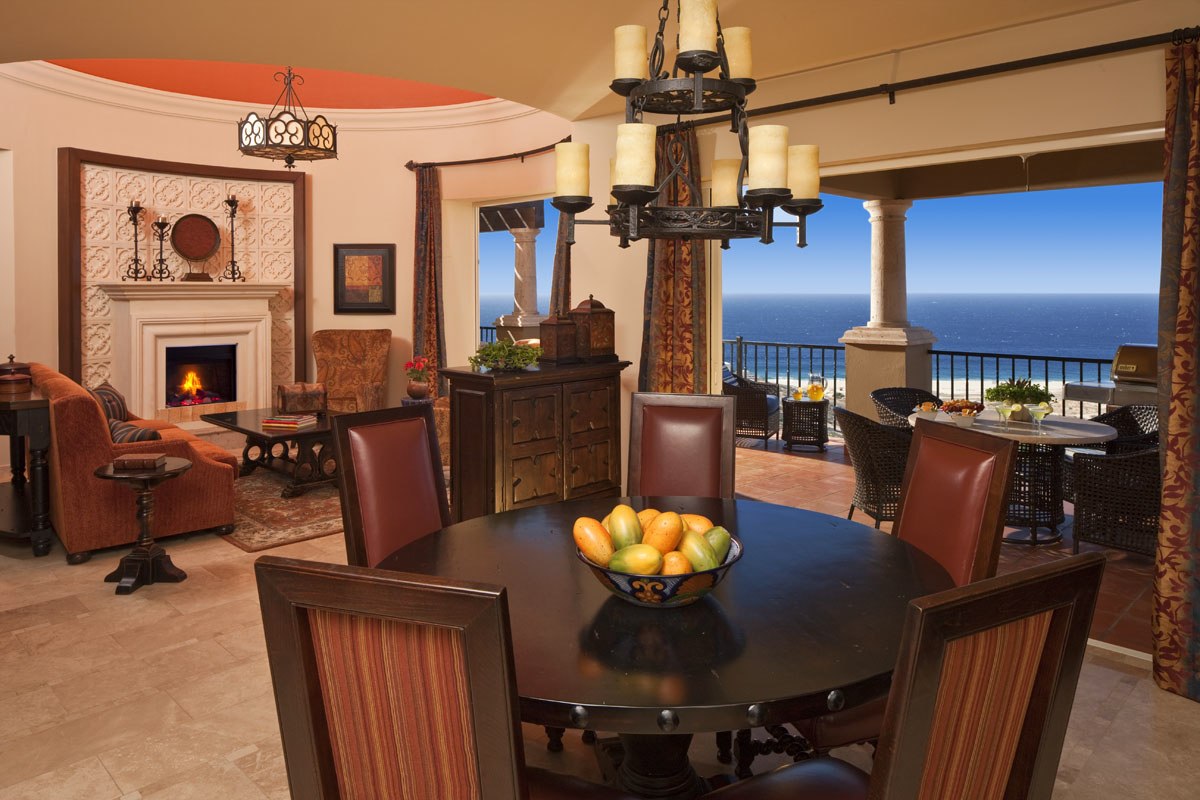 An exclusive gated community set within Quivira Los Cabos, The Private Residences at Montecristo consist of 18 luxurious Tuscan-style homes with three or four bedrooms. Built on the side of a coastal bluff with resplendent ocean views, the private residences let you enjoy the privacy and pleasures of this special enclave. Luxurious features include a private infinity pool, indoor and outdoor Jacuzzi, large terraces, a central family room, reading areas and walk-in closets.
"At Quivira Los Cabos, our goal is to make sure that our owners and guests have a truly memorable experience that goes beyond the ownership of a beautiful residence, " said Mogollon. "From the start, our goal has been to create a residential development where the core attributes are family, beauty, quality and memorability. Whether owners and guests visit the Pueblo Bonito Sunset Beach or Pueblo Bonito Pacifica resorts, Quivira Golf Club, one of the many gourmet restaurants or one of our award-winning Armonia Spas, we strive to deliver the same memorable, world-class experience. It's all part of Quivira and of the joy of owning and living here."
In the end, it comes down to location—and a commitment to excellence. In a gilded destination with multiple real estate opportunities, only Quivira Los Cabos has the exceptional geography and enduring commitment to guest and resident satisfaction to separate itself from the competition.
For more information about Quivira Los Cabos please visit www.quiviraloscabos.com or call 1.866.578.4847