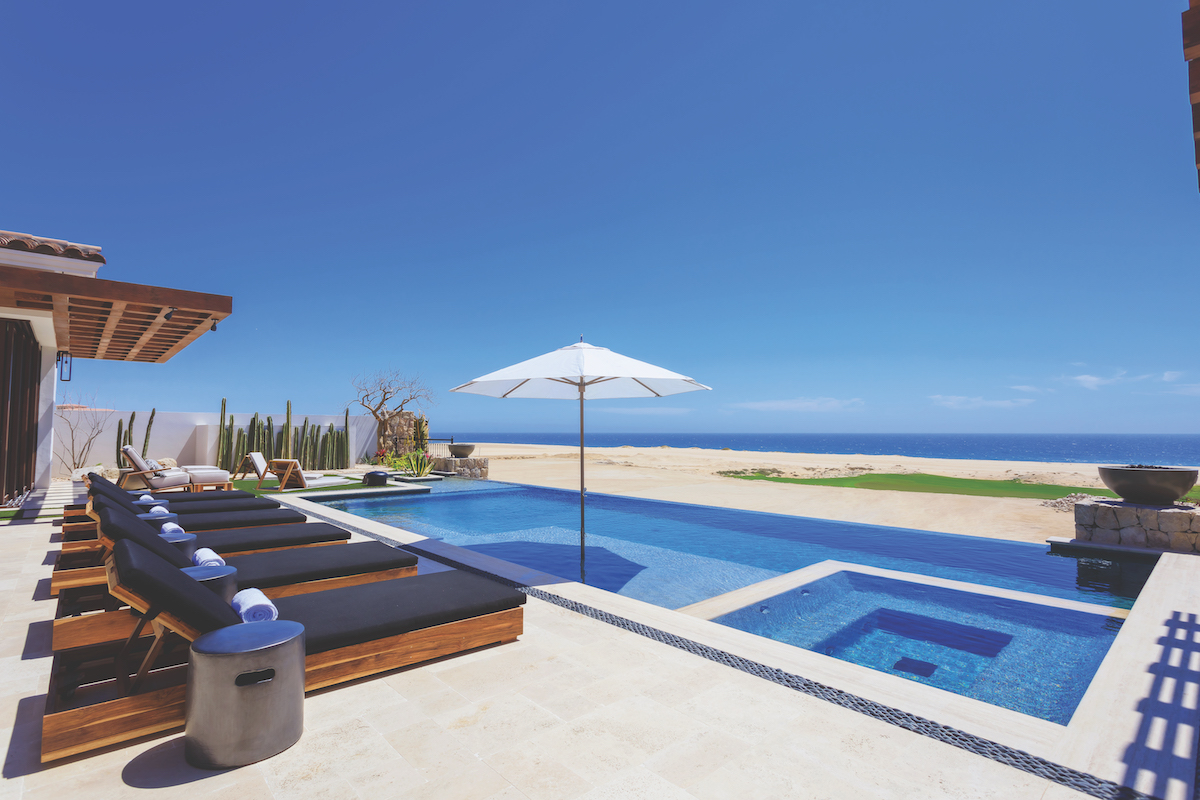 You've landed in paradise. It is finally time to recharge and break free from your everyday life. Cabo San Lucas has long been admired for its sprawling pristine beaches, temperate climate and stunning sunsets. Come and explore the captivating landscape and all the Baja has to offer at the recently opened, exclusive community of Rancho San Lucas. An exciting adventure, exotic culture and a new lifestyle await you at The Ranch.
Rancho San Lucas uniquely entwines the luxuries of private resort-style living with the feeling that you never left home. The 834-acre property is positioned along 1.2 miles of private beachfront and provides desktop-worthy views from every vantage point. Frame your vision with stretches of pale white sand, an oasis of verdant desert flora and glistening hues of deep blue. White-crested waves and sea-misted breezes sweep you into a state of meditative tranquility. These restorative views of oceanfront living can become the backdrop to your new home.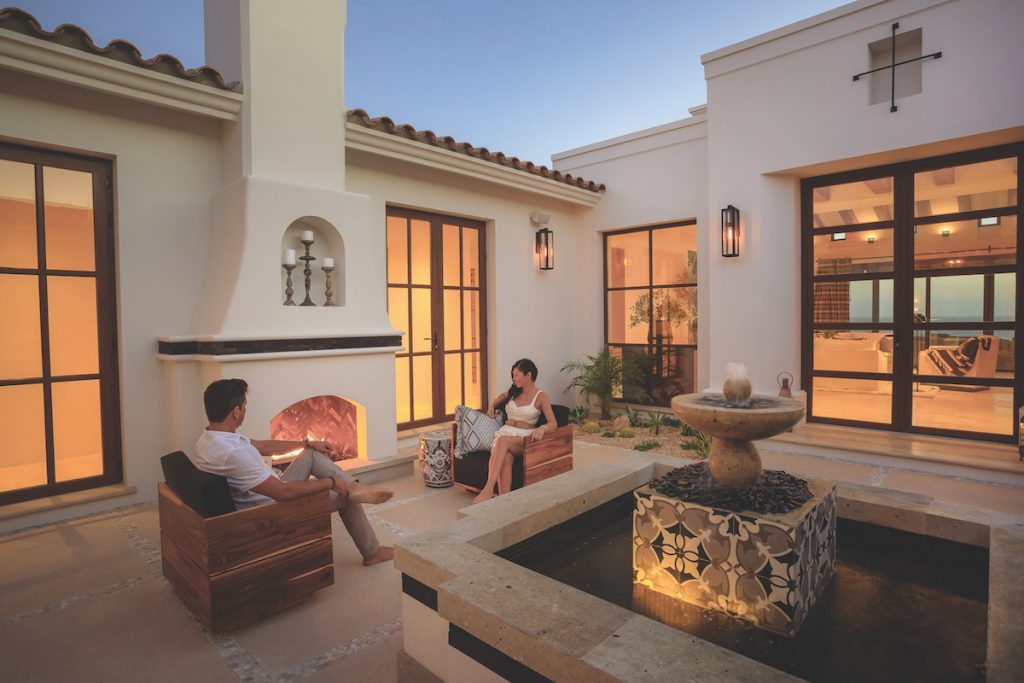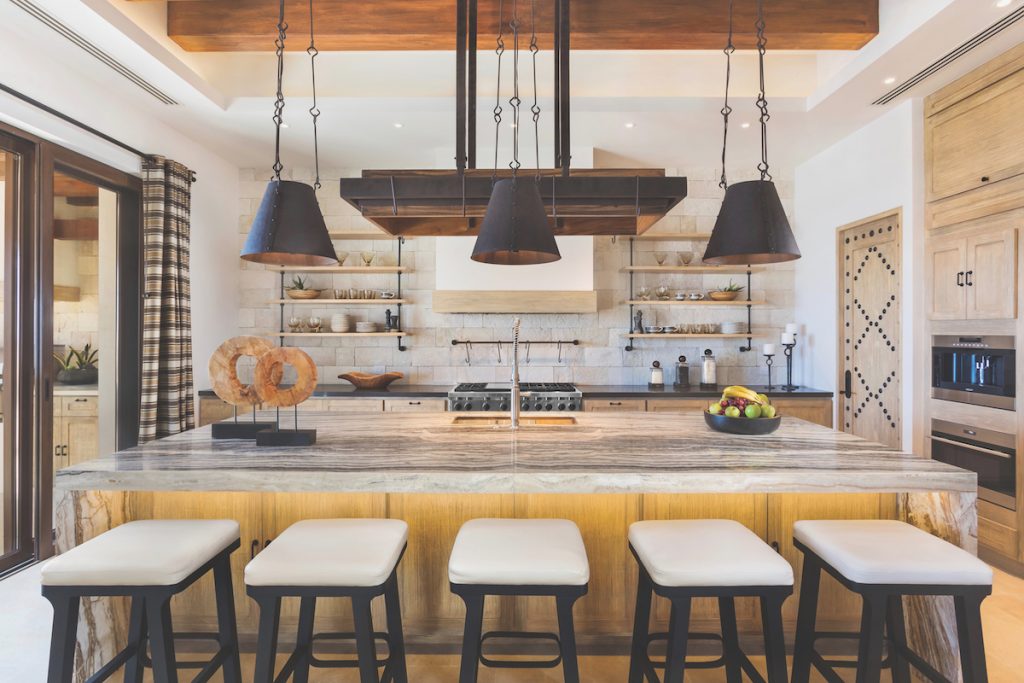 Whether it is a serene couple's getaway or a large family vacation home, Rancho San Lucas offers multiple residence styles to cater specifically to each homeowner's individual needs. The resort community offers single-family homes, high-rise residences and private estates — all equipped with mesmerizing ocean views and stunning Hacienda-style architecture. The open-plan living areas, courtyards and outdoor spaces are specifically designed with entertainment in mind and provide the ideal space for creating countless memories for generations to come.
As a resident, you have the ability to create and design your perfect retreat. The Design Team at The Ranch provides a one-of-a-kind experience with a combination of talented interior designers, architects and land planners. Working alongside their professionals, residents are afforded the unique opportunity to completely customize their living space down to the very last detail. The Design Team will work alongside you to bring the comfort of your own home to Cabo in a streamlined fashion.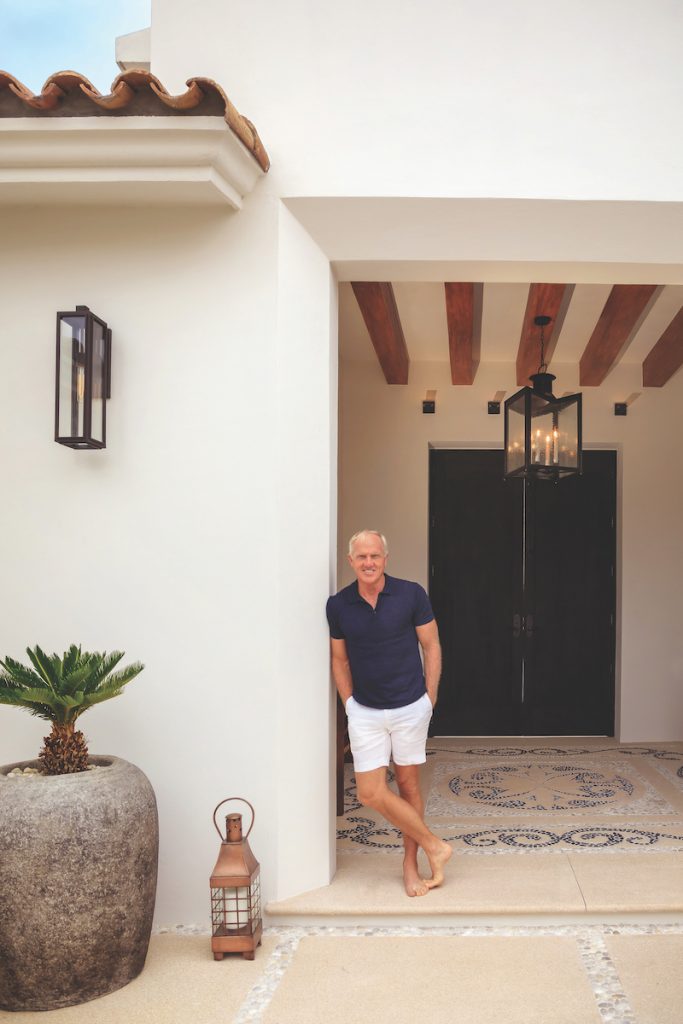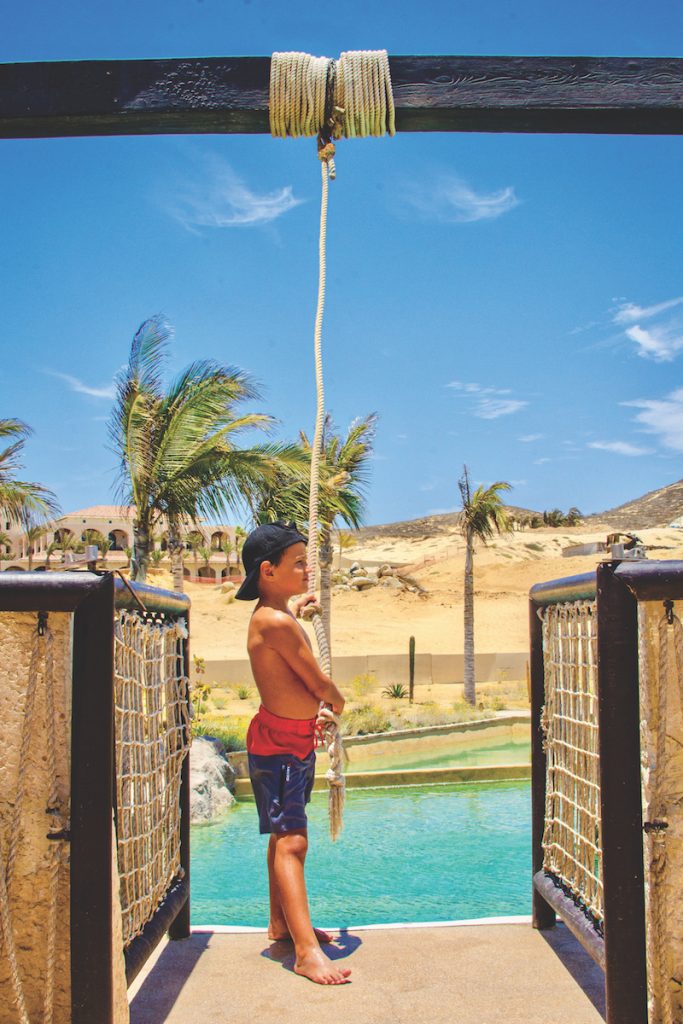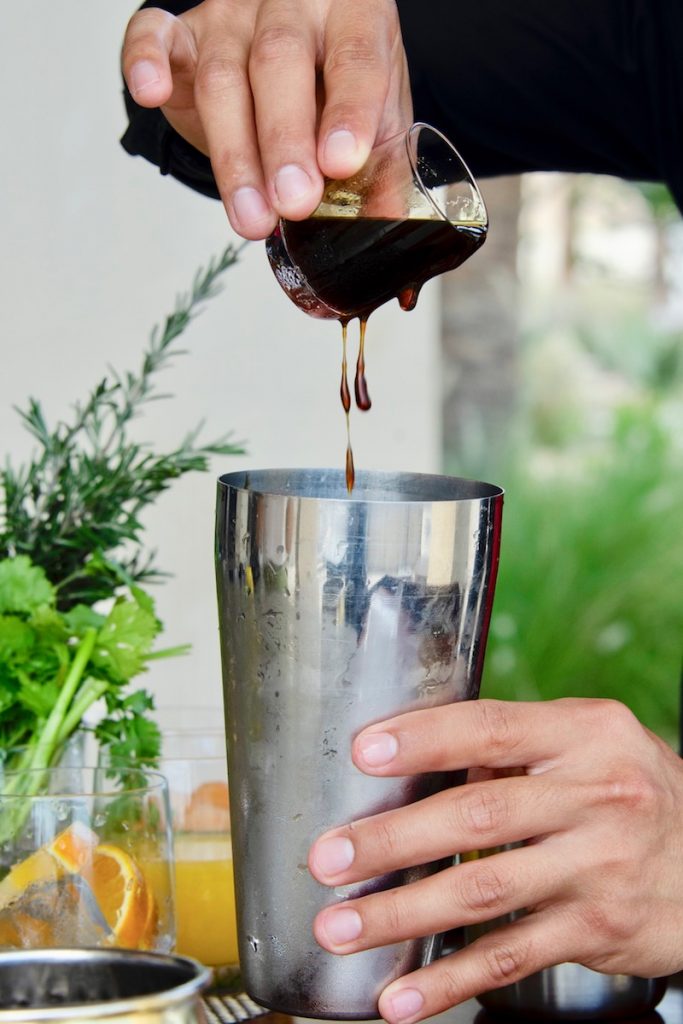 Conveniently located less than a mile from the highway exit, Rancho San Lucas is Los Cabos' gateway to the Pacific. Not only is The Ranch within close proximity to the magical towns of La Paz and Todos Santos — downtown Cabo and the airport are just a quick 30-minute drive away. No matter where your travels take you, the energy found in the coastal Mexican pueblitos envelops residents and gives them an authentic taste of culture steeped in history.
The Rancho San Lucas lifestyle lends itself to embracing meaningful moments. While it is the perfect place to slow down and unwind, the opportunities for adventure endlessly abound. Whether guests and residents are interested in golfing, fishing, zip lining or scuba diving, the community offers a well-rounded experience sure to fit all walks of life. Those with a slower pace in mind will enjoy being within walking distance to the resort which features several restaurants, a seaside spa, adult pools and various entertainment options.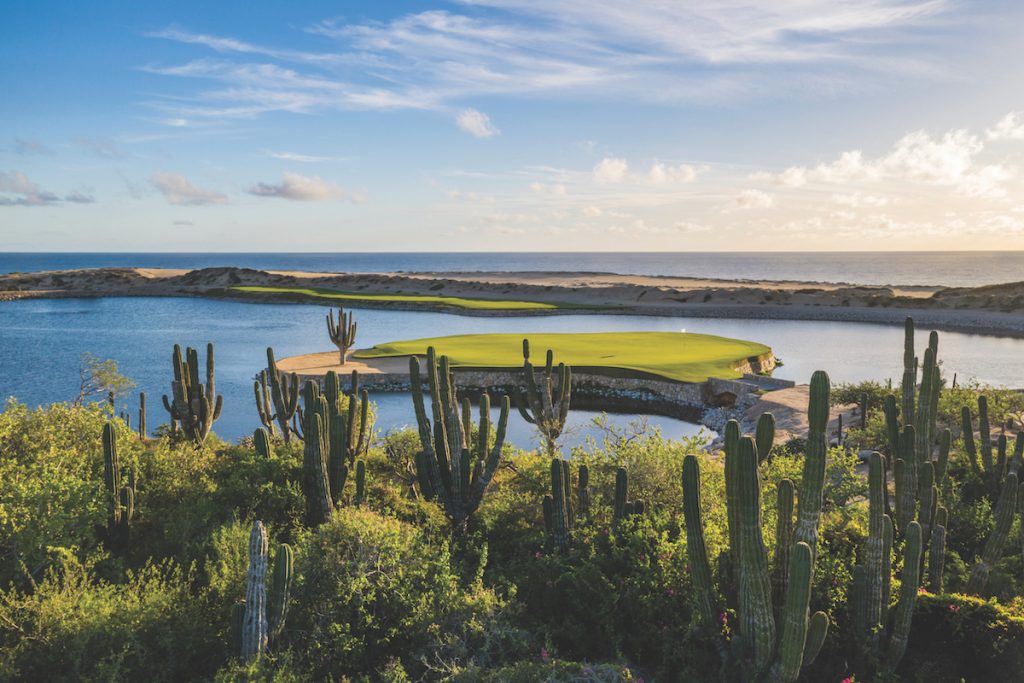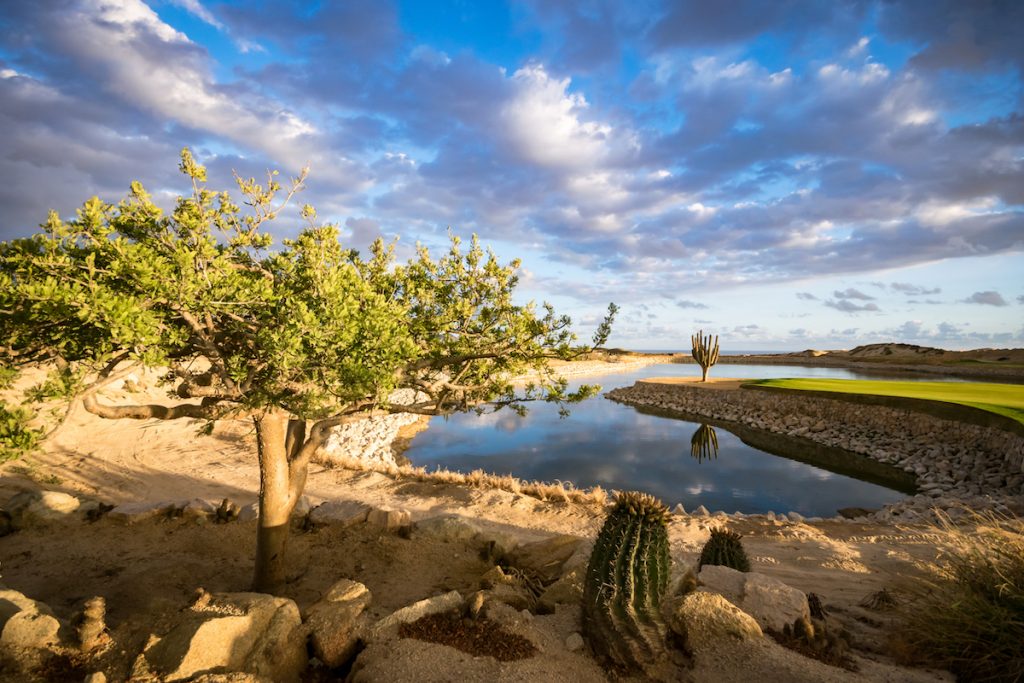 The pinnacle of Rancho San Lucas' luxury is found on the Greg Norman Golf Course and at the Club House. Thoughtfully designed and sustainable, the 18-hole course is Greg Norman's premier location in Latin America — unparalleled by any other and available exclusively to Rancho San Lucas guests and owners.
People of all ages and ambitions will find a comfortable home at Rancho San Lucas. The white sand beaches, sweeping views and extravagant amenities alone are worth visiting, but the local Los Cabos community and culture add an irresistible charm to make Rancho San Lucas a next-level destination. Life truly is better at The Ranch.