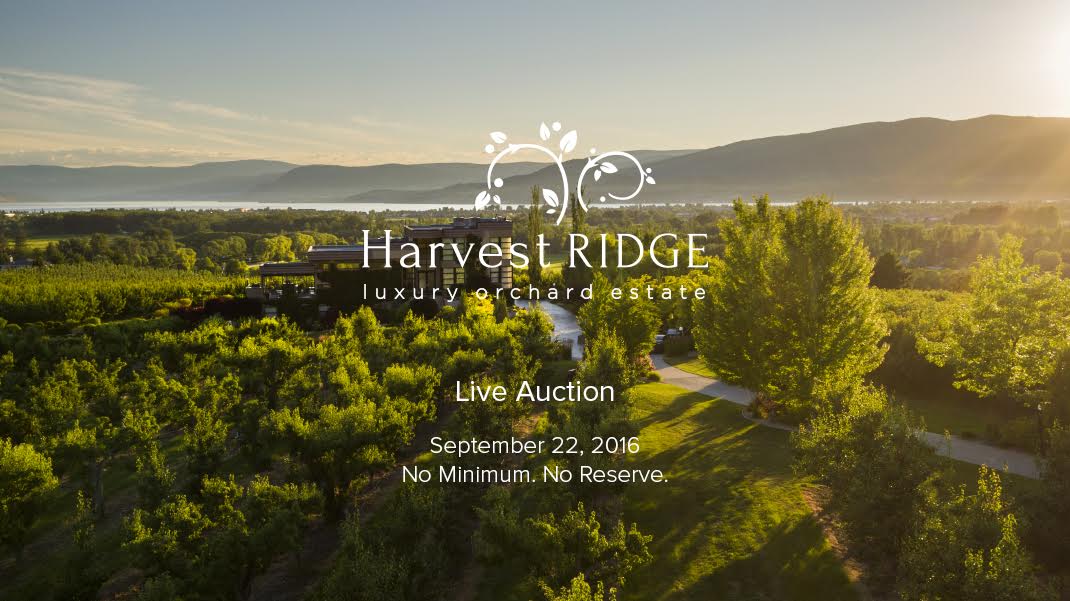 Home Guide
 A Welcome Setting
Set on a 35-acre estate, Harvest Ridge is the very definition of luxury. A gated entry opens to a long stretch of driveway, which leads to a cascading water feature at the main entrance of this stunning 5940 square foot contemporary home. Once inside, the floor-to-ceiling windows allow the orchard and lake views to take center stage. Nestled in the middle of East Kelowna's rolling hills, Harvest Ridge is a one-of-a-kind property that holds the perfect balance between opulent, modern architecture, and a sun-soaked orchard oasis.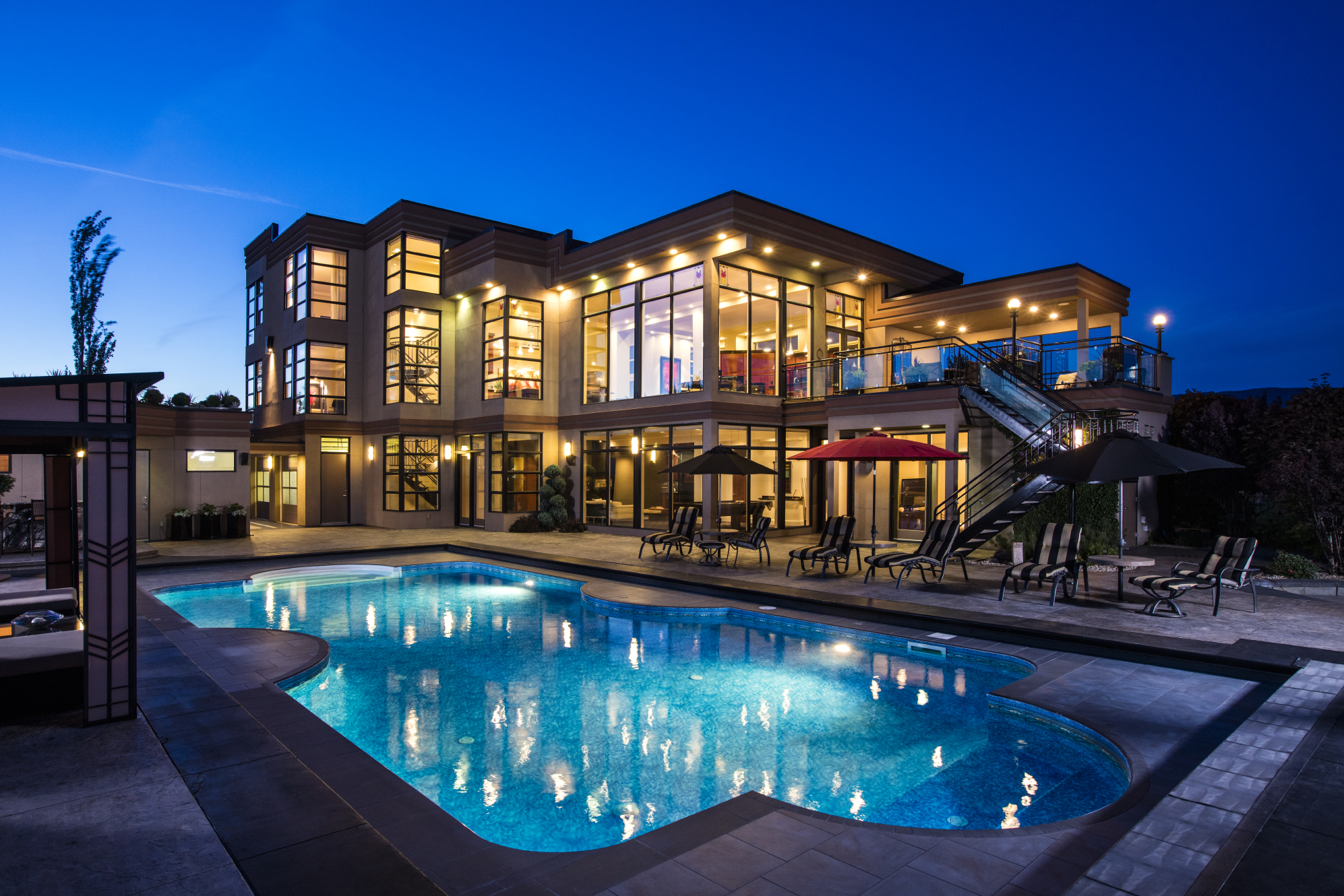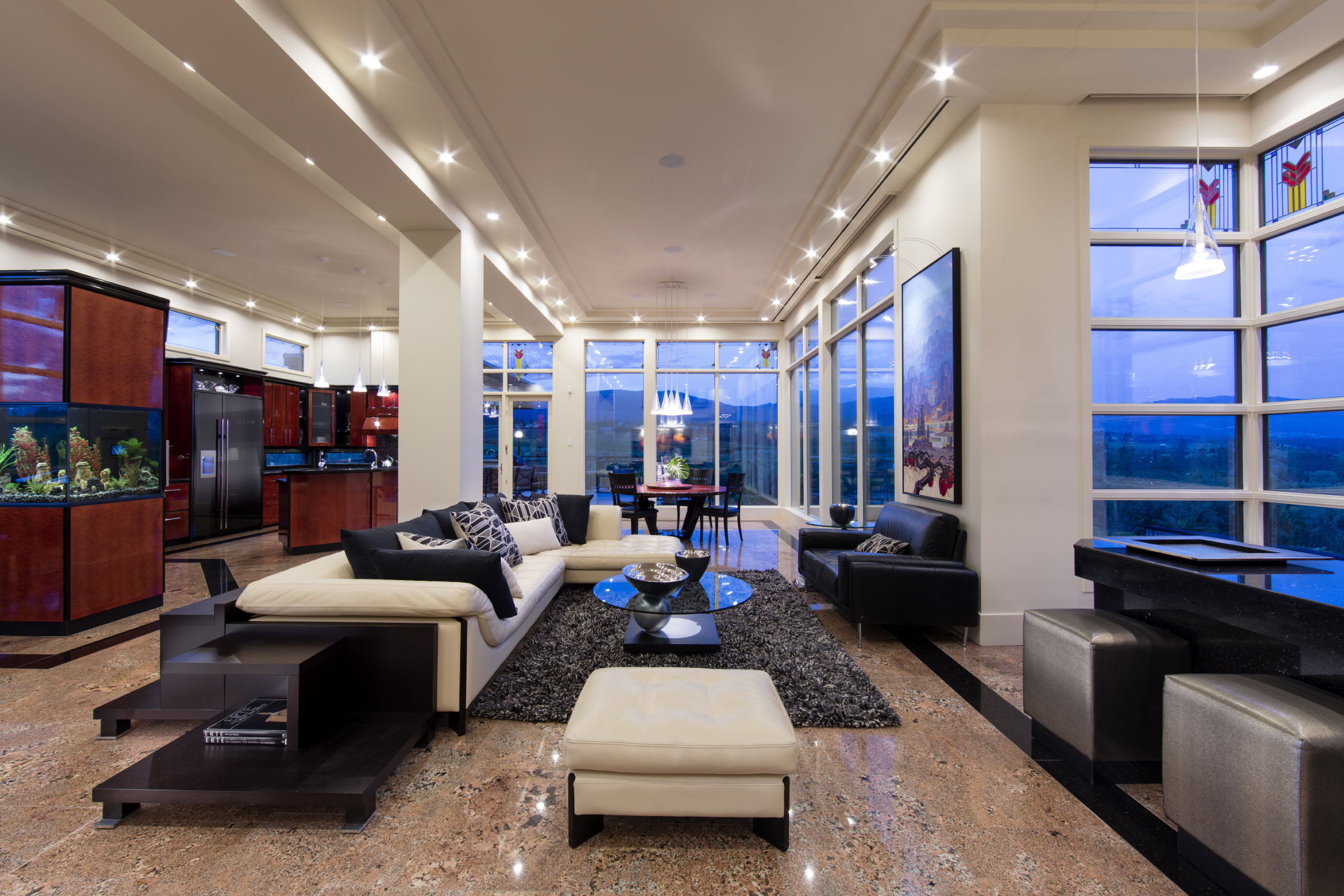 A Restful Oasis
Quiet seclusion and easy access to downtown Kelowna make this private gem an incredible real estate opportunity. Stunning 360 degree views of the orchard, lake, and city combined with the quiet and peaceful nature of farm living makes Harvest Ridge feel like both an escape and a refuge. Harvest Ridge provides all the amenities that would be expected from a luxury home. This 5 bedroom and 5 bathroom oasis comes complete with an oversized 4 car garage, infrared sauna, billiard room, nanny suite, and a temperature controlled wine cellar.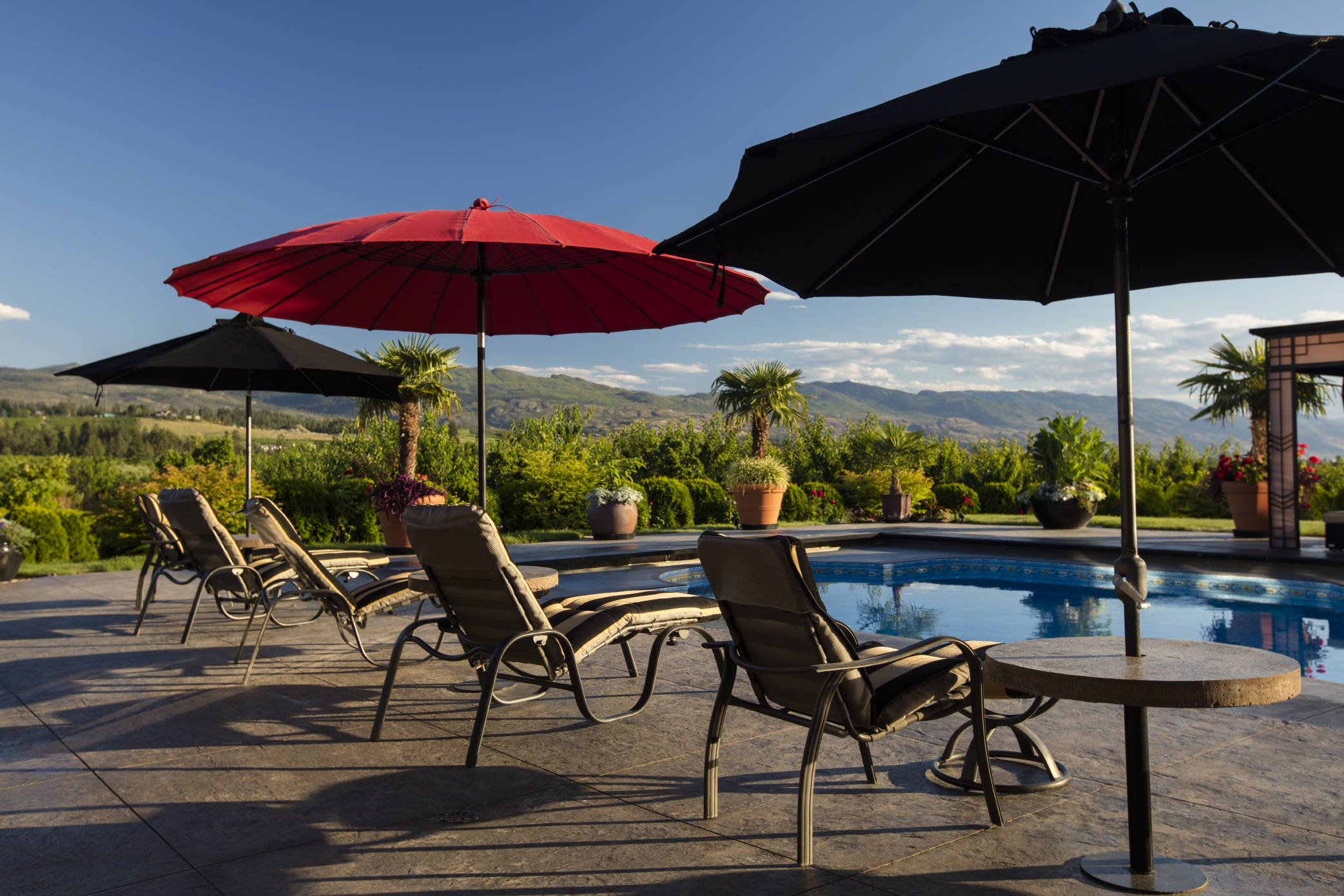 Setting the Scene
The expansive nature of this contemporary home makes it the ideal place to host a small gathering or a big bash. A built-in bar at the heart of the house, the open concept kitchen, and seamless flow between indoor and outdoor spaces allow for easy and effortless entertaining. Think casual fireside wine tastings, long table orchard dinners, formal cocktail parties, family gatherings, or large birthday celebrations.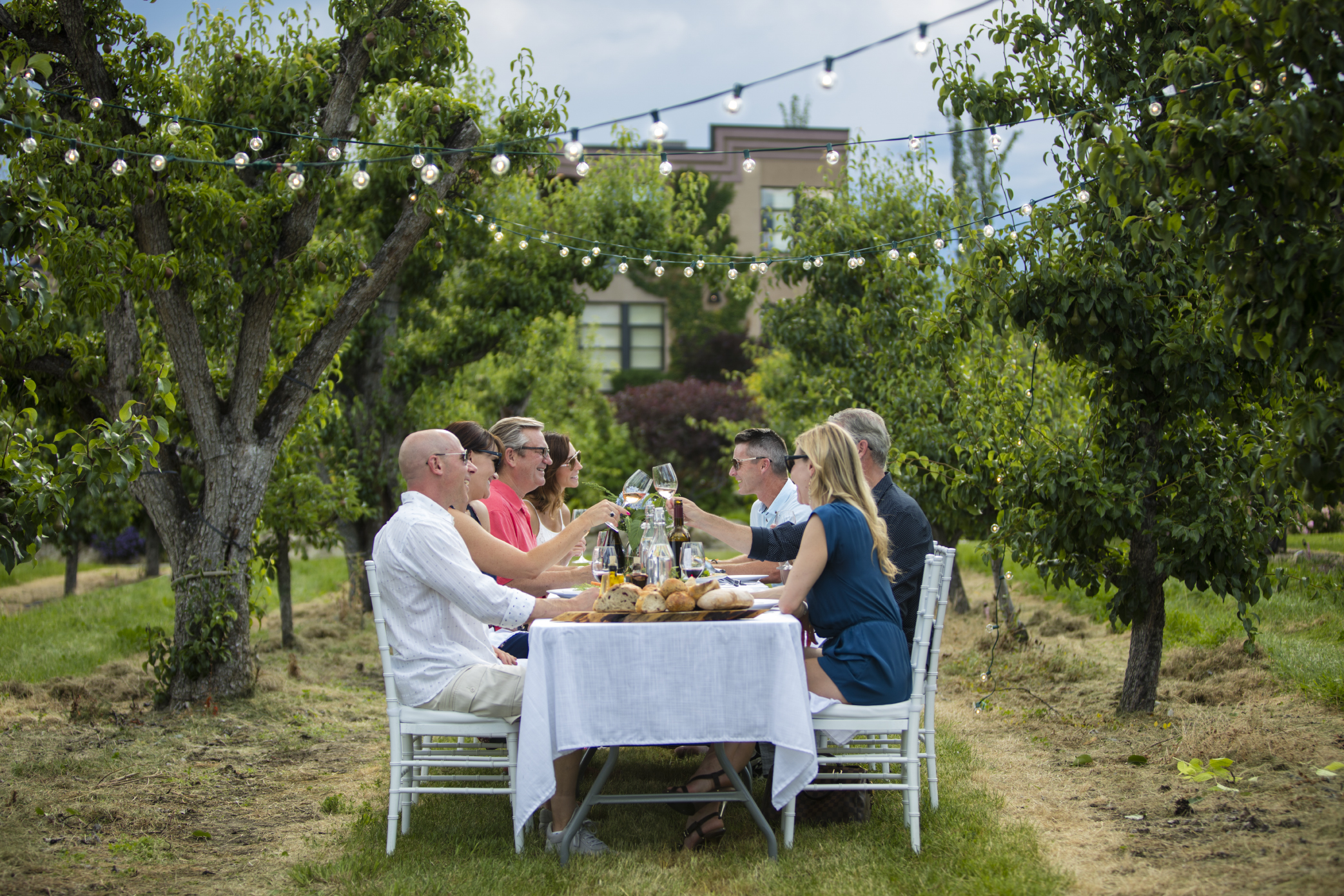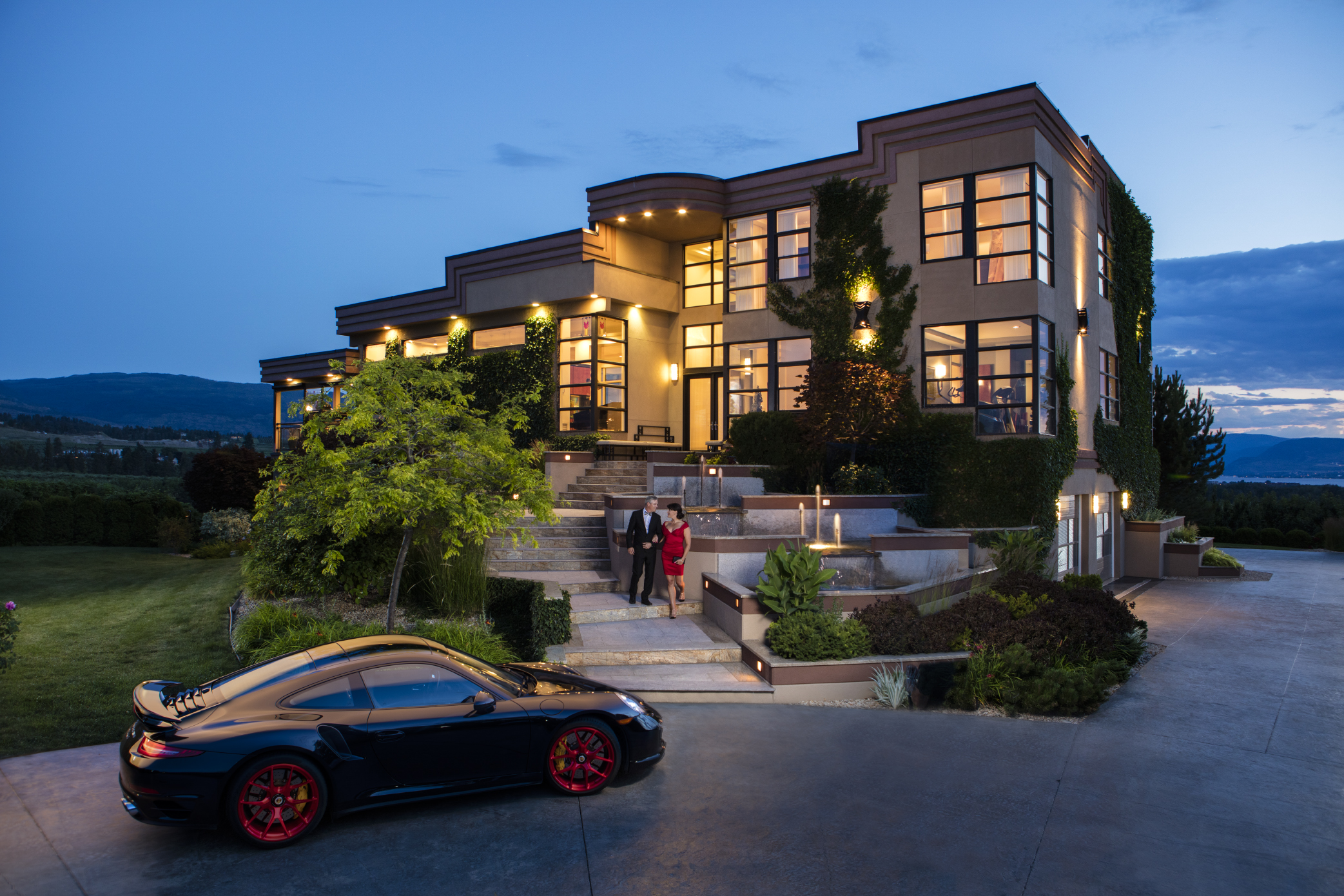 Orchard Guide
 The Great Outdoors
There is no shortage of outdoor activities to enjoy at Harvest Ridge. Take a morning dip in the pool, hit the tennis court for an afternoon match, or take a walk through the meticulously kept gardens and orchard. Not only does the estate offer plenty of reasons to play outside but it's only a stone's throw away from The Harvest Golf Course — a championship-length course designed by renowned Canadian golf course architect, Graham Cooke.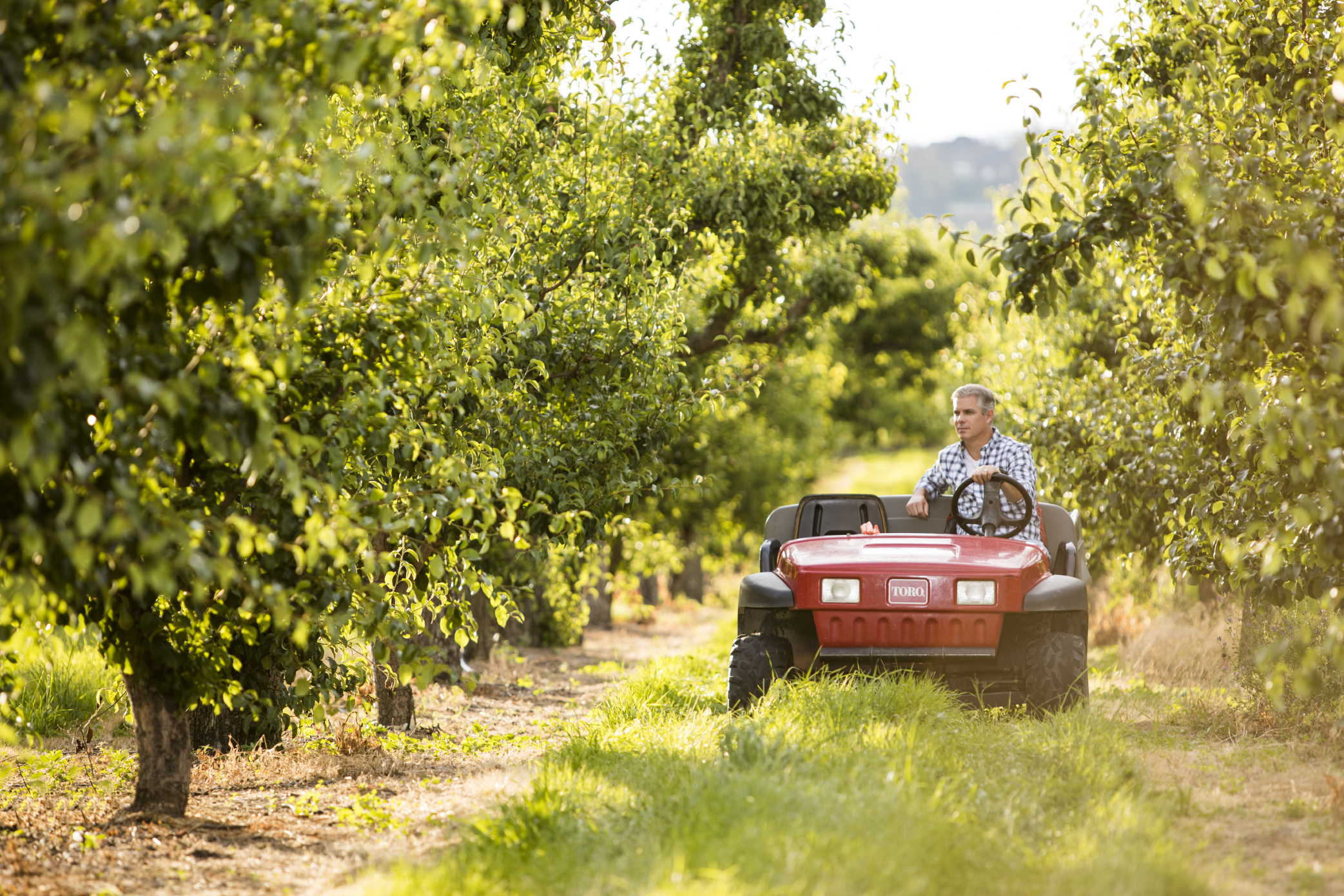 Planting the Seed
Blair and Karen describe the orchard bloom as nothing short of breathtaking. The sun soaked hills of East Kelowna, coupled with blooming trees make for the kind of flourishing conditions that Okanagan dreams are made of. That being said, the making of this luxury orchard estate did not happen overnight – this stunning piece of property was a carefully planned and meticulously cared for labour of love that has been over 12 years in the making.

City Guide
Lake Life
Hot summer weather and refreshing lake water are a match made in heaven and Okanagan Lake is the perfect local for any water enthusiast. The lake's water temperature in July averages 19° to 23° Celsius making it perfect for stand up paddle boarding, house boating, water skiing, sailing, or kayaking. Lakeside patio dining or a leisurely boardwalks troll is an equally enjoyable way to experience the lake if you are looking to stay dry.
Food and Wine
The Okanagan Valley is British Columbia's premier grape growing region. An ever-changing panorama, the valley stretches over 250 kilometres and grows a wide range of varietals. From world-class operations to family-run boutique vineyards, Okanagan wineries are rich with character and consistently ranked among the world's best at international competitions. With agriculture at the heart of this region, you may find yourself wandering through gardens and vineyards with a glass of merlot in hand.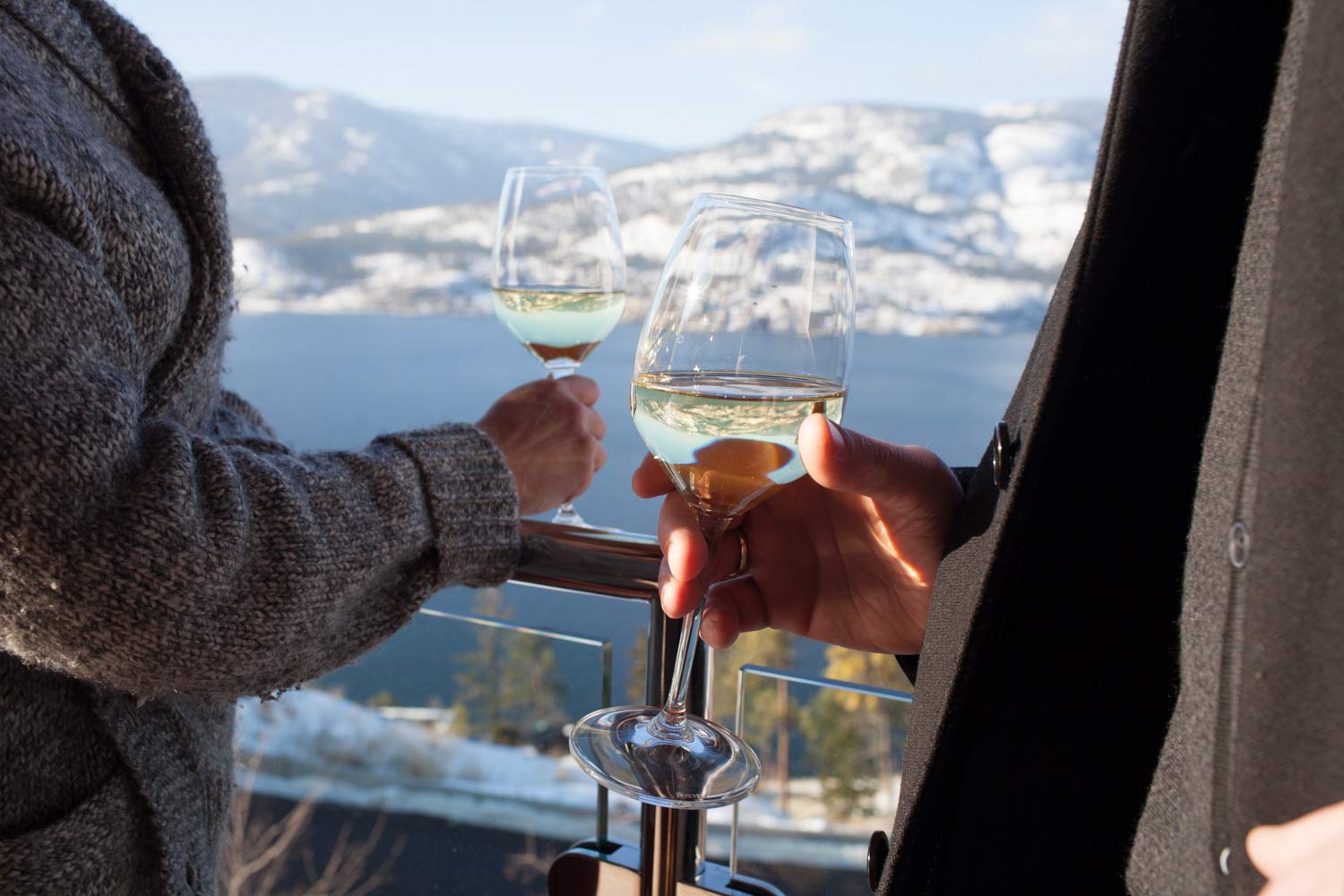 Growth and Innovation
The Okanagan is growing at a fast pace. Residential and commercial real estate markets in Kelowna are hot and the tech industry is booming. In fact, Kelowna has been ranked the fastest growing city in Canada and the top entrepreneurial city in BC. Revenue generated by Kelowna tech companies in 2015 was an estimated $797 million and the valuation of the tech industry as a whole is over $1 billion.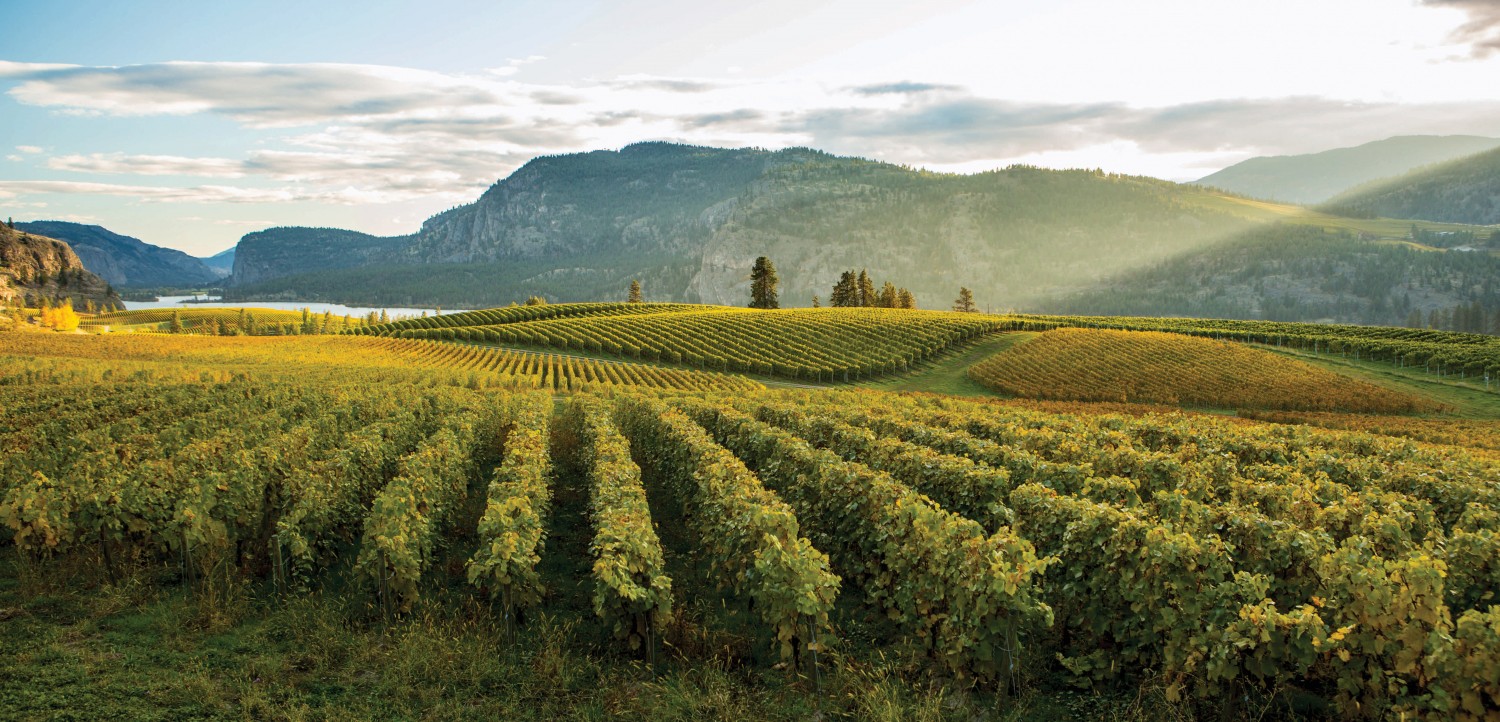 For more information or to view the property, contact The Garage Sale Luxury Auction House at [email protected]