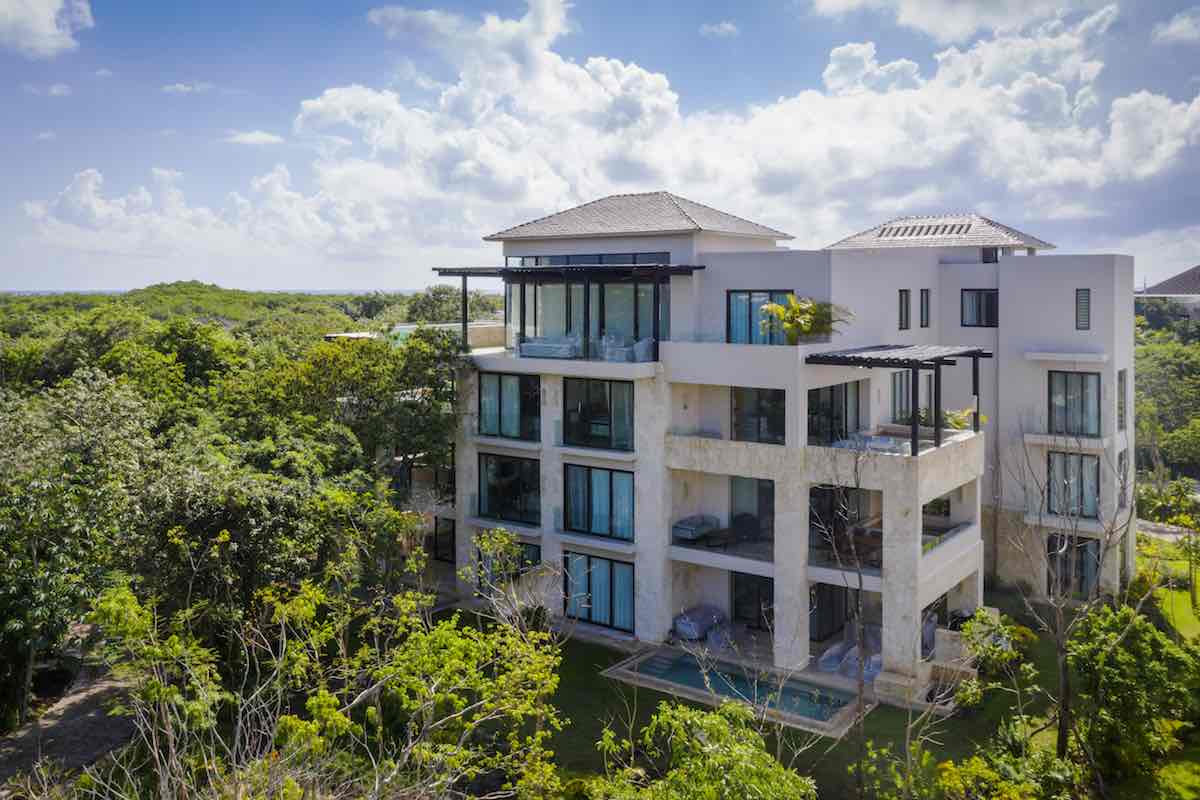 An incredible real estate opportunity has become available in one of the most exclusive locations along the Mexican Riviera. The Fairmont Residences Mayakoba just announced the sales launch of seven private residences (plus a luxurious penthouse), with floor plans ranging from 3,400 to nearly 7,000 square feet. The luxury resort just finished their multi-million-dollar renovation plan, which included the final sellout of their previous stage of 34 residences at the Mayakoba.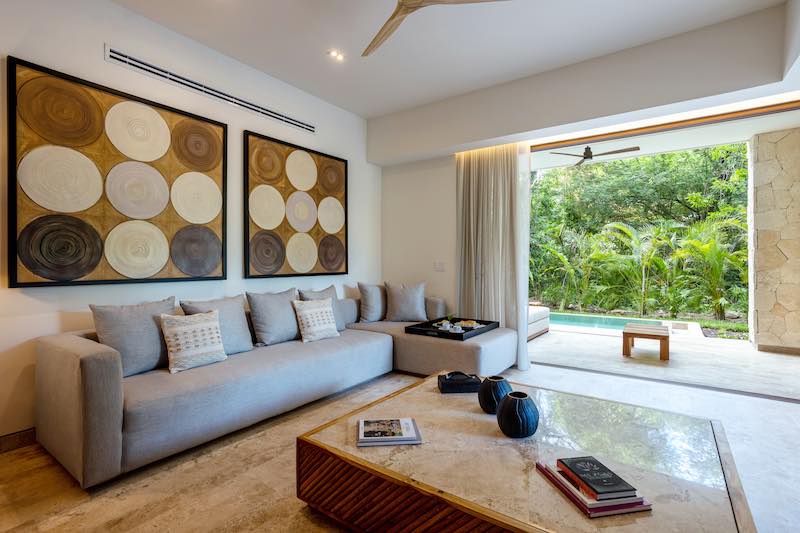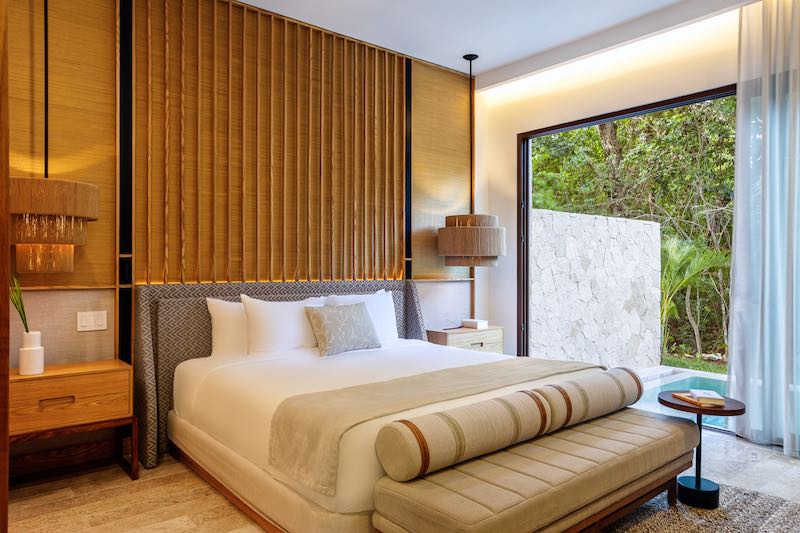 The resort itself is nestled in the Mexican Riviera Maya between Cancun and Playa Del Carmen, within 620 acres of lush oceanfront scenery on the Caribbean Sea. The dreamy destination is famous for beautiful lagoons, clear waters, and of course the sugar sand beaches of the Caribbean. Residents enjoy full-service amenities, including concierge and butler service, valet and transportation, and the privacy of exclusive residents-only pool, restaurant, kids' club, and fitness studio. The residents also have access to the full resort, which includes four world-class spas, nature trails, scuba dive center, and a world-class PGA TOUR Golf Course, El Camaleón.
Each of these beautiful interiors was designed by the Spanish design firm, Room 1804, and features hand-crafted stone, tile and wood accents, and organic wood furnishing. "The design of the residences was based and founded in the search for a look that breathes the concept of relaxed luxury," said Luis Yunta Lizan, Interior Design Director of Room 1804. And rightly so—each resident is its own private getaway.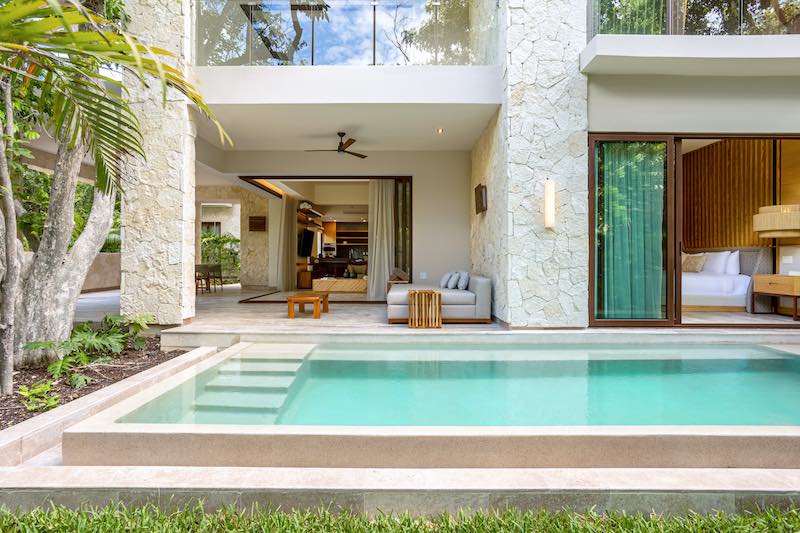 Residents may opt to select furniture and amenities packages curated by Fairmont, so their second home feels like home right when they arrive. Each of these residences was designed with floor-to-ceiling glass walls and pocket glass doors, as a part of the seamless indoor/outdoor living concept. With plunge and swimming pools, greenery throughout, and private terraces, these residences were built as the ultimate escape.
"The lifestyle at Fairmont Residences Mayakoba is perfect for all types of residents, whether they be large families, groups of friends, or empty-nesters wanting a luxurious and reliable vacation spot," said Kappner Clark, Chief Marketing Officer at RLH Properties. The development also undertook another co-ownership building with the same relaxed luxurious style, offering buyers the flexibility of a 1/12 share. Residents can enjoy the benefits of owning a second home in Cancun, without committing to one location or dealing with the upkeep.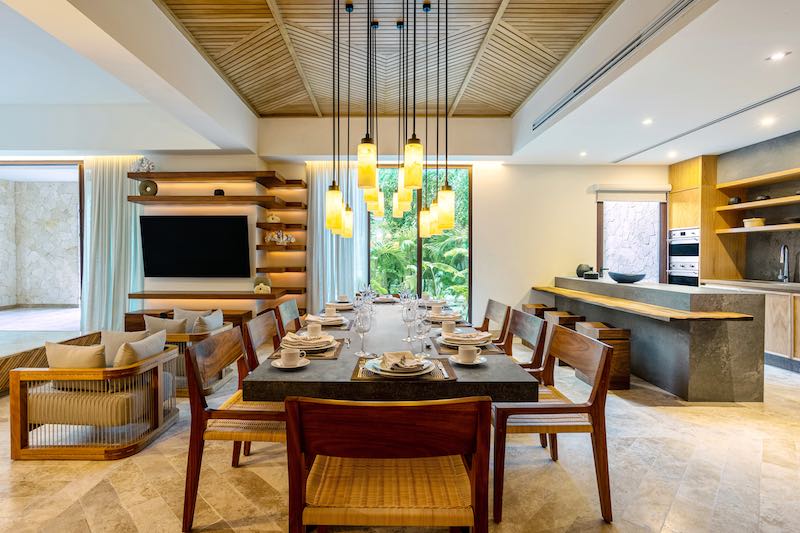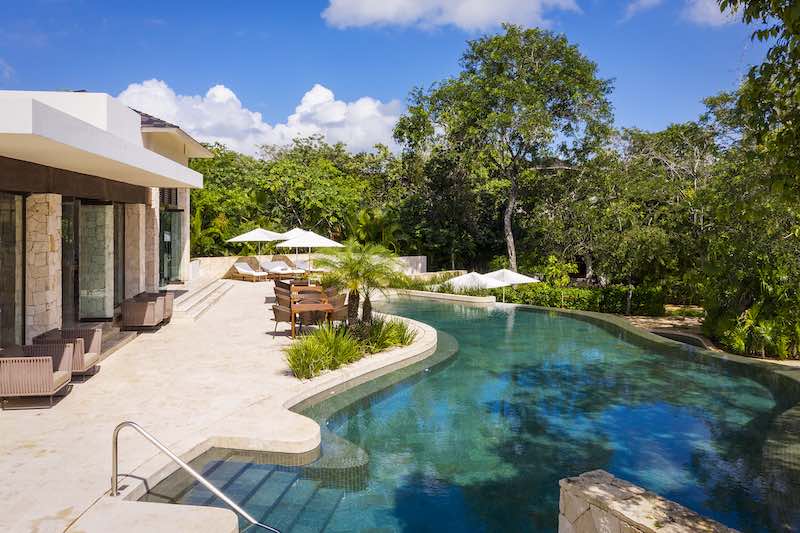 Given the sellout of the previous residences at the Mayakoba, we don't expect these beauties to be on the market for long. Prices start at $1.67 million and are available as early as Winter 2023. Tours for prospective buyers and current residents are now open.