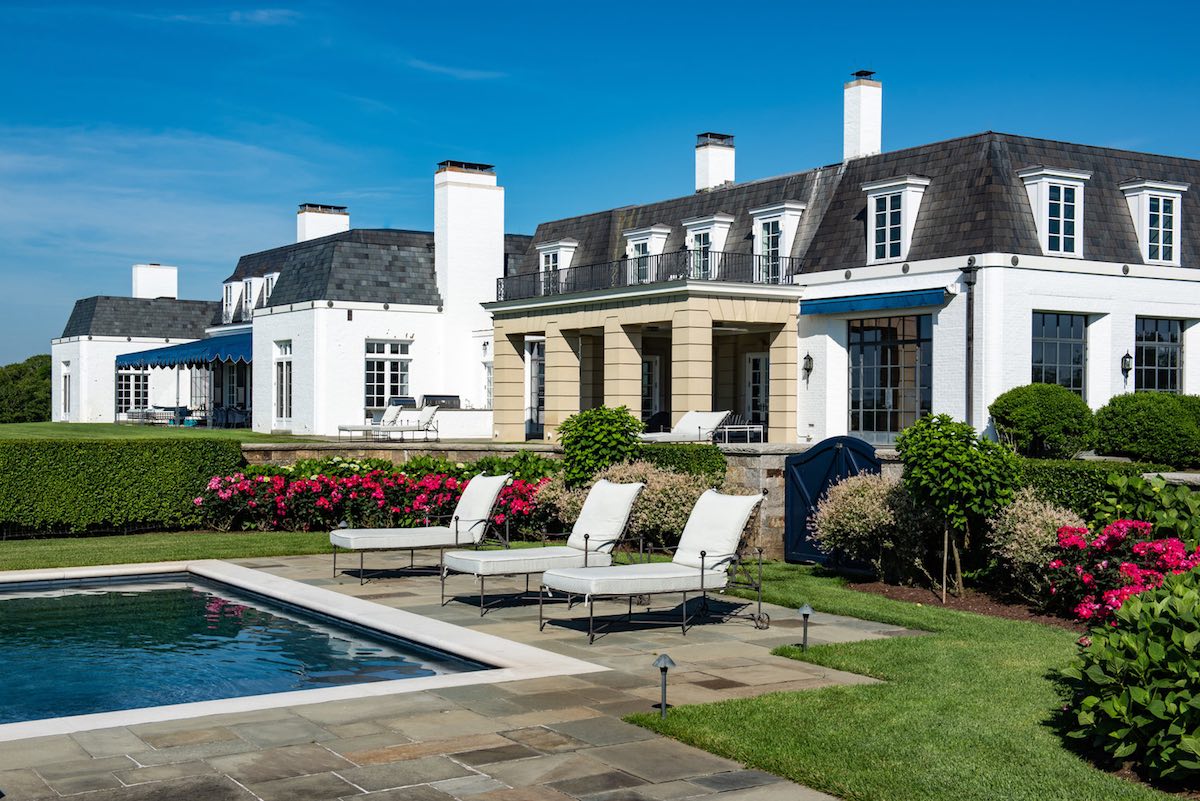 With the 3rd season of HBO's landmark dramedy series in the books, fans and critics alike have shown a morbid and invested curiosity in the ultra-rich, ultra-dysfunctional Roy family which the show revolves around. Throughout the series, HBO has taken viewers into the world of private jets, lavish parties, and mega yachts usually reserved for only the wealthiest of one-percenters. Perhaps the show's most impressive examples of this staggering wealth come in the form of the numerous and extravagant properties that serve as the backdrop for so many of the Roy family's turmoils and Machiavellian business dealings.
90 Jule Pond Drive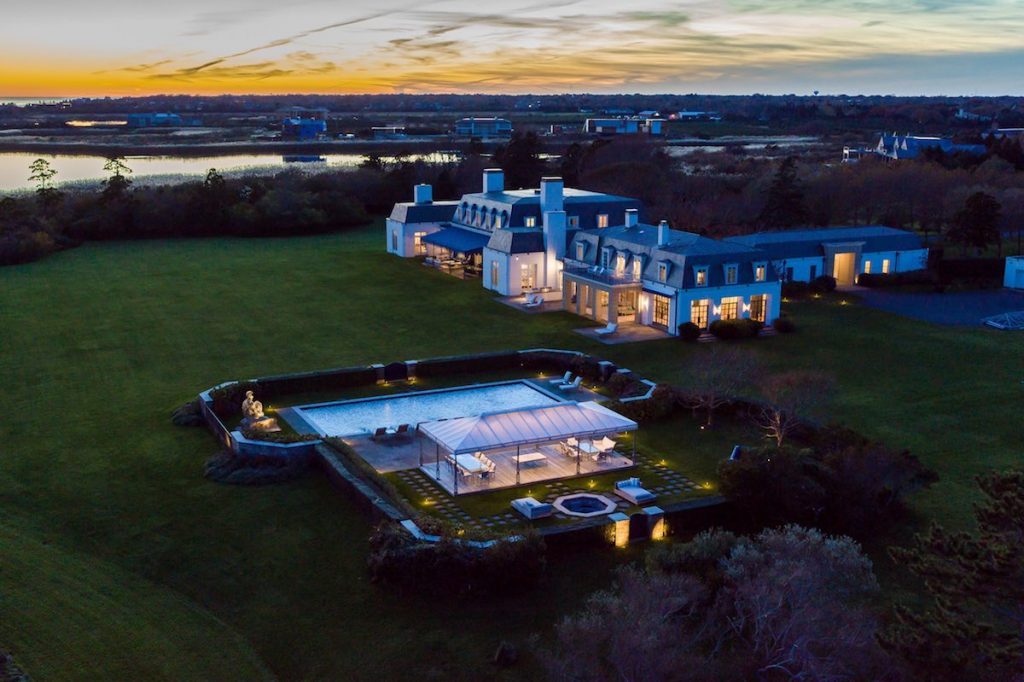 Featured heavily in season 2, 90 Jule Pond Drive is the largest and most expensive house in all The Hamptons. Referred to fondly as "The Summer Palace" by Succession's main character Brian Cox (Braveheart), this expansive estate was originally built in 1960 by Henry Ford's grandson. A 20,000 square foot manor located on a 42-acre estate, 90 Jule Pond boasts the Hampton's largest ocean frontage with nearly 1/4th mile of private beach. Other outdoor amenities include a tennis court, kayaking pond, meditation garden with koi & pond waterfall, and secluded swimming pool surrounded by a hedge garden to ensure ultimate privacy. Inside the 12-bedroom, 12-bathroom manor, residents can enjoy soaring cathedral ceilings, a billiards room, wet bar, steam shower, and six car garage.
Woolworth Tower Residence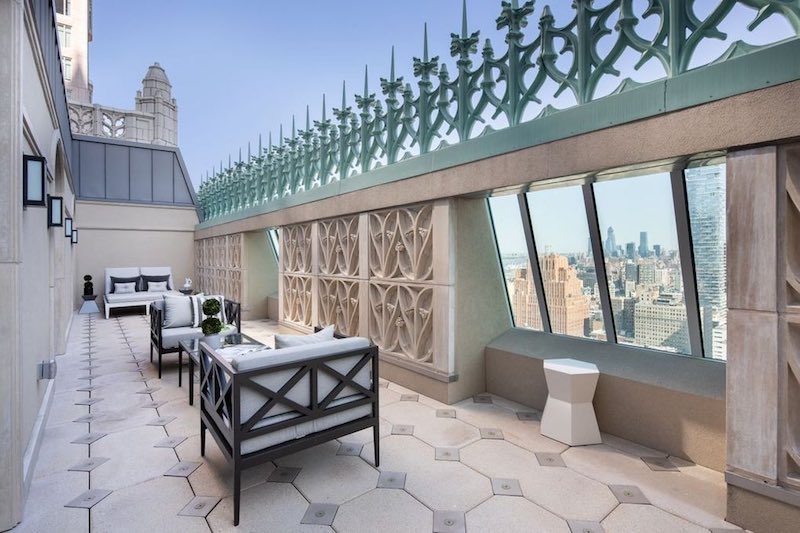 Serving during Succession's third season as war room and primary residence of the Roy family's "eldest son" Kendall (played by Jeremy Strong), this 5-bedroom, 6-bathroom penthouse spans 6,711 square feet on the 29th floor of New York City's prominent Woolworth Tower. Currently available to purchase at $23.3M, Woolworth properties are surrounded by some of New York City's most award winning restaurants and shopping districts. The penthouse itself boasts uniquely impressive views of the Big Apple, while a surprisingly spacious interior boasts 22-foot ceilings, as well as a 52-foot great room that allow owners endless possibilities for interior customization and design. The serene master suite, complete with a private terrace and morning kitchen, serves as a secluded bastion for the primary resident, while the master bathroom provides a spacious steam shower, freestanding soaking tub, and radiant heated floors. Outside the seclusion of the master bedroom, a beautifully built professional kitchen includes rare-marble countertops, custom cabinetry, a wine fridge, and state-of-the-art Miele appliances. Residents of Woolworth are immediately recognized among NYC's elite property owners, while owning a piece of HBO cinematic history makes for the ultimate conversation piece.
ViIla Cetinale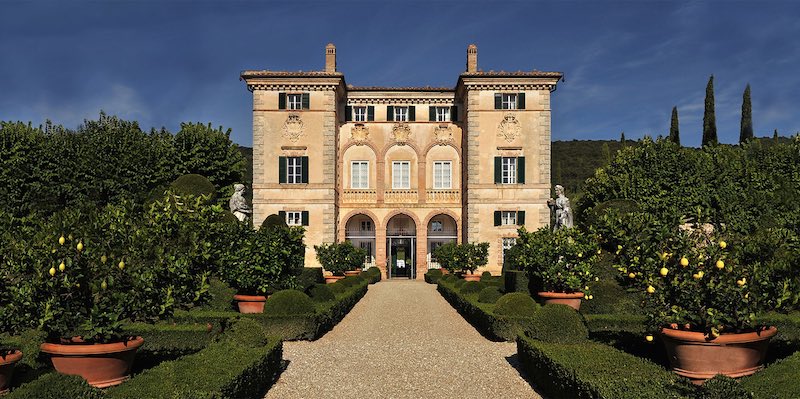 Showcased during the all-too-uncomfortable wedding episode in Succession's 3rd season, Villa Cetinale provides guests anything but uncomfortability. This 17th century villa outside Siena, Italy was originally built in 1680 as a private retreat for Pope Alexander VII and boasts the classical and gorgeous architecture of the Roman Baroque style. With world renowned gardens skirting the property that are recognized as the most beautiful in all of Italy, this 13-bedroom 12-bathroom estate is a historical piece of residential magnificence nestled in the picturesque Tuscan landscape. Available to rent for $31.5k per week, Villa Cetinale offers more than just beauty, with a cinema room, 2 full-sized kitchens, and numerous outdoor terraces for its potential 27 guests.
Villa la Cassinella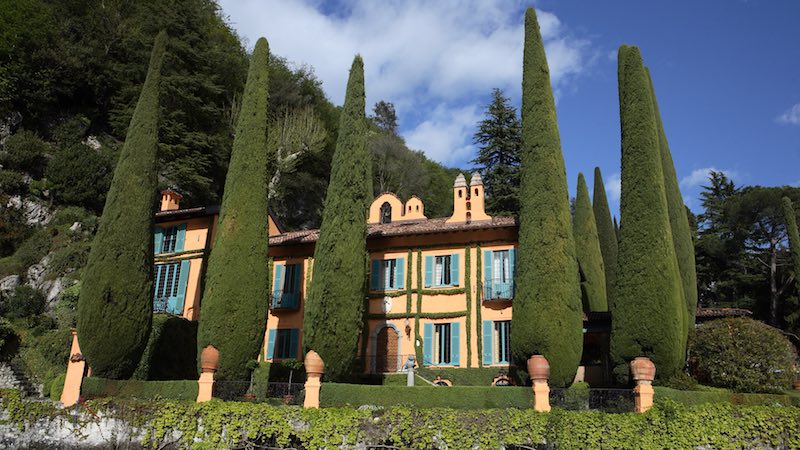 Also featured in Succession's 3rd season, Villa la Cassinella is perhaps the most gorgeous piece of property featured in the entire show, which is fitting considering it is also one of the most coveted rental properties anywhere in the world. Available for an exorbitant $100k per week, this secluded private island on the western shore of Italy's Lake Como is accessible only by boat and serves as the ideal getaway for the world's most affluent travelers. Spacious and perfectly manicured gardens give way to an expansive 9-bedroom, 10-bathroom estate that comfortably sleeps up to 17 guests. Portrayed as the lakeside getaway for Succession's tech-genius billionaire Lukas Mattson (played maniacally and handsomely well by True Blood's Alexander Skarsgård), this estate offers guests a pool house, cinema, gym, tennis court and heated lake-side infinity pool. While the lake proximity allows guests recreational activities such as kayaking, water skiing, and windsurfing, Villa la Cassinella's stunning master quarters are the true crown jewel of the property. Consisting of every amenity and creature comfort imaginable, pristine bedroom and balcony views of the surrounding lake and mountains make a stay here truly a remarkable experience. Add in a staff of 10 hospitality professionals including maids, butlers, a masseuse, and private chef, and renters of Villa la Cassinella are guaranteed the most relaxing and luxurious experience in all the Mediterranean.
Succession's 4th season was confirmed by HBO this past October, so viewers can expect more from the Roy family sometime around early 2023. Until then, we recommend visiting the links above for more images of these stunning luxury properties.