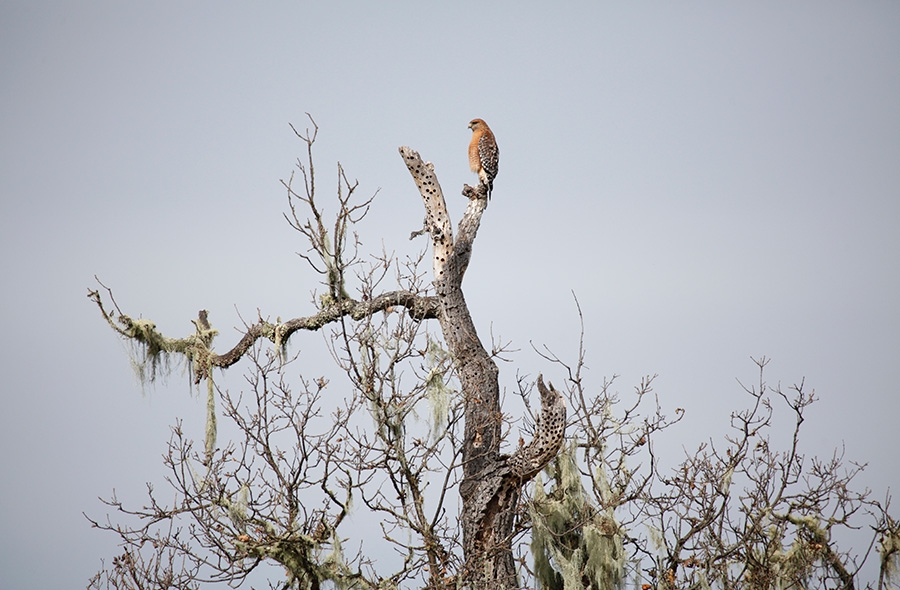 Santa Lucia Preserve's laid-back community of 300 homes set on 20,000 acres of vast, protected California landscape gives you the space to leave the rest of the world behind and reconnect with nature, your friends and family – and yourself.
Imagine driving into a postcard-perfect landscape reminiscent of Old California. Within the first few minutes of passing through the gates of the West Coast property named Santa Lucia Preserve, you'll be immersed in sweeping views of oak-studded rolling hills that meet gently waving grasslands filled with California poppies. Redwood-crested mountains tower in the distance offering grand vistas of the Big Sur and Carmel coastlines. Founded with a conservation ethic, The Preserve lies at the heart of one of the world's great 'biodiversity hotspots'–numerous rare and amazing plants and animals grace this land. Over 90% of our 20,000 acres are permanently protected. While immersing themselves in the wild beauty of it all, members and residents of The Preserve are actively engaged in its preservation. Our varied events reflect a spirit of inclusiveness and community by celebrating the outdoors, holiday traditions and any opportunity to make happy memories.
On any given day you can take off on one of our 100-miles of trails where you can bike, hike or ride horseback to your heart's content. One of these jaunts may lead you to a redwood glen filled with centuries-old giants and "fairy circles." You could also discover the cabin where, over a century ago, Robert Louis Stevenson was nursed back to health after a terrible illness. Or you could take a challenging trek over the hills to the Pacific Ocean.
You might decide to play a round at our top-100, Fazio-designed golf course. Carved out of a magnificent natural setting this 350-acre challenge lets you experience how the game was meant to be played. You'll find yourself marveling at the serenity while your skills are challenged at every turn.
Perhaps your family will want to spend the day stand-up paddle-boarding or fishing from the dock on Moore's Lake. You'll know your day is complete when you're all savoring S'mores on the shore around the evening's campfire. You can continue your family traditions celebrating Thanksgiving by running in our annual Turkey Trot, or joining in our epic Easter egg hunt.
Are you an equestrian? Then spend some time at one of our riding clinics, or learn to sort cattle with a renowned expert. Stick around and enjoy the festivities with your fellow riders at our weekly barn social or family movie nights. If you're a competitor, you and the kids can vie for the prestigious "Fandango" belt buckle every August in barrel riding, cattle sorting and many other events.
Or if fitness is your thing, you can spend time at our fitness center where you can choose lap pools, tennis, cardio and strength-training machines, as well as numerous classes to help keep you in shape. Kids of all ages can play bocce ball, hang out at the pool or take a thrill ride down our water slide!
At day's end, perhaps you'll choose to treat yourself to a gourmet dinner at the Hacienda – the heart of the dining and social scene at Santa Lucia Preserve. Dine in the Great Room or treat yourself to an "al fresco" experience on our patio next to a cozy fire in the Carmel-stone fireplace. Built by a Great-Gatsby-like character, Roger Gordon Moore, the Hacienda was the scene for the rich and famous during the Roaring Twenties. Nowadays, it's the gathering place for several of our annual events including Concours & Cocktails and many family-oriented holiday festivities.
What makes Santa Lucia Preserve rare and special is deeply personal to all those who have the good fortune to visit or live here. Our inviting, laid-back, west coast real estate community of 300 homes and families offers a unique balance between the perfect place to get away and the ideal spot to get together. The emphasis on the land and our conservation ethic brings with it an accepting culture and values that inspire everyone to take time out to disconnect day-to-day and reconnect with nature, simple living and a true sense of community.