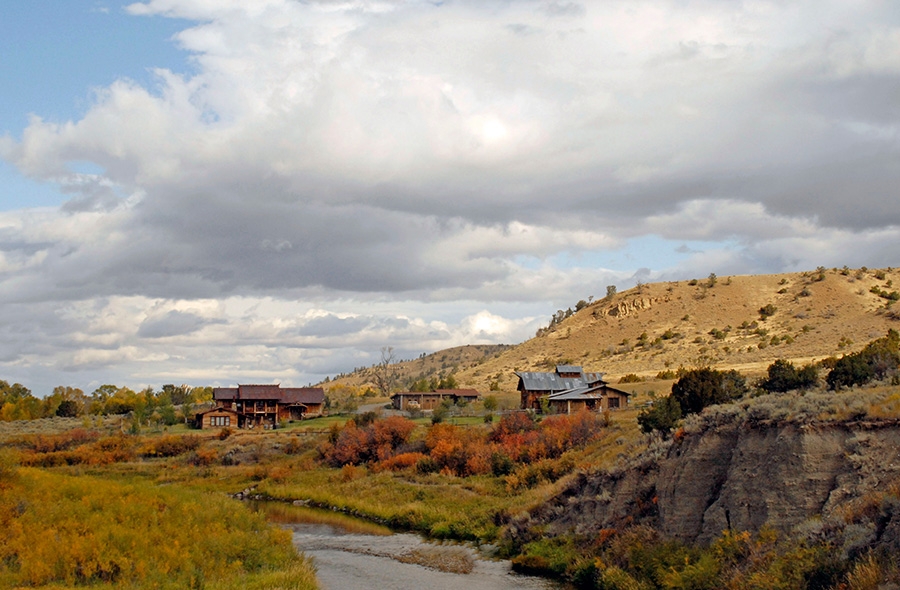 The Shields River Reserve is a premiere lifestyle property with its harmonious blend of nature and exquisite amenities.
Comprised of 322 +/- acres where adjoining parcels have been stitched together to prevent development along this valuable recreational corridor, the Shields River Reserve is carefully blended into the natural landscape.
Anchoring this special property are the vistas of the Absaroka Mountains to the south, the Bridgers and Bangtails to the west, and the Crazy Mountains to the east. Lush pasture, native grassland, a beautiful bluff with rock outcroppings, and natural springs complete the topography.
The property has approximately a mile of the pristine trout waters of the Shield's River and a varied terrain with a park-like setting that supports an abundance of wildlife. Here you will enjoy a wonderful outdoor life with plentiful wildlife, beauty, tranquility, privacy, fly-fishing, hiking, equestrian activities and expansive mountain views.
Consistent with the architectural history of the Shield's Valley the main home and spacious guesthouse were each designed by celebrated architect Larry Pearson, and built with meticulous craftsmanship by the revered builder Yellowstone Traditions. The owners have held true to their vision of living within their limits on the land by creating a "true sense of place" without asserting a massive presence over it.
The Shields River Reserve is located in the Shields Valley just one mile north of the rural ranching community of Clyde Park where farms that date back to the late 1800's are scattered amongst the expansive landscape.
Twenty miles to the south of this 2 bedroom, 2 bathroom, premiere lifestyle property is the vibrant town of Livingston. A perfect place where you can unwind and enjoy all Montana has to offer in a very special peaceful setting.