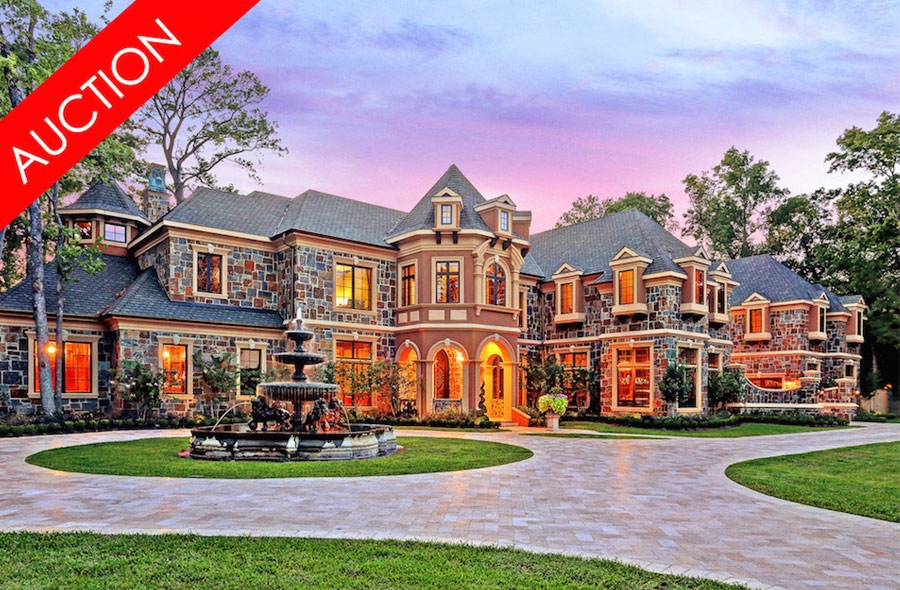 Old-world charm and modern-day luxury are perfectly married at Sleepy Oaks Chateau, a European-inspired stately grand manor located in the city of Hunters Creek Village, one of the five Memorial Villages just outside of Houston, Texas.
The home may have been built in 2014, but its charm is centuries old. Nestled on 1.1 acres of park-like grounds, on one of the very few "flag-shaped" lots in Hunters Creek, this 12,000+ square-foot residence includes all of the fine details one would expect in such a luxurious setting.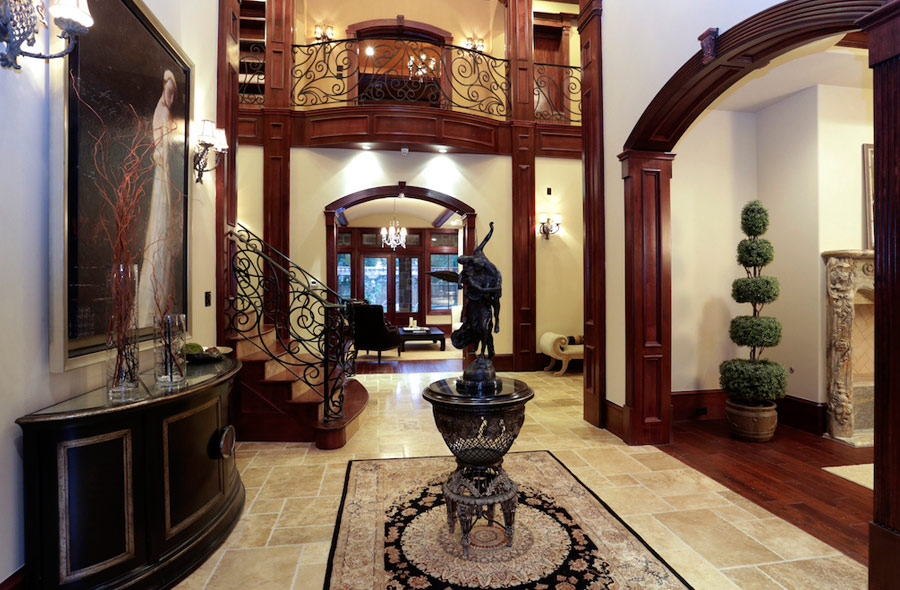 Perfect for entertaining, Sleepy Oaks Chateau provides ample leisure area for guests, both indoors and out. An impeccable estate to enjoy the ultimate sophisticated lifestyle.  Selling at Absolute Auction – June 25th. Visit Supreme-Auctions.com for complete details or call 866-929-2243.
Disclaimer: All information deemed reliable but not guaranteed and should be independently verified. The property is listed for sale by Martha Adger (Lic: 220165) of Martha Turner Sotheby's International Realty (Lic: 307280), 50 Briar Hollow Lane, Suite 700W, Houston, TX 77027. Sotheby's International Realty and the Sotheby's International Realty logo are registered (or unregistered) service marks used with permission. Operated by Sotheby's International Realty, Inc. © MMXIII Sotheby's International Realty, Inc. All Rights Reserved. An Equal Opportunity Company. Equal Housing Company.Supreme Auctions, LLC is the provider of auction marketing services. Auctioneer is Maverick Commins (TX Lic: 16744). Neither Supreme Auctions, LLC, its agents, auctioneer, affiliates, Broker of Record or Seller warrant or guaranty the accuracy of any information and shall have no liability for errors or omissions or typographical errors, inaccuracies or misprints under any circumstances for this property listing or advertising, promotional materials or publicity statements and shall be held totally harmless. Brokers are fully protected and encouraged to participate.