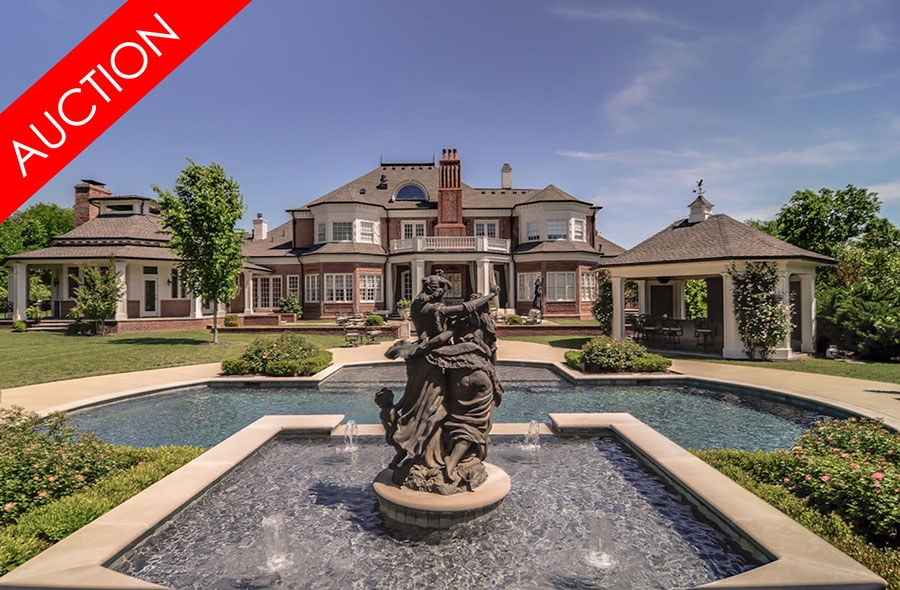 A refined estate awaits in Forest Hills, elegant enough for the most discerning of tastes: Hillsboro Court. This spacious masterpiece is perfectly positioned on three acres with manicured lawns and situated against a backdrop of natural woodland, making it the perfect retreat!
When you pass through wrought-iron gates and up the gently sloping, extended driveway surrounded by lush greenery, you realize this property is like no other. The outside living at Hillsboro Court is nearly as spectacular as the interior of this masterpiece. Relax among the gorgeously landscaped acreage with boxwoods and evergreens and enjoy the piece and quiet of the rolling hills beyond.
Hillsboro Court provides easy access to everything a bustling metropolis can offer, including world-class shopping, top-notch schools and universities, and national sports teams. As the capital of Tennessee, Nashville is a center of commerce. Known as the "home of country music," "Music City" has become a major music recording and production center. A vibrant college town, Nashville offers a wide variety of entertainment. Naturally, the music scene is a highlight, including the Grand Ole Opry and the annual CMA Music Festival. A number of music-oriented television channels originate here, such as Country Music Television and The Nashville Network. Multiple festivals occur annually, making every week an enjoyable experience.
This is a RARE OPPORTUNITY to purchase a pristine residence and make it your own. Selling at Absolute Auction – June 18th. Visit Supreme-Auctions.com for complete details or call 866-929-2243.
Listed By: Laura W. Baugh (00264753), 615-330-3051. Broker of Record: Worth Properties, LLC (00257893), (615) 250-7880 ''Each Worth Properties Office is Independently Owned and Operated.'' Supreme Auctions Firm #5894 Auctioneer/Broker: Michael Walker (2361)&(275819) 10% Buyer Premium