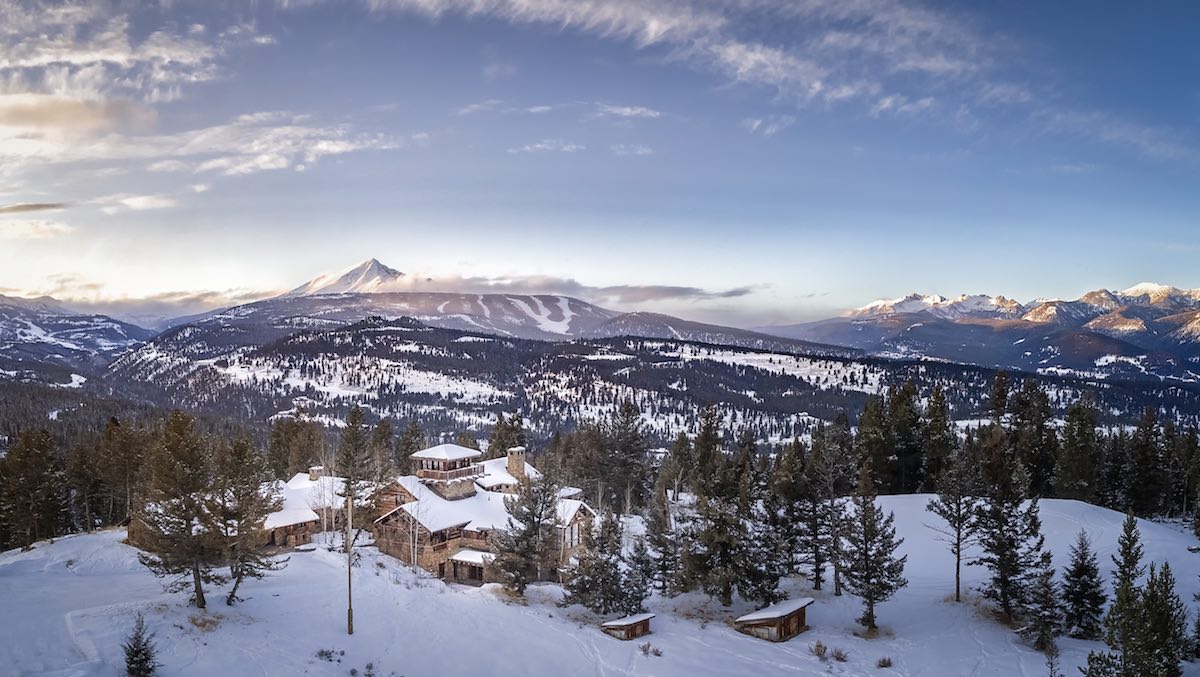 Compelling landscapes, miles of streams and trails, panoramic views of mountains and valleys, abundant wildlife, massive sledding hills, on-property or close-by skiing/snowboarding, countless year-round recreational opportunities, and an elegantly rustic massive lodge to call home? Life doesn't get much better than this. With access to world-class resorts that are home to some of the best ski runs in the country, the following three high-end mountain ranch properties exude extreme luxury in a natural setting.
Elk Island Ranch, CO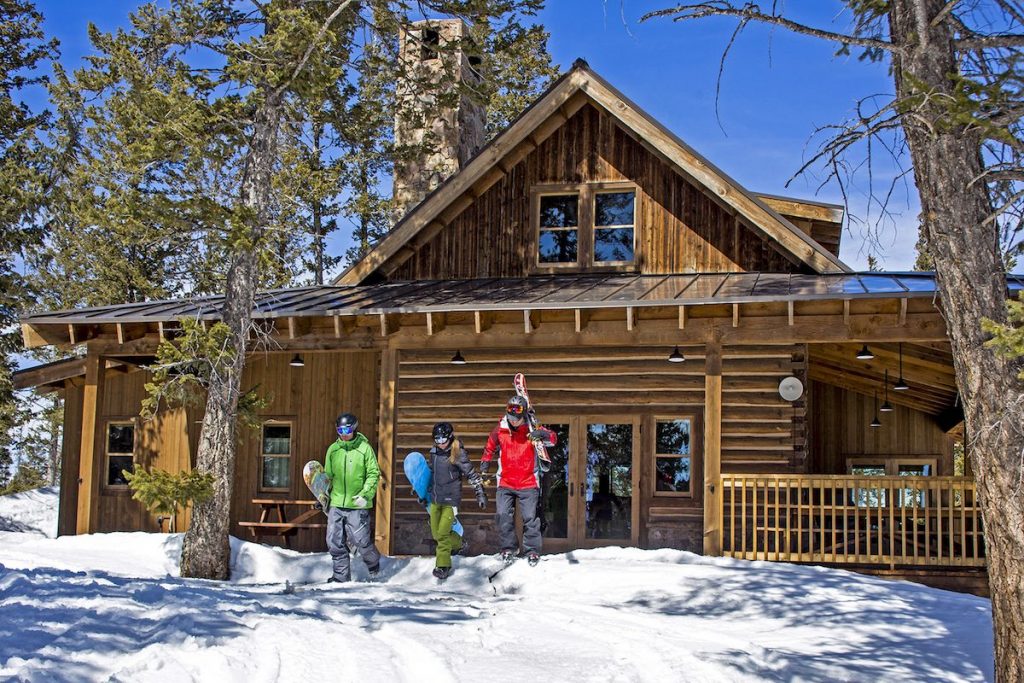 Elk Island Ranch in Kremmling, CO, is a massive sporting ranch that offers a once-in-a-lifetime opportunity to own your own private ski resort set among a diverse mountain landscape. The property is 6,343+ acres of completely private wilderness with ski slopes, a massive sledding hill, abundant wildlife, and a private tailwater stream for trout fishing. The 16,000 SF lodge stays true to the surrounding landscape as natural elements are brought into the entire design. Additional structures on the property include the 10,000 SF Nevada House Saloon for entertaining, an outpost chalet at the top of the ski runs, and a 14,400 SF ranch shop to store toys and equipment.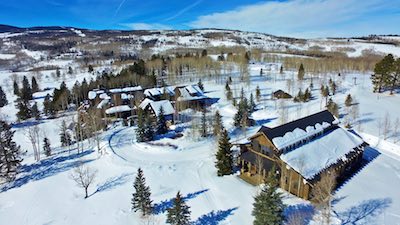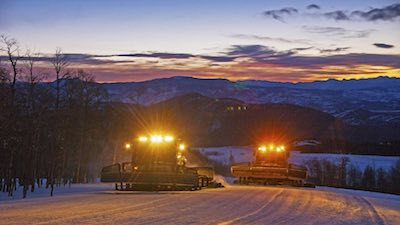 The Elk Island Ranch is located approximately one hour from Steamboat Springs, Winter Park, Breck, Keystone, and Copper Mountain. The $36M listing by Hall and Hall includes furnishings, equipment, vehicles, and gear.
Fly private via Kremmling Mc Elroy Airfield Airport.
Great Point Lodge, MT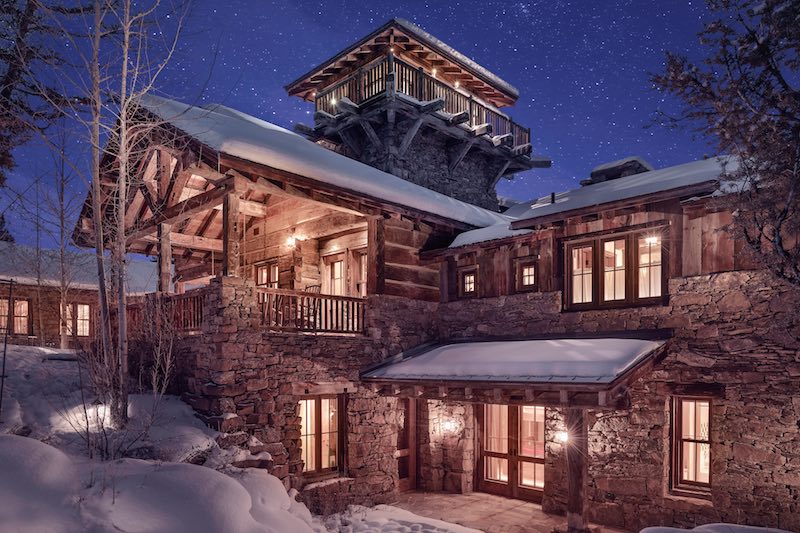 At 800 Great Point Road in Big Sky, MT, a stunning 159-acre property is home to a 16,000 SF mansion nestled among timbered ridges, lush meadows, and inspiring vistas. Montana moss rock stonework on the stunning façade of the Great Point Lodge sets the tone for the entire interior design, which feels organic, peaceful, cozy, and sophisticated all at the same time. The exquisitely designed lodge has eight bedrooms, ten bathrooms, a pizza room, wine cellar, private fishing pond, hot tub, sauna, steam room, look out tower and a snowshoe/snowmobile trail around the property. $25M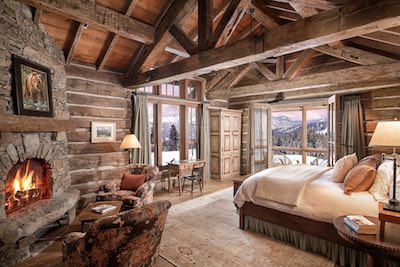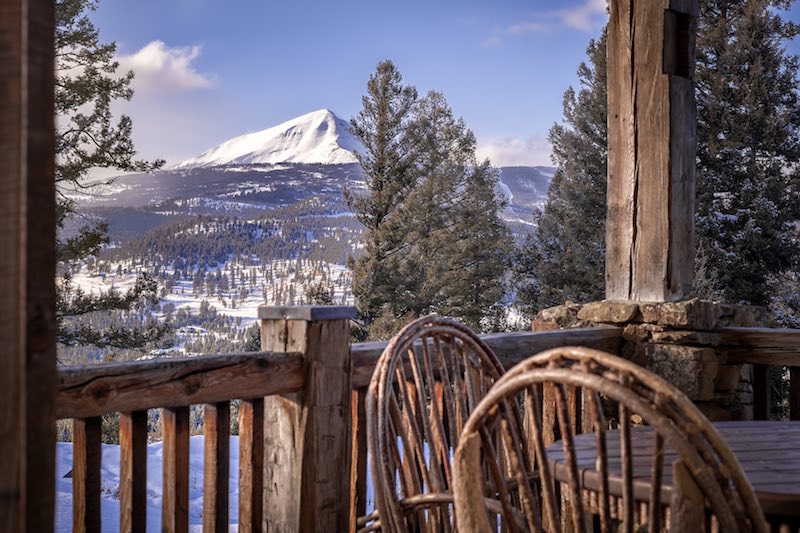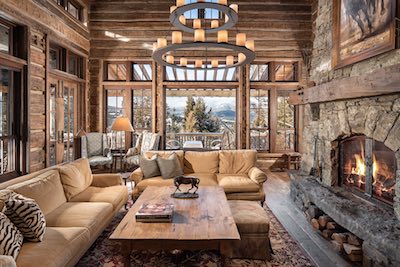 Fly private into the Bozeman Yellowstone Airport.
Alpine Mountain Ranch & Club, CO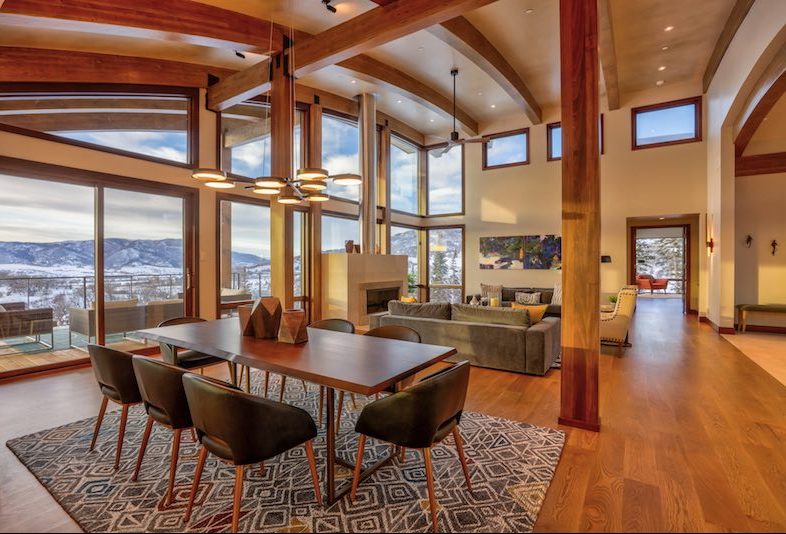 Steamboat Springs, CO, is renowned for its classic western vibe, genuine charm, friendly locals, and that world-famous powder. Alpine Mountain Ranch & Club is only five minutes from downtown Steamboat – just close enough and just far enough away, too. This luxury ranch community encompasses 1,216 acres, with with 63 five-acre homesites starting at $1.5M and homes from $4m. 900 acres of the land has been preserved for wildlife and wide-open spaces to play. The year-round ranch amenities allow for private fly-fishing fishing, hiking, and exploring. There are on-site equestrian facilities, available slope-side services, a concierge service, and the Hermitage – a secluded backcountry retreat.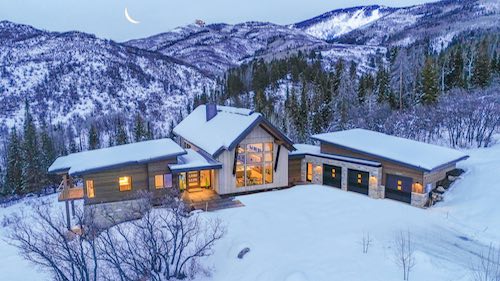 Fly private into Steamboat Springs Airport (SBS, KSBS) which is three miles NW of the town center. Larger planes need to fly into the Hayden-Yampa Valley Regional Airport.