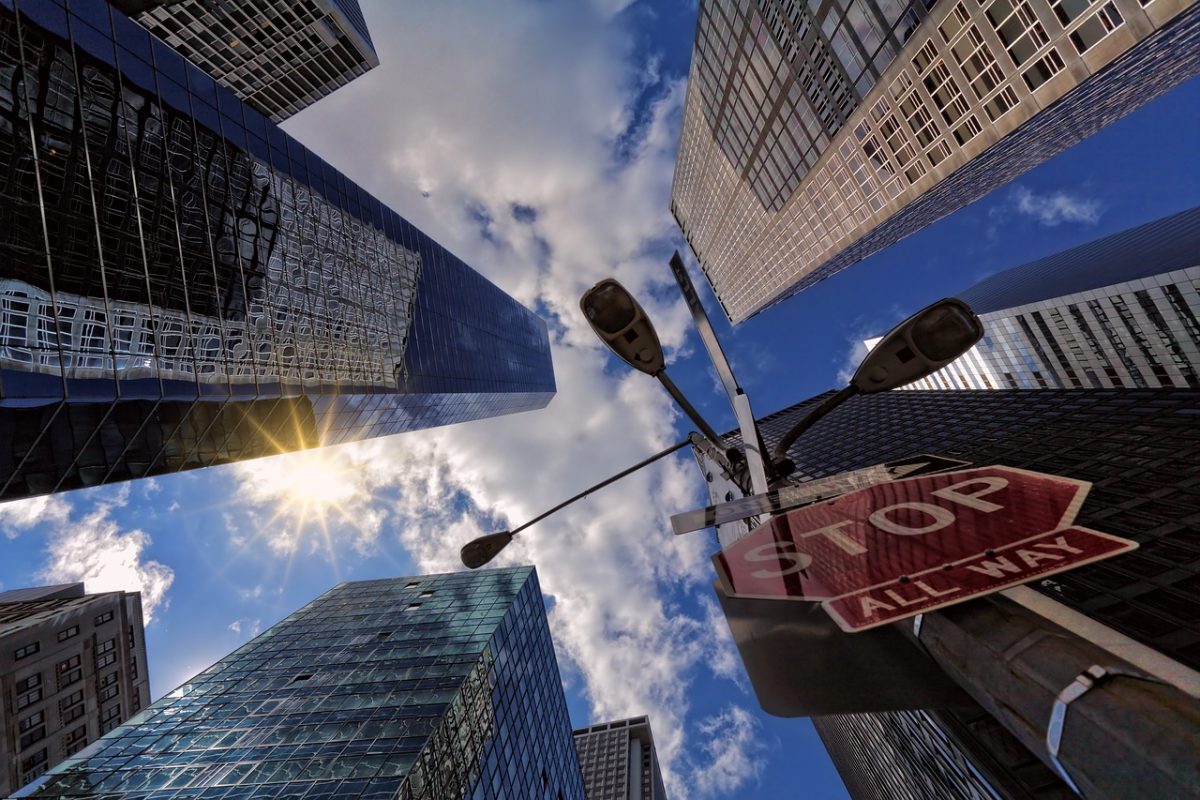 In recent years, elite real estate developers have begun building high-rises with innovative, record-setting designs along and around Manhattan's famous Billionare's Row (57th Street), completely transforming aerial views of the Big Apple. Here are just a few of the exquisite skyscrapers and residential complexes giving New York's iconic skyline its reinvigorated look.
Bjarke Ingels' Courtscraper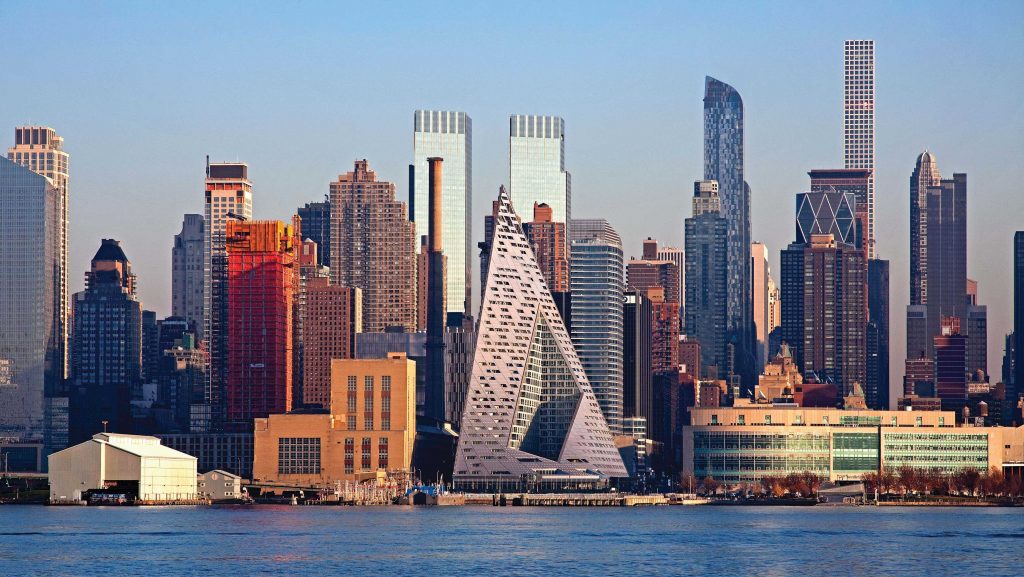 Via 57 West, a tetrahedron-shaped building located on 625 West 57th Street, is home to 709 luxury rental units, as well as fitness centers and communal recreation rooms. Its shimmery geometric exterior was designed by architect Bjarke Ingels, whose award-winning architectural designs have been popping up all over not only New York City but also in his native country Denmark. His buildings have garnered praise for their unconventional shapes, environmentally-conscious construction, and eye-catching aesthetics. If you'd like to live here, you'd better be quick on your feet. Rent here ranges from $2900 to $16,500, and it is a popular apartment complex for the well-to-do Manhattanite.
One57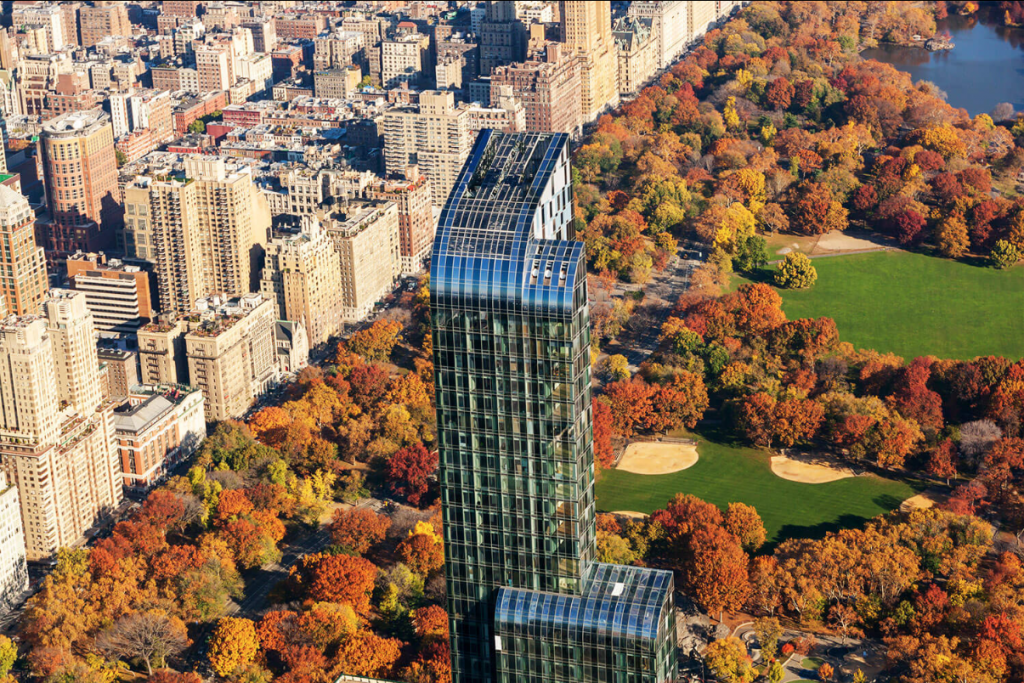 Up until 2012, this curve-topped 1005-foot tall building held the honor of being the tallest residential building in New York City. Ultra luxurious condos populate this reflective, slope-roofed residence, which overlooks a large swathe of Central Park and Midtown Manhattan. Visitors to New York in search of a top-notch retreat will also be happy to know that the Park Hyatt Hotel finds its home here. The amenities that One57 offers residents and guests alike are sublime—a classy swimming pool, a regal spa, a cozy library, and spacious conference and screening rooms. This place is the perfect sanctuary for those in search of a luxurious and authentic getaway experience in New York.
252 E 57th Street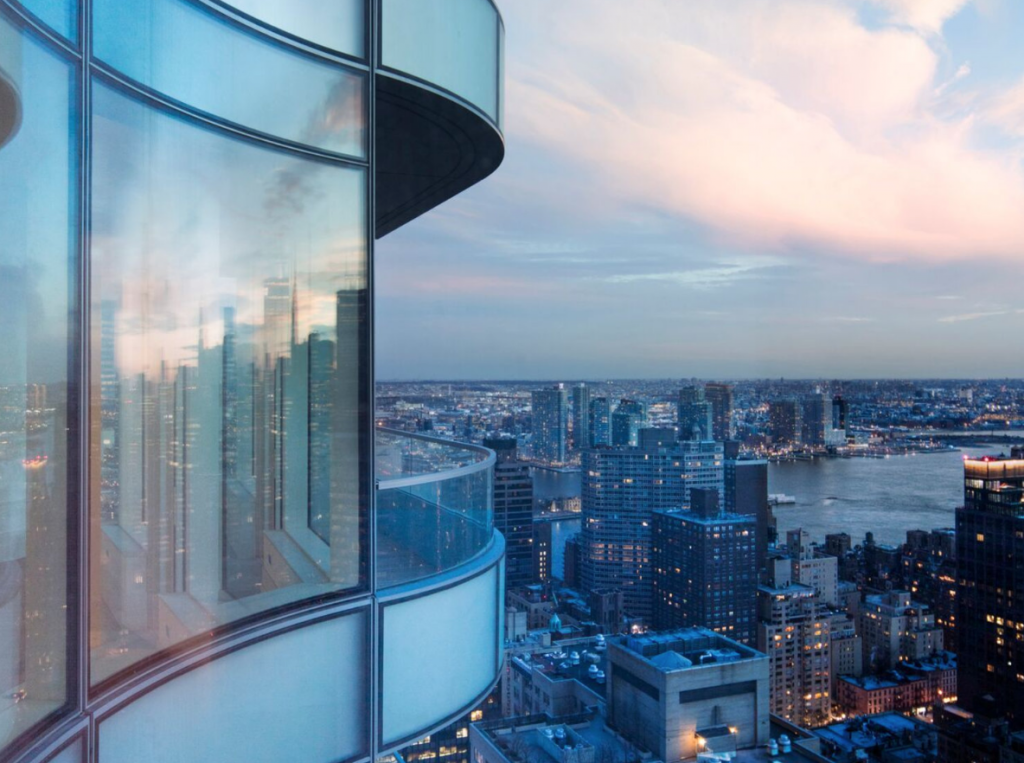 Constructed by Skidmore, Owings & Merrill, and designed by Daniel Romualdez, this massive 65-story building is comprised of stunning curved-glass and geometric features, giving it a sleek, almost prismatic facade. The views of the New York skyline from these residences are breath-taking, reserved only for the most affluent and distinguished clients. Rent prices for apartments here range from $3200-$17,000 a month, while owning a condo can cost upwards of 10 million dollars, a worthwhile investment for a wealthy New Yorker looking for world-class interior design, top-notch concierge service, and proximity to all the high-end attractions of Manhattan.
111 W 57th Street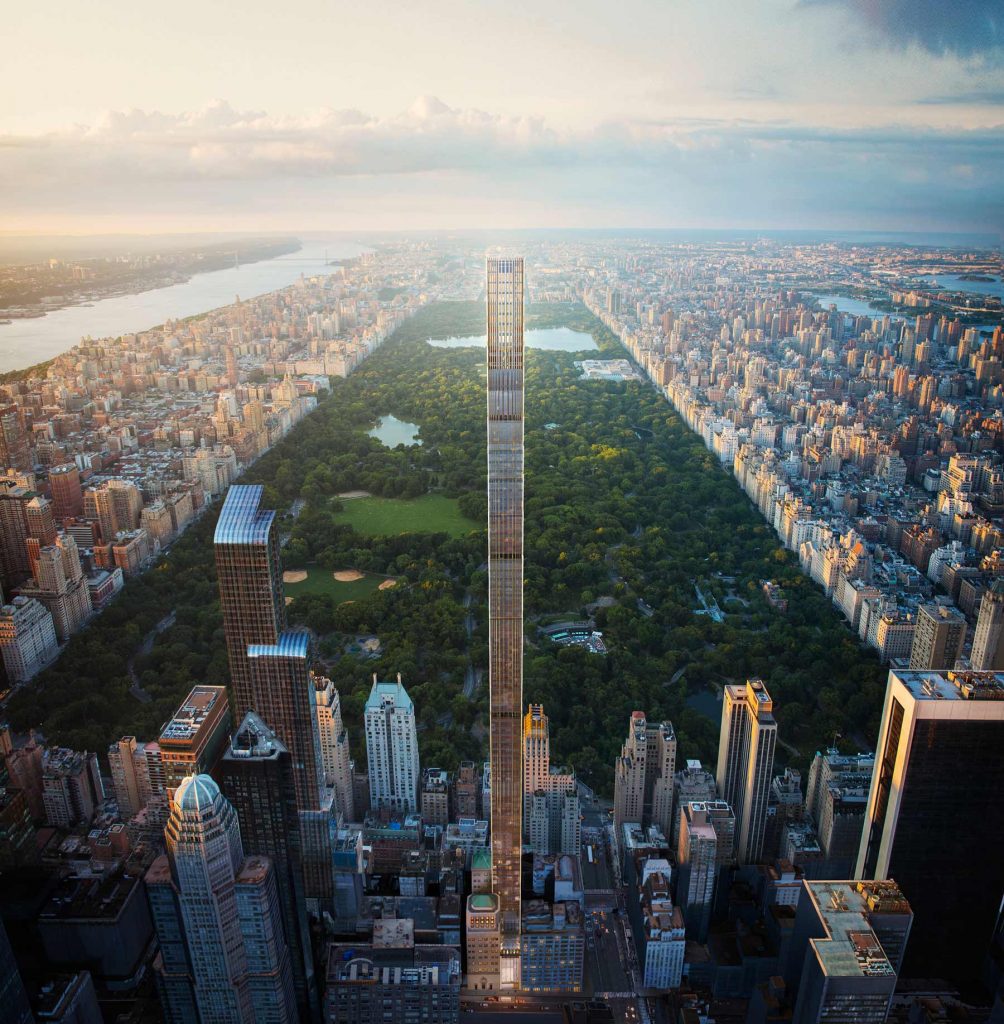 Upon completion, this rectangular structure will hold the unusual title of being the slenderest skyscraper in the world, and at an astonishing 1428 feet tall, it also cleverly merges New York's Golden Age architecture with a distinctly modern aesthetic, paying homage to pre-World War Big Apple. Built upon the historic Steinway Hall, an old concert venue and piano shop, this high-rise's elaborate and earthy exterior consists of intricate terra cotta and bronze accents, coupled with a swirling, sculpturesque facade. The interiors will be crafted by William Sofield, a historicist known for designs that are seamlessly laidback and luxurious. Thus, living or lounging in this building is sure to invoke a unparalleled sense of classic elegance and modern flair.
2 World Trade Center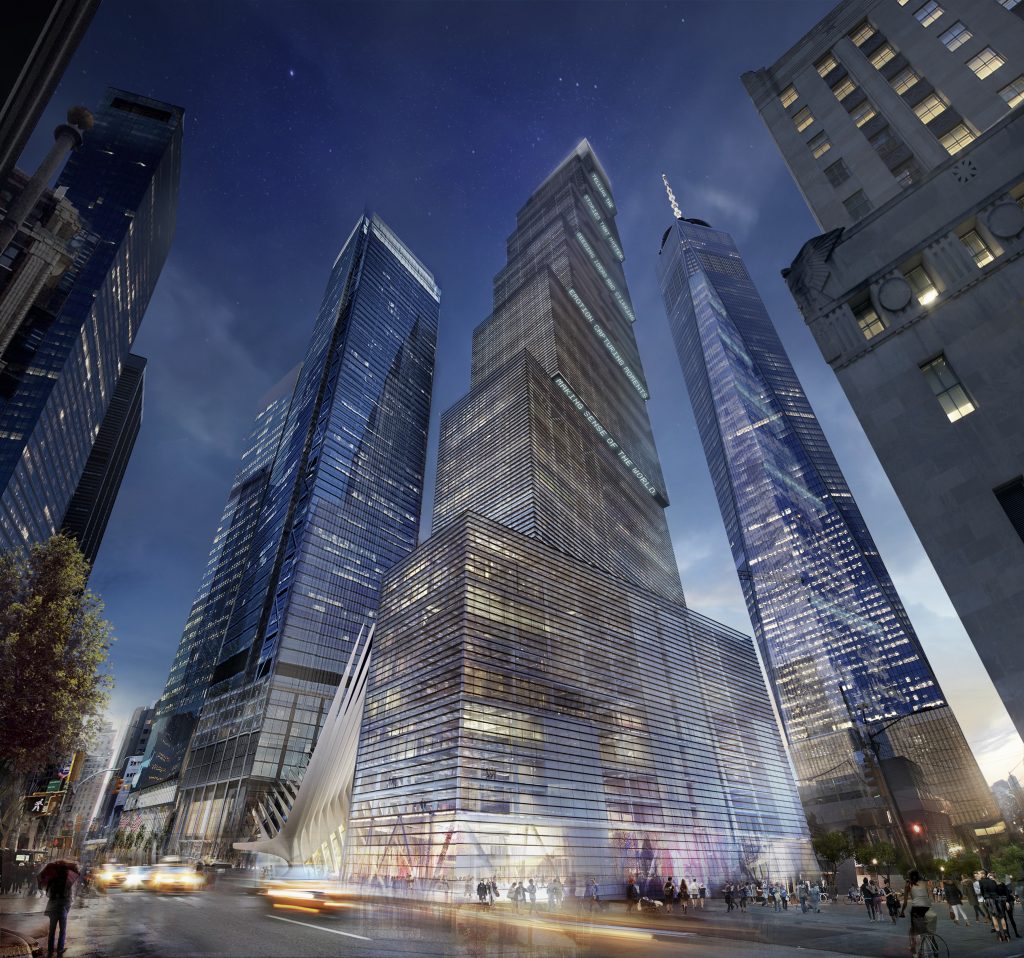 Not on Billionaire's Row but worth mentioning is the final component in the redevelopment of the World Trade Center. Despite being the site of one of the nation's most horrific tragedies, 2 World Trade Center promises to stand as a symbol of America's resilience and resolve. When it gets off the ground, the center will also represent yet another stunning innovative architectural design from the creative mind of Bjarke Ingels, who is collaborating with developer Larry Silverstein to construct this polished and poignant asymmetrical structure. Comprised of ascending rectangular shapes, the project and its execution stalled when media companies 21st Century Fox and New Corp—the principal investors—backed out of their stake in the building. But the project is actively searching for new investors and finding renewed momentum. In addition to its vast office spaces, the building will possess a variety of environmental features, such as in-house gardens—a trademark of Ingels' world-famous style.