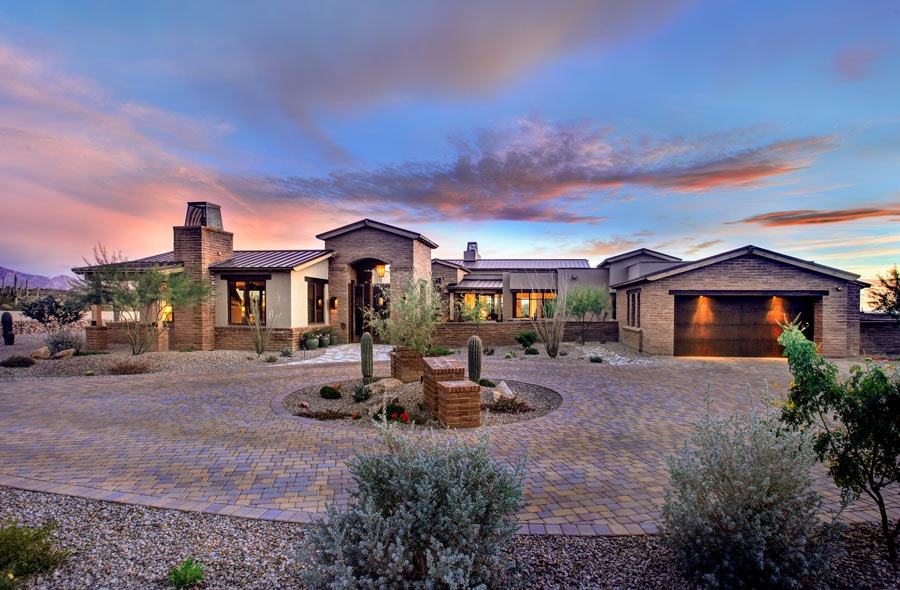 There's just something peaceful and serene and exotically elegant in the name alone: The Residences at The Ritz-Carlton, Dove Mountain. Nestled in the Tortolita Mountain foothills, just north of Tucson, Arizona, this 800-acre sanctuary truly stands out because of its majestic desert beauty.
This is right in the heart of the Sonoran Desert, and natural wonders abound, no matter what time of year you are here. The wildlife that calls this region home is truly fascinating, as you share the grounds with Golden Eagles, Black-Chinned Hummingbirds, Great Horned Owls and Arizona's official bird, the Cactus Wren.
Not to worry if you prefer a more action-oriented urban setting, because the sparkling lights in the valley below indicate you are not far from a city of roughly half-a-million people. The concept for this luxury living community is to make it so inviting that once people discover it and get to be here, they may not want to leave. And because of the residence opportunities, and the ability to design and, of course, own your own custom home, you won't have to.
For golf enthusiasts, there is a 27-hole Jack Nicklaus Signature Golf Course that encircles the property and a world-class resort hotel set in the middle of everything. Other resorts and communities like to claim that they offer something for everyone, but here the promise is met. The Residences at The Ritz-Carlton, Dove Mountain offer estate-sized custom homesites in two neighborhoods. Whether you are looking for a desert getaway or a home away from home you can entertain in year-round, most likely you will find what you are looking for here. The views are endless, and homesite ownership brings along with it the privileges one might expect in a custom home in the heart of world-class golf real estate, including access to The Ritz-Carlton, Dove Mountain, concierge service, and some of the best golf in North America right outside your door. The residences are the largest and most comprehensive Ritz-Carlton properties in the continental U.S.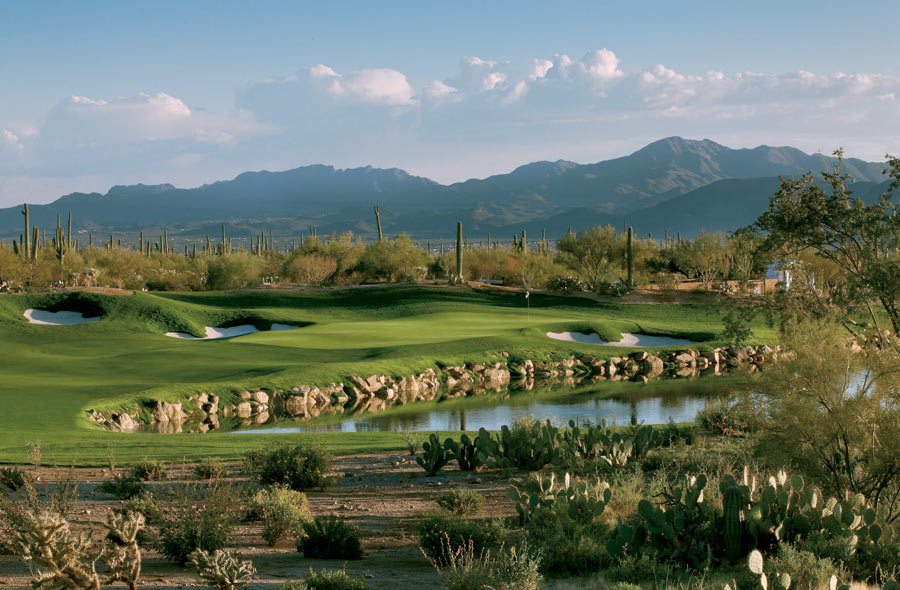 If you've vacationed in the Phoenix/Scottsdale or Tucson area, you will notice a difference in the climate at this location. Because of the elevation in the foothills, you'll experience cooler mornings but just as much sunshine during the day to enjoy outdoor activities like tennis, golf, hiking and horseback riding. If the desire is to just flat out relax and chill out, you'll find ample opportunities to do that, as well. Lounge by the pool, enjoy an open-air spa treatment or just sit on your deck, absorbing the views and the relaxing vibe with a glass of wine. It can be your home away from home, your full-time home, or your go-to vacation destination. As a resident, you'll be able to reap the benefits of world-class service from the award-winning staff of concierges, cooks and housekeepers. The property is under the management of Ritz-Carlton, meaning this can be a sublime sanctuary where you won't have to worry about the hassles of yard work and property maintenance.
Enjoying a custom vacation home involves much more than avoiding yard work though, and at The Ritz-Carlton, Dove Mountain, home ownership comes with the added perks of being able to dine at CORE Kitchen & Wine Bar and utilize the world-class spa. Located above the resort, CORE serves True American cuisine, which features traditional American favorite dishes presented in a flavorful Sonoran Desert context. Chef Daniel Schmidt worked at Ritz-Carlton properties in China and Germany before bringing his talent and flair to Arizona, and is known for his signature dishes combining international cuisine and modern European cooking, with selections ranging from fresh seafood to delicate Asian specialties. Wine connoisseurs will enjoy visiting CORE for the 2,800-bottle wine selection alone. The Spa at Dove Mountain is one of the most renowned spas in the world, recently being ranked third in the USA and the top spa in Arizona, and it has racked up numerous awards from Travelers Choice, TripAdvisor and other renowned travel ranking services.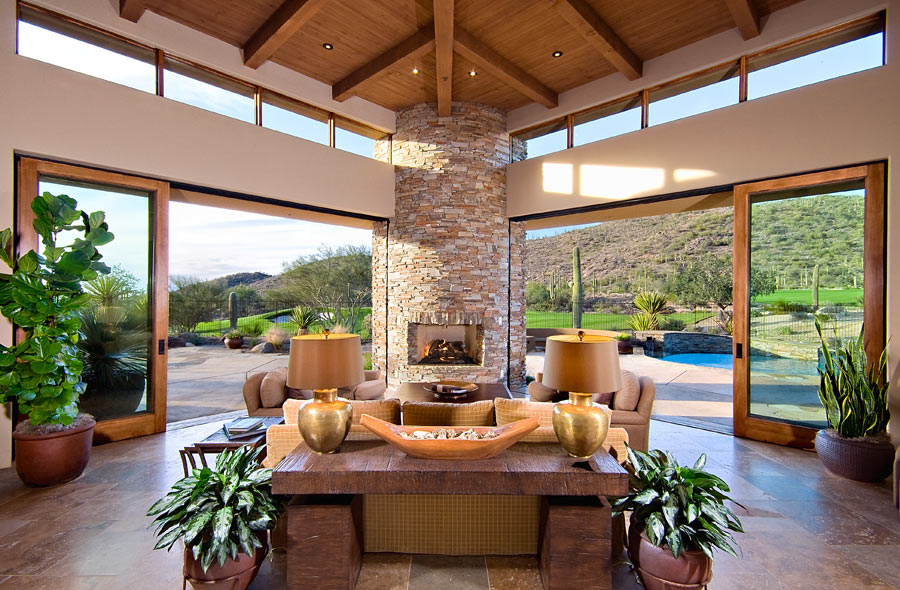 Astute Jetset readers and partakers of the jetset lifestyle can choose from eight customizable floor plans ranging from 1,668 to over 5,400 square feet or an estate-sized custom homesite spanning from one to seven acres on which to build their custom home. The homesites offer some of the most jaw-dropping views, with panoramas of box canyons by day and the lights of Tucson glowing at night. The Ritz-Carlton, Dove Mountain also showcases sweeping views of the Jack Nicklaus Signature course, and Jack personally designed the track to give avid golfers an accurate experience of the natural splendor. That's a fancy way of saying his course is set among towering Saguaro cactus, and the untamed beauty of the Tortolita Mountains that surround the community's 20 estates.
If you have been considering a vacation home and are desiring optimal customized opportunities in a mecca of high-end luxury living, yet are also intrigued with the asset creation opportunities and luxury amenities of being on property of a world-class resort, The Residences at The Ritz-Carlton, Dove Mountain are most certainly worth checking out.