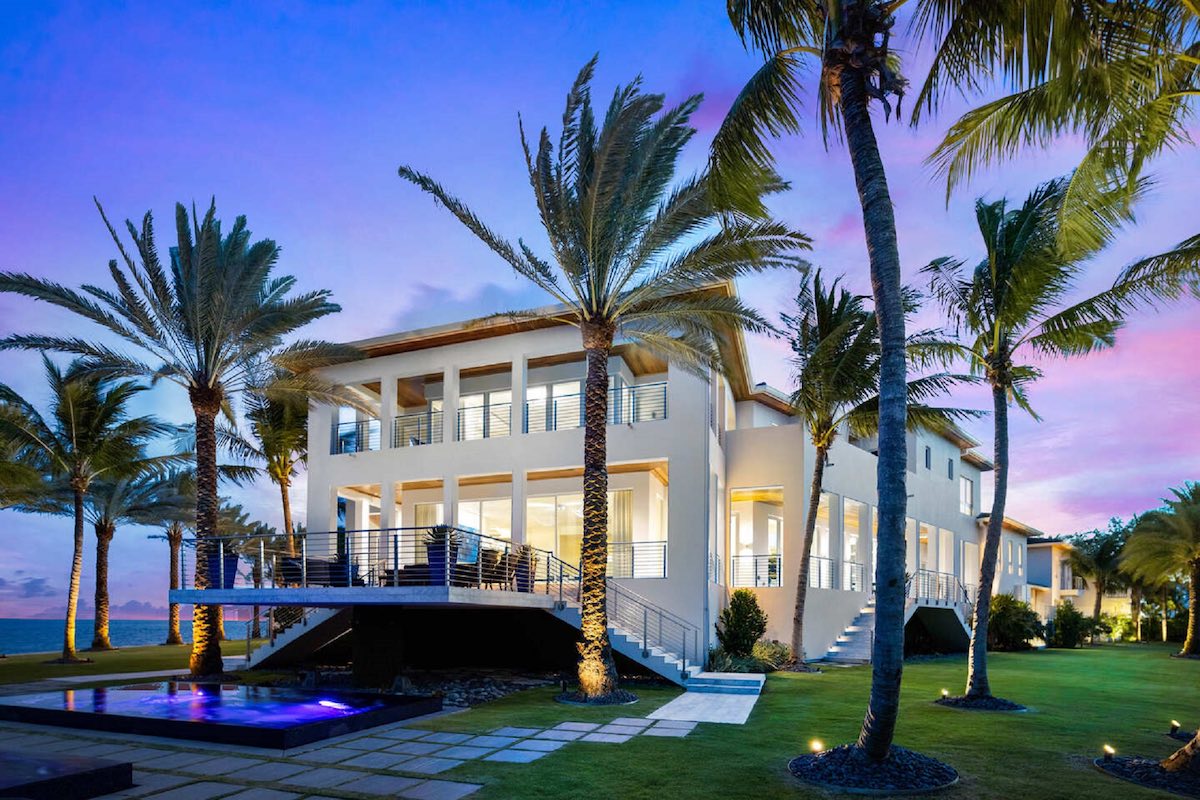 With an unpredictable but continually soaring housing market, we are seeing people relocate throughout the United States at an inordinate rate. While residents of states like New York and California are flocking elsewhere in record numbers, other states are watching their populations explode with new arrivals. One such state is Florida, which between April 2020 and April 2021 saw approximately 329,717 new residents begin to call the Sunshine State home. With this aggressive influx of home buyers, prices in most of Florida's suburban neighborhoods have been steadily skyrocketing. For those homebuyers who are counted among the world's wealthiest, affluent areas of Miami offer some of the most breathtaking buying opportunities anywhere in the country.
8 Star Island, Available for $80M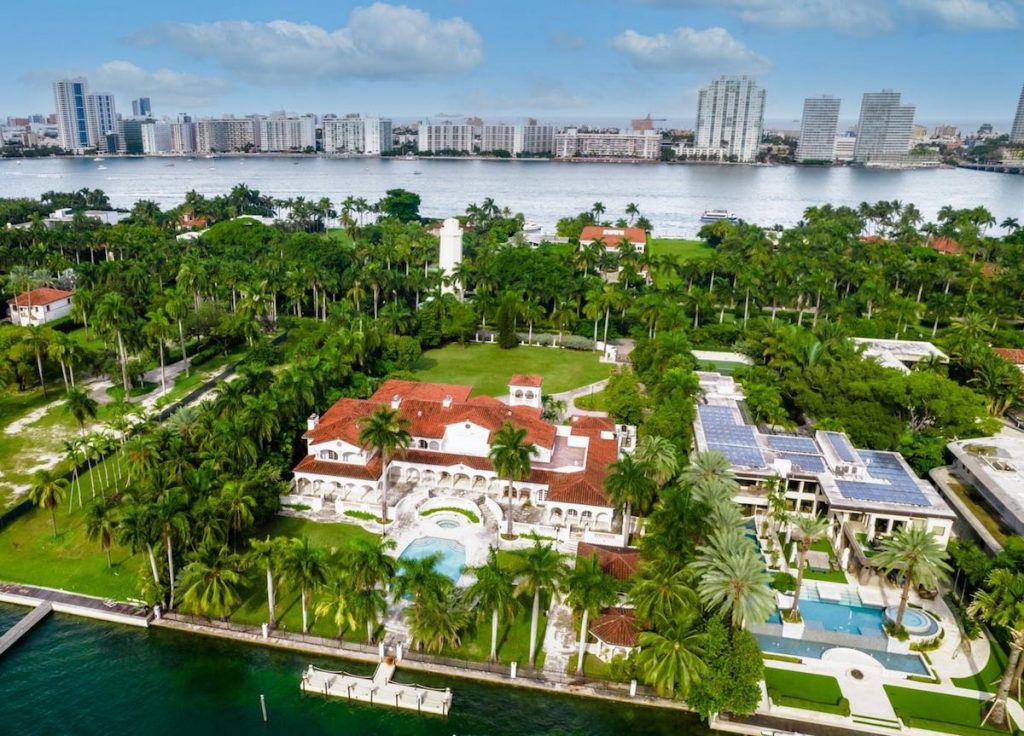 Miami's priciest and most impressive home is the crown jewel of Star Island — an ultra-exclusive private island located in Miami Beach's most coveted cay. Star Island is so exclusive, in fact, that homes in this guarded community are denoted simply by a single digit. In this case, 8 Star Island is located on 2 acres of pristine beachfront property. The home itself contains 9 bedrooms and 11 bathrooms and spans an impressive 20,000 square feet. Luxury amenities inside the home include an elevator, secluded master bedroom, private dining room, and spacious wet bar ideal for entertaining.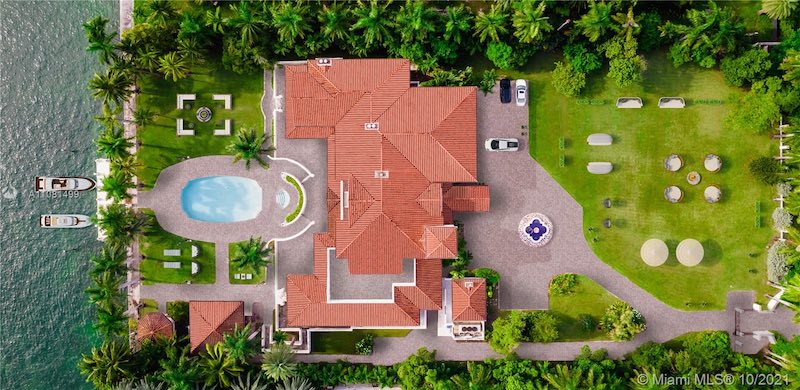 Outside the home offers a swimming pool and plenty of sitting areas with gorgeous, uninterrupted views of the entire Miami skyline. Perhaps the property's most coveted and impressive feature is its massive and imposing private dock. Providing enough space for numerous luxury watercrafts, including a sizable private yacht, this provides residents of 8 Star Island access to Miami's beautiful ocean and beaches at a moment's notice.
41 Arvida Parkway, Available for $54.9M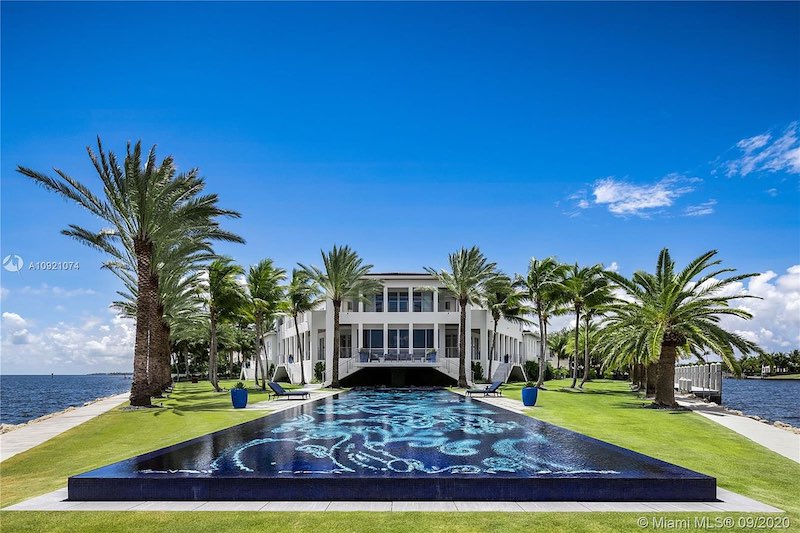 Located in the renowned Gables Estates community, 41 Arvida Parkway is Miami's second most expensive home available for purchase. Containing 8 bedrooms and 11 bathrooms, this 18,963 square foot mansion boasts an interior of pristine white surfaces and beautiful rich woods. Wrapped in floor to ceiling glass windows, the home's two stories are connected by a stunning floating staircase.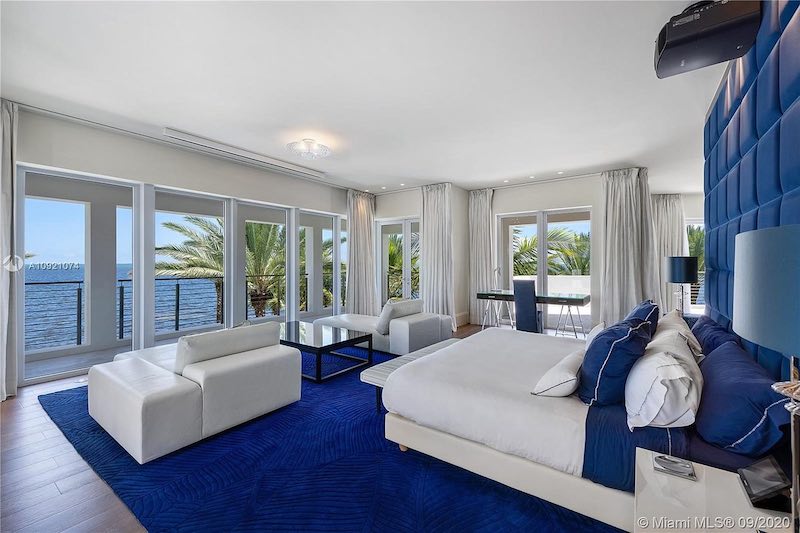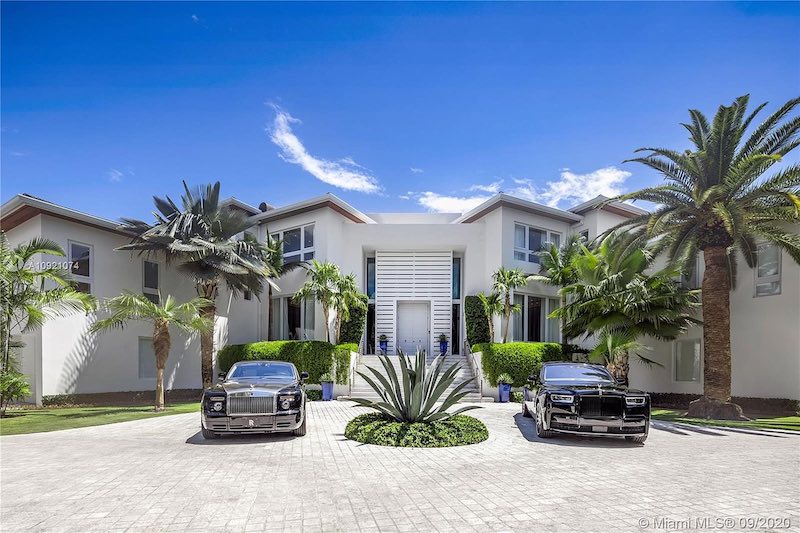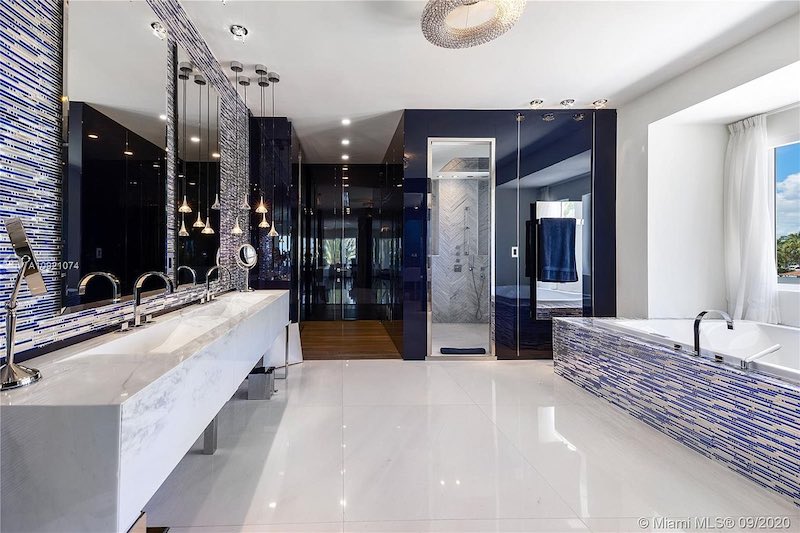 Outside, the home sports a one-of-a-kind mosaic infinity pool that seems to blend into the sea, as well as an impressive 5 car garage. Like 8 Star Island, 41 Arvida Parkway also includes a spacious private dock — in this case, 140 feet of dockage along the home's 574 feet of private and pristine water frontage.
255 Ocean Boulevard, Available for $54.5M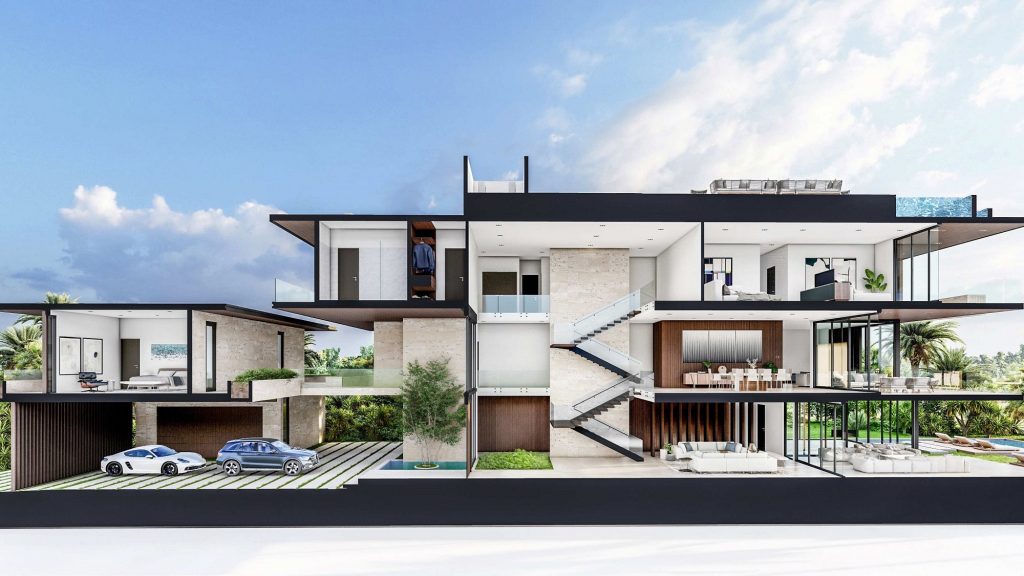 Though not yet completed, this home is currently under construction in Miami's lovely Golden Beach neighborhood. This 9-bedroom, 12.5-bathroom mansion will end up as an ultra-high-end 18,500 square foot masterpiece. Coming in at three total stories, the home will sport a beautiful rooftop deck that will allow residents to enjoy stunning 360-degree views from the comfort of their state-of-the-art rooftop hot tub.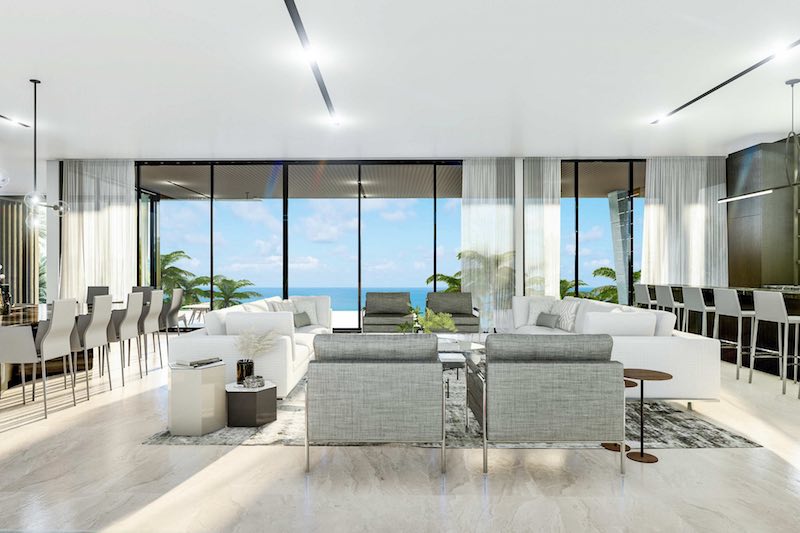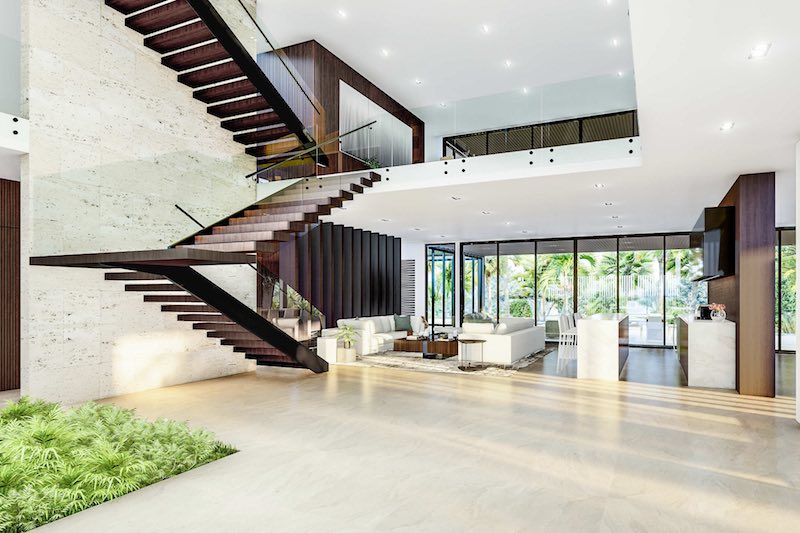 Other amenities will include a lap pool, summer kitchen, outdoor gazebo, and 2-bedroom guesthouse. With over 100 feet of private oceanfront, 255 Ocean Blvd. is sure to be a marvel of modern construction and luxury living.