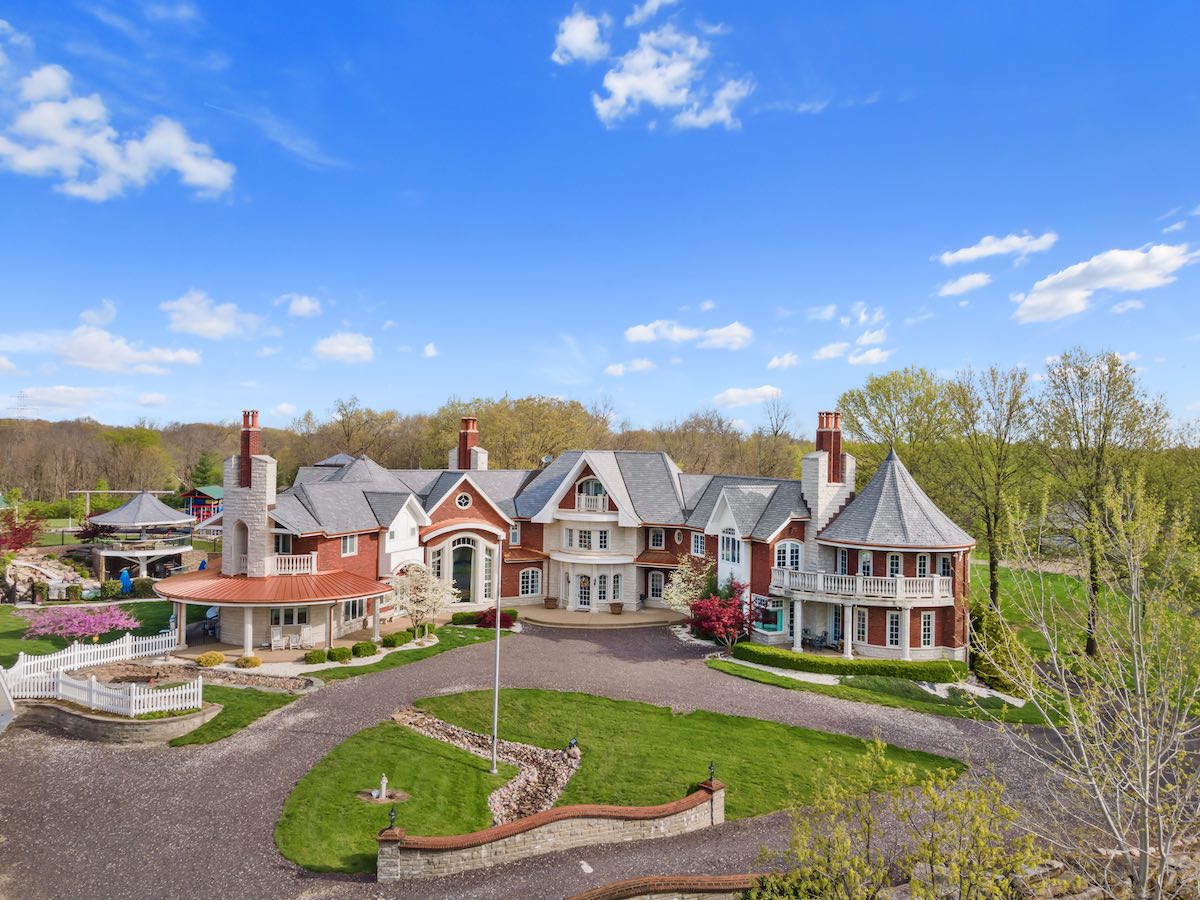 St. Louis is known for giving residents and visitors a glimpse of Midwest Americana as it's the first town to introduce ice cream cones, erect the 7-Up empire, and host the 1904 World's Fair. Today, the city has combined this old-fashioned sensibility and cultural venues with a modern twist, alive with a vibrant downtown, a notable restaurant scene, a sports-centric entertainment district, upscale hotels, music venues, and an overall playful vibe.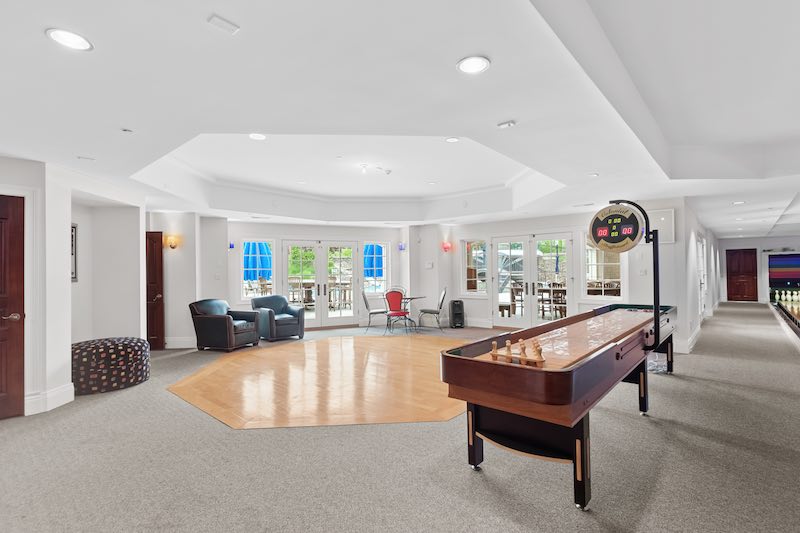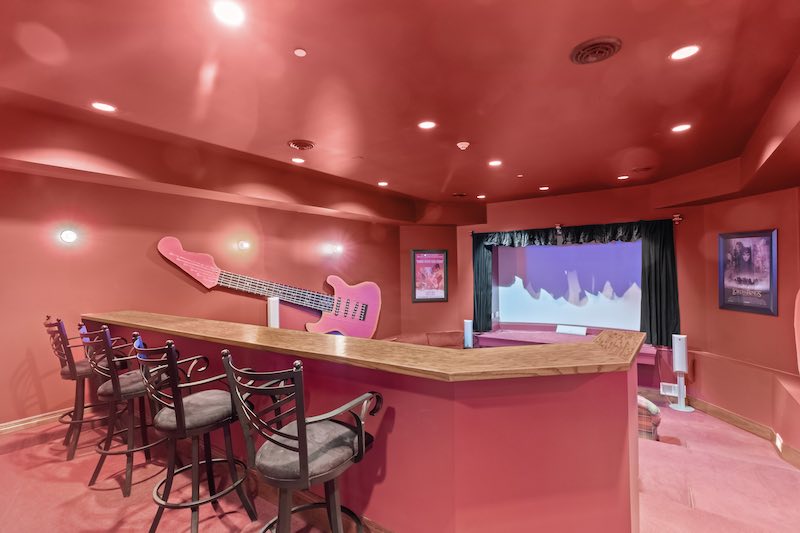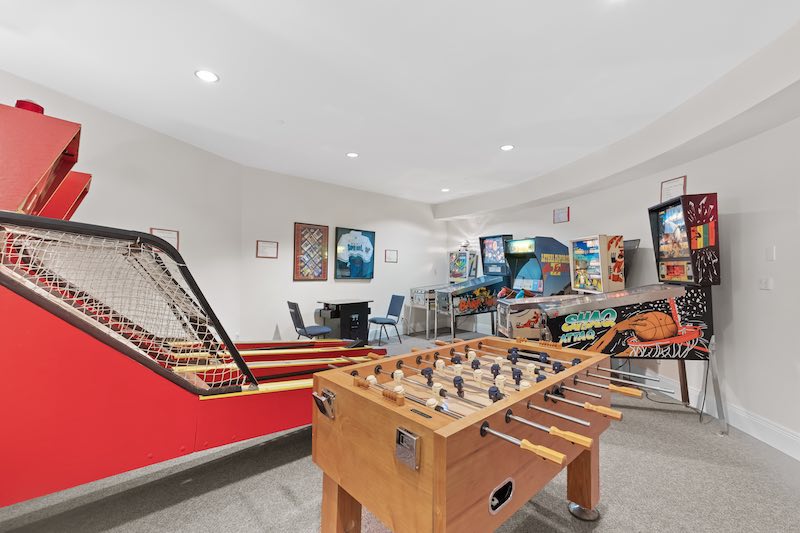 It's not surprising that what's been deemed "America's Most Entertaining Mansion" stands tall just outside the city limits and has recently been put on the market. The 15,638-square-foot home that sits on 20 acres of lush land that offers legendary amusement park-style luxuries is located in Wentzville, MO, a vibrant suburb of St. Louis.
Outdoor Recreation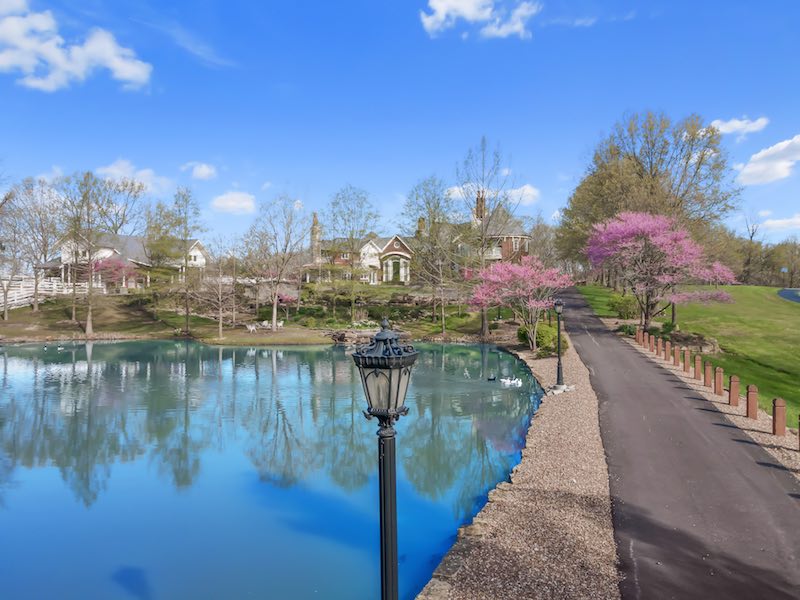 The $20M mansion was built in 2001, and its grounds are host to an array of outdoor amenities fit for anyone looking to have a little (or a lot) of year-round fun. The estate features an on-property lake, equestrian facilities that include horse stables, a riding ring, paddocks, and up to 130 acres of land to ride horses, not to mention miles of white equestrian fencing. A large barn is home to a well-equipped gym in the hayloft.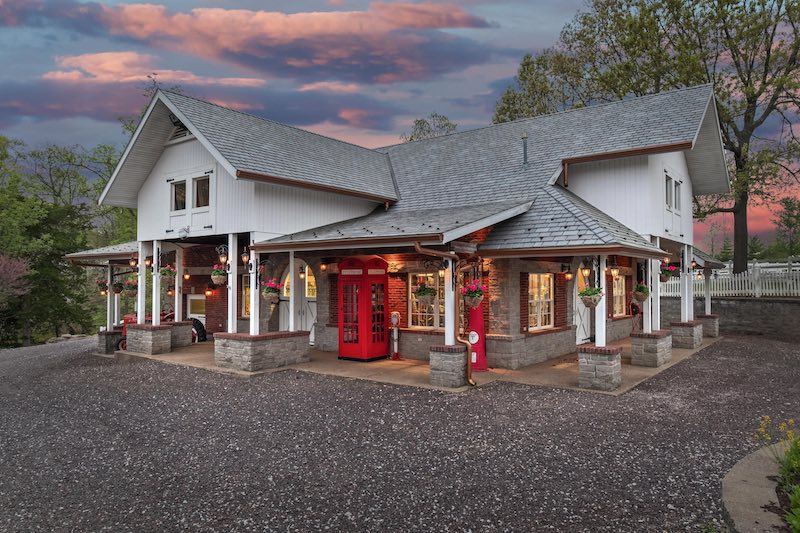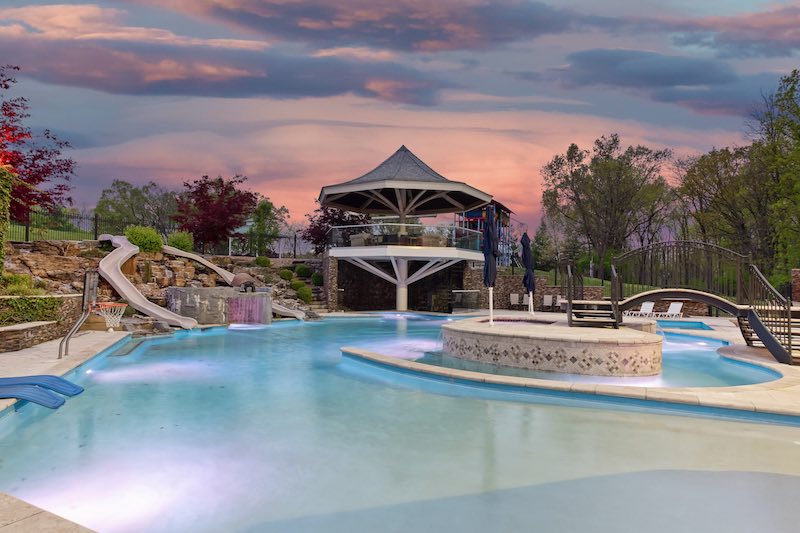 The outdoor water features include a resort-style pool with a lazy river, slides, swim-up bar, waterfall, and second-story pagoda to oversee the outdoor activities. One of the most acclaimed characteristics of the property is a children's playground with a Ferris wheel.
Indoor Merriment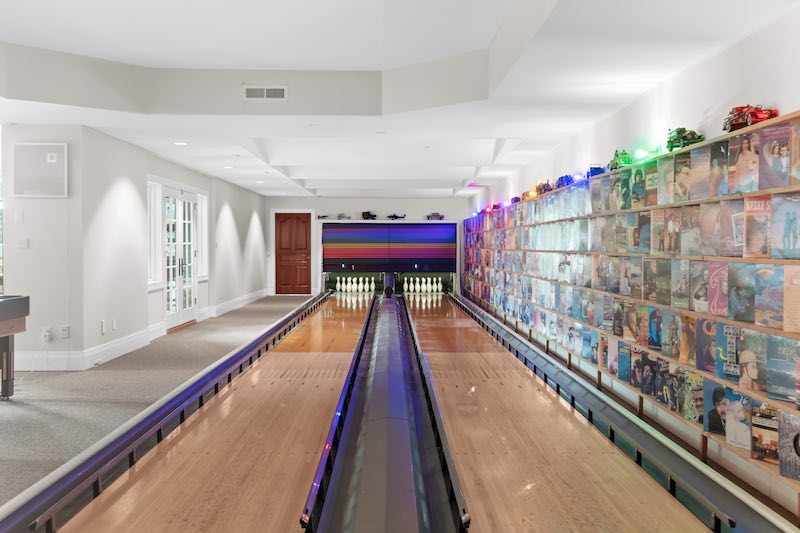 The estate's entertainment factors continue inside with multicolored bowling lanes, an indoor basketball court, a plush theater room with a bar, and game rooms with arcade-style video games, ski ball, and a foosball table.
Opulent Interiors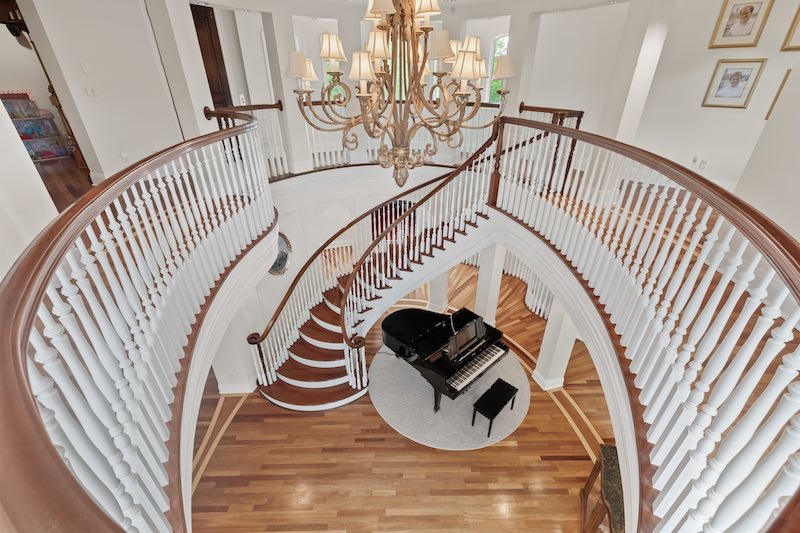 The extravagant interior has seven bedrooms, 13 bathrooms, elegant living and dining rooms, and another interior gym. For the literature aficionado and remote worker, there is a two-story library situated in an opulent office area (with a fireplace), along with a boardroom, and conference rooms. The traditional-style kitchen has two massive islands with marble countertops and opens to an informal dining and living area. A stunning stairway circles the foyer, and an elevator connects the first and second floors.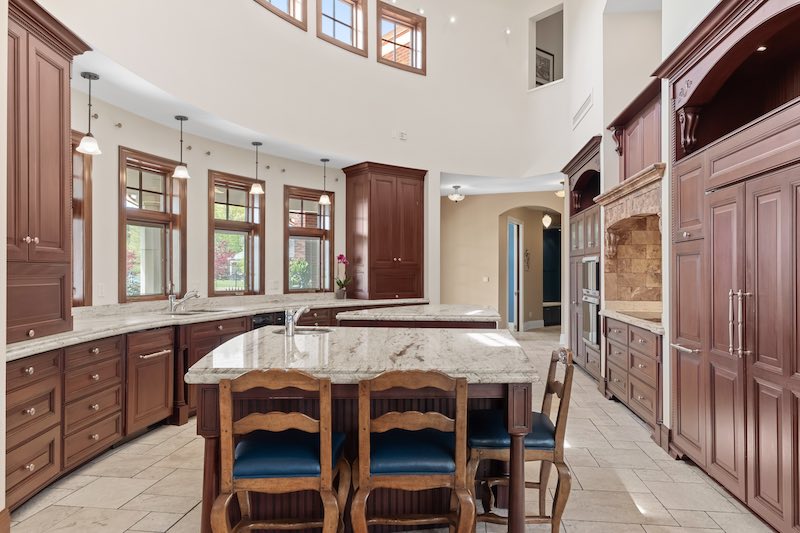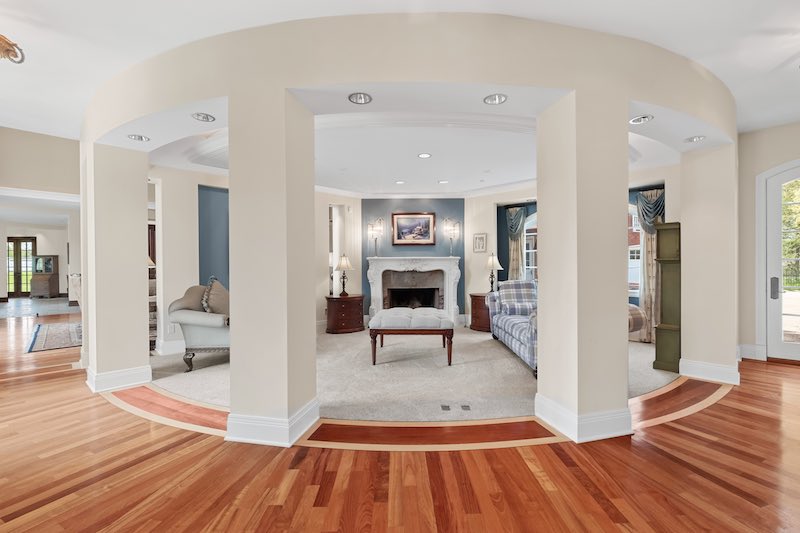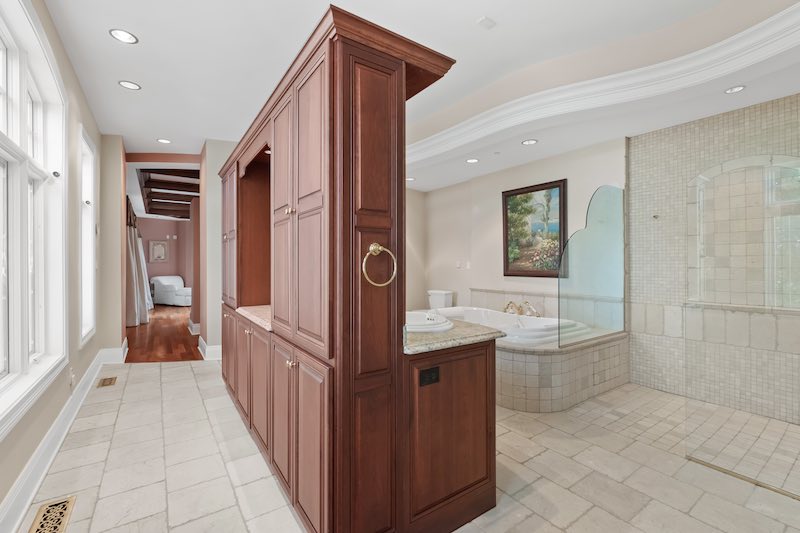 Contact the VIP Group, Coldwell Banker, Lake St. Louis, if interested in viewing this property.
Domestic airports near Wentzville, MO:
STL, Lambert-St. Louis International (26.37 mi)
BLV, Scott AFB/MidAmerica Airport (57.89 mi)
Local airports near Wentzville, MO:
SUS, Spirit of St. Louis Airport (17 miles)
CPS, St. Louis Downtown Airport (46 miles)
ALN, St. Louis Regional Airport (56 miles)