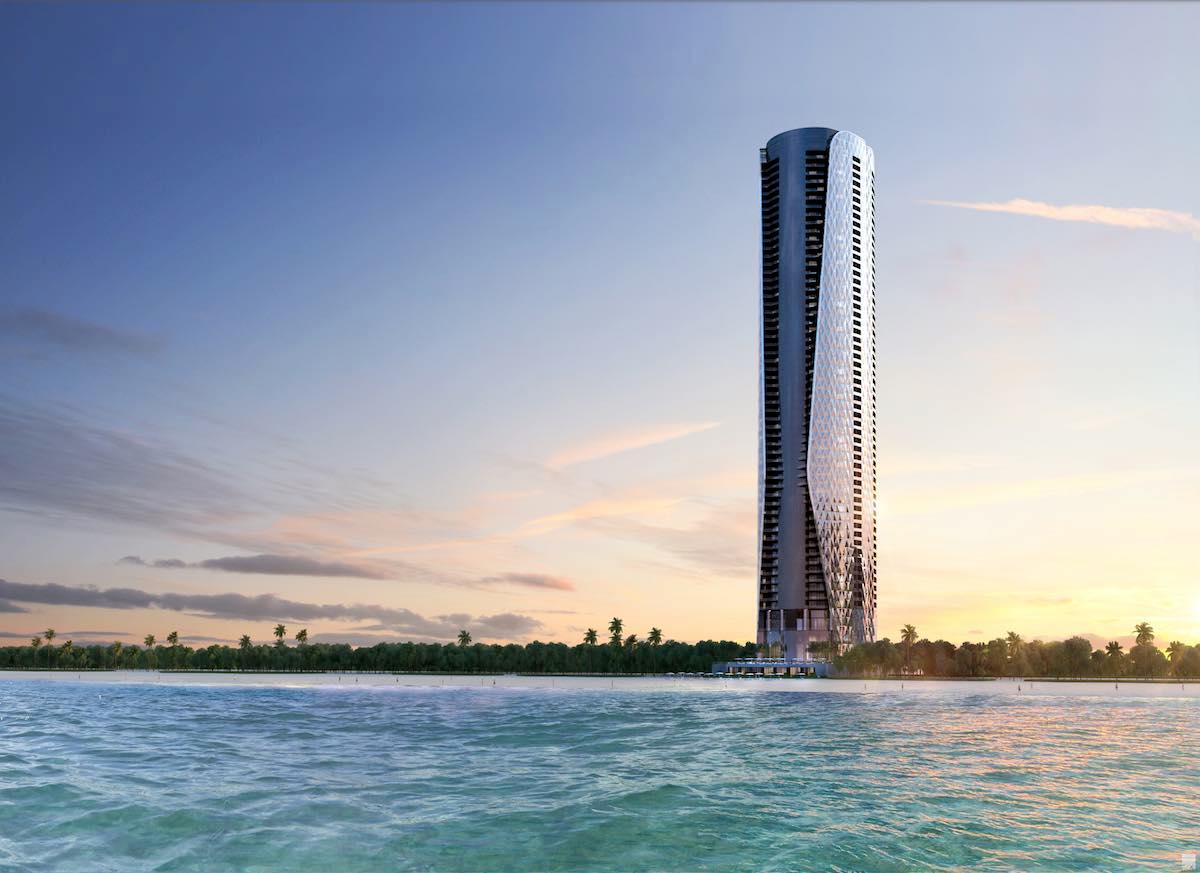 Look – up in the sky! It's a Bentley! It's a Porsche! It's you and your unique vehicle being lifted directly to the front door of your ultra-luxurious high-rise condominium.
If the car you drive says a lot about who you are, shouldn't your living accommodations be an extension of your personality as well? There's a new movement rising in the upper echelon world of the most sought-after luxury living spaces. Designer-branded residences are taking over the skies of major metropolises, as luxury namesakes from across the spectrum compete for market share in today's ultra-fast-paced real estate realm. At the forefront of this burgeoning craze sits one innovative developer who's taken his passion for automobiles to the next level with luxury branded residences that extend well beyond traditional real estate.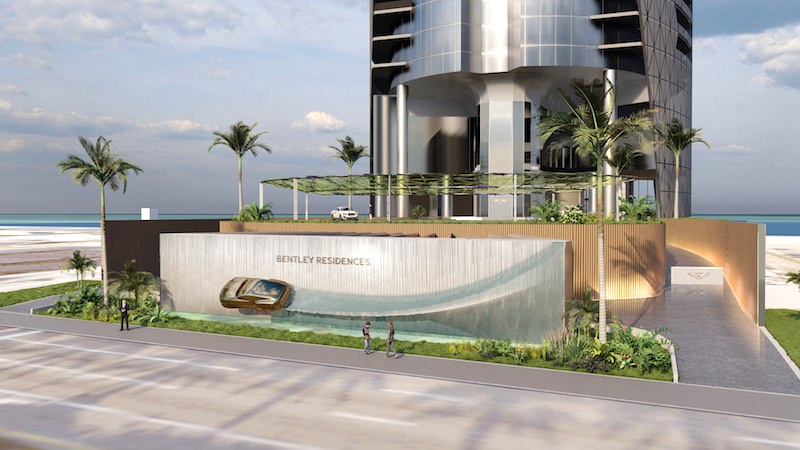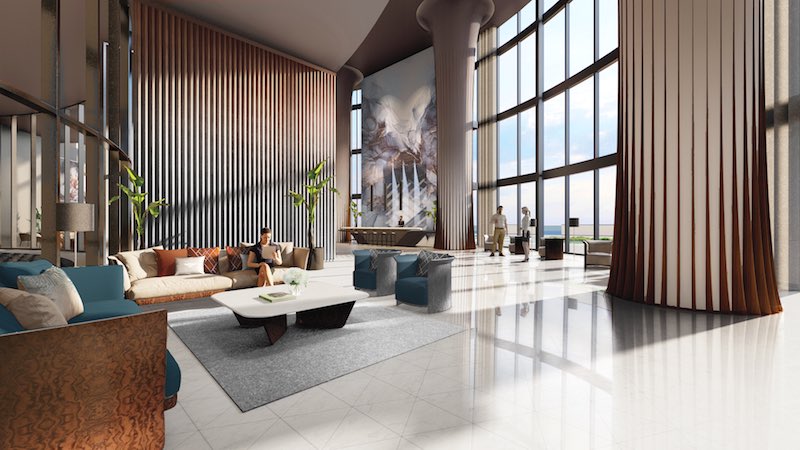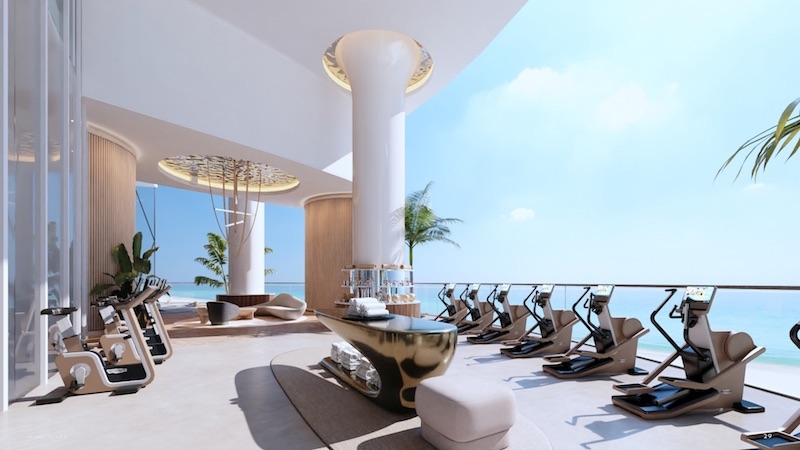 Gil Dezer, President of Dezer Development, is making waves in the hotly competitive luxury high-rise development industry with his ambitious efforts to transform the quiet seaside town of Sunny Isles Beach, Florida, into the quintessential luxury lifestyle destination. After achieving success as a developer in bustling New York, Dezer made his way to South Florida and set out on a mission to forever change the luxury landscape. We sat down with the highly-accomplished developer following the announcement of his latest project, The Bentley Residences, to learn more about his one-of-a-kind living spaces and what he sees as the future of luxury branded real estate.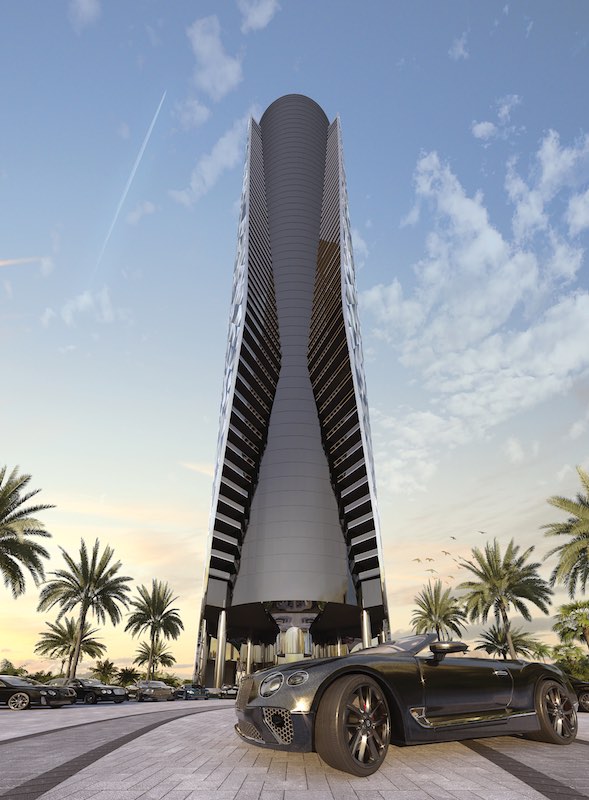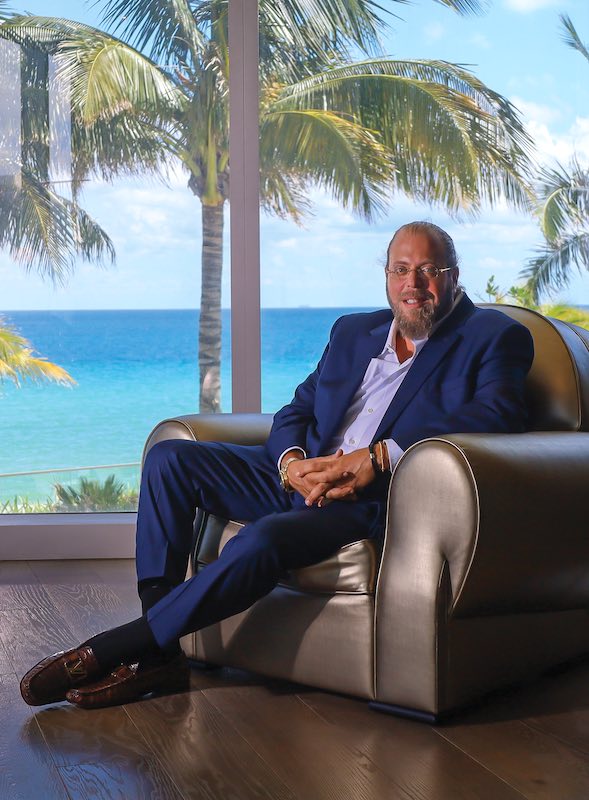 Dezer is following in the footsteps of his widely successful father, Michael Dezer. He tells us, "I grew up in a real estate family where property and markets were talked about at the dinner table. My father started converting buildings in New York City in the 1970's, and building new construction is what I brought to the company as we evolved to become developers in all asset classes." Upon relocating to the Sunshine State, Dezer's company embarked on its first Sunny Isles Beach venture – with none other than Donald Trump, to develop the six luxury oceanfront buildings that make up Trump Towers and the Trump Grande Ocean Resort and Residences. Dezer Development was the first in its industry to license the Trump brand and quickly realized the potential and advantages of working with a globally recognized name.
Dezer is a passionate owner of several high-value supercars, including a Bugatti Veyron and Porsche 918. (This love of opulent automobiles is shared by his father Michael, whose personal collection once boasted more than 1,500 rare and unique vehicles and led to the 2012 opening of The Dezer Car Collection and Museum in Miami, Florida). With a unique strategy of "doing things no one else is doing," the visionary developer sought to incorporate his enthusiasm for luxury cars into a new form of high-end residences while also helping revitalize the landscape of the South Florida coastline.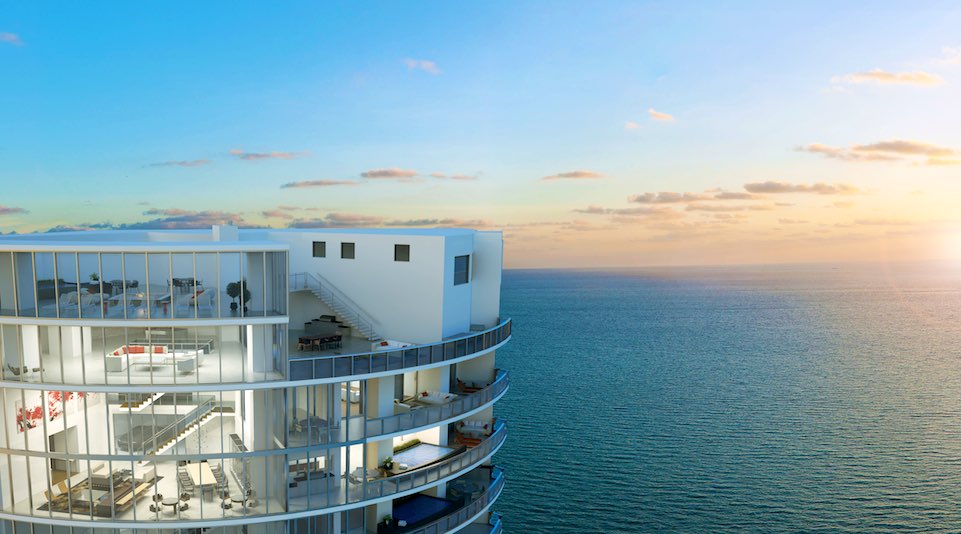 His novel approach and successful track record in leveraging luxury brand partnerships helped the developer form a relationship with the Porsche Design Group in 2012, which quickly led to a master licensing agreement with the German-based design team to expand the marquee brand into the luxury real estate market. He tells Jetset, "I saw the power of branding immediately, and when I heard that the Porsche Design people were looking to do a tower, I jumped all over them and made a deal immediately."
The revolutionary 60-story Porsche Design Tower was officially opened in 2017 and prominently features its automotive influence. The cutting-edge building has earned global acclaim, largely thanks to a first-of-its-kind automobile elevator system, patented under the name of the clever developer as the Dezervator. The innovative amenity allows residents to park their luxury vehicles in "sky garages" directly adjacent to their high-rise condominium and cements the Tower as a place where opulent living intersects with penthouse-style units and gallery-like showcasing. Further adding to the experience, residents are each assigned a dedicated "Car Concierge" to tend to their vehicles, including valet services and regular maintenance.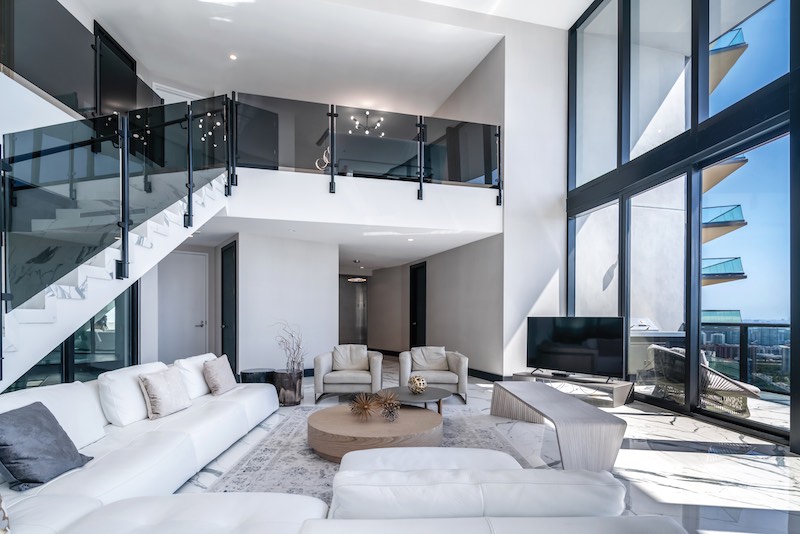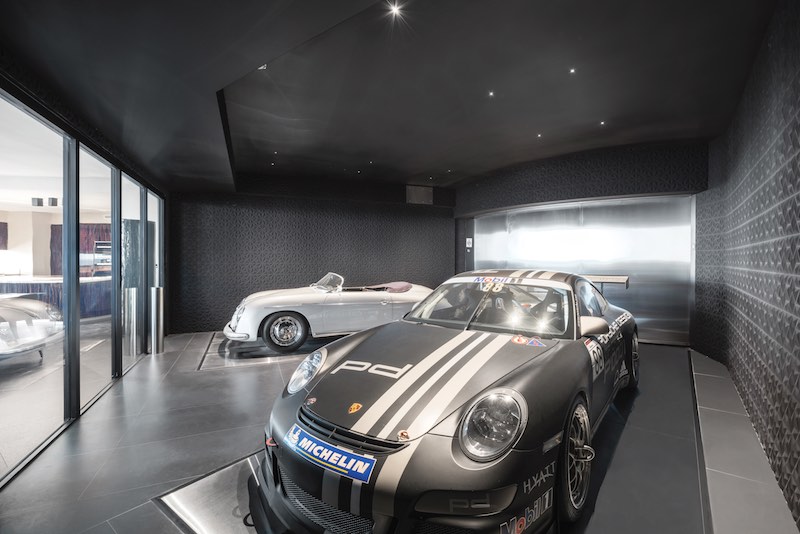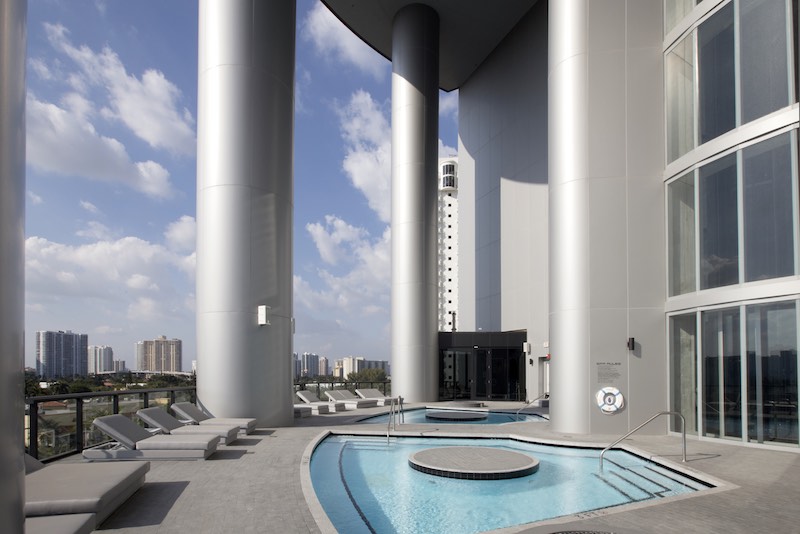 While the stunning sports car-inspired skyscraper is more than worthy of admiration on its own, the addition of the ingenious in-unit garages and patented Dezervator are certainly notable highlights on the long list of the Porsche Design Tower's luxury amenities. When asked how he came up with the idea for the groundbreaking technology, Dezer says, "The Dezervator came about by a process where every NO got us closer to a YES. Car lifts have been around forever but were never designed to carry a passenger in the car, and as we sat down with the various governing bodies, elevator departments, fire department, and put in all the requirements, the elevator took shape and we patented it as Dezervator." The pioneering developer further observes, "Everything was a challenge. From the motors used to achieve the speed of 800 ft./min. to the fire department allowing us to park a car full of gasoline on the 50th floor of a building, we had to prove our case using various methods, including enlisting Underwriters Laboratory to certify the entire elevator system."
Dezer was also instrumental in the development of a very different branded project with revered fashion house Armani. The luxurious, 56-story oceanfront Residences by Armani/Casa features 308 elegantly adorned residential units with interiors by the legendary Italian designer Giorgio Armani. Joining forces with award-winning landscape designer Enzo Enea and architect Cesar Pelli, the immaculate Residences by Armani/Casa has seemingly influenced other fashion labels to embark on real estate endeavors as well, with household names such as Fendi and Versace already hopping on the trend to develop their own branded properties. Speaking on his experience working with the respected designer, Dezer tells us, "Using fashion designers to create interior spaces was a very interesting process. Both sides learned a lot throughout the process, and really created some interiors that are so spectacular that it will probably not be seen again for a long time. The attention to detail there was so great that the Italian team did not trust the skill set of local laborers and flew in groups from Italy to execute their vision."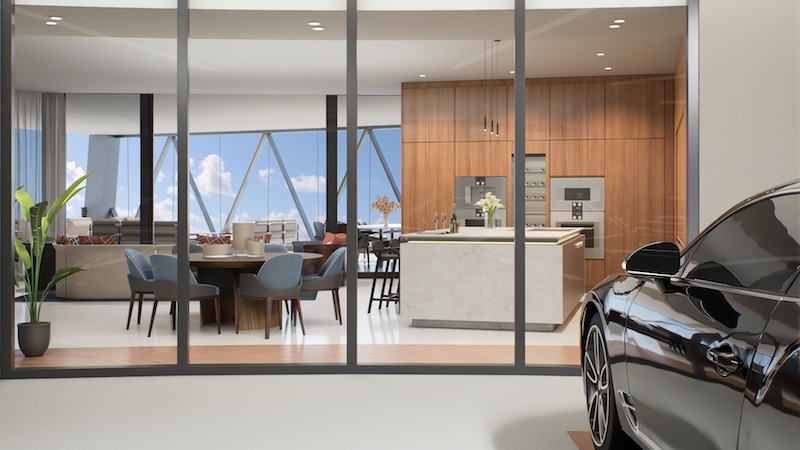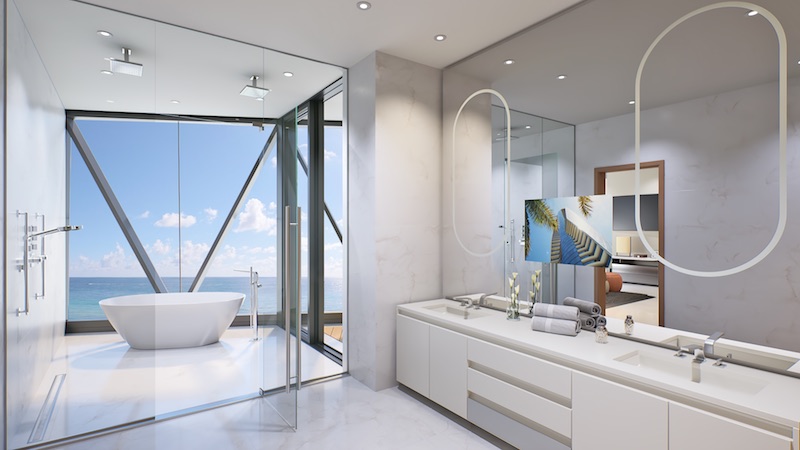 For its forthcoming project, Dezer Development will spearhead the creation of yet another luxury tower on Sunny Isles Beach. Expected to open in 2026, The Bentley Residences will feature four-car in-unit garages and the one-of-a-kind robotic Dezervator to give residents direct access to their vehicles, regardless of which floor of the 62-story building they choose for their well-heeled abode.
Although one of the youngest and most successful developers of high-rise residential and condo-hotel properties in the US, Dezer's creations are not without competition. Other luxury automakers have also taken advantage of the last decade's real estate boom and launched additional automotive-themed residences.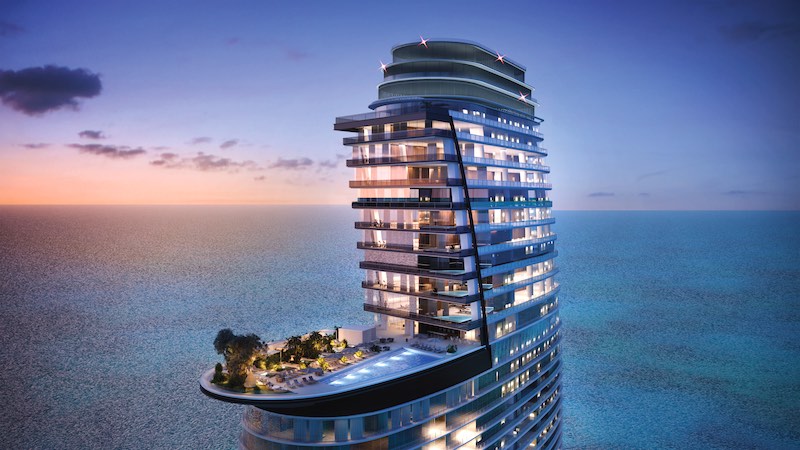 Aston Martin Residences Miami is scheduled for completion at the end of this year, offering 391 condominium units in its 66-story tower. Part of a carefully curated collection of luxury projects and experiences within the brand's "Art of Living by Aston Martin" portfolio, the lavish residential building is aimed at furthering the manufacturer's mission of "taking customers beyond sports cars to express the company's design and cultural ethos into other products and experiences." Built on one of the last parcels of developable land along Miami's downtown waterfront, the luxurious development includes seven penthouses and one ultra-posh triplex penthouse, with all units offering private pools and large open terraces. Key Aston Martin design aesthetics abound and include signature carbon fiber reception desks and doors featuring bespoke artisan Aston Martin handles, number plinths, and kestrel tan leather door straps.
The now-canceled Tonino Lamborghini Residences Dubai is yet another example of the increasingly popular automotive/real estate synergy. The 4.6 million square-foot real estate development of nearly 8,000 sumptuous apartments bearing the Lamborghini name was perhaps the most extravagant and extreme example of a luxury branded residential project to date. Although the project was scrapped in search of a better opportunity to enter the Dubai market, Lamborghini is already in talks with several other developers to launch similar projects in Brazil, Pakistan, and Vietnam.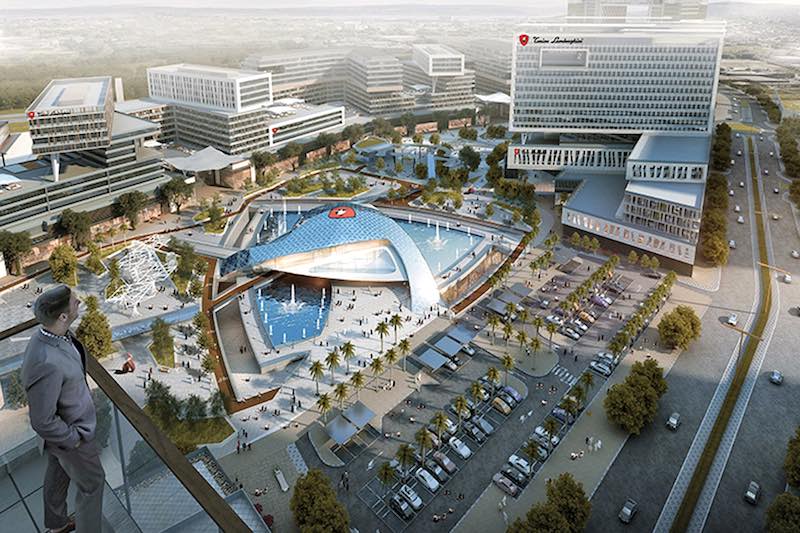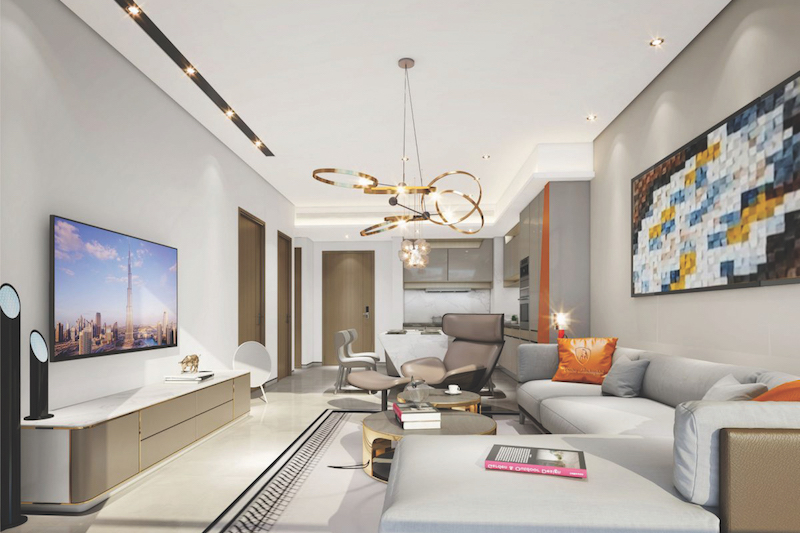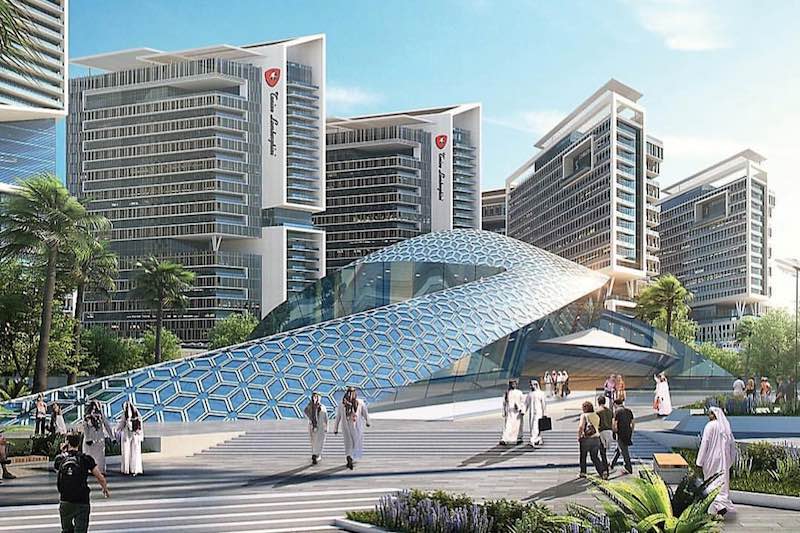 No matter which high-rise style suits your personal taste, one thing is certain: branded residences are here to stay and stand as the hottest trend in contemporary luxury real estate. And while Dezer's future plans to develop additional luxury projects might remain top secret for the time being, he's confident the movement will continue to grow with everyone from Apple to Coca-Cola eventually jumping on the bandwagon.