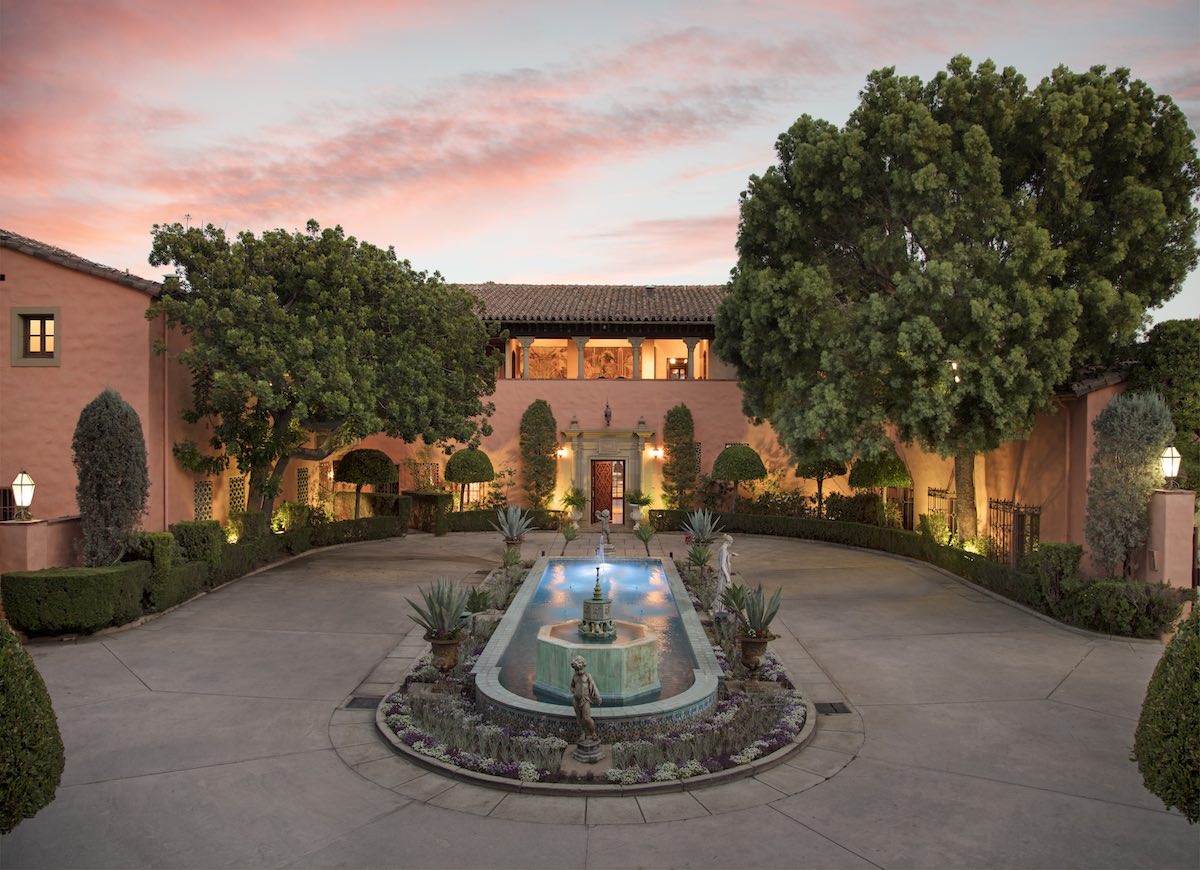 If walls could talk, then the stories that the Hearst Estate could tell are numerous. Located in Beverly Hills and named after newspaper magnate William Hearst, this iconic property has housed a coterie of politicians and movie stars over the years, its extravagant courtyards, opulent interiors, and stucco design making for a sumptuous backdrop to films like The Godfather, The Bodyguard, and Beyoncé's longform music video Black Is King.
The 30,000 square foot home, which has exchanged hands several times since it was built in the 1920s, was a honeymoon destination for John and Jackie Kennedy, and even used as a campaign office for the former president's 1960 campaign. When its most recent owner, a well-to-do financier, went bankrupt in 2019, the property was put on the market and valued in court at around $47M. This shifting of ownership has allowed the public to catch a rare glimpse into every room of this regal estate, where Hollywood glamour and 1920s charm collide.
A Palatial Paradise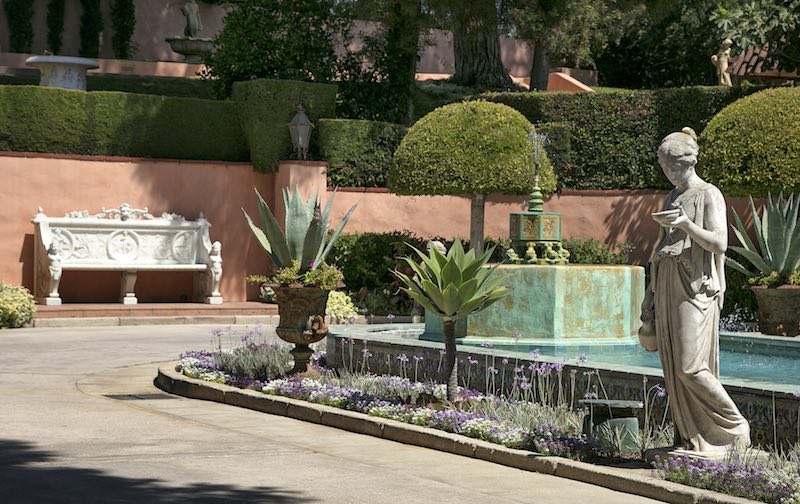 Stepping onto this property is like walking through time, since the Hearst Estate maintains some of the original features that has made it a special escape through the years. A soothing fountain centers the front courtyard, which sits at the head of an 800-foot-long gated driveway. Topiaries and gardens flank the home's exterior, the lush landscaping giving the estate a lavish, almost palatial, flair. All in all, the Hearst Estate sits on 3.5 acres of land, and the backyard hosts a spacious swimming pool, one that evokes the upscale world of F. Scott Fitzgerald's The Great Gatsby. A California dream come true, the mansion's front and backyards are a gorgeous retreat, where residents can spend time alone or throw an extravagant party with hundreds of guests.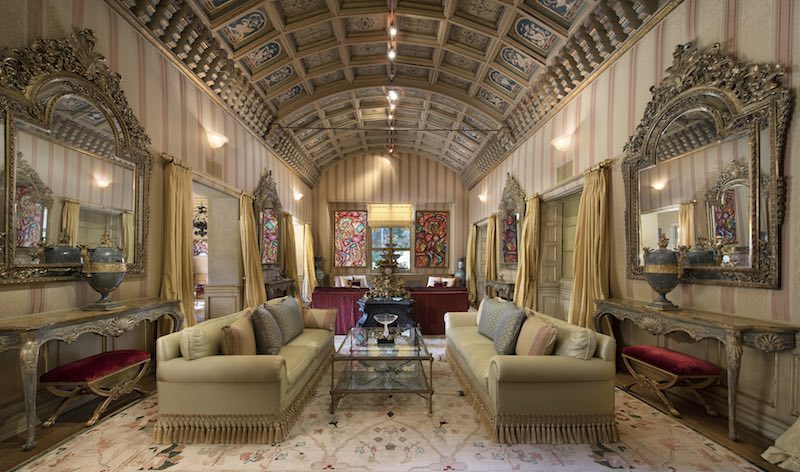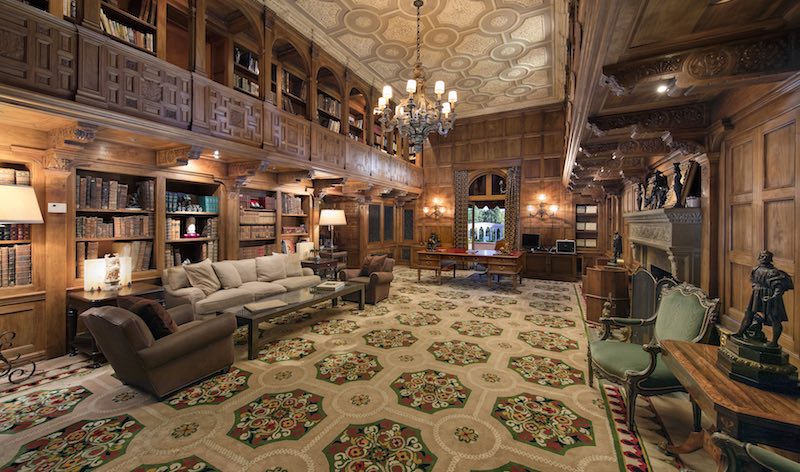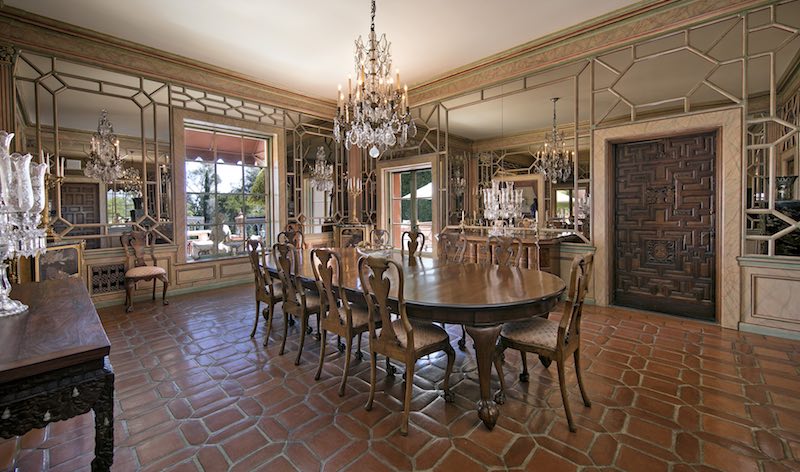 Parquet flooring, arched ceilings, and art deco accents adorn most of the estate's gorgeous interior spaces. The living room is home to 22-foot-high curved ceilings, all hand-painted, while the library creates a fortress from the outside world, owing to its wood-paneled walls and rows of bookshelves (just waiting to be filled). The billiard room is also a standout space. The intricately carved ceilings and crown molding frame the room elegantly. The room's focal point, though, is the pool table, a rarity due to its elaborate, handcrafted design. Built in 1868, the piece is one of only three like it still in existence. Shooting some pool and having a drink with friends in this cozy and private space promises to be an incredible, one-of-a-kind gaming experience.
Fit for a Film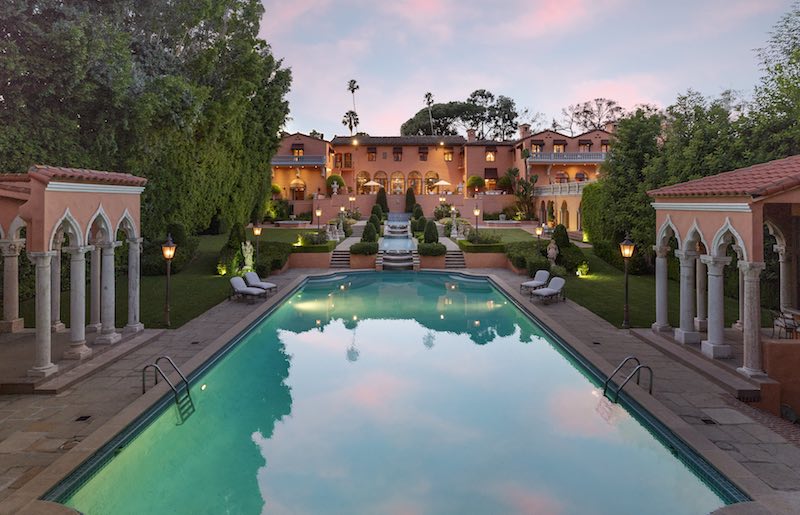 Recreation options abound at the Hearst Estate. Besides the picturesque Olympic swimming pool, the backyard sports a private tennis court, where residents and guests can play to their hearts' content. The mansion even includes a night club area, modeled after Hugh Hefner's Beverly Hills club Touch, so that hosting parties and social gatherings here can become a regular occurrence. Over the years, the property has added several apartments for guests and/or staff, and the adjacent gatehouse is a two-story, five-bedroom haven that expands the Hearst Estate's already sprawling living space. It is a property meant for a socialite, someone with a passion for entertaining and dazzling guests. Every square inch resembles a cinematic masterpiece, exuding opulence and vintage charm that pays homage to Hollywood's glorious history.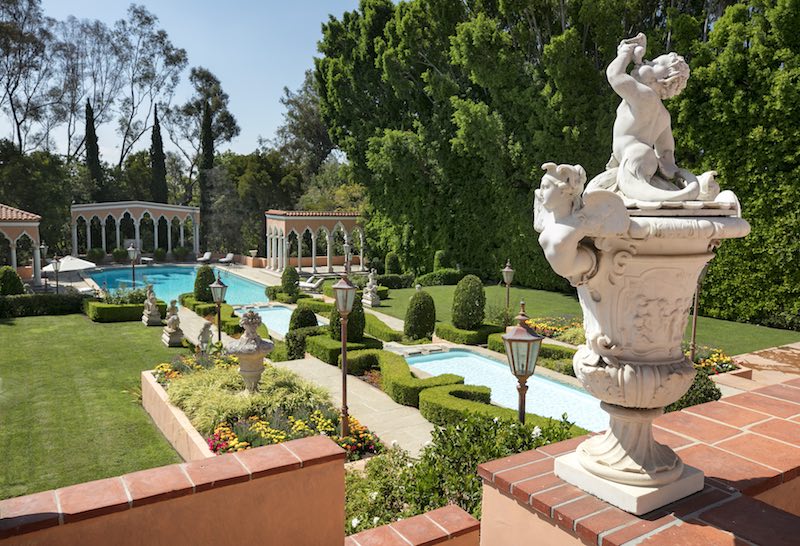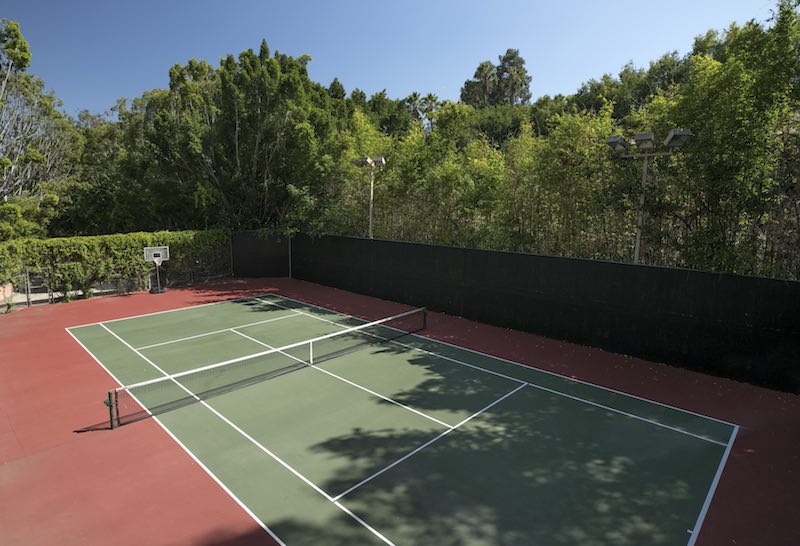 Although a judge will put the property up for auction before the sale is finalized, whoever closes the deal on this iconic estate will inherit not only a film directors' dream come true but also a piece of American history. It's a place where elite occupants have found sanctuary for decades. It is also where world-class artists and movie directors continue to draw inspiration from the classic and modern elements of its architectural design.