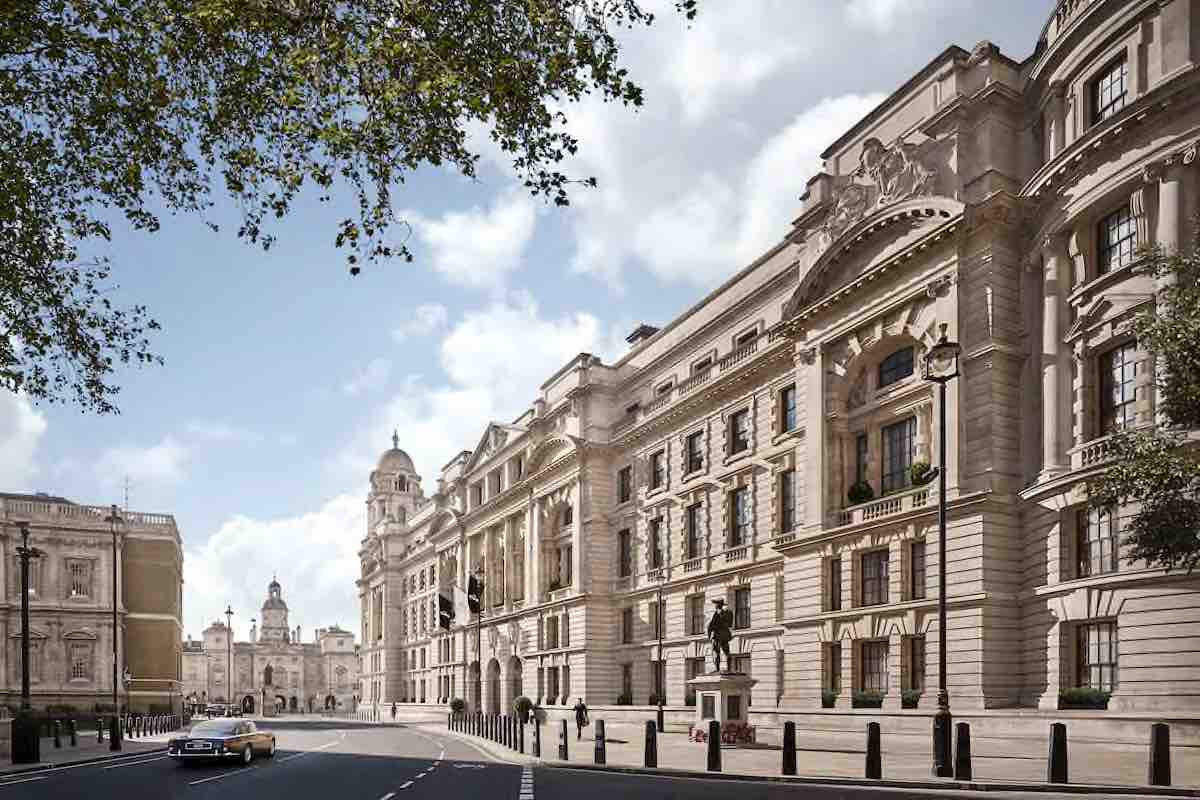 On London's Whitehall, between the river Thames and St. James's Park and only a short walk from the architectural icons of 10 Downing Street, the Houses of Parliament and Westminster Abbey, an extraordinarily rare opportunity to own a piece of British history has been unveiled: The OWO Residences by Raffles.
These 85 luxury residences are set in a magnificent Edwardian Baroque structure formerly known as the Old War Office. Built in 1902 at the height of the British Empire, this historic building survived both World Wars and was once where legends like British Prime Minister Winston Churchill served their country. Sir Ian Fleming found inspiration for his iconic James Bond character while serving here as a young intelligence officer, and T. E. Lawrence, who went on to become Lawrence of Arabia, once worked here as a draftsman. The OWO was built on the site of the former Palace of Whitehall that was seized by Henry VIII in 1530 and eventually became the largest royal palace in Europe. To walk this building's halls and, even better, to live here, will be truly awe-inspiring.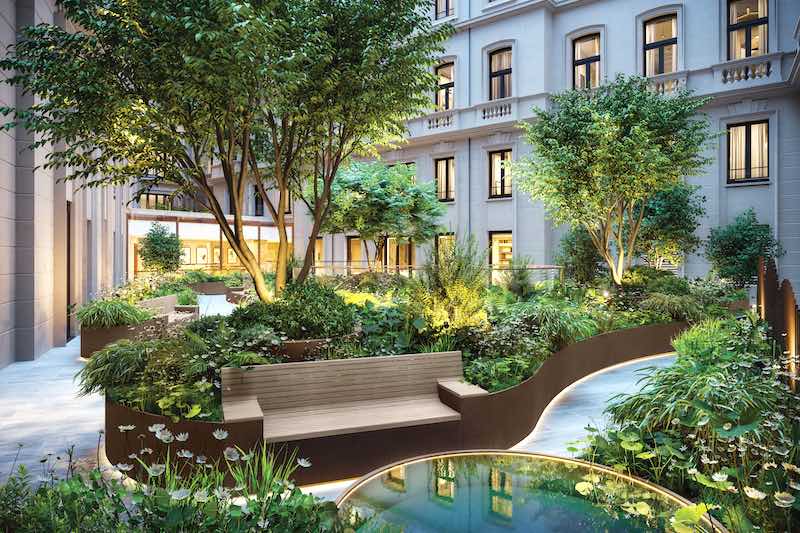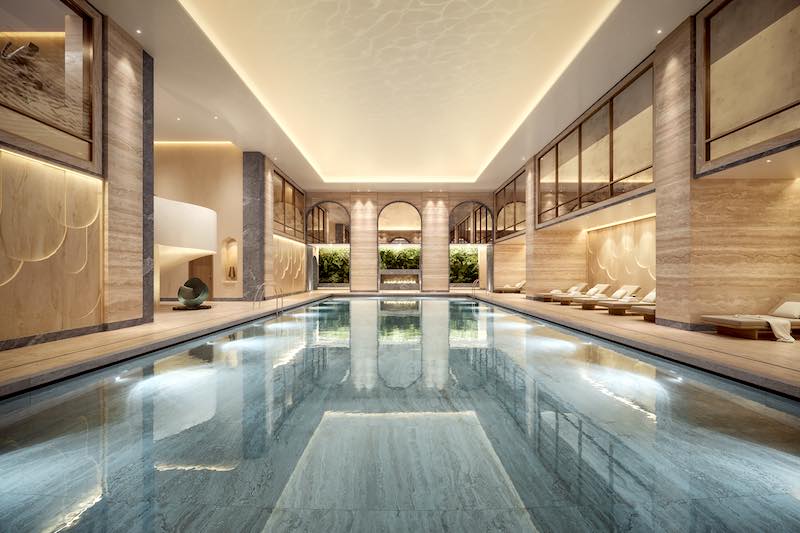 No two of these distinctive residences are alike, but they share one important element—an elevated level of service delivered by Raffles, the hotel brand with its roots in Singapore known the world over for meeting the exacting needs of discerning residents and the well-traveled.
Since The OWO is a Grade II*-listed building, every effort has been made to preserve the building's original splendor, including its grand marble staircase, vaulted ceilings, ornate moldings, marble stonework and mosaic tiles. The residences are designed to seamlessly blend the new with the old, and they feature high ceilings, floor-to-ceiling windows and exquisite details such as bespoke Smallbone kitchens, Crema Marfil stone floors and Perla Venata worktops. The residences range in size from studios to five bedrooms and there are also two spectacular turret residences.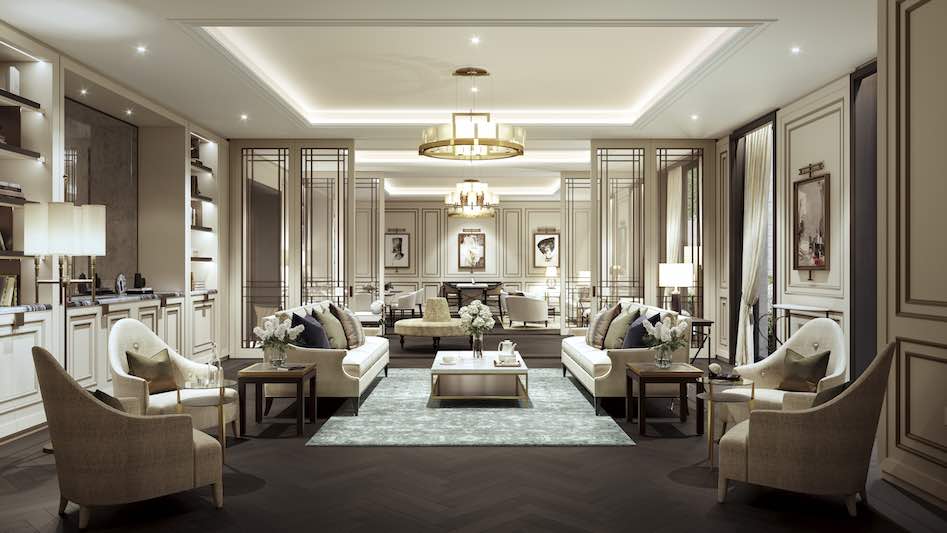 The 30,000 square feet of amenities available to residents of The OWO are truly unparalleled. In addition to dedicated residents' entrances that include a Fleming-esque "Spies" entrance, amenities include an indoor swimming pool, multiple lounges and a private dining room as well as workspaces and meeting rooms for work-at-home convenience. There is a well-appointed gym and wellness suite exclusively for residents, as well as a 16-seat cinema and games room. The private, Marcus Barnett-designed courtyard garden offers residents a haven of tranquility.
The OWO will also be home to London's first Raffles hotel, which will offer residents, as well as travelers, 24/7 access to Raffles' legendary hospitality. Thierry W. Despont, the founder of the New York-based architecture and design practice that bears his name, is designing the hotel's interiors. He shared his design philosophy: "From the very first time you walk in, you'll have the feeling: 'I'm home.'"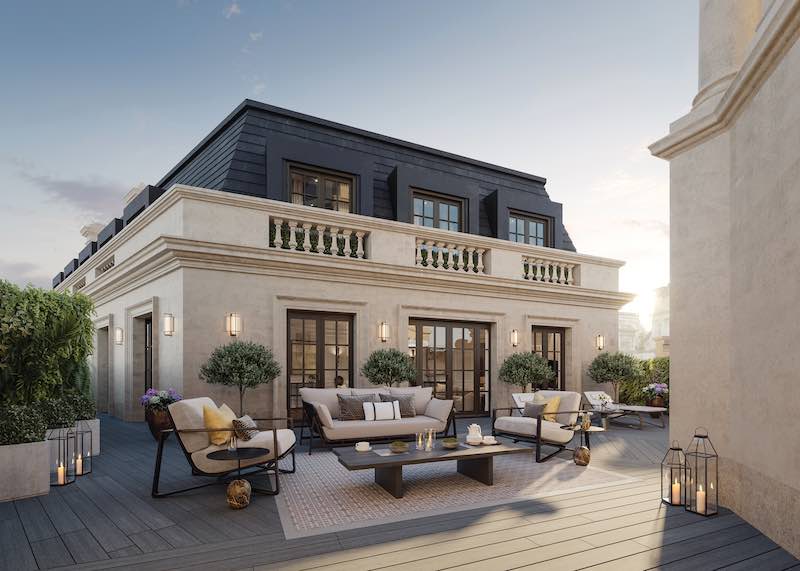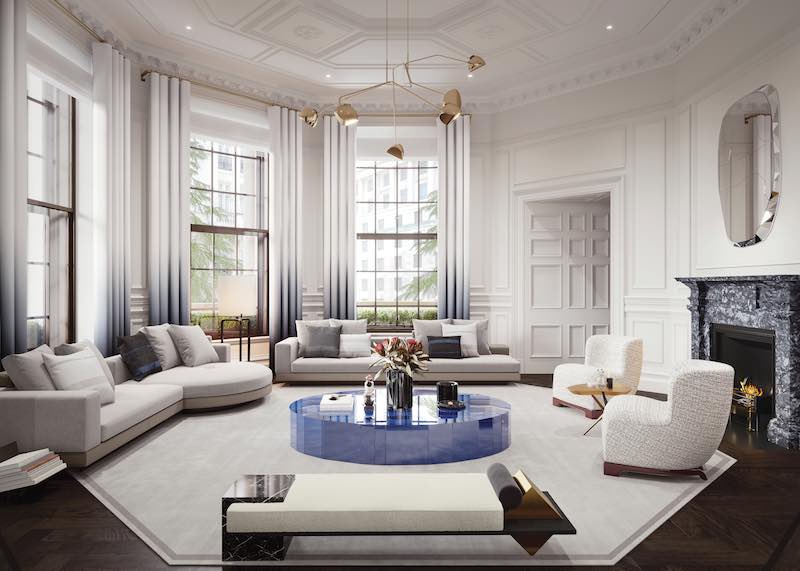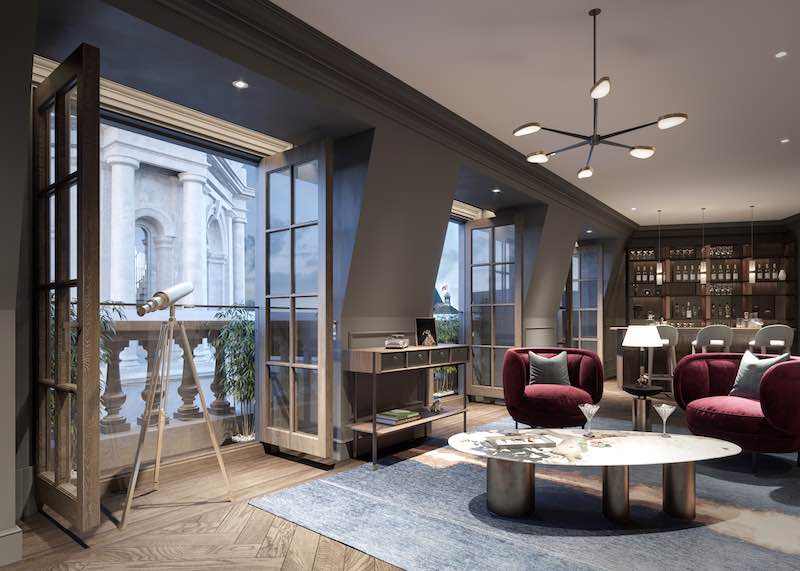 The OWO is set to become London's most exciting new culinary destination with nine restaurants and three bars created by the world's leading chefs and restaurant brands, including dining experiences created by Mauro Colagreco, the chef behind the three-Michelin-starred Mirazur in France. Take the grand staircase to the lower ground floor, and you'll find yourself in the Whitehall Ballroom, one of the largest in London.
As Sir Winston Churchill once said, "we shape our buildings, thereafter they shape us." One can only imagine the powerful ways residents will be impacted while living in their historic and luxurious residences at The OWO.