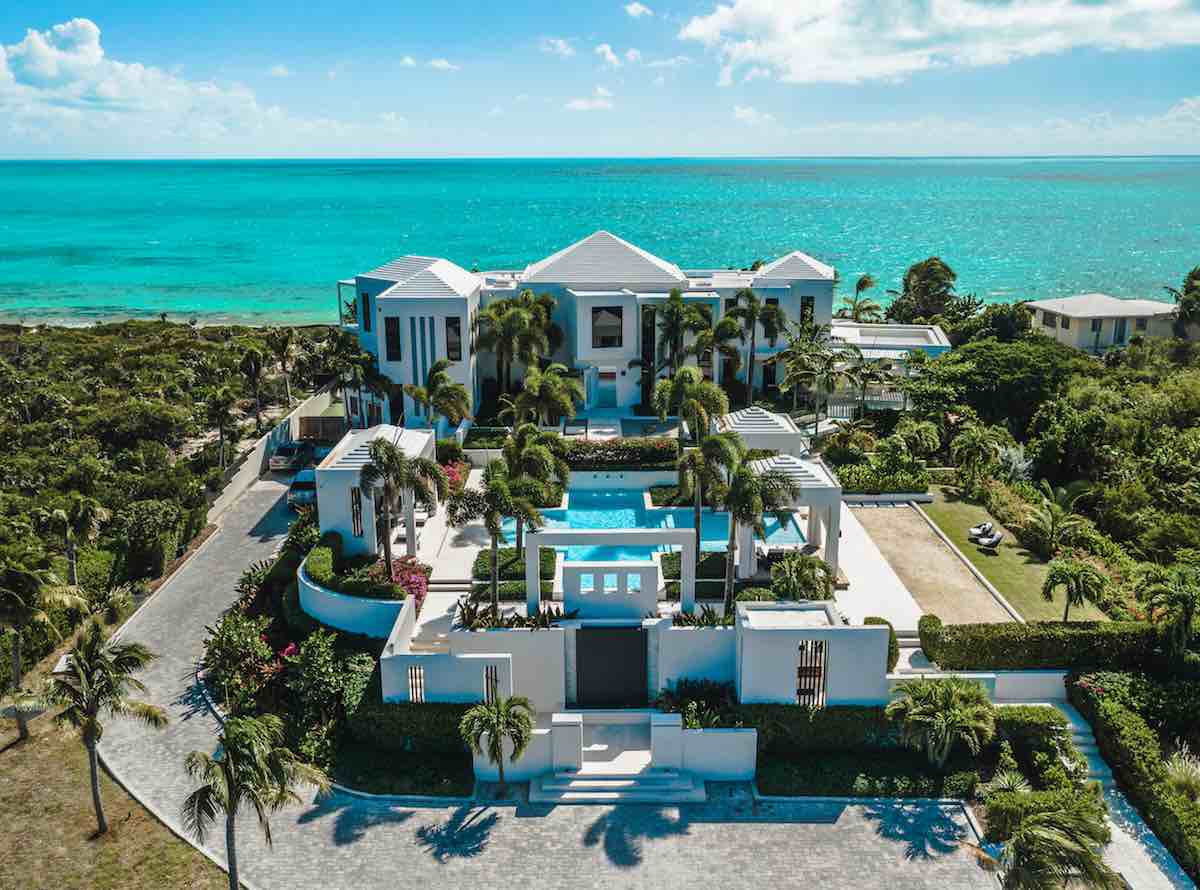 Fittingly named for the mythological Greek god of the sea, Triton Luxury Villa appears to beautifully erupt from the depths of the Caribbean. Surrounded by over 155 feet of linear ocean frontage, this spectacular property is cradled by the pristine white sand beaches and crystal-clear blue waters that can only be found in this idyllic corner of the Atlantic Ocean.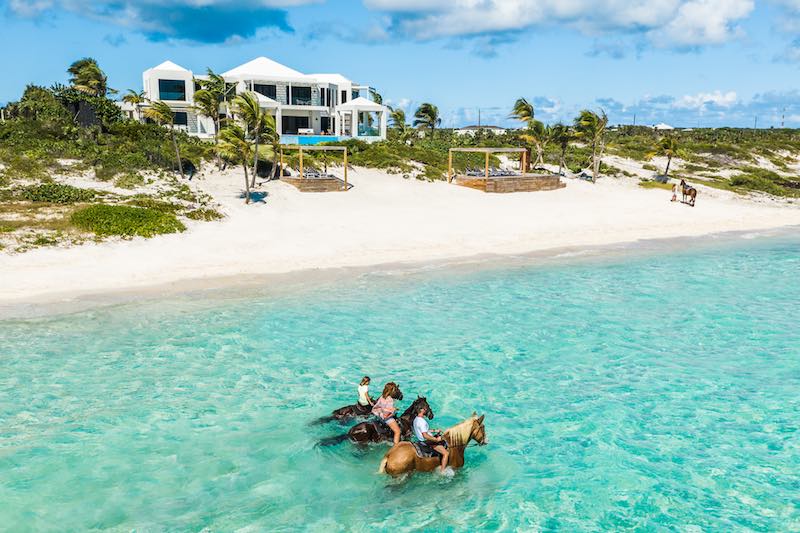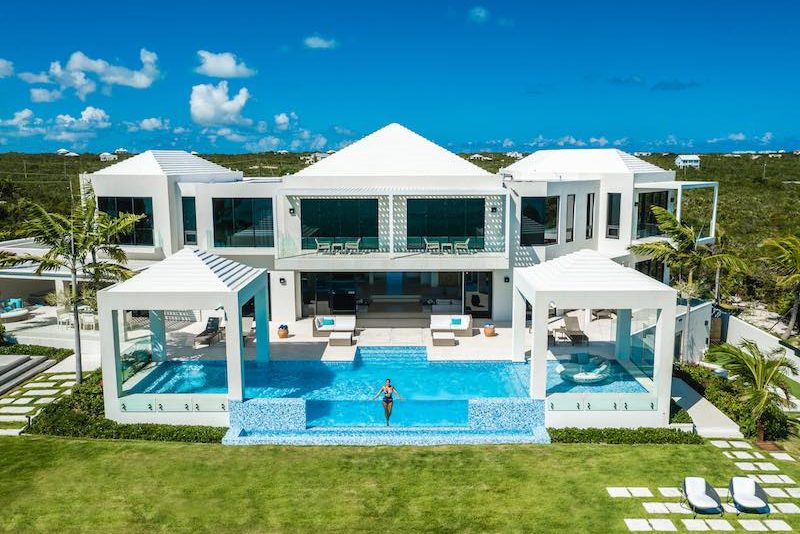 First constructed in 2017, this already sprawling estate is now slated to expand its breadth even further. With a previous price tag of $11.5M and purchased by world-renowned angel investor Fabrice Grinda (Airbnb, Instacart, FanDuel), Triton's new additions will swell the property to 14 total bedrooms as well as secluded guest bungalows, all spread across 18,000 square feet of living space on over 2 acres of land. Triton is currently listed at $30M by Ian Hurdle of The Agency Turks & Caicos and will immediately become the most coveted and spacious property on the island's world-renowned Long Bay Beach once these sweeping renovations are completed in December 2022.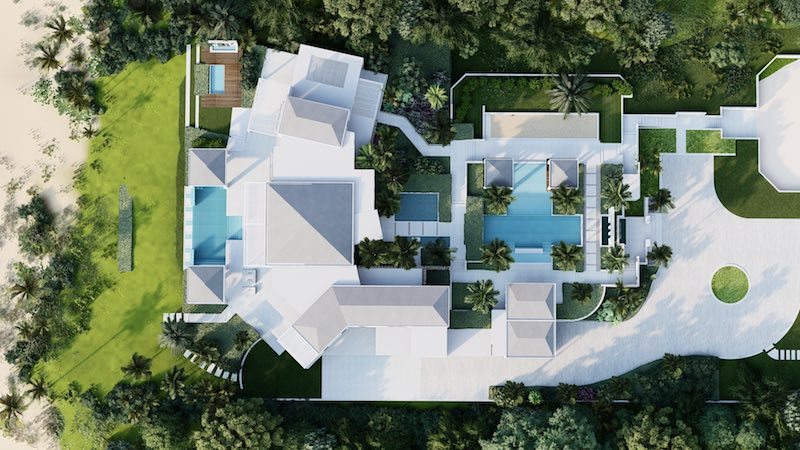 Other upscale amenities strewn throughout this island paradise include 2 separate beach fronts complete with private docks, hanging chairs, outdoor couches, fire pits, cabanas, and two gorgeous swimming pools. There is also a hot tub, tennis court, intimate garden, outdoor home theater with spacious sunken-style seating, Hue brand smart outdoor lighting fixtures, and a state-of-the-art Sonos sound system capable of bringing audio to every corner of the property. While these creature comforts certainly encapsulate the endless opportunities for leisure Triton has to offer, it is the various outdoor activities available to residents that are perhaps the estate's most impressive feature.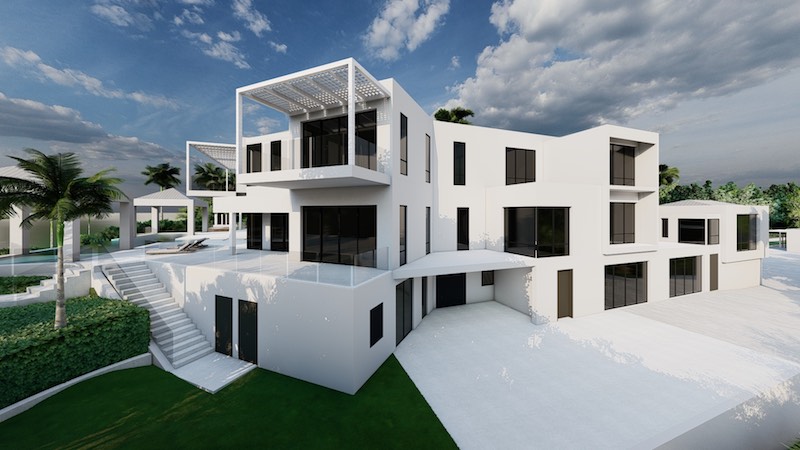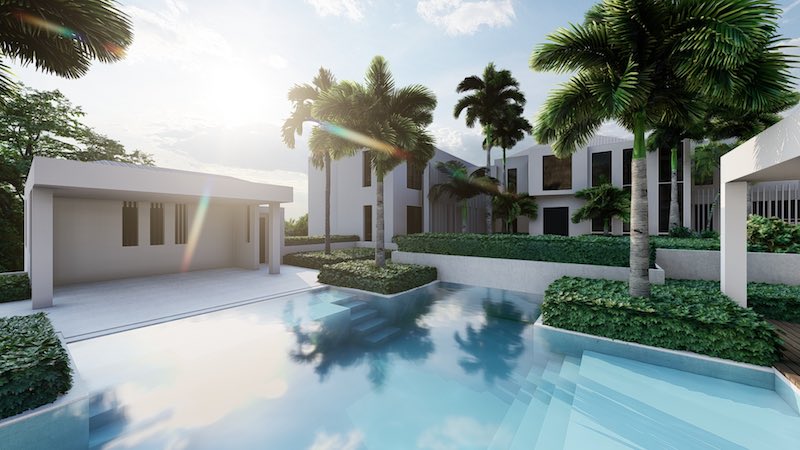 The surrounding archipelago's unique Caicos Banks provide a stunning and welcoming environment for residents seeking to soak up as much of their surroundings as possible. Largely sheltered from the deeper ocean, the Caicos Banks' calm, shallow waters create an ideal space for aquatic activities such as kite surfing, jet skiing, and snorkeling, as well as other beachside activities such as yoga and horseback riding. For those who want to enjoy the beauty of the beaches without taking a plunge, these picturesque seascapes proudly boast some of the most gorgeous sunset and ocean views anywhere on the planet.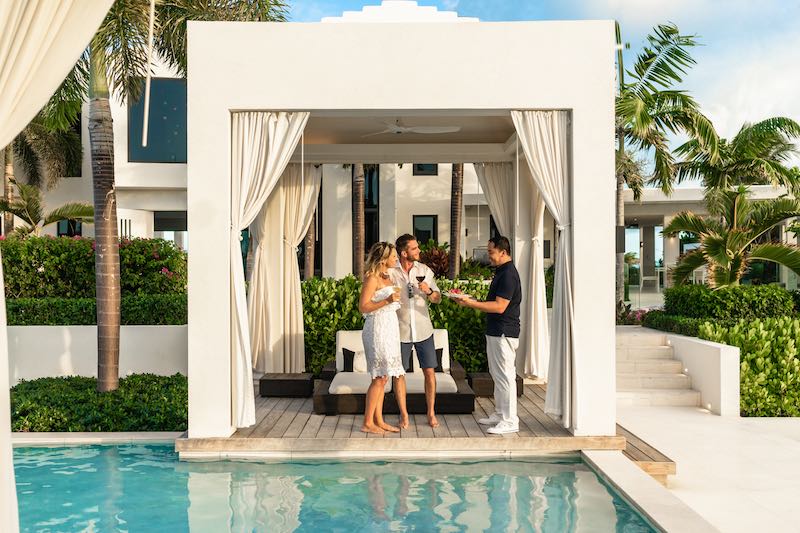 With its expansive open-air blueprint, the Triton Villa certainly feels more like a 5-star resort than a traditional private home. In fact, with the main house's expansive common area designed to host over 25 residents comfortably, and every bedroom equipped with its own en-suite bathroom (fully stocked with the most luxurious name-brand toiletries), the villa is designed with spaciousness and privacy in mind. These features, combined with the property's 5 private exterior cabanas and on-site staff quarters, mean that Triton's next owner can just as easily operate this island paradise as a lucrative income-generating property, or simply treat it as their forever home in the Turks and Caicos Islands.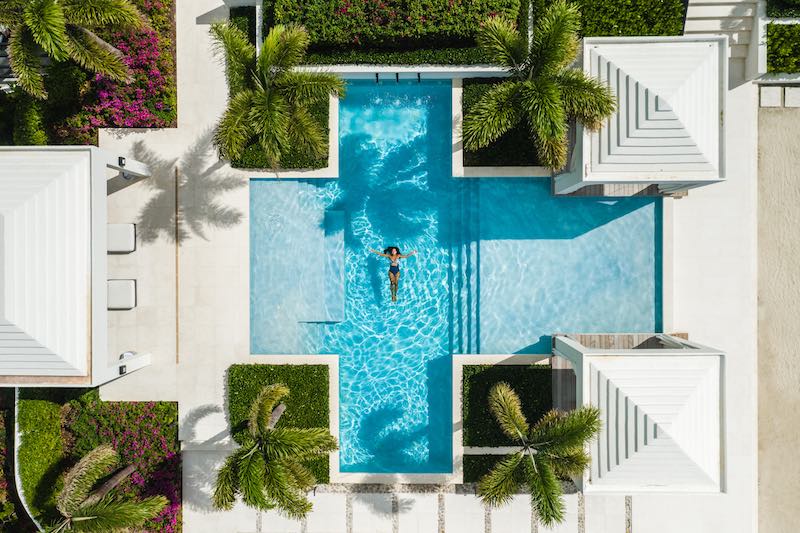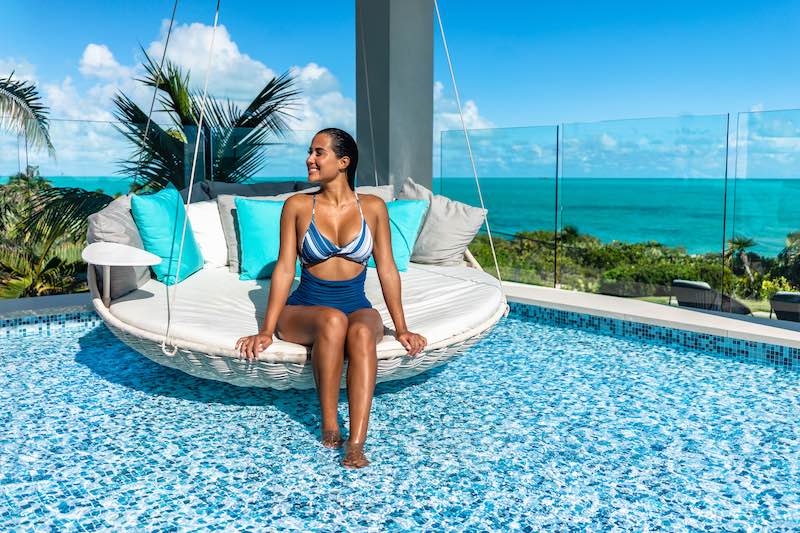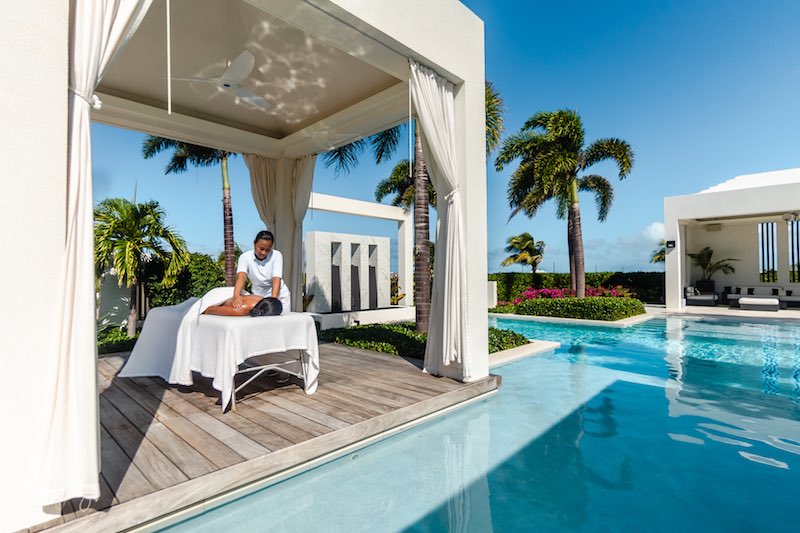 Regardless of how the estate is ultimately utilized, there is absolutely no doubt that Triton Luxury Villa is primed to become one of the crown jewel properties of the entire Caribbean Sea.
Contact listing agent Ian Hurdle with The Agency Turks & Caicos for more information.