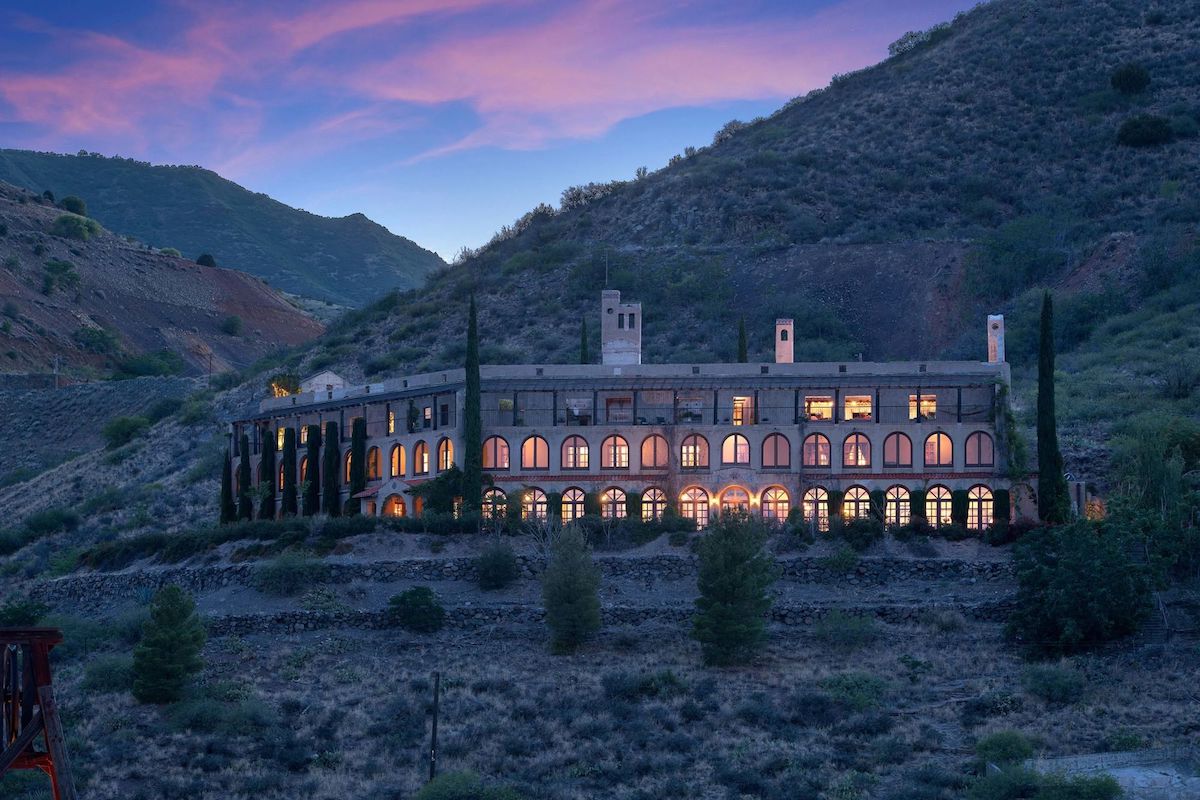 In the 1920s, Jerome, Arizona, was a copper mining community of more than 15,000 people. Once the need for copper lessened, the mines closed down and the population plummeted to 100. Today, Jerome is a small but thriving artist and tourist town with a population of around 450 people. The "Wickedest Town in the West" sits upon a mountain atop the mine and is the largest living ghost town in America.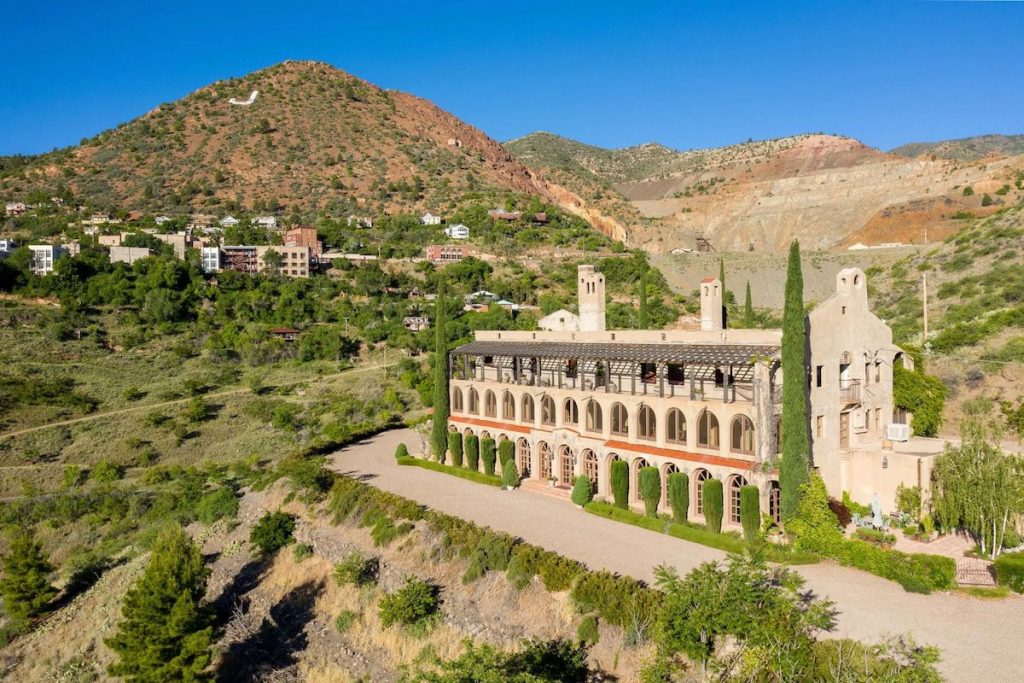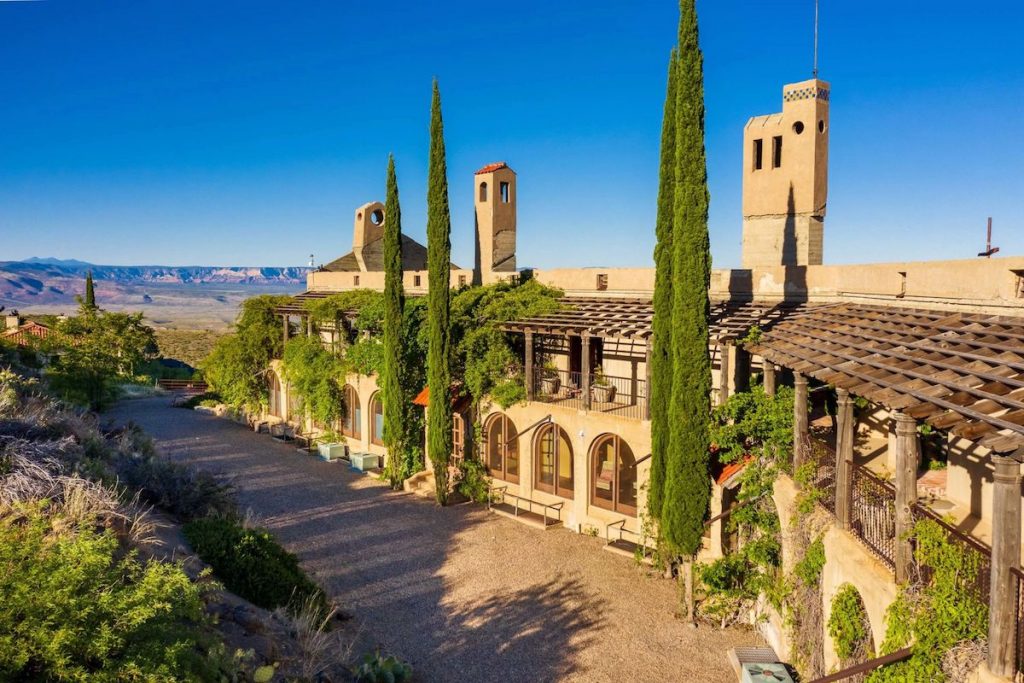 One of the most iconic architectural feats and an important part of the town's rich history is up for auction via Concierge Auctions in cooperation with Russ Lyon Sotheby's International Realty. The previous listing price was $5.9M and will go at No Reserve to the highest bidder at auction.
Built in 1919, the Little Daisy was once a small 40-room hotel reserved for copper miners. Today, the edifice and its grounds have been thoughtfully renovated into an eight-bedroom, seven-bath mansion that pays homage to the building's history and original structure. The estate is sited on 3.45 acres, with a 12,000 sq. ft. living space that includes all of the amenities you could dream of including a master suite, formal dining room, home office, billiards room, media lounge, wine cellar, 3,000 sq. feet of indoor verandas, and a large chef's kitchen that opens to a private terrace. The property also features 3,000 sq. feet of garage space, some of which can be used as a workshop.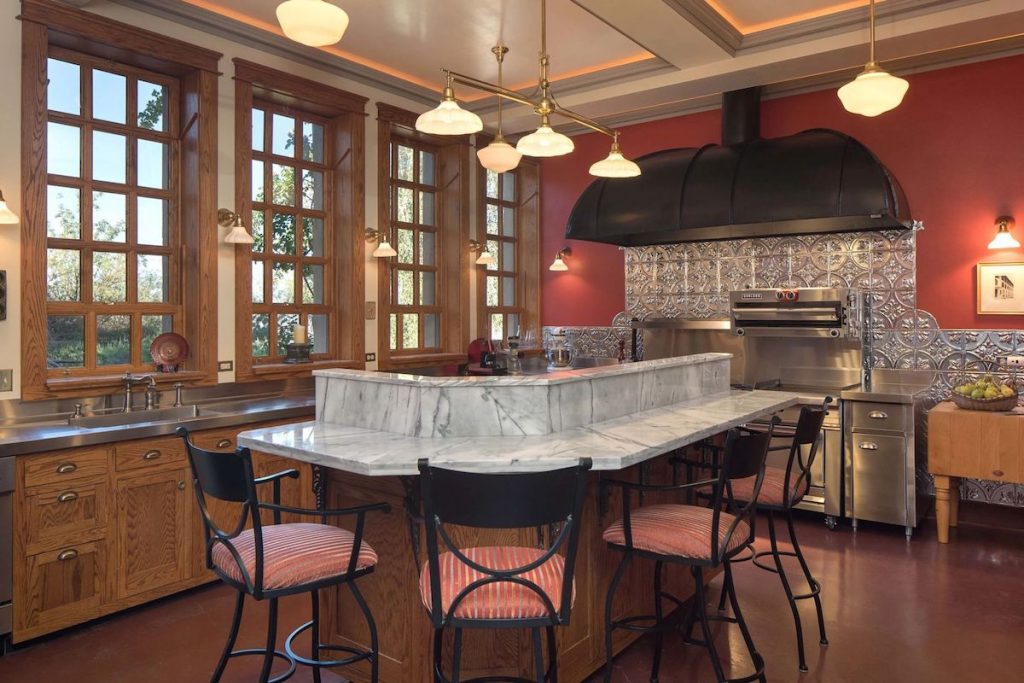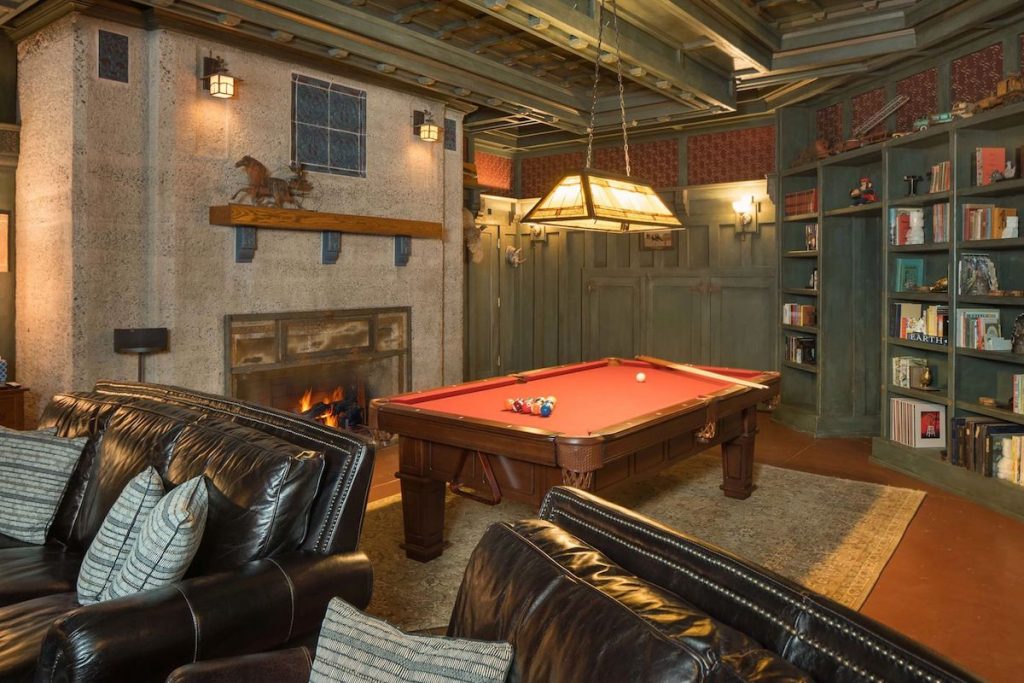 It took the current owners, Lisa and Walter Acker, 12 years to design and renovate the massive building. Beautifully designed porches wrap the interior allowing for access to fresh air and magnificent views from every room. Outdoors, enjoy lawn games, fountains, a firepit, hot tub, and an outdoor shower. An enormous rooftop terrace with cushy seating and a dining area, allows for entertaining and alfresco dining. The garden rooftop features a lush lawn and all-season panoramic views of the Verde Valley and Sedona Red Rocks.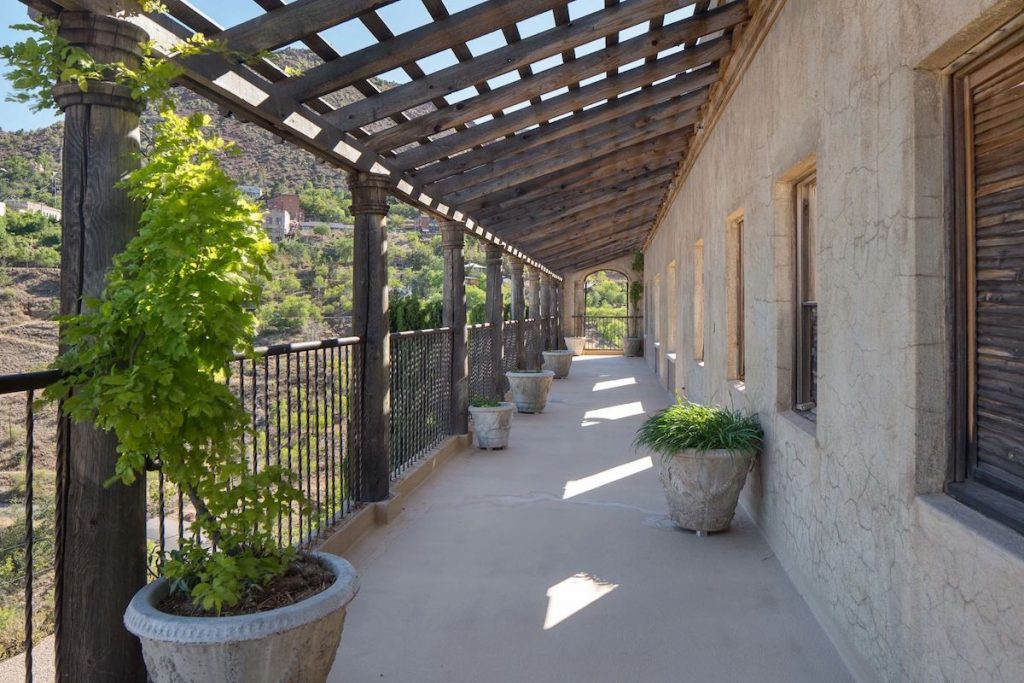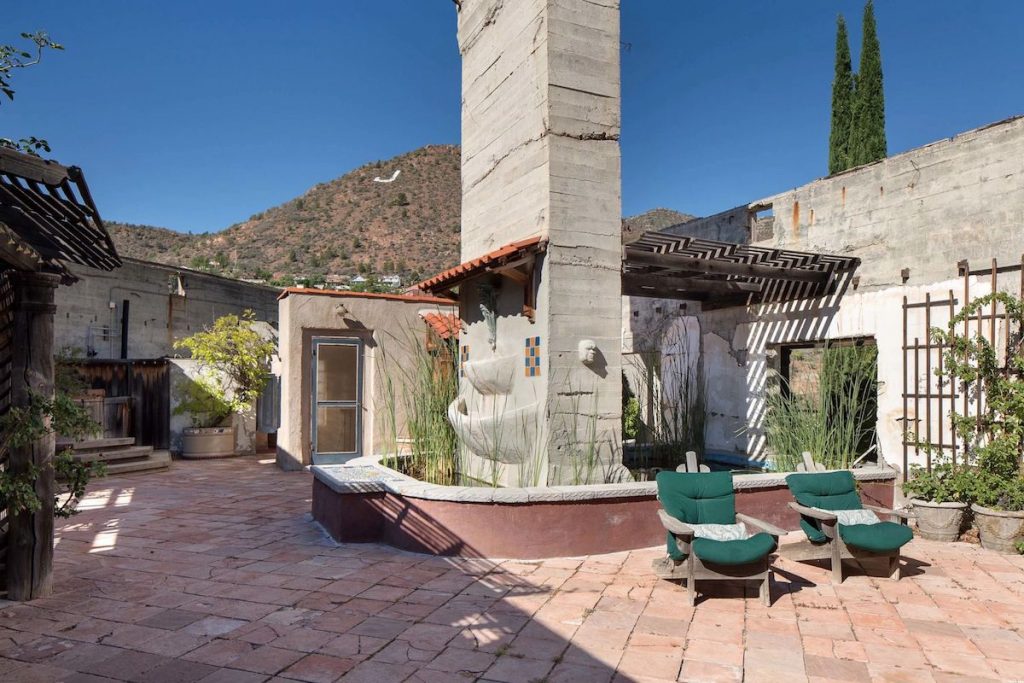 Prescott Municipal Airport – Ernest A. Love Field Airport is about a 30-minute drive time to/from the estate. Nearby cities include the vibrant arts community of Sedona, where visitors can hike majestic trails, peruse metaphysical stores, and dine at charming cafés; and the forest friendly town of Flagstaff, where visitors can ski, mountain bike, hike, and tour Northern Arizona University. The bustling cities of Phoenix and Scottsdale are just 100 miles south.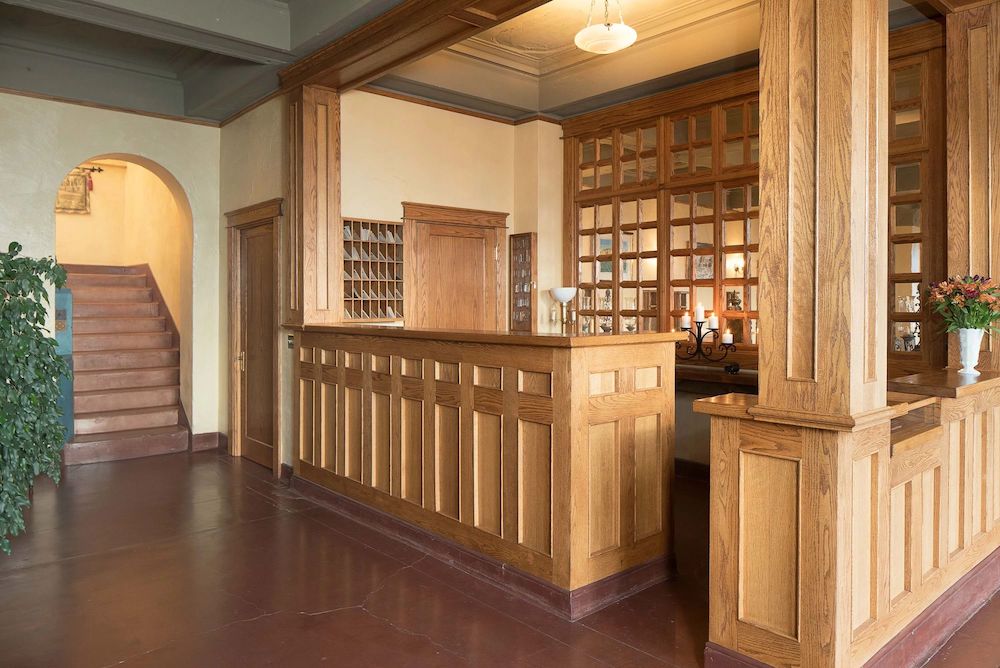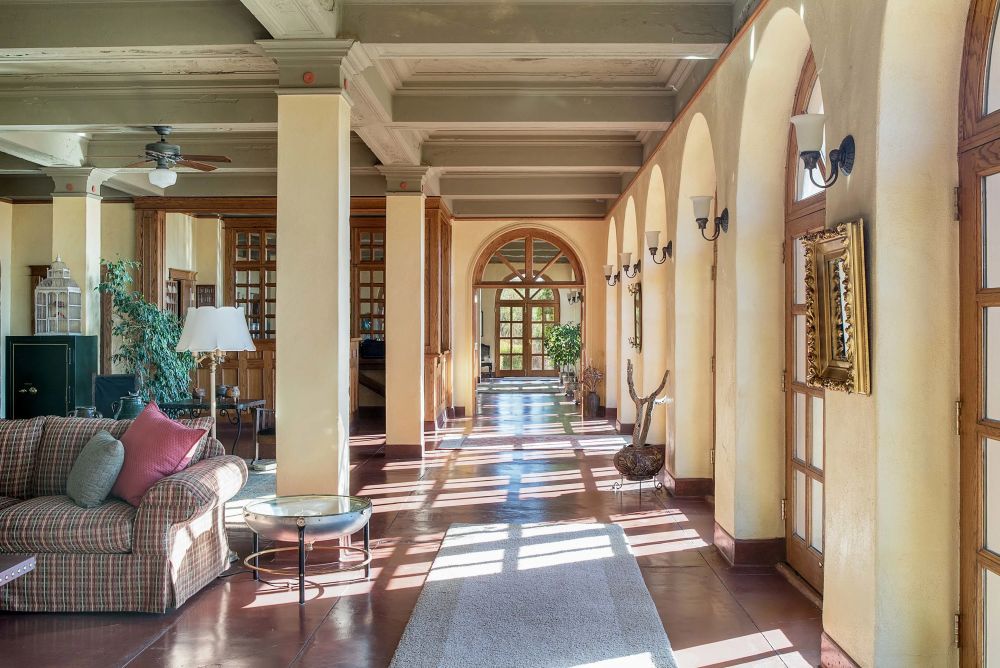 The Little Daisy is located at 300 Upper Bell Road and is available for both in-person and virtual showings. Digital bids will be taken at ConciergeAuctions.com June 26-30, 2020. There will be a $100,000 bidder deposit required.