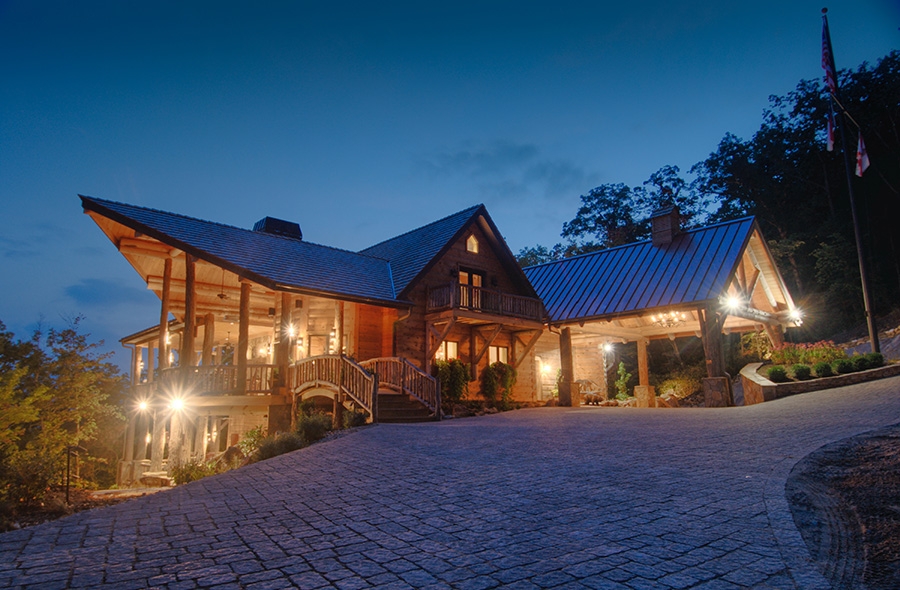 True North Log Homes is the manufacturer of the best engineered log homes in the world today — homes of exceptional quality, beauty and durability.
Located in Bracebridge, Ontario, deep in the heart of the ruggedly beautiful Muskoka region, True North Log Homes is a 100 percent Canadian company. The True North Log Homes story is one of technical innovation, hard work, and a steadfast commitment to being the undisputed leader in the construction of high quality log homes.
Whether it's a rustic retreat or a distinctive family home, we know that you have a passion for the ambiance and lifestyle that can only be created with a log home. We also know you are looking for the peace of mind that comes from owning a log home that truly meets the ultimate standard in technology and craftsmanship.
We chose the saying, "Life is not measured by the number of breaths you take, but by the moments that take your breath away," to stimulate our customer's imaginations and express the essence of the True North Log Homes. Our lives are about snippets or moments in time: from happy fun filled moments and magical family moments to exciting and loving moments, these are the times that give us true pleasure in life. Log homes naturally create an environment that allows these precious moments to be shared. Living in a log home invokes a sense of calmness, peace and solitude that helps us escape – if only for a few moments – from the hectic pace our day-to-day lives.
For 30 years we have celebrated the log home lifestyle. While being true to our roots, we have developed the most technologically advanced log home on the planet. We take great pride in the innovative spirit of our family, which is reflected in our 18 Canadian and U.S. patents exclusive to True North Log Homes. The True North technology is comprised of many minute details and it is our attention to these details that create the peace of mind that we provide to our customers.