Our readers have worked very hard and so it's only right that they want to create a home that is the physical embodiment of that hard work as well as their individual tastes, personalities and ideals. So, for the first time ever, Jetset is proud to bring you a comprehensive guide to everything you need to know to build and design your dream luxury home. We will be showcasing nothing but the most exceptional architects, designers, decorators, and furniture manufacturers. We will take you deep inside what it takes to effectively navigate the daunting task of building the ultimate home. Because if you can dream it, you should be able to make it a reality.
ARCHITECTURE & DESIGN:
Berglund Architects
Excellence through detail-oriented design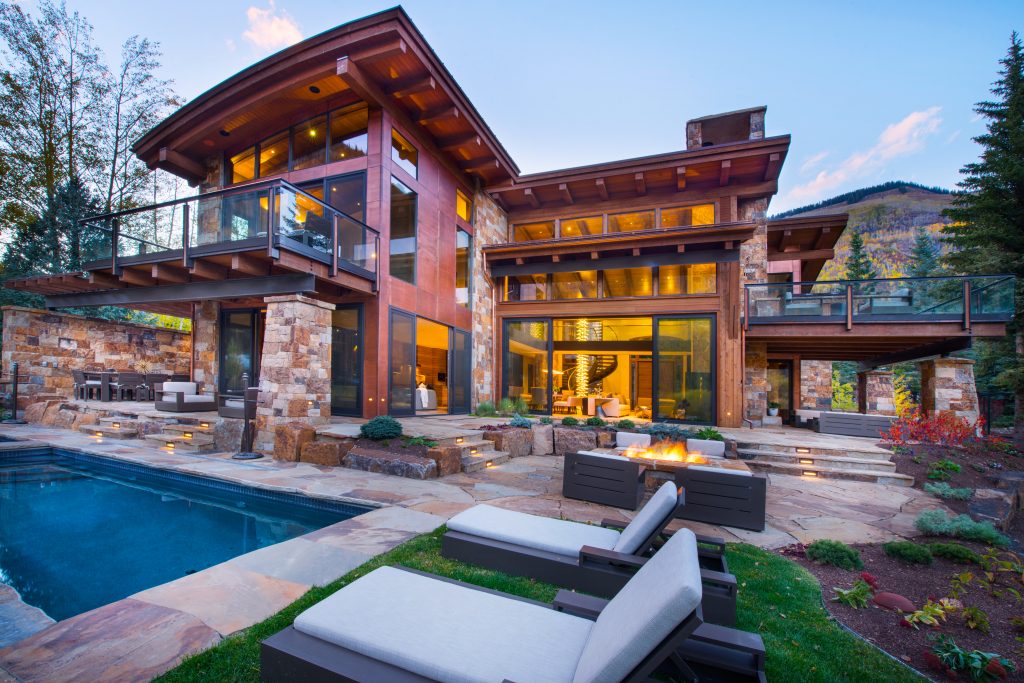 Founded by architect Hans Berglund in 2004, Berglund Architects is a Colorado-based firm that specializes in custom single-family homes, multi-family residential and mixed-use commercial architectural design for the mountain environment. As one of the leading high-end architecture firms in the Vail Valley, the company is known for its innovative, high-quality architecture that blends local vernacular designs and natural materials with contemporary influences and mountain modern style.
Berglund Architects takes a collaborative approach that encourages ideas to flourish and results in exceptional design. After using freehand sketches to explore and communicate design concepts, the company employs state-of-the-art software to create 3D computer images. Customers find that these detailed interior and exterior images, combined with computer animation, result in a more enjoyable design process and fewer changes during construction.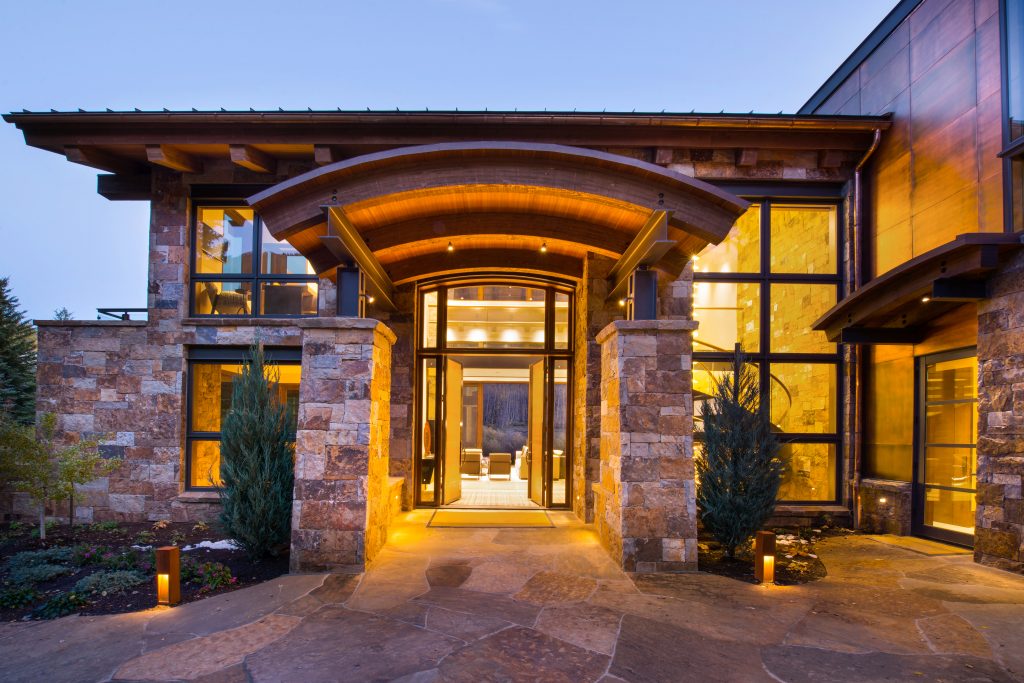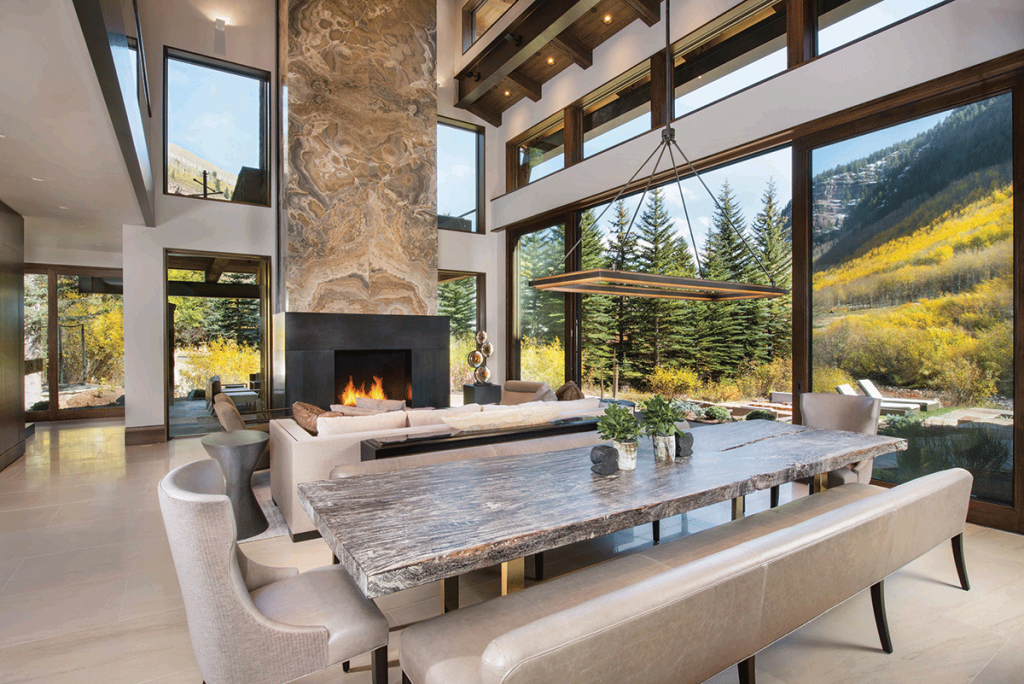 As the company's founder Hans Berglund explains, "We ensure that design is rooted to its place, responds to the natural environment and merges with the landscape. Using a palette of regional, natural materials, we create buildings that are rich with color and texture, durable, intelligent, artful and highly crafted."
Drewett Works Architecture
Designing homes that are a reflection of clients' lives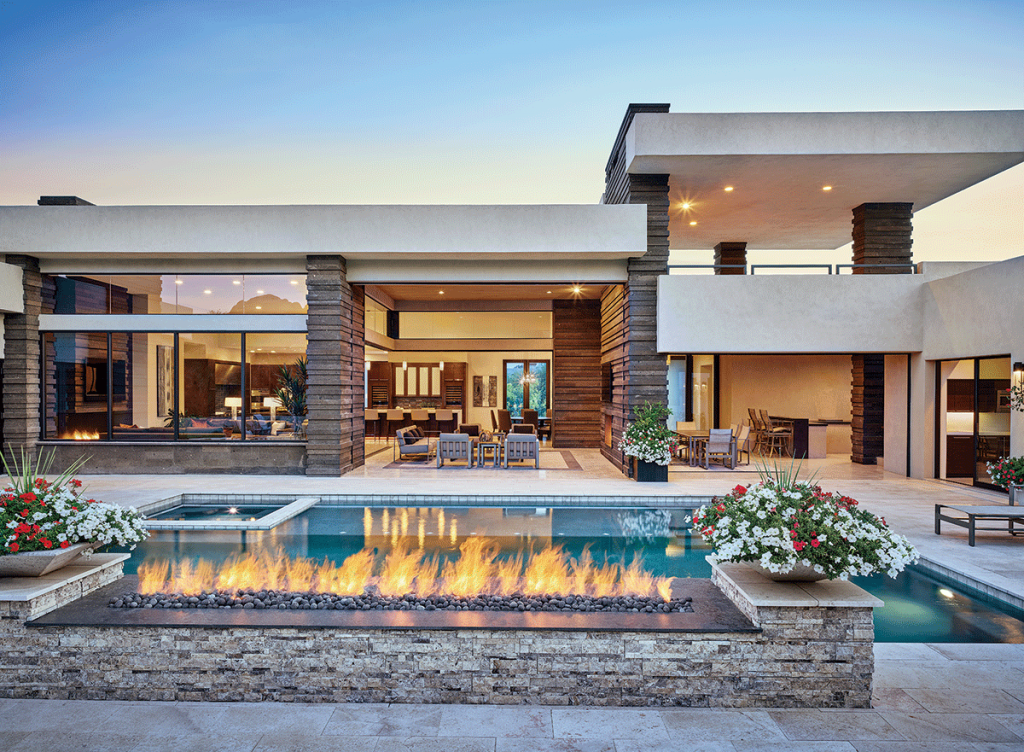 CP Drewett, AIA, NCARB, founder and president of Scottsdale-based Drewett Works Architecture, believes that a home should be a true reflection of who a client is. "I begin every project exploring the way a client lives, works, plays . . . the fabric of their daily lives," he explained. Then, by using hand-drawn renderings, 3D computer modeling and virtual reality, the DW team blends centuries-old techniques with modern technology to present design concepts in an engaging and frame-worthy way. With an ability to navigate the design review process in even the most demanding communities and municipalities, the DW team expediently moves projects from dreams to reality.
Arkimodel
Custom closet design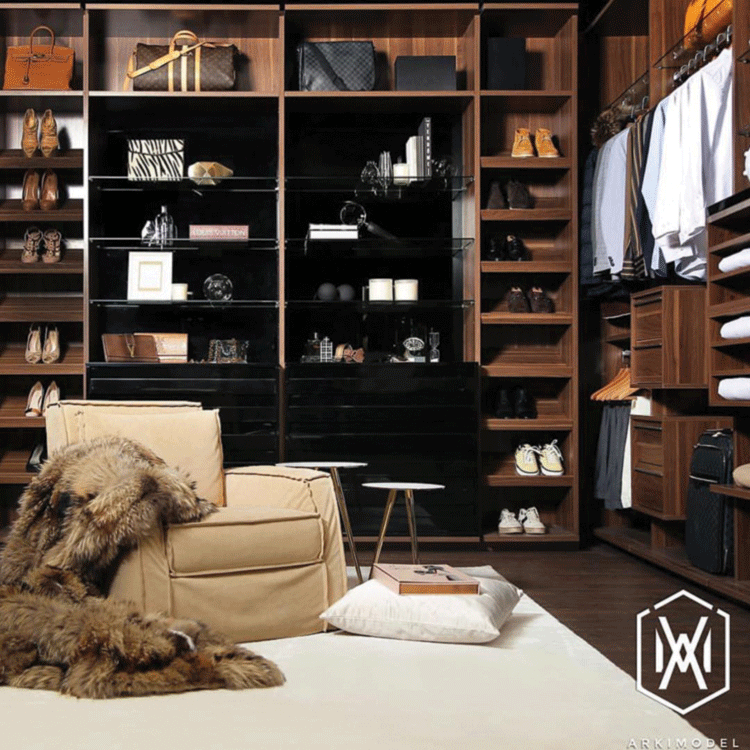 Arkimodel emerges out of the need to offer an integrated solution for interiors. With a minimalist approach and using the latest technology in modular systems, Arkimodel creates beautiful and modern closets, doors and entertainment units that are adaptable to any particular space and style.
Bottega Veneta
Home design collection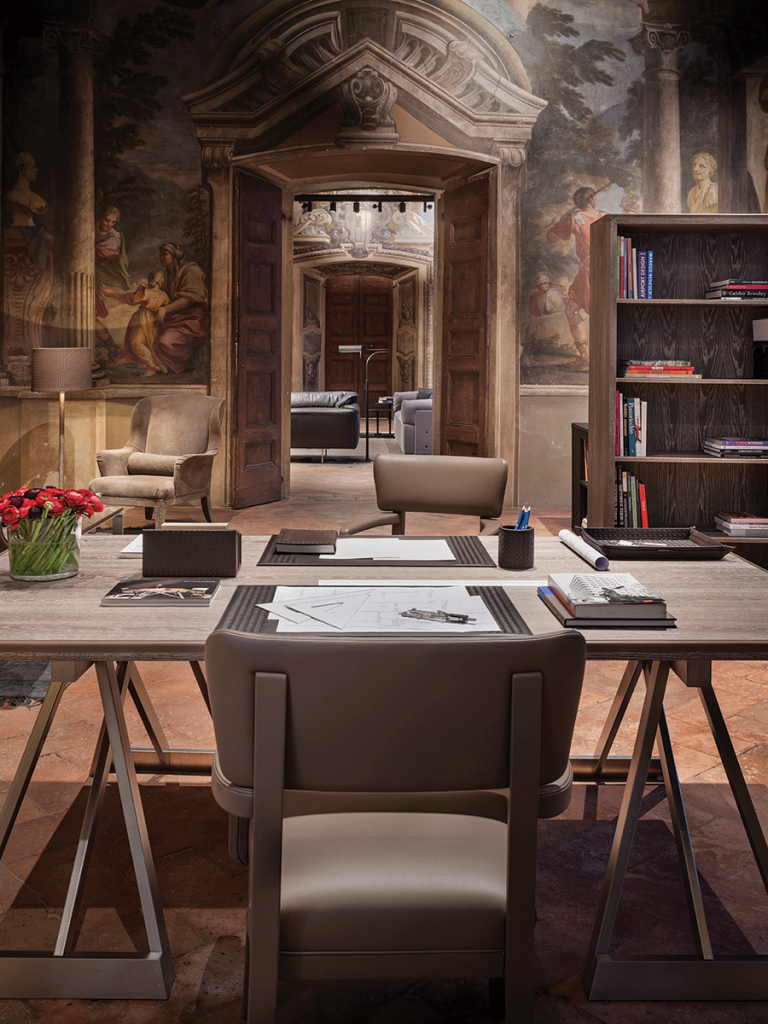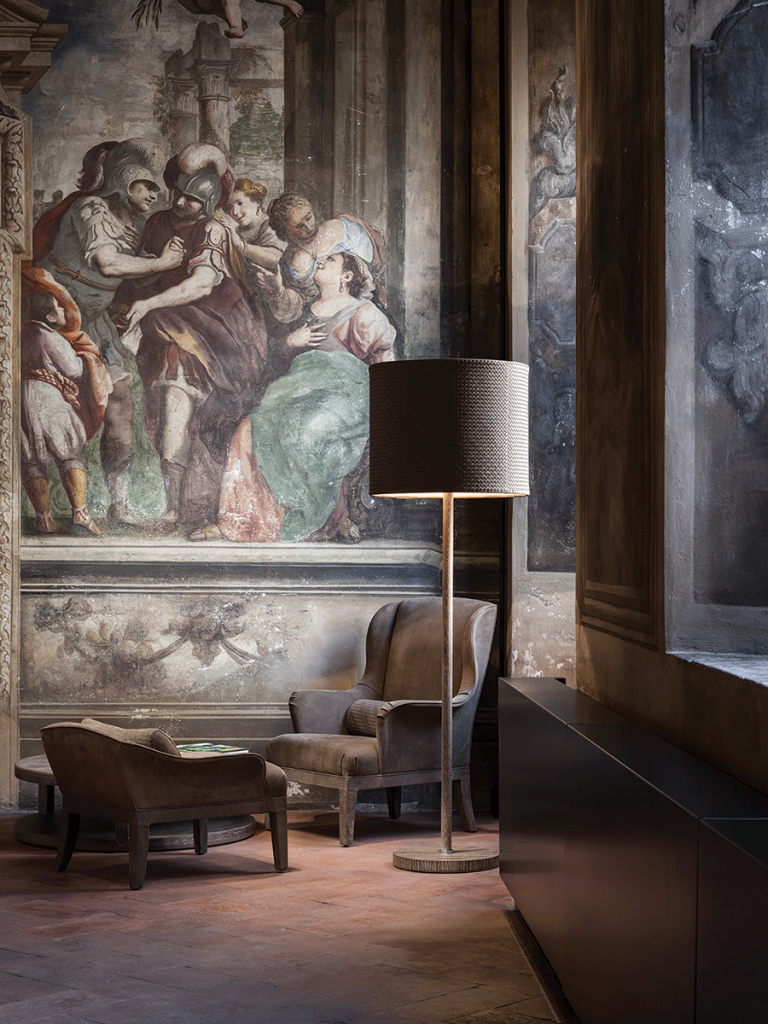 Bottega Veneta will unveil an expanded home collection, with a variety of new colors, textures, and products sure to inspire envy among neighbors. Some of these new pieces are more rustic, others more refined, but each one is versatile, functional and beautifully crafted to last a lifetime.
LUXURY INDOOR LIVING:
Cambria
The premier source for pure, natural quartz stone surfaces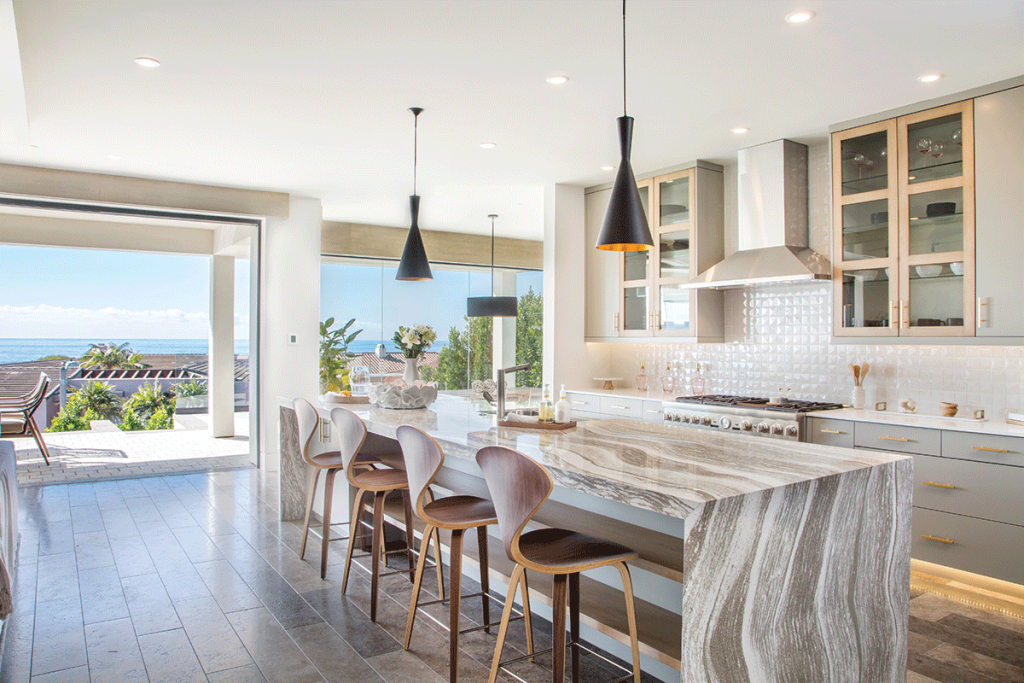 As the leading producer of made-in-America natural stone, Cambria offers a diverse palette of over 150 sophisticated designs in a variety of colors and tones – from traditional to contemporary and from bold to eclectic. These nonporous, scratch and stain-resistant stone surfaces are maintenance-free and have endless uses for countertops, floor tiles, vanities, fireplace surrounds, showers and wet bars. Recently introduced, Cambria Matte™ is a distinctive, breakthrough finish option that provides an appealing low-sheen alternative to Cambria's standard high-gloss finishes. Cambria's entire stone collection is created by skilled craftspeople who carefully monitor quality throughout each step of the production process.
Alyshaan Fine Rugs
Handcrafted quality from around the world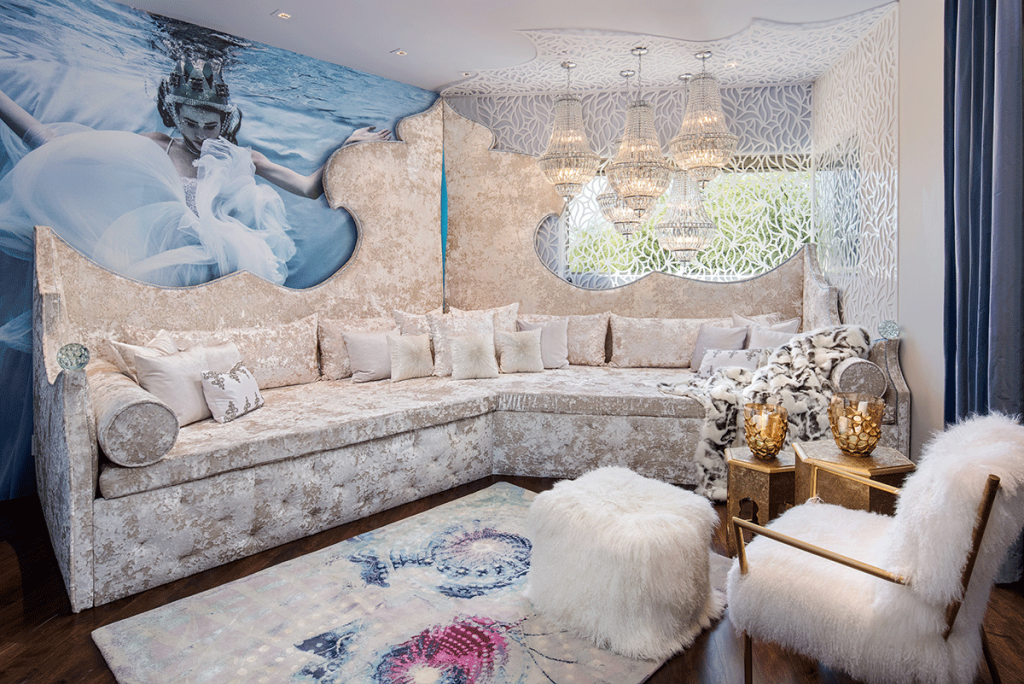 Offering a friendly, knowledgeable staff and worldwide shipping, Alyshaan Fine Rugs is a third-generation business specializing in fine rugs from regions around the globe. Clients have a choice of over 5,000 handmade rugs woven purely with wool and/or silk. And for occasions when a unique size or special color combination is needed, Alyshaan offers the best custom rug program in the country.
Whether clients are looking for a Persian, antique, oriental, tribal or contemporary design, or even a palace-sized masterpiece, they will receive impeccable white glove, red carpet service from the staff at Alyshaan, eliminating the need to ever go anywhere else for fine rugs.
Victoria + Albert
A bathing experience inspired by the sea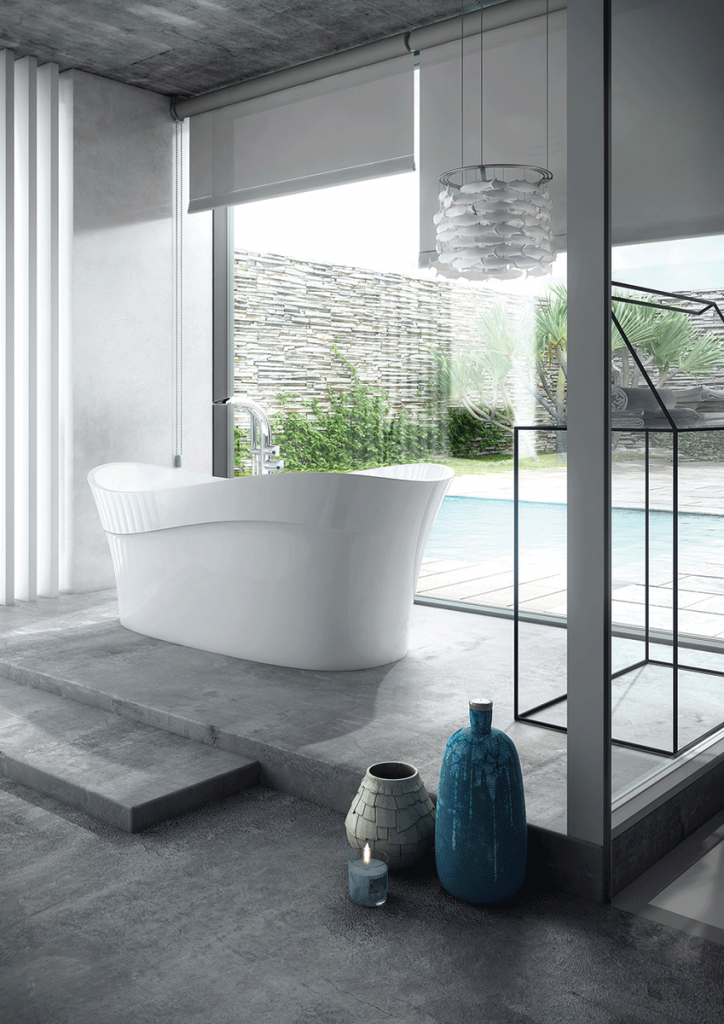 Named after the picturesque seaside town in Northern California, the Pescadero tub by Victoria + Albert captures the beauty of the ocean with its distinctive wave design. The sculpted details on both the inside and outside of the bath accent the dynamic contours of the tub's rim and pay tribute to the relaxing, oceanside lifestyle.
Arteriors
A global leader in sophisticated décor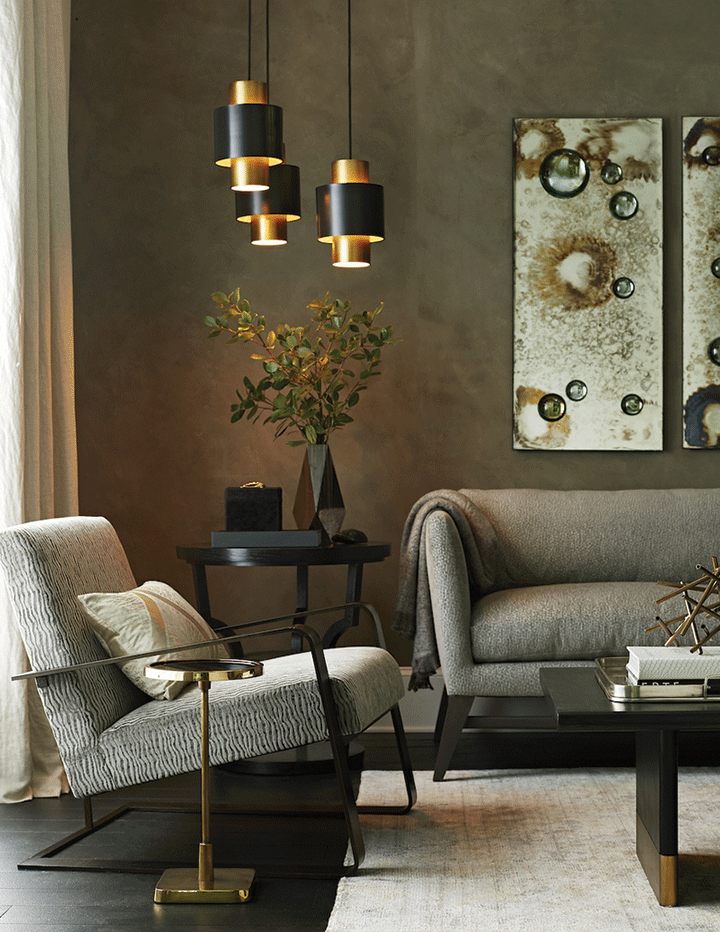 At its showrooms in Dallas, London, Los Angeles and New York, as well as through its online presence, Arteriors specializes in sophisticated artisan lighting, furniture, wall décor and decorative accessories. The company maintains more than 1,200 active designs across multiple collections and is committed to keeping over 90 percent of them in stock for quick shipment.
LUXURY OUTDOOR LIVING:
Belgard Hardscapes
Bringing your outdoor vision to life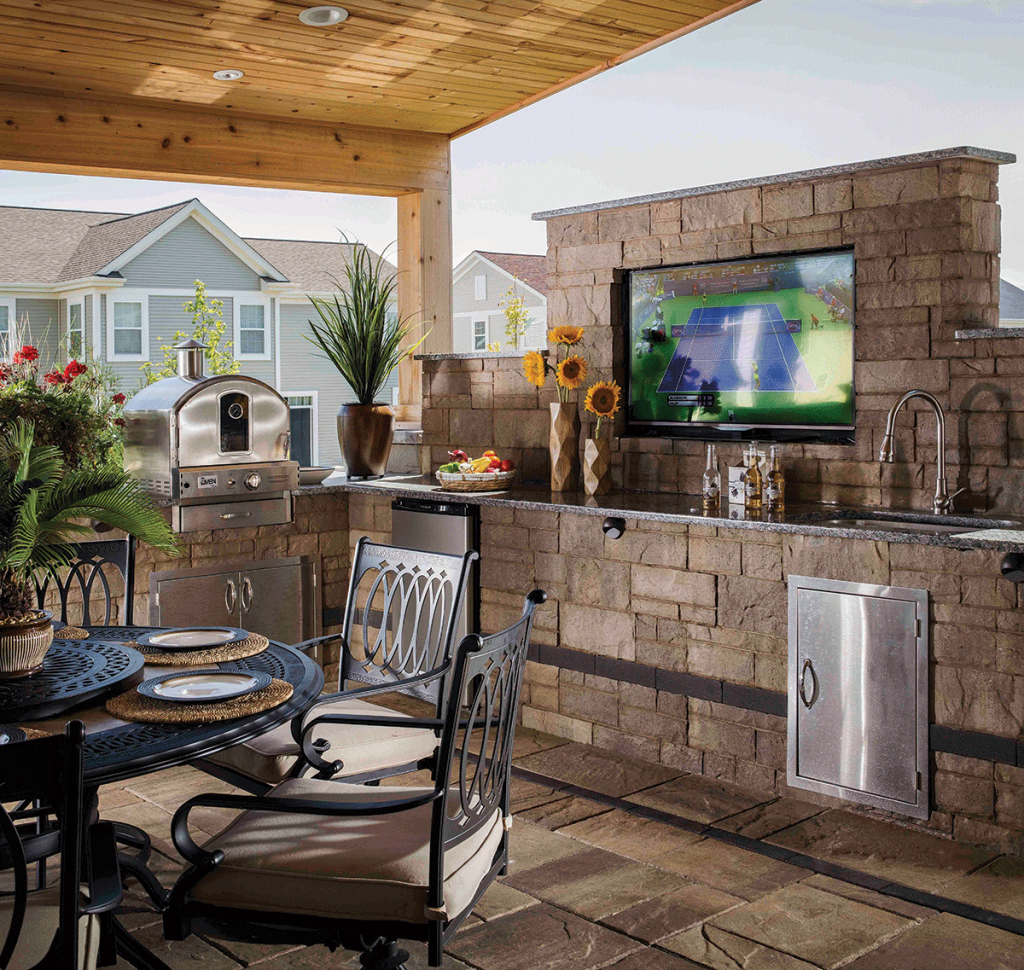 As the leader in outdoor design, Belgard Hardscapes understands that some of our greatest memories are made outdoors when friends and family gather together. To help create great gathering spaces, Belgard offers a complete collection of paver and wall products for outdoor living areas, walkways, driveways, pool decks, kitchens, fireplaces and more.
Full outdoor kitchens are growing in popularity and can be customized to meet any taste or style. Additional elements, such as fire pits, TVs, custom lighting, bars, water features and pizza ovens can also be added to give the outdoor living area even more versatility and impact. Another growing trend is to construct a permanent pavilion over the kitchen area so it can still be enjoyed if the weather changes. Some customers also opt to add amenities like outdoor showers and hanging beds – anything to make the space more comfortable and inviting.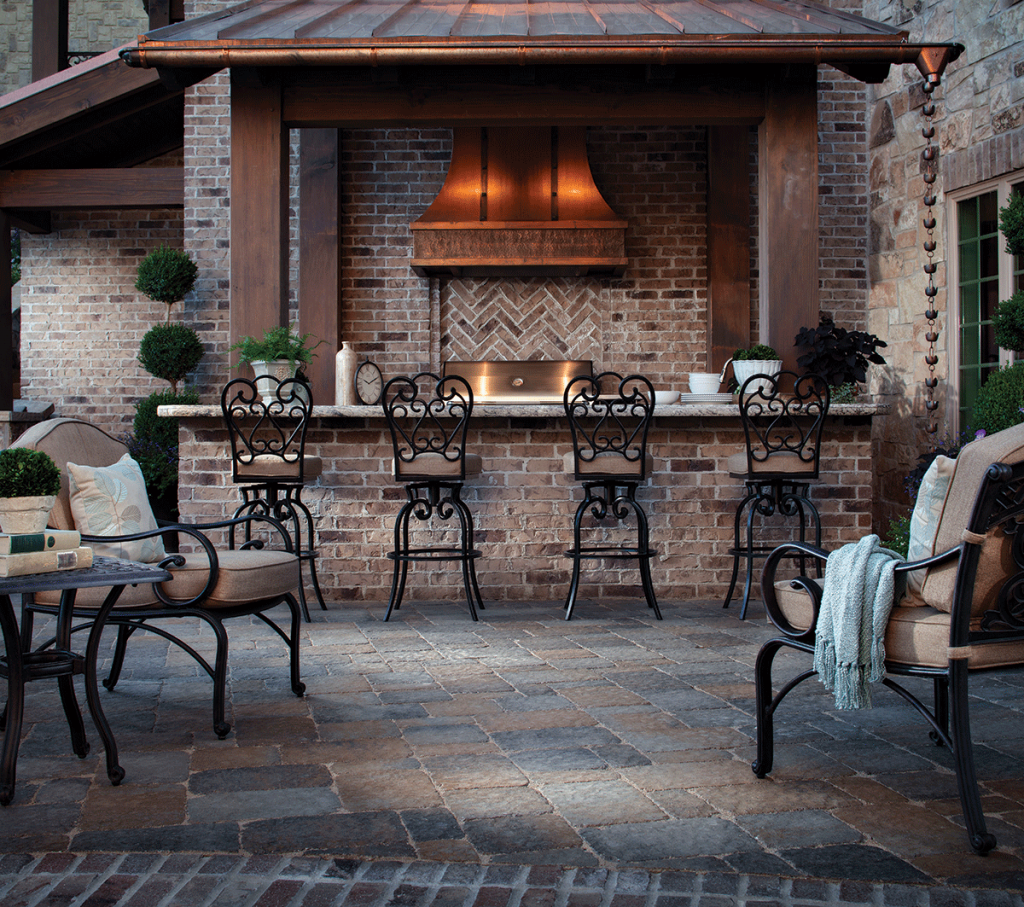 With Belgard's Design Studio serving as a resource for creating 3D renderings and designs for outdoor projects, every element you can dream of to create your ideal outdoor living space is within your reach.
B & B Italia
Modern furniture with timeless elegance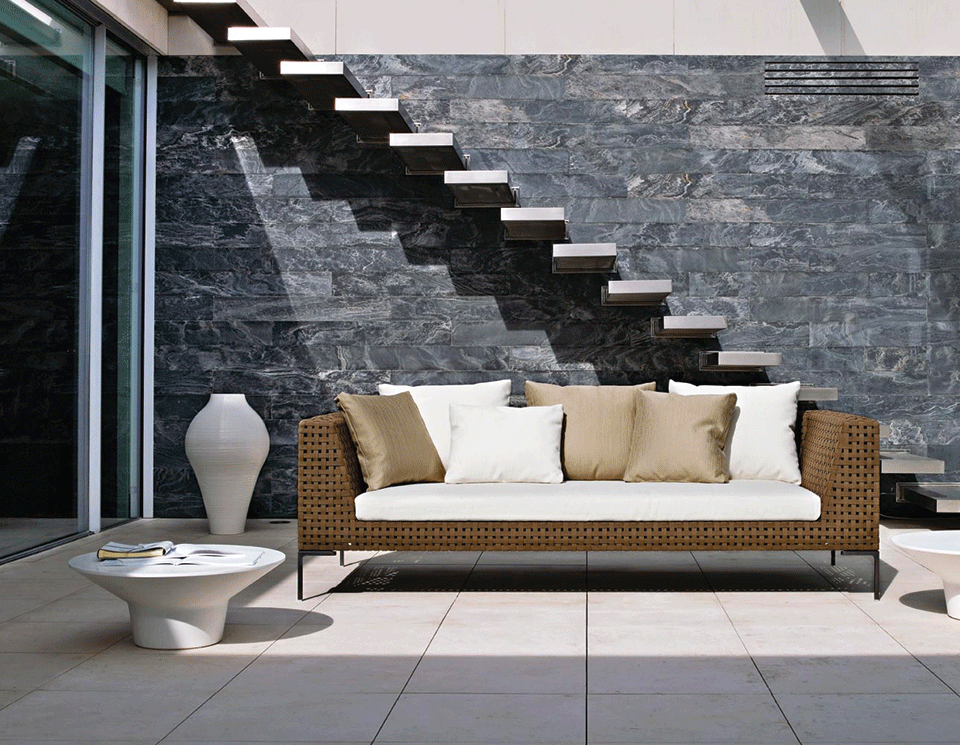 Headquartered near Milan and maintaining a presence in more than 80 countries worldwide, B & B Italia is a leader in modern furniture that is distinctive and characterized by exceptional quality and timeless elegance. The company's commitment to continual research and its strong relationships with international designers enable it to respond quickly to the ever-changing lifestyles, habits and requirements of today's consumers.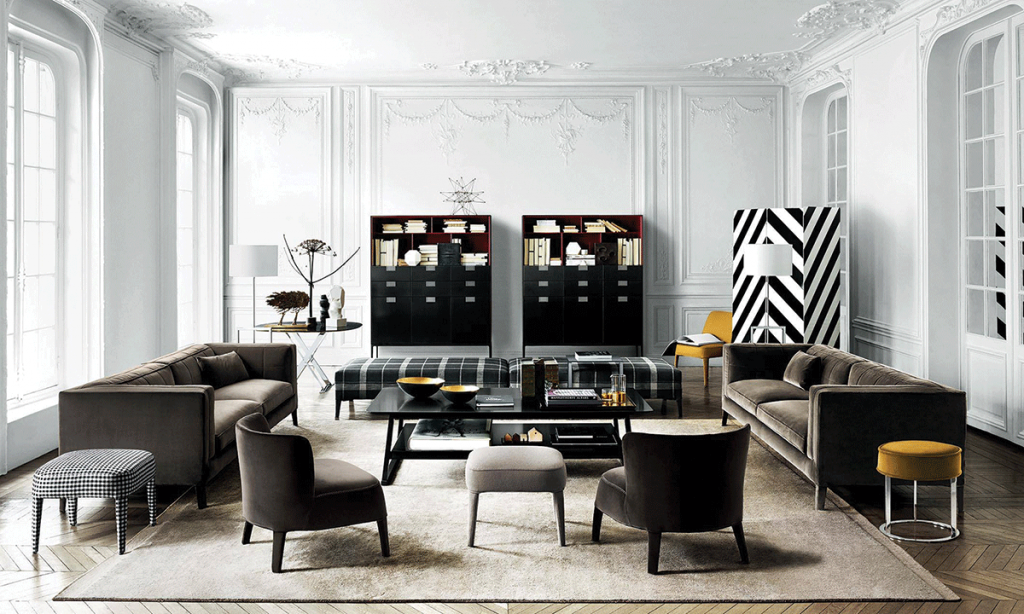 The B & B Italia collection offers an unrivalled blend of creativity, innovation and industrial potential. The company's outdoor collection, B&B Italia Outdoor, is created by using exclusive materials and avant-garde technologies to provide freedom and comfort for outdoor living.
Solus Décor
Concrete fire pits, water features, and tiles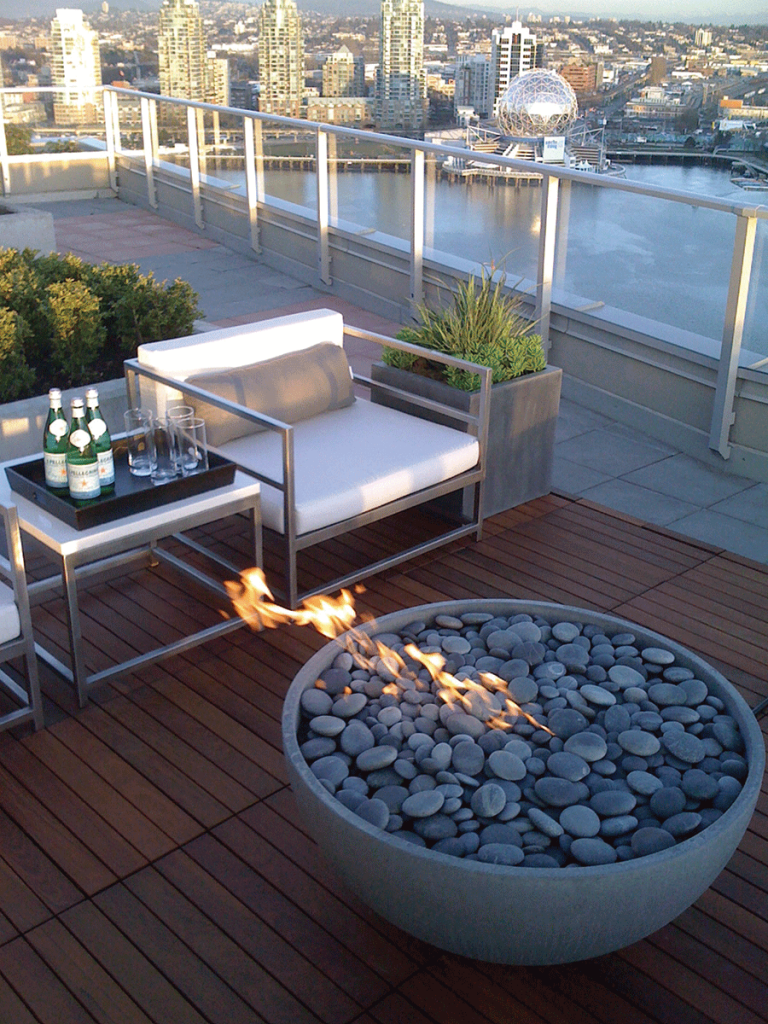 Designed to be aesthetically beautiful, Solus creates the finest modern concrete products found anywhere in the world. Solus Decor is dedicated to hand making fire pits, water features, tiles and surrounds that showcase the qualities of materials and help to build better living spaces.
Diamond Spas
Custom spas, hot tubs, and pools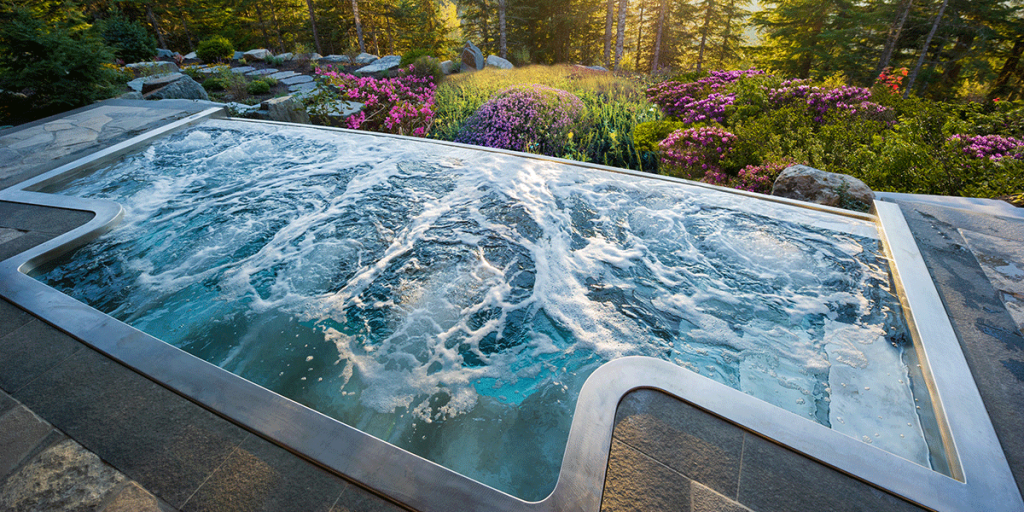 Diamond Spas manufacturers custom stainless steel or copper spas, pools, glass walled pool and spas, cold therapy pools, swim spas, water features and luxury indoor and outdoor bath fixtures. Serving residential, commercial, hospitality and super yacht markets since 1996, Diamond Spas are shipped worldwide and proudly made in the USA.