With uninterrupted waterfront views of the sparkling Biscyane Bay as well as Miami Beach, Key Biscyane and the Miami skyline, the Una Residences in South Brickell offer future residents the opportunity to live an elegant lifestyle in a dramatic skyscape. The 135 condominium residences spread over 47 floors with floor-to-ceiling windows allow daylight to flood through, while sliding doors onto deep-set, shaded balconies enable a truly seamless indoor-outdoor living experience.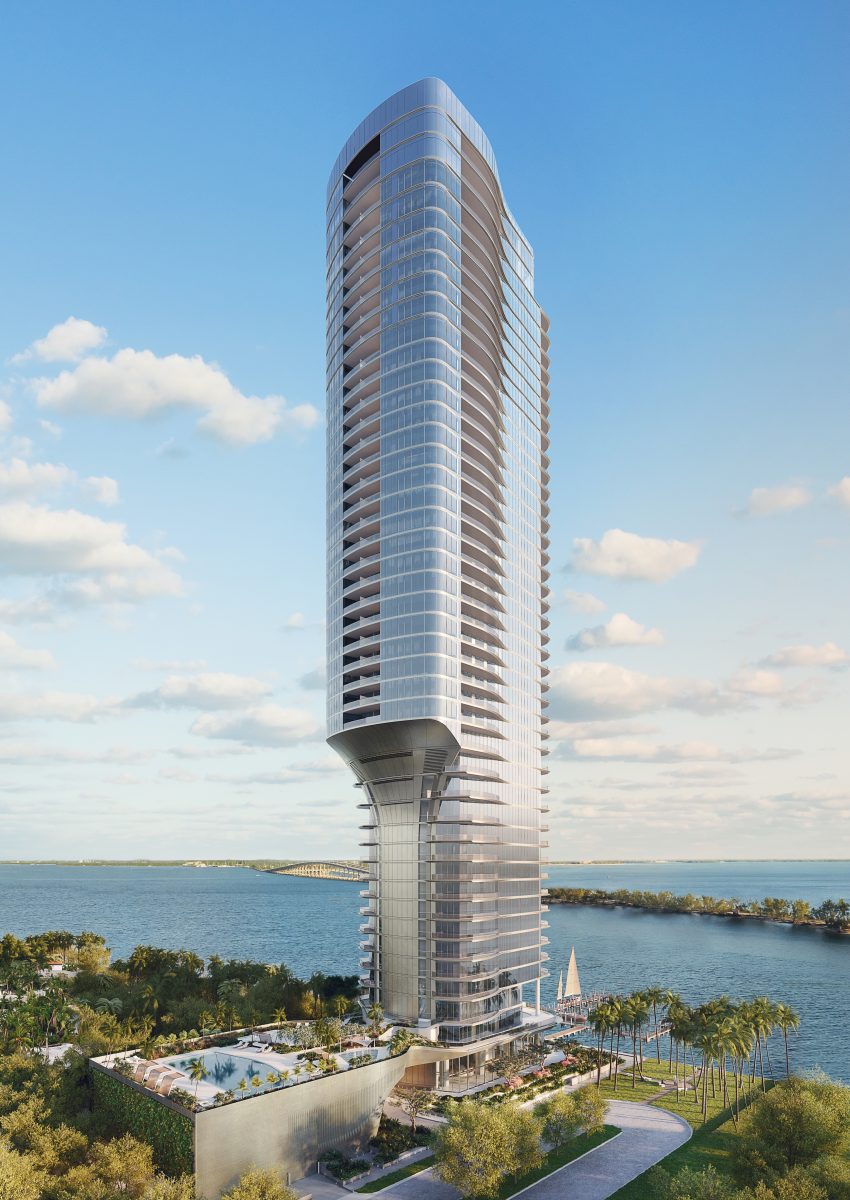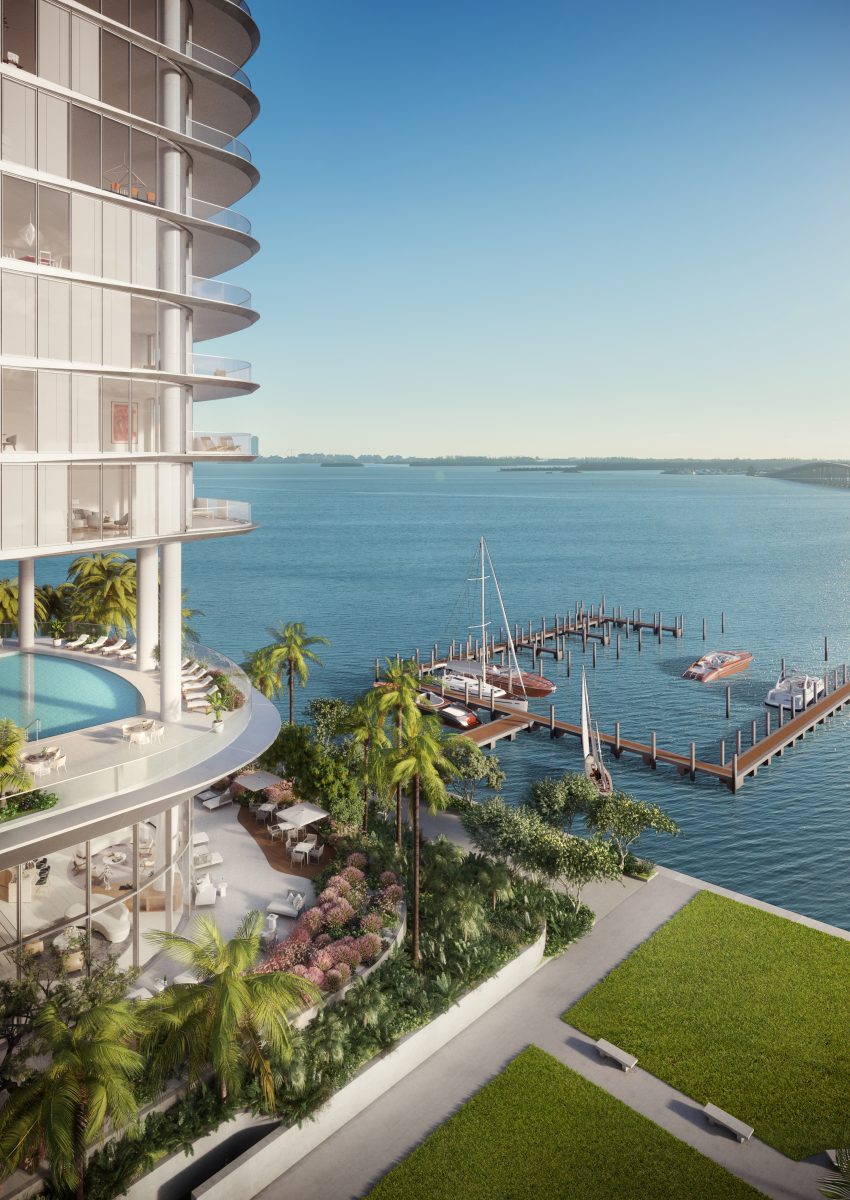 Developed by OKO Group helmed by the real estate magnate, Vladislav Doronin – who is also the chairman and CEO of luxury hospitality brand, Aman – the amenities available to the Una residents are unsurpassed. Aman's expert spa teams advised on the spa and fitness amenities, with exercise studios, treatment rooms and the gym overlooking the waterfront and wall-to-wall glass windows creating an open and airy environment in which to work out, regenerate and reset. Further amenities include four swimming pools one of which is set overlooking the waterfront, allowing for early-morning laps as the sun rises over Biscayne Bay or a leisurely paddle in the evening during dusk when the surrounding sky and water turns a magical mauve. A very rare amenity for Miami will also be available to the residents in the private marina, enabling access to one of Miami's biggest attractions; its boating lifestyle, fishing trips, and leisurely weekend picnics moored to a sandbar.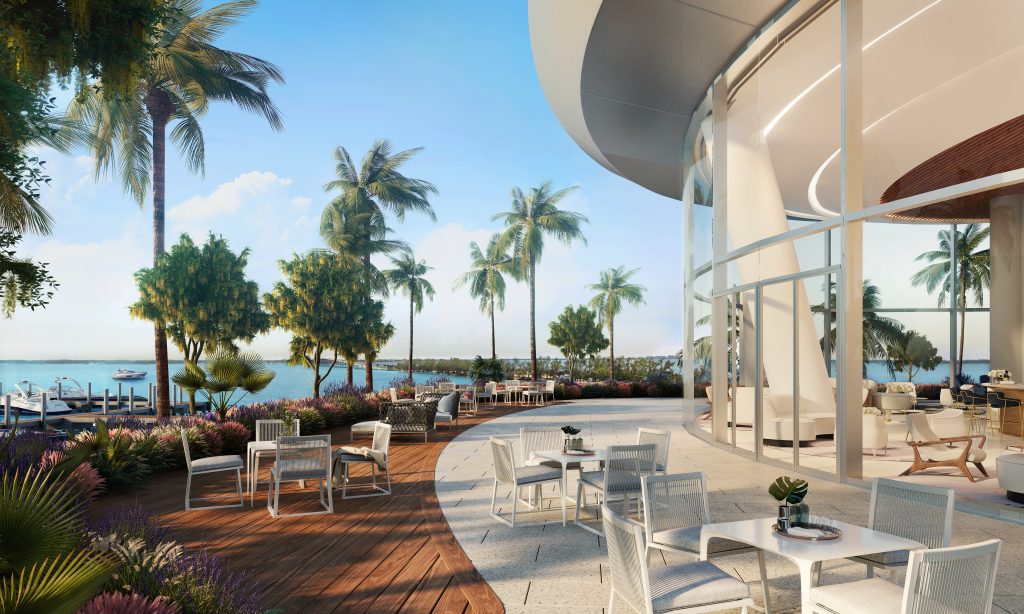 Each of 135 sophisticated residences will feature private elevator entry and a soft palette of teak, walnut, and natural stone brings elegance and warmth to the expansive kitchens. Bedrooms and living areas are set along the waterfront, making the most of the striking bayfront views from these exquisite, new Brickell condos.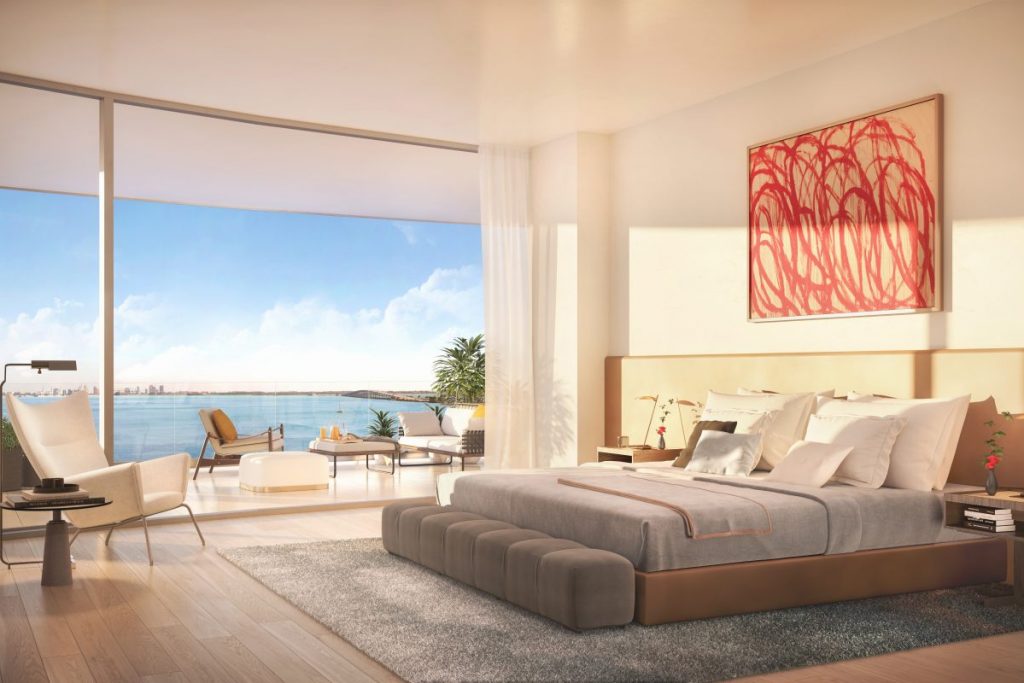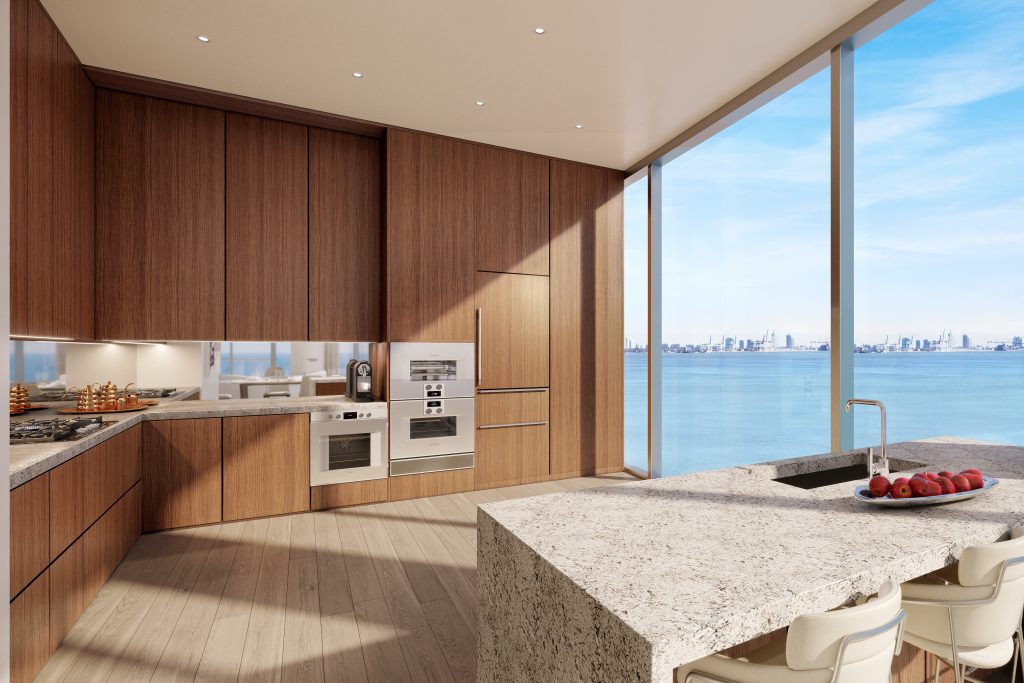 The Una tower is the only new condominium building to be built in this neighbourhood of Brickell – Miami's Park Avenue – for a decade and is the tallest building of its neighbors. Designed by the legendary Adrian Smith and Gordon Gill – who are known for their world-class, towering skyscrapers including the Kingdom Tower – the sinuous curves of the building are inspired by the timeless design of the iconic Riva yacht, perhaps the world's most sensual and sophisticated yachting brand.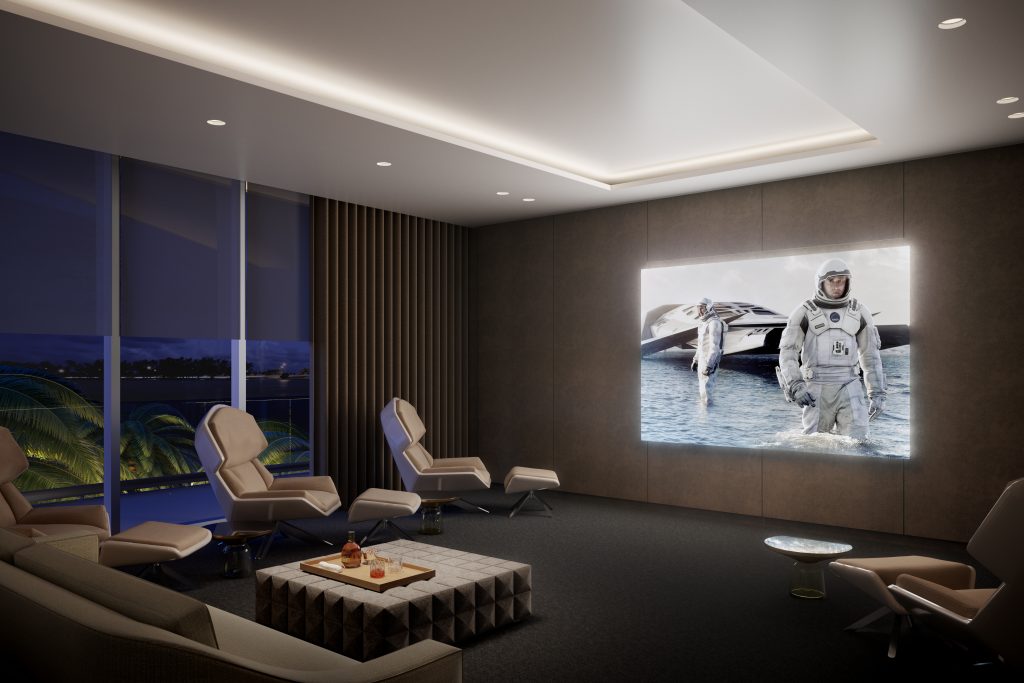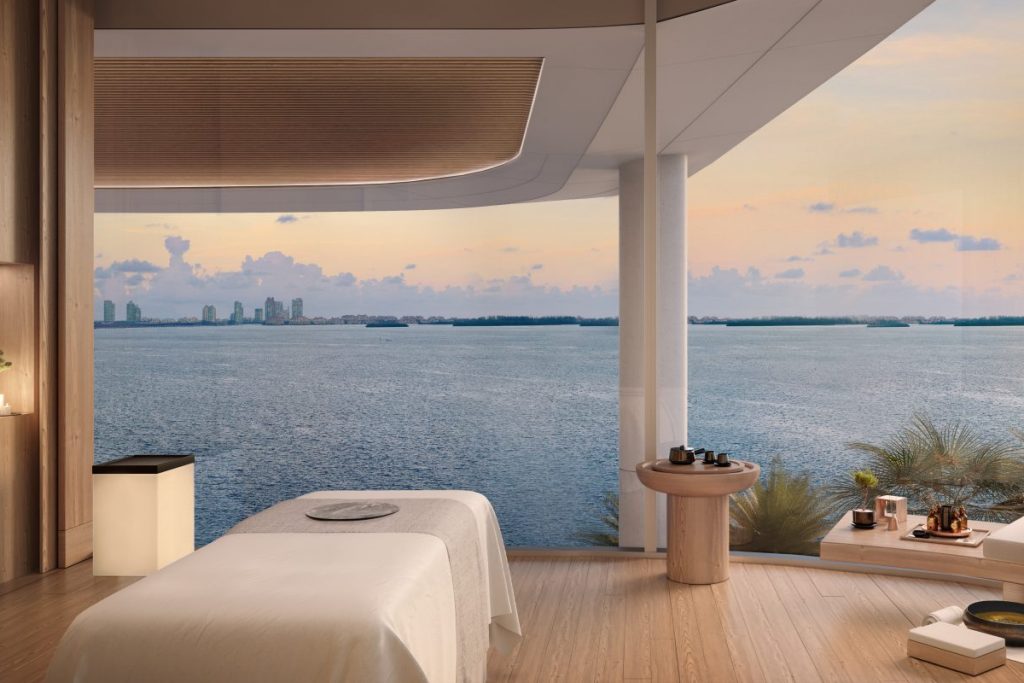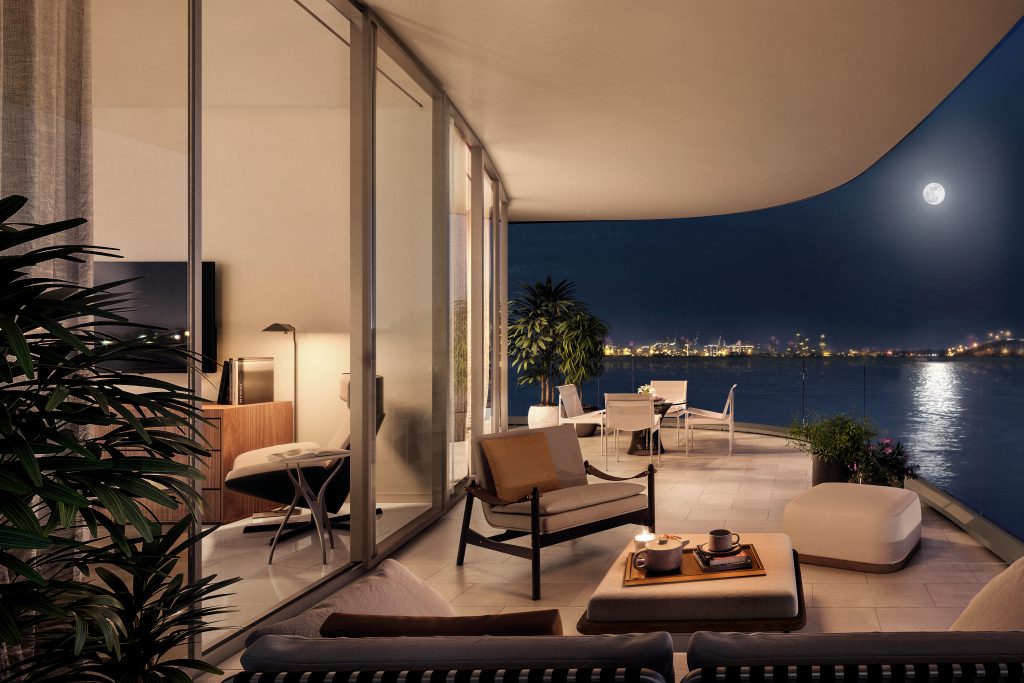 This established, private neighborhood, on the fringes of leafy Coconut Grove, and Downtown Miami is a desirable address for families and health fanatics; minutes from miles of open green spaces and arguably Miami's most popular running and cycling route, across Rickenbacker Causeway to the white beaches and protected parks of Key Biscayne. Sailing clubs and the finest private schools including Ransom Everglades and the Coconut Grove Montessori School are within minutes of the Una tower.