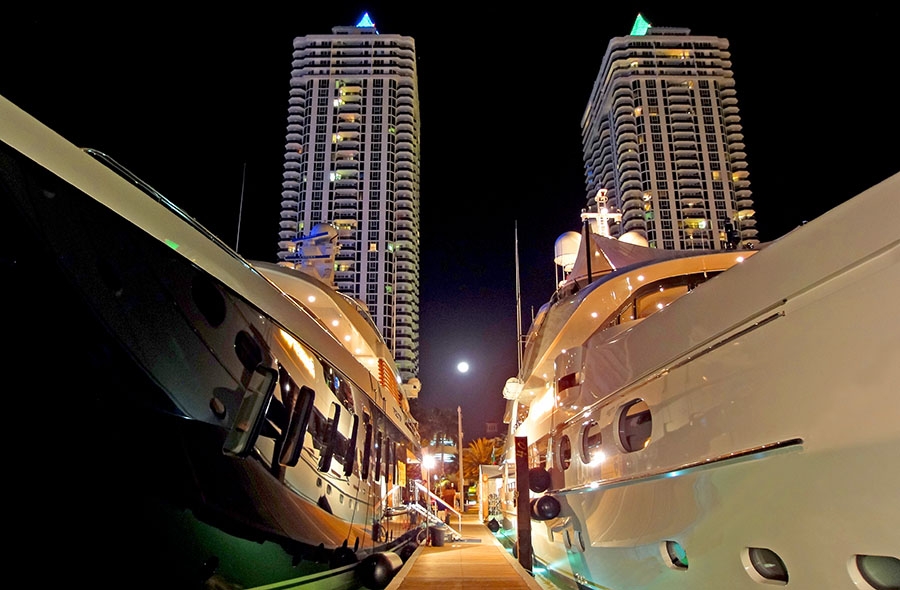 As your Engel & Völkers Lifestyle Sales Director, my experience encompasses 30 years in the real estate and yachting industries with a specialization in waterfront properties, marinas, yacht berths and resorts in Florida, the Caribbean and Europe.
Based in South Florida for over 30 years, I have intimate knowledge of the coastal properties of Broward, Palm Beach and Dade counties and continue to provide results for our esteemed clientele in their waterfront and investment property sales and purchases.
"Demystifying the maze of decision making in selecting a residence, investment, transportation and lifestyle of your dreams is our objective. Whether we service your purchase or sales professionally or provide a global network of highly trained lifestyle advisors, we maintain your goals and track the services referred."
Your dreams and investments are realized by our commitment to bespoke service and our vast network of unique property advisors and yachting specialists", At Engel & Volkers in South Florida, we specialize in waterfront residential, marine and commercial properties, also sales and charter of yachts and private jets. Providing exclusive Engel & Völkers Shops locations the in the most prestigious areas worldwide and committed to executing the client's investment returns in property or lifestyle, is our ultimate goal.
ESTATES
Receive an exclusive experience of buying or selling property with our highly experienced Engel & Völkers Lifestyle Advisor who are committed to delivering exceptional real estate services and area expertise. Listing a residential or commercial property provides successful results with the Engel & Völkers branding and worldwide marketing reach. Our internal network, creative design, PR, social and promotional media platforms insures sales for our esteemed clients.
YACHTING
Delivering over 30 years of experience in the yachting industry, our portfolio includes the purchase and sale of exclusive yachts, yacht chartering services, new construction, yacht refits and professional yacht management. With a unique expanding network, Engel & Völkers is active in 600 locations with esteemed broker advisors. Whether a sailboat or a motor yacht vacation, we will steer you to the destination of your dreams with our professional Charter Advisors.
AVAITION
Engel & Völkers has created a new Aviation division joining the Commercial, Residential and Yachting family. This market segment provides significant opportunities for the Engel & Völkers Lifestyle Advisor to service our bespoke clientele from one source and location with access to 6000 Engel & Völkers Advisors globally. Perfecting the art of cross marketing Lifestyle assets to our loyal principals.
NEW DEVELOPMENT, COMMERCIAL
Two decades of history in representing Marina Resort Developments in Florida and the Caribbean positions our specialization with Engel & Völkers and completes the circle of service for our commercial clients. We provide development of unique marketing initiatives and deliver successful sales programs. Positioned as renowned consultants in this niche, Engel & Völkers can provide the developer an experienced team and sales database to assist in the development process, identify markets and execute sales. Experienced with many on and off shore marina projects, our media associations, cross promotional opportunities and deep marine industry intelligence, complements the process and executes sales goals.
About Engel & Völkers
Engel & Völkers is a global provision service company specialized in the brokerage of premium residential property, commercial real estate, yacht sales, charter and brokerage.
The continuous expansion of the Engel & Völkers Global Network and the renowned reputation gives our 6000 Advisors access to exclusive, discrete and vetted clientele. The Engel & Völkers Worldwide Reach is established in the social and professional circles of discerning and sophisticated clienteles with proven results in attending to their asset needs.
Engel & Völkers is an established brand in Germany since 1977 and now in most European Countries, Asia, North and South America and South Africa. To date the Engel & Völkers Brand Expansion encompasses:
6000 Sales Advisors
600 Residential Shops
45 Commercial Offices
39 Countries in 5 Continents
Engel & Völkers access to sophisticated marketing and technology tools, social media platforms, local, national and international listing opportunities provides consistent sales results for the Engel & Völkers Bespoke Clients.