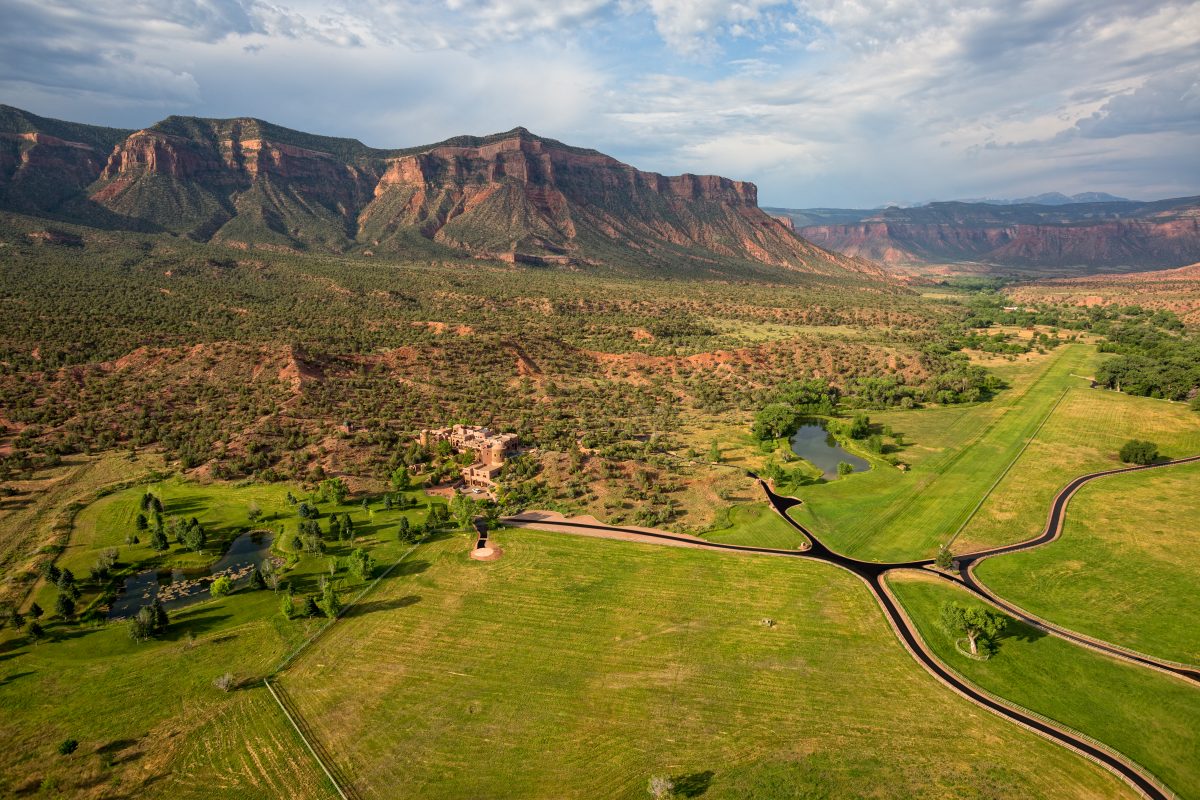 East of Moab, north of Telluride and west of Aspen lie the majestic red canyons formed by the Dolores River as it winds its way up the Colorado border with Utah. One of the world's most stunning landscapes, it would take none other than the founder of The Discovery Channel, John Hendricks, to create a home among the red rock canyon country of Gateway- a unique destination where humanity can pause and contemplate its relationship with nature. This is a place where the planet truly opens up to tell its epic geologic story.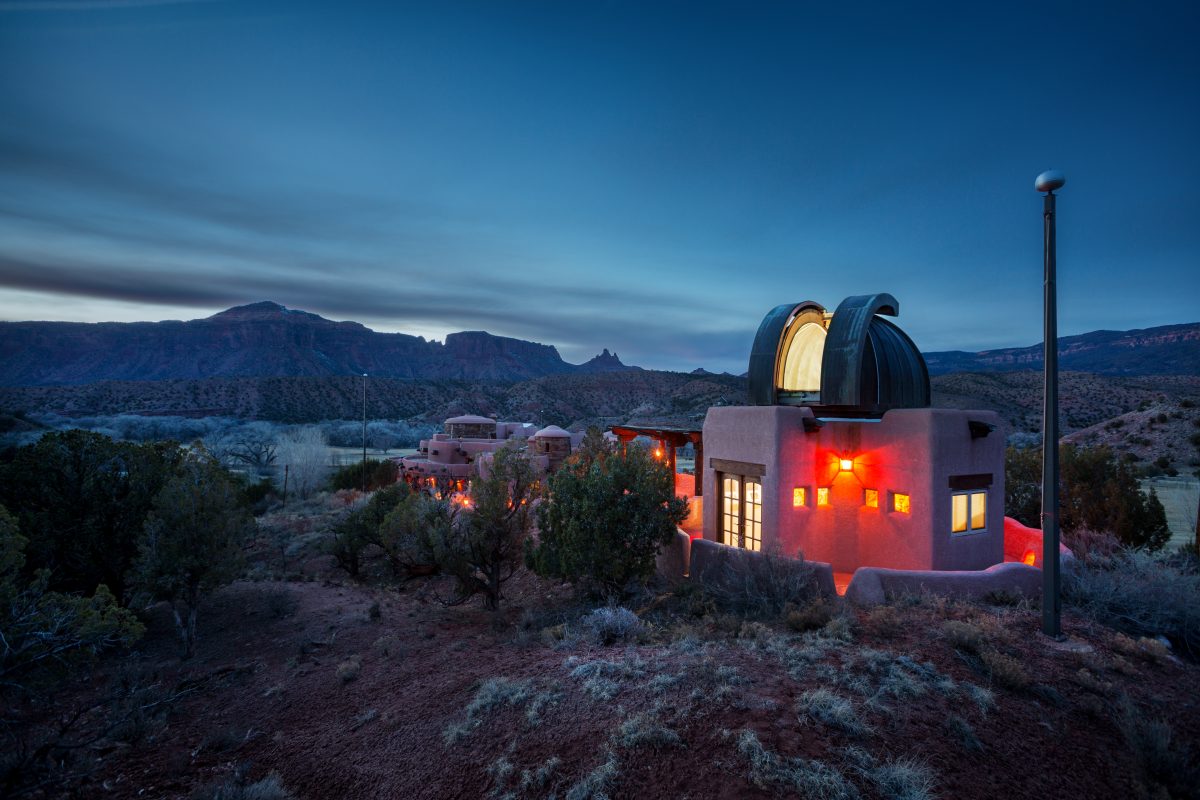 Located in Mesa County, Colorado (approx. 6,412 acres) and in Grand County, Utah (approx. 507 acres), the many expanses of West Creek Ranch include four unique parcels. The first, is the scenic and verdant Gill Meadows parcel, with its historic ruins of Driggs Mansion, nestled within the soaring and majestic precambrian rock cliff walls of Unaweep Canyon.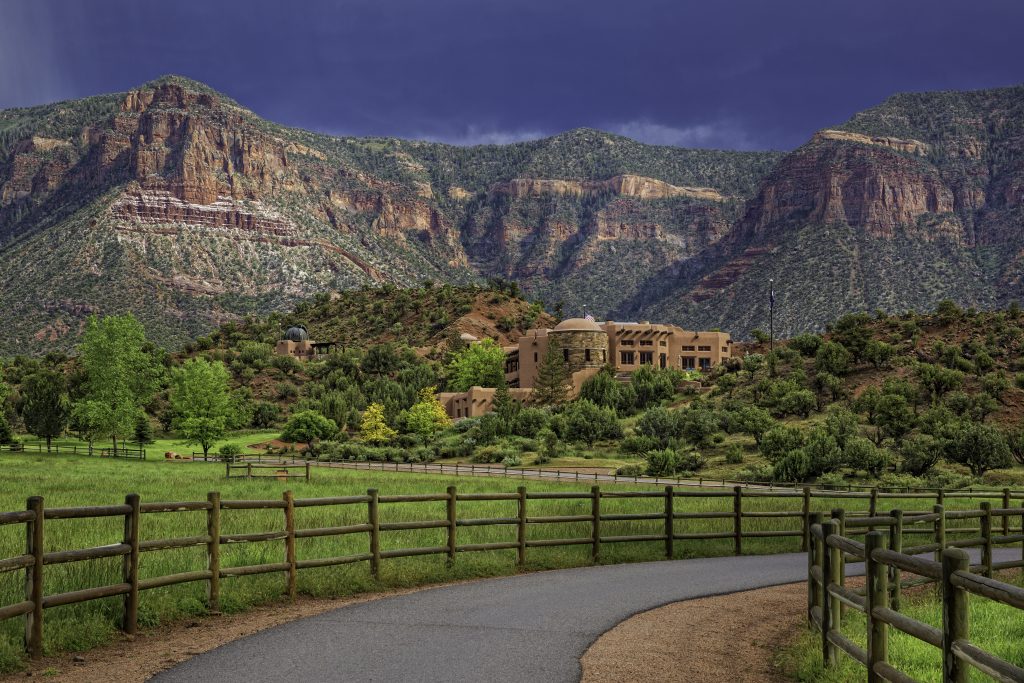 The second parcel is the remote Blue Creek parcel noted for its bear and mountain lion habitat. The third parcel is the expansive high plateau country of the Sky Mesa parcel containing a stunning log cabin retreat and helipad, with magnificent views of the La Sal Mountains of Utah. And finally, included in the sale is the West Creek Ranch Headquarters parcel encompassing the 22,000 square-foot main residence, irrigated horse and bison pastures, fishing ponds, grass airstrip and hangar, helipad, stables, astronomical observatory, and trout stream.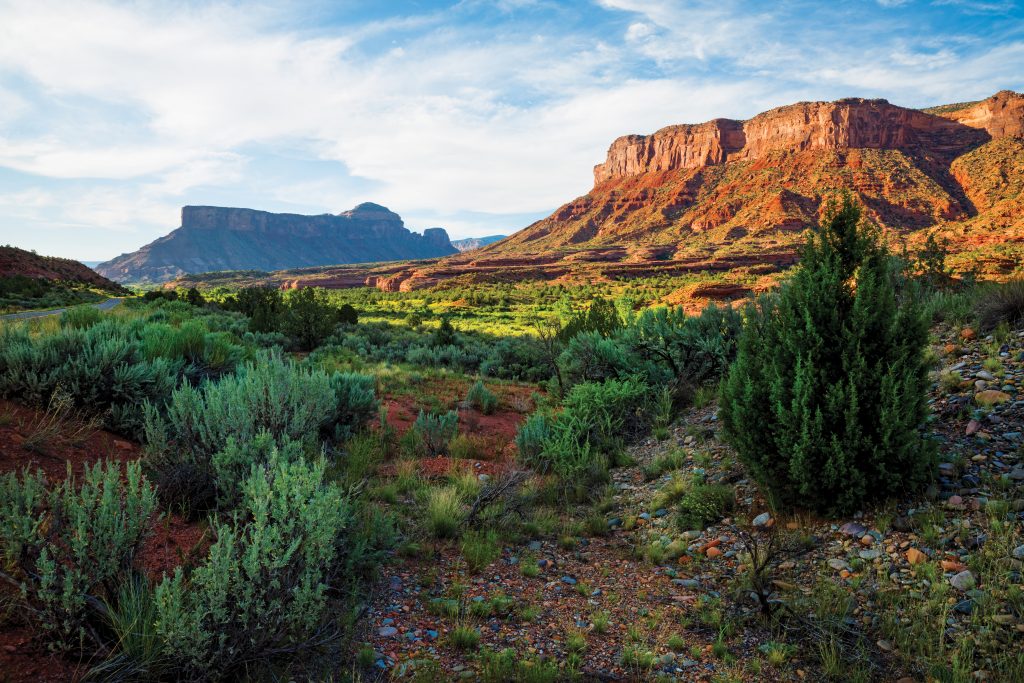 These unique ranch properties offer their owner the ultimate private wilderness retreat – all within minutes of one of the finest resorts and spas in North America, Gateway Canyons.  This listing also includes the Sky Adventures office building and airplane hangar located at Grand Junction Regional Airport, for buyers who may wish to have commercial rental property, a base of operations and the ability to hangar their private jet conveniently nearby to WestStar Aviation's facility at Grand Junction airport.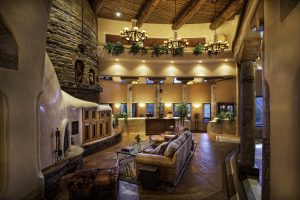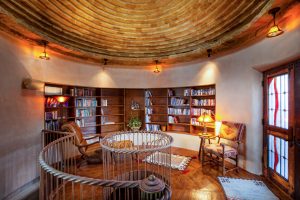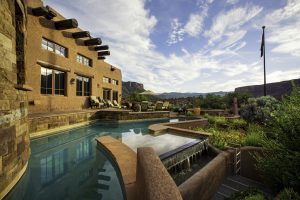 West Creek Ranch is conveniently accessed by nearby Grand Junction Regional Airport and a quick helicopter trip or scenic 55-minute drive through majestic Unaweep Canyon.  The ranch headquarters parcel also has a grass airstrip for use by small private aircraft.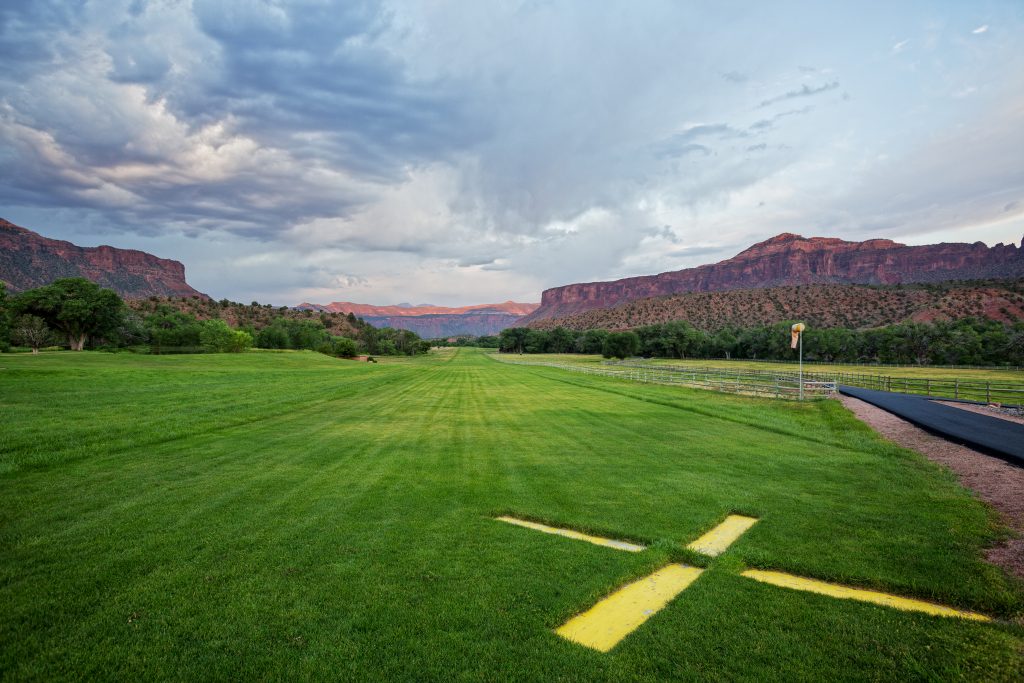 West Creek Ranch offers a complete range of outdoor adventure and sporting activities.  Dinosaur fossils and Native American rock art, scattered throughout the properties as well as on surrounding public land, complete this offering of a unique and spectacular swath of the American West.