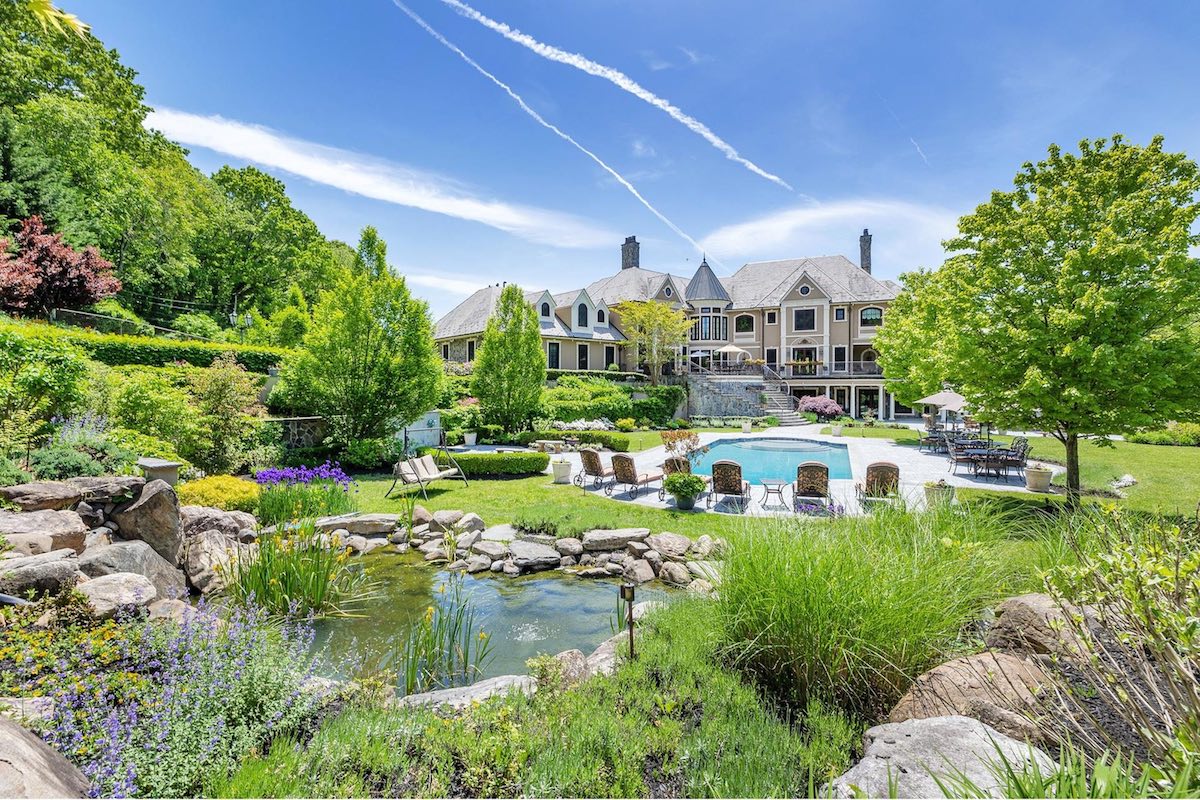 If you're in the market for a stunning multi-acre equestrian estate with all the modern luxuries, and close to a historic American horse racing track, this custom-built Long Island property is for you.
Situated on 5-acres and located at 324 Calf Farm Road, this magnificent mansion was used to film The Wolf of Wall Street, and features a 15,000-square-foot home and impeccable equestrian infrastructure that can easily accommodate the demands of even the most devoted horse enthusiast. The seller is accomplished equestrian Ralph Bianculli, who constructed the residence specifically to his equine purposes and requirements in 2010.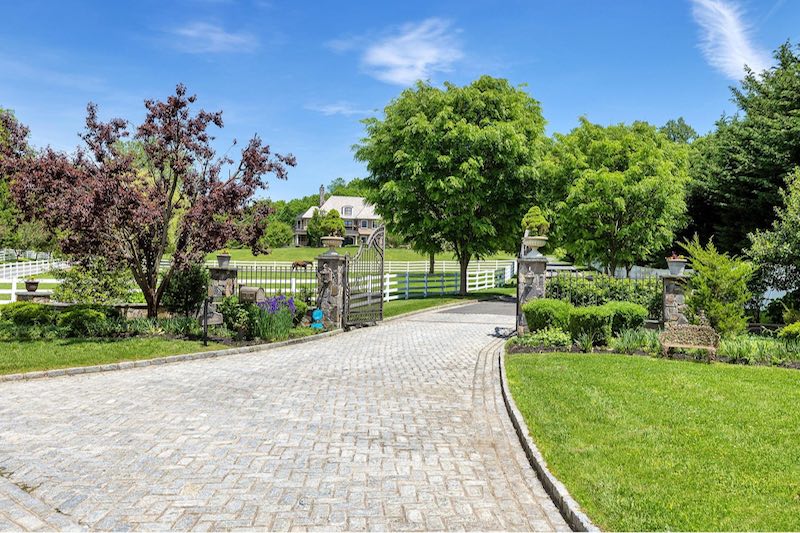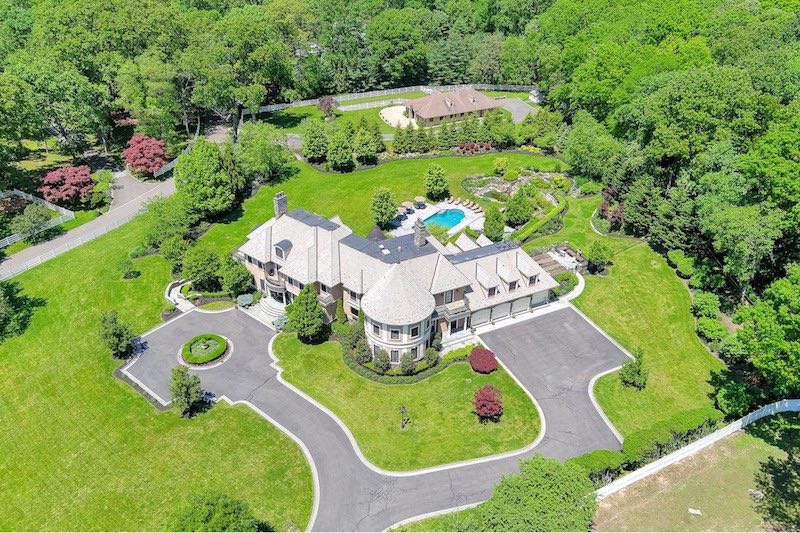 Bianculli is a skilled equestrian and has bred thoroughbred racehorses on these exquisite grounds. The home surrounds a world-class horse paddock and stable area, which is lavishly equipped with 10-stall stables, a private apartment, tack room, and a regulation-sized riding ring. Furthermore, the locale of this stunning compound is only 25 minutes from the historic Belmont Racetrack, one of world's finest thoroughbred racing venues.
Even if your passion for horse racing and the equestrian-arts are not on par with that of Ralph Bianculli, you will appreciate the three-story, six-bedroom, seven-bathroom primary residence. The expansive terraces and balconies which face the saltwater swimming pool, cascading waterfalls, and lush manicured garden courtyard that's large enough to land a helicopter, are beyond compare. Not only is this property the ideal setting for major Hollywood blockbusters, but this incredible mansion and grounds are the perfect solution for entertaining. Lavish VIP private gatherings were commonplace when Bianculli lived here, such as when he hosted his daughter's wedding reception which was attended by 300 guests.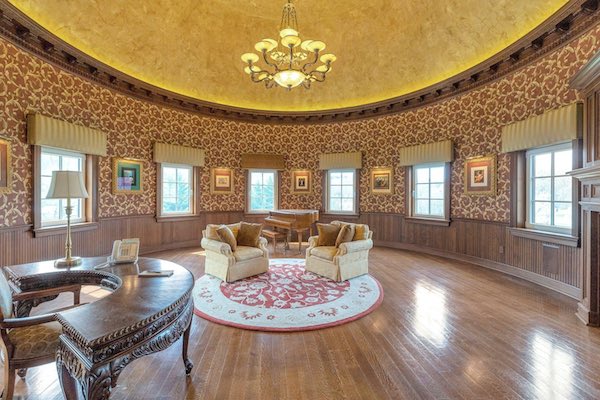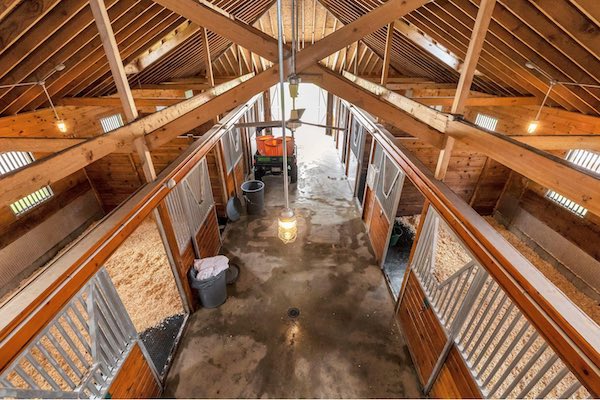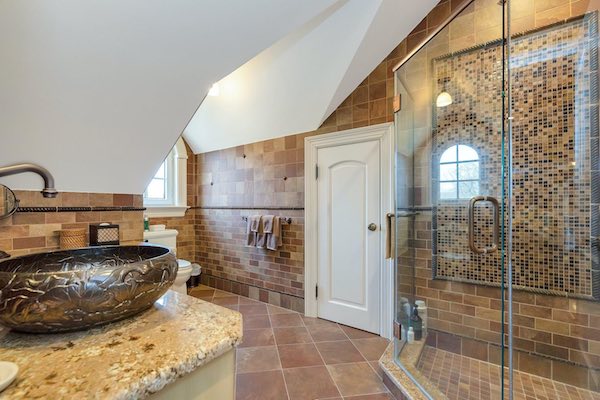 Heading downstairs, you'll see the stylish and opulent walk-out basement level, which showcases a peaceful hot tub room, full-service barbershop, nostalgic mahogany bar, fitness center, gorgeous wine cellar, poker and theater amusement area with a perfectly situated fireplace. In addition, there is a raised-bed cook's kitchen and a spacious four-car garage.
Another wonderful perk to the location of this estate is that you are less than an hour's drive to Manhattan. Even though you are privately tucked away in your equestrian mansion-paradise, your new address will allow you to easily have access to and enjoy the nearby beaches, high-end shopping, and famous restaurants, as well as what New York City has to offer. This fabulous section of Long Island offers plenty of opportunities for the lifestyle you desire.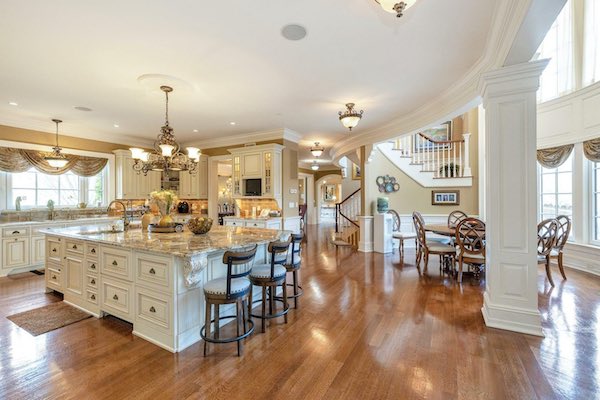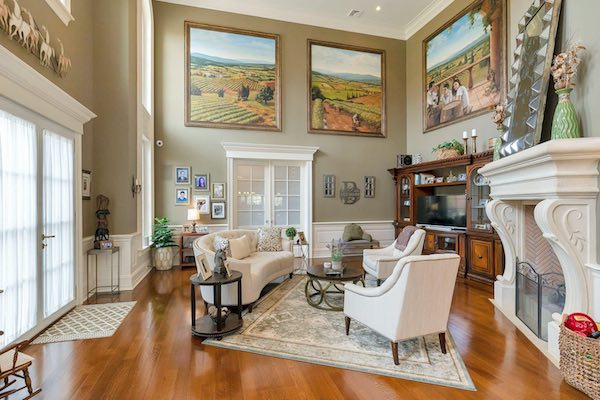 This legendary estate is located in Mill Neck, a quiet neighborhood on Long Island's Gold Coast that is home to several affluent families and prominent personalities. Recently listed for a cool $10MM, this is one estate that's guaranteed to make you the talk of the town.