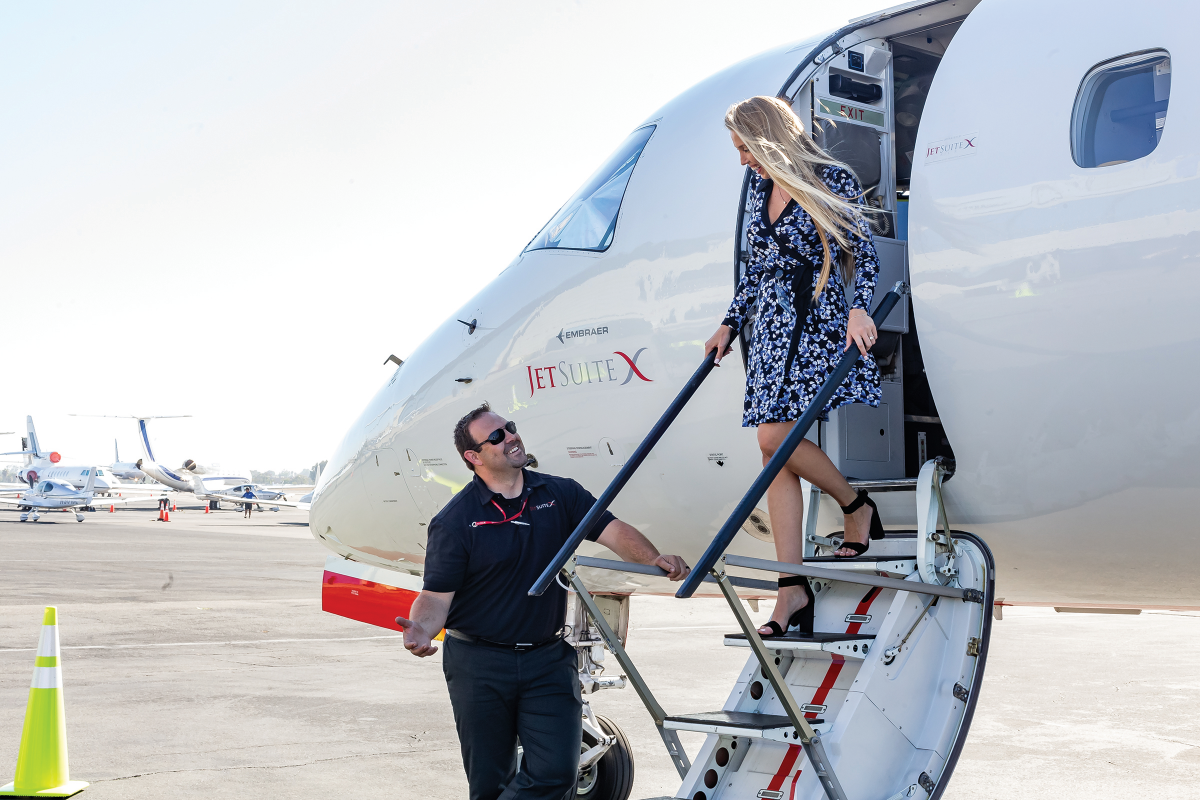 It's nearing the end of a long, difficult work week and your weekend plans just fell through. Saturday and Sunday loom large on the calendar — wide open. As Friday morning arrives, you begin to resign yourself to a boring weekend. In a last-minute attempt to plan out the weekend, you fire off a group text to your close friends seeking ideas, and punctuate it with a slightly desperate-looking emoji. Within seconds, your phone dings with a cryptic yet almost cliché response. It's a single word: "Vegas." Sure, but how is that going to happen on short notice? The impending doom of having to travel on the airlines and through a commercial airport quickly overshadows any visions of enjoyment. A several-hour drive will also ruin the experience.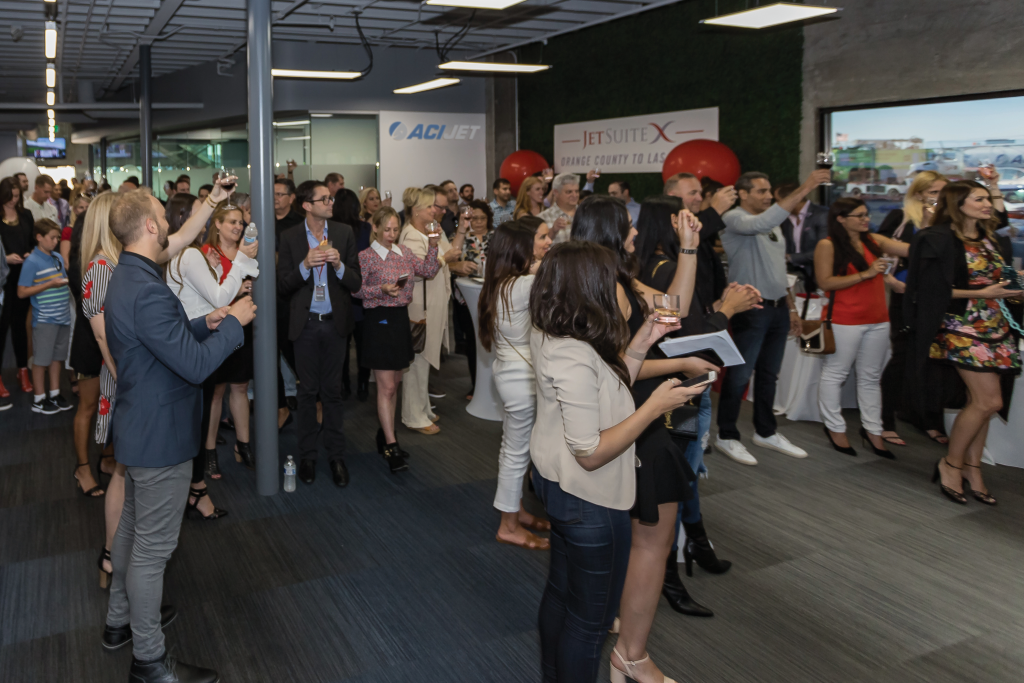 But now, that trip is actually quite easy — and enjoyable. JetSuiteX — a completely innovative and distinctly service-oriented travel experience — recently launched service from ACI Jet at Orange County's John Wayne Airport to Las Vegas. This new travel experience offers "semi-private flying" at commercial fares using Embraer EMB135 aircraft. Each aircraft features 30 comfortable leather seats and business class legroom, which allows you and your friends to travel in style. A mere fifteen minutes before departure, you can arrive at ACI Jet's private FBO terminal, have the valet take care of your car, enjoy a relaxing drink in the lobby and walk right out to your aircraft. Roughly forty-five minutes later, you are no longer thinking about the weekend in Las Vegas, you've arrived. As Joe Daichendt, senior VP for FBOs with ACI Jet notes, "This transforms the experience for everyone in Orange County. Private jet travel is available to only a select few, but this option is accessible to everyone."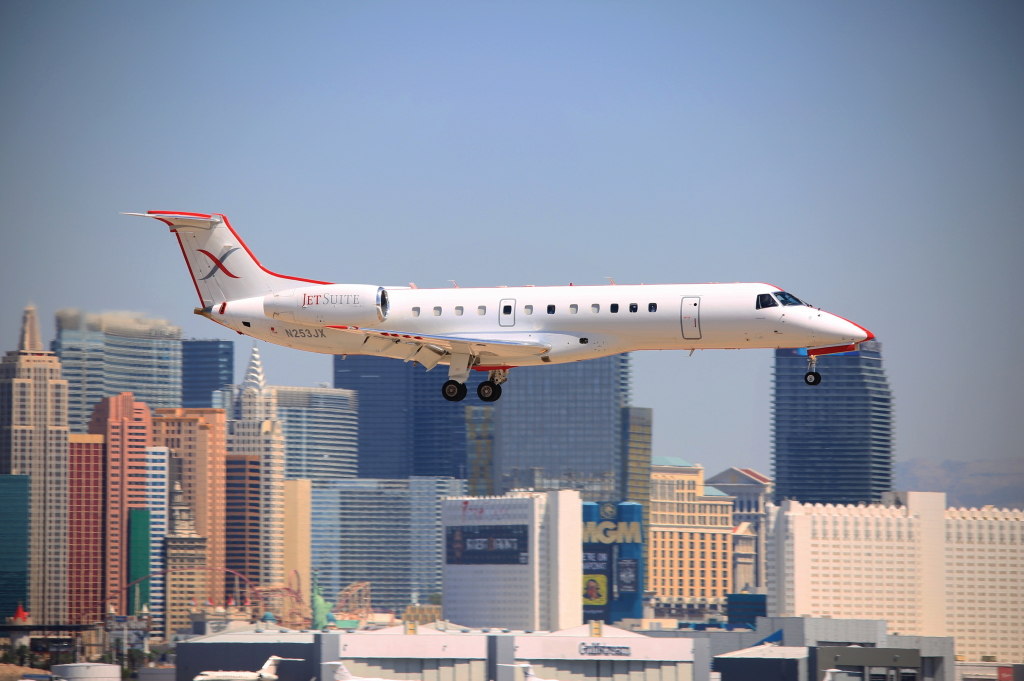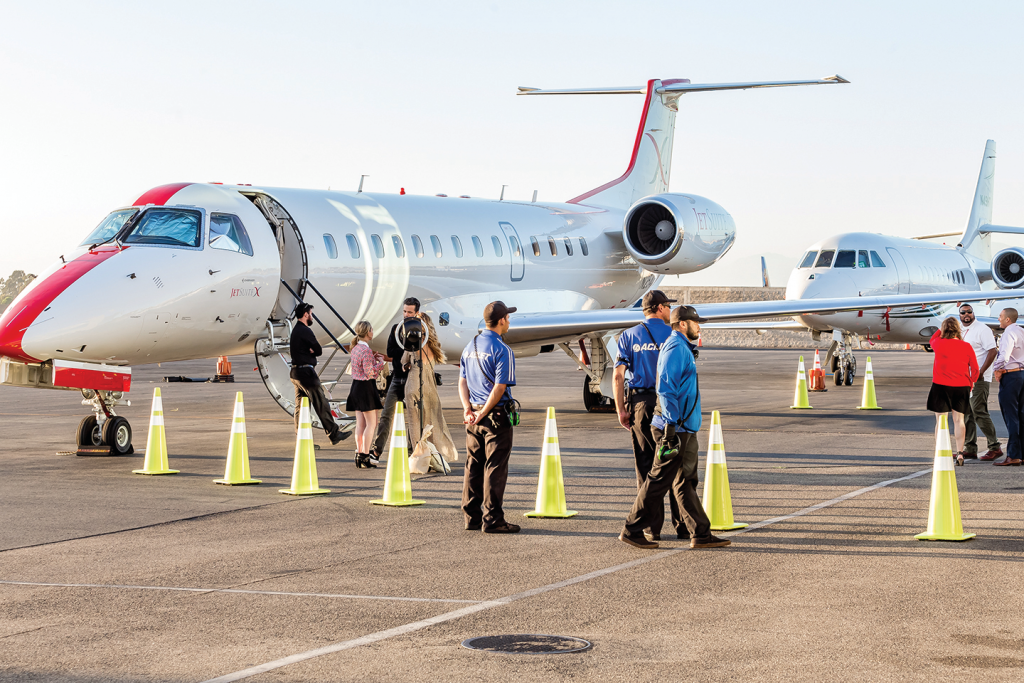 JetSuiteX and ACI Jet recently celebrated this launch of service to Las Vegas at John Wayne Airport with a party at the ACI Jet private terminal. Around 200 people celebrated this event with cocktails and fantastic food, enjoyed the beautiful facility and experienced aircraft like none seen in the airline market. The launch party was just the start of something big for JetSuiteX, though. With plans to acquire 100 new aircraft over the next five years and anticipation of new destinations in the future, JetSuiteX has a bright future in store for Orange County and beyond.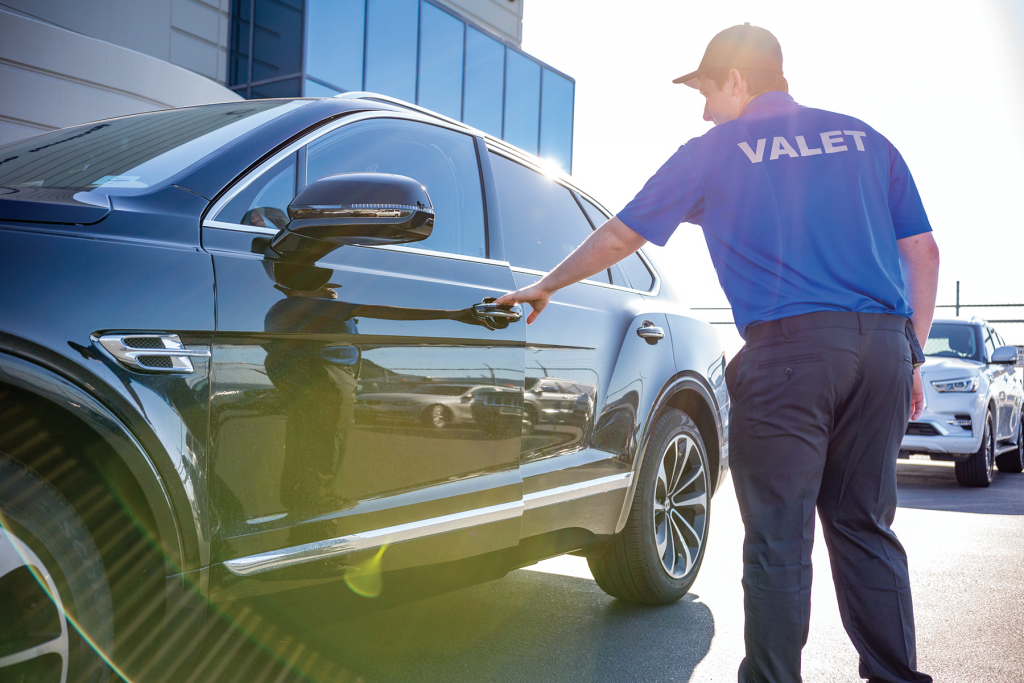 Upon returning back from the weekend in Las Vegas, you and your friends step off the jet at the front door of the ACI Jet terminal. The valet already has your car ready. While reflecting on the trip, you realize that the weekend was one of the best experiences you ever had — from beginning to end. No stress of getting there and back, no thoughts while away that you had to plan to leave several hours early to get through the long security lines at McCarran Airport. You were able to enjoy Vegas and soak in all the fun until the absolute last minute. As the next work week begins, you can't help but think "same plan, next weekend."
---
About ACI Jet
ACI Jet is a leading California-based business and private aviation service company, enabling aircraft owners and operators the freedom to focus on their businesses rather than their travel accommodations. Organically grown from a single aircraft operation to a multi-base fleet operator, and privately owned since its founding, ACI Jet is the premier provider of aircraft ground support services, maintenance and inspections, full-service aircraft management, and private jet charter services on the West Coast. More information can be found at ACIJet.com.