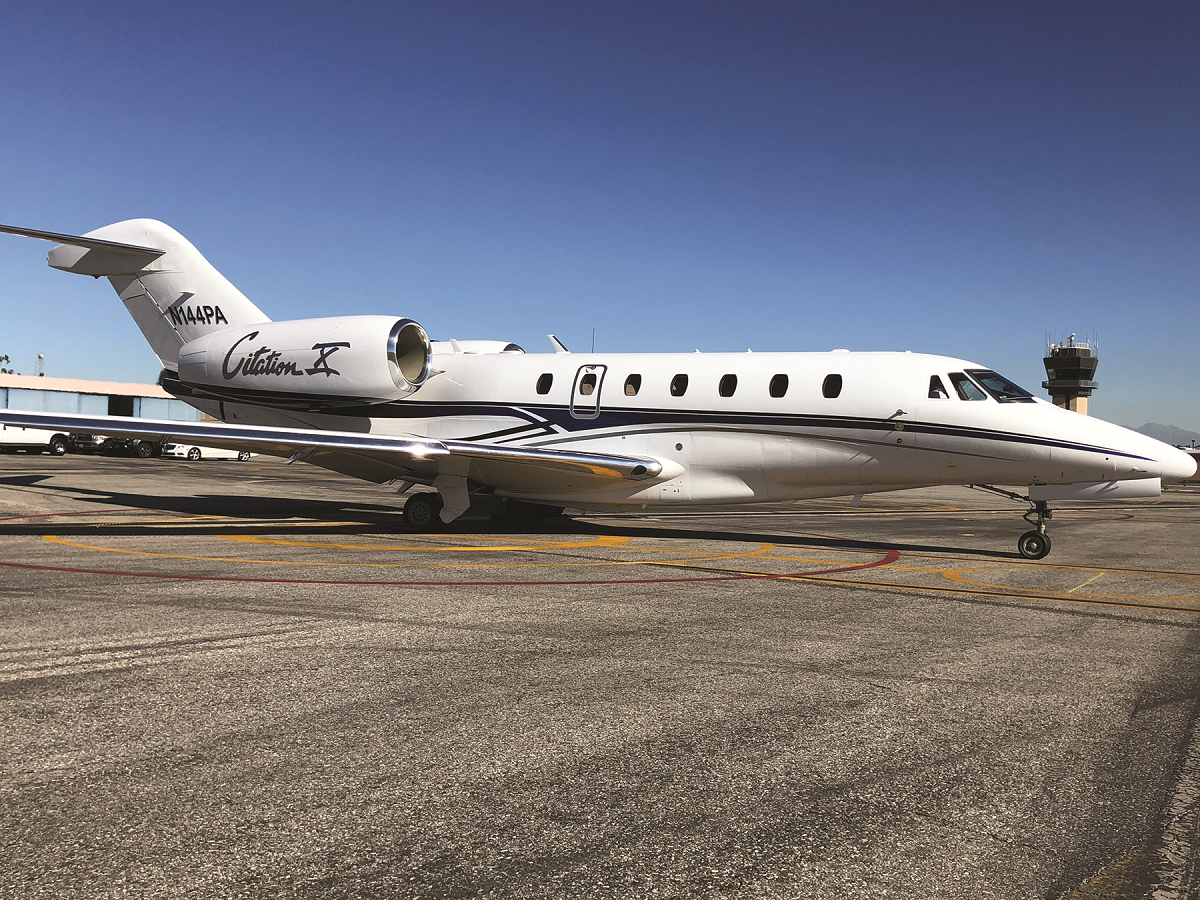 Champagne, cufflinks, and double Windsor knots dominated the Mark Pomerantz Autumn Soiree event held at ACI Jet, Orange County's premier FBO, in October. Pomerantz, a graduate of the esteemed Fashion Institute of Technology in New York, honed his tradecraft in Italy, working with the best names in fashion, including Armani, Gucci, Yves Saint Laurent and Calvin Klein, before launching the brand that bears his name in 2010. On hand to cap off the festive, invite-only unveiling of Pomerantz's Fall/Winter menswear collection were head-turning Ferraris from Ferrari of Newport Beach, a speedy Citation X from Paragon Airways, and ultra-premium Carbonadi Vodka imported from Northern Italy.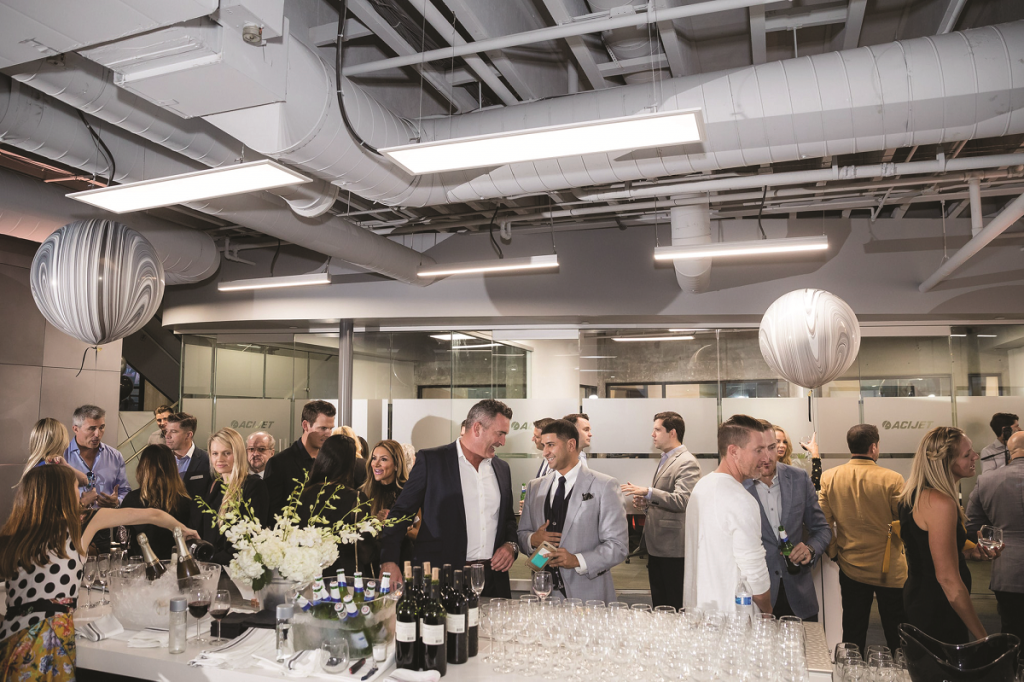 The menswear featured at ACI Jet was a rare treat, as the collection can usually only be viewed by private clients by appointment only at Mark Pomerantz's Newport Beach headquarters — or on the fashion runways of New York, Los Angeles and the like. Joe Daichendt, Senior Vice President of FBOs for ACI Jet notes, "In 2019, ACI Jet will offer experiences like this as a daily feature of our Orange County FBO by taking features from these events and distilling them into bespoke amenities that are without equal in the industry — including a micro-storefront with menswear and accessories available for purchase from the Mark Pomerantz collection, along with an onsite tailor. With the variety of customers we have the privilege of serving at ACI Jet, a one-size-fits-all level of service just misses the mark. These initiatives, along with others, will allow us to individualize the ACI Jet experience to each customer's unique needs."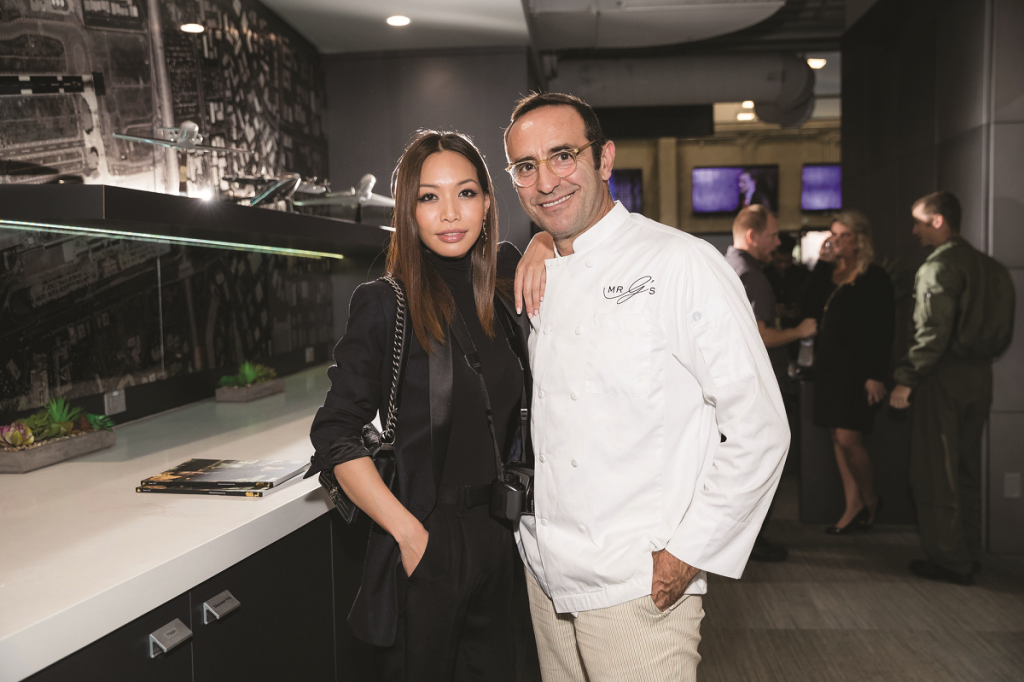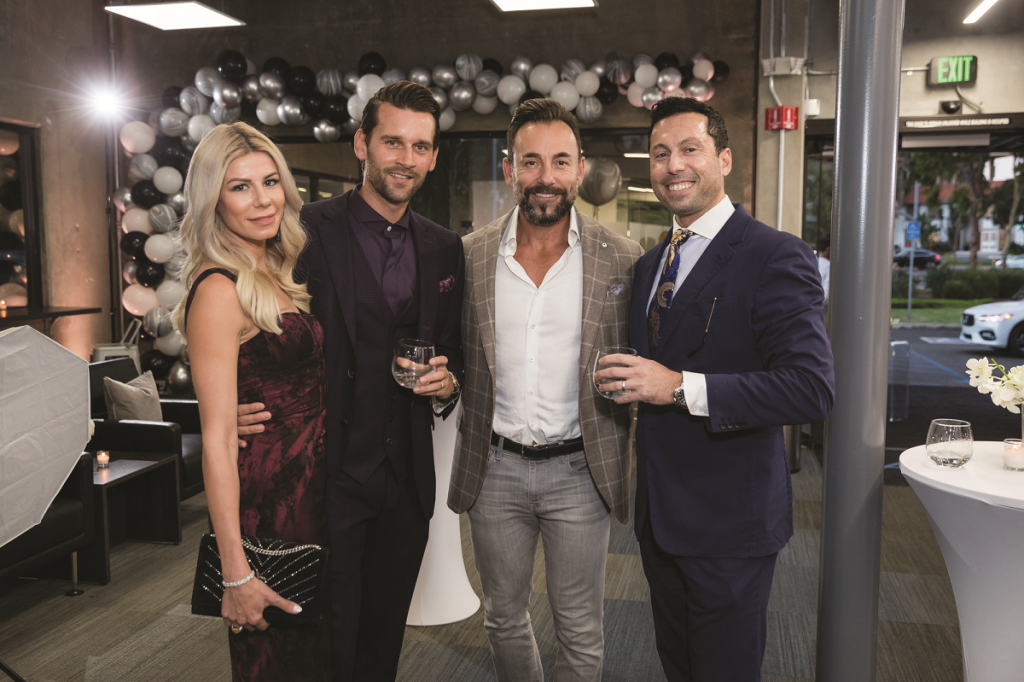 Not to be outdone by the Pomerantz collection, Ferrari of Newport Beach featured its own collection of super cars that are the perfect complement to a well-tailored suit. On hand for the event were three of Ferrari's newest models, including the 488 Spider, which makes 0-60 in under three seconds, the Portofino, which made its debut at the Frankfurt International Motor Show only a month before, and the appropriately-named 812 Superfast, which with its 12-cylinder engine is the fastest and most powerful production Ferrari to date.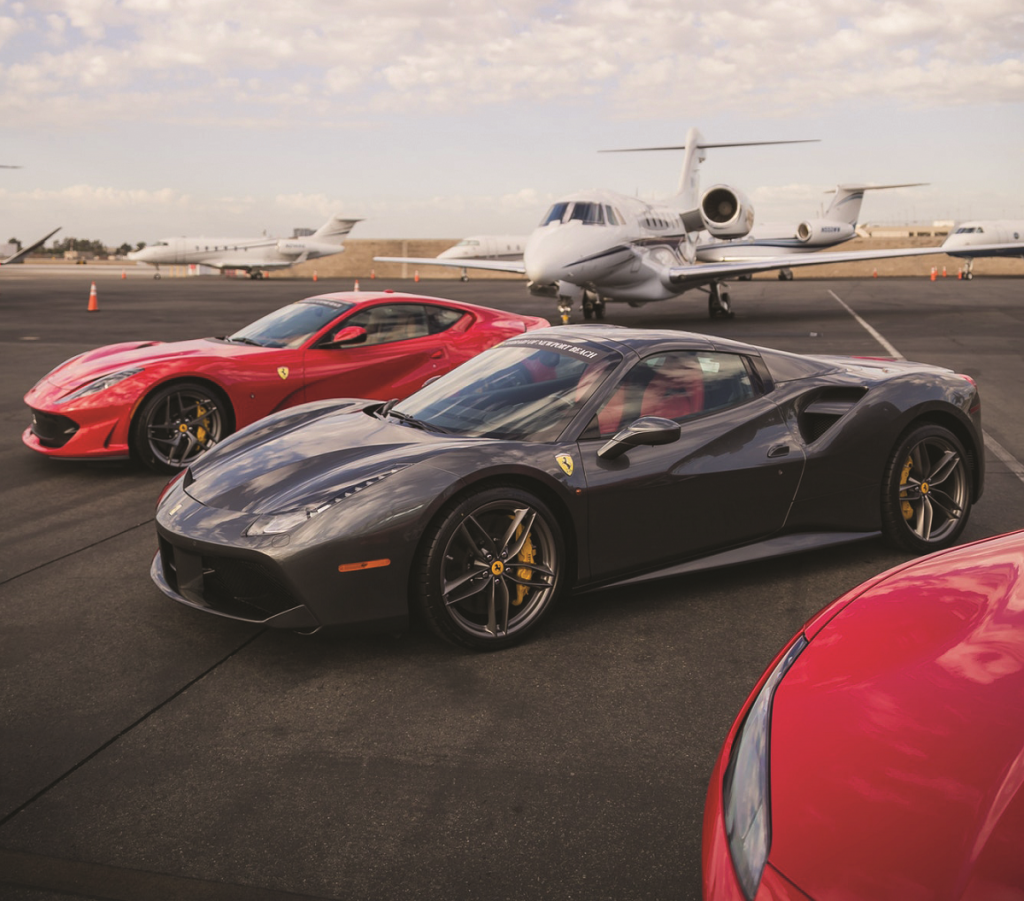 Keeping up with that speed theme was Paragon Airways, who captured it perfectly with their Citation X, available for static viewing during the event. The Cessna Citation X is the fastest civilian production aircraft, and the latest model offers a blistering speed of .935 Mach. Orange County-based Paragon Airways offers a complete line of business aircraft for charter, including several models within Cessna's venerable Citation series, such as the Ultra, Bravo and Excel.
"It was our honor to host Mark and feature his renowned collection of menswear. Having Ferrari of Newport Beach and Paragon Airways join us, among others, also made this event so unique," concludes Joe Daichendt, adding with a smile, "We can't wait to show you what we have in store for 2019."
---
About ACI Jet
ACI Jet is a leading California-based business and private aviation service company, enabling aircraft owners and operators the freedom to focus on their businesses rather than their travel accommodations. Organically grown, from a single aircraft operation to a multi-base fleet operator, and privately owned since its founding, ACI Jet is the premier provider of aircraft ground support services, maintenance and inspections, full-service aircraft management and private jet charter services on the West Coast. More information can be found by visiting us online at ACIJet.com.