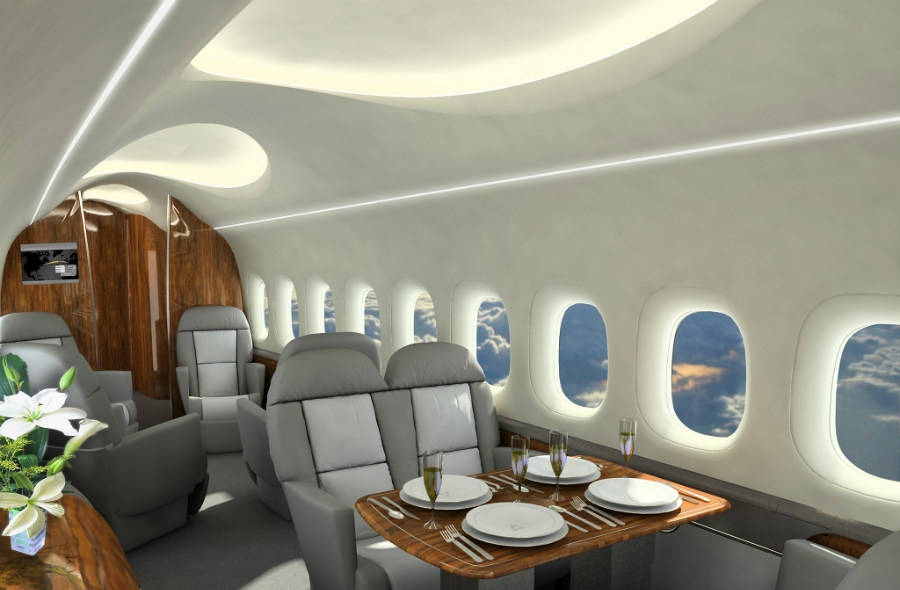 The Aerion Corporation has good news on the horizon for those who miss the convenience of supersonic air travel on the Concorde which was retired in 2003.
Aerion Corporation of Reno, Nevada, is reintroducing commercial supersonic flight and is now in the testing phases for the supersonic business jet (SBJ).
Powered by two specially-adapted PW JT8D-200 series engines, the Aerion SBJ measures 148 feet in length and will have a maximum cruise speed of Mach 1.6 and an impressive range of 4,000 nautical miles. Its 30 foot cabin is designed to accommodate 8 to 12 passengers and will allow for three seating areas, a full galley and a comfortable lavatory. The Aerion's 6.2 foot height and 6.5 foot width will make it comparable to other midsize jets. Of course, the SBJ is all about getting you to your destination faster. Imagine departing New York and being able to say "Bonjour" to Paris just four hours and fifteen minutes later.