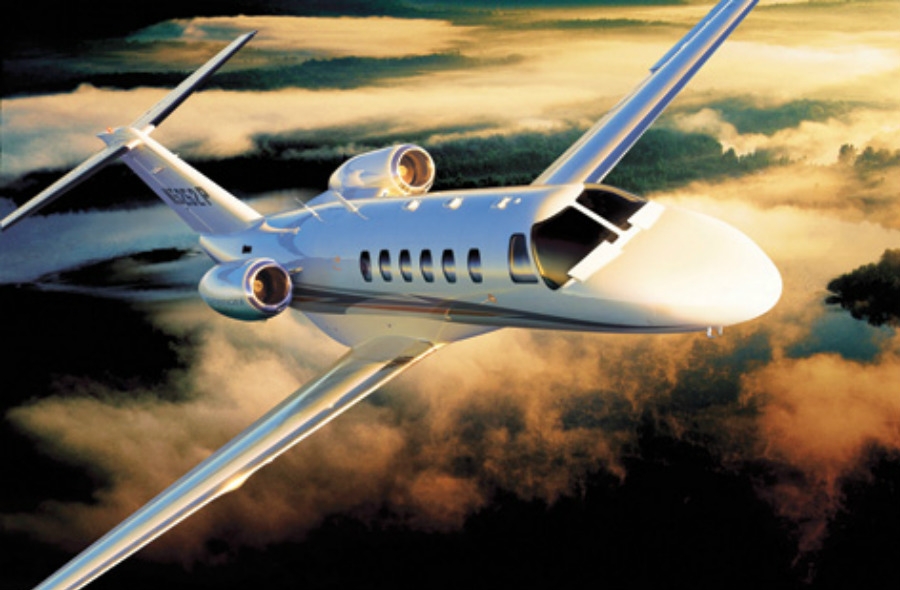 AirSprint, a private aviation company with corporate headquarters in Scottsdale, Ariz. and Calgary, Alberta, Canada, today announced that it will debut its new Advantage Lease Program this month.
The AirSprint Advantage Lease Program, available to individuals or business travelers who fly more than 50 hours per year, provides enhanced operational and financial flexibility by allowing individuals to lease an interest in the Citation CJ2+ light jet aircraft.
"Advantage Lease participants experience all the benefits and services of traditional Fractional Ownership, while eliminating the depreciation and liquidity risk," said AirSprint President Chris Richer. "Leasing takes away all the risk and commitment that comes with owning the asset, while retaining the high-end service experience AirSprint provides. There's less impact to a company's balance sheet, making leasing easier for those who want to enjoy the benefits of private aviation."
Advantage Lease participants will have the opportunity to lease the size of interest that suits their flying needs, ranging from 1/16th (50 hours) up to 1/4th (200 hours) share of the aircraft. Lease terms range from 24 to 60 months. Unlike the Fractional Ownership Program, which requires the acquisition of an undivided interest in an aircraft based on fair market value, Advantage Lease clients simply pay an upfront security deposit equal to 20 percent of total lease payments.
Advantage Lease clients are guaranteed a departure time from their preferred location with only eight hours' notice within the Primary Service Area. Clients with a 1/8th interest or larger are given priority for travel on peak travel days (Statutory holidays). The AirSprint Primary Service Area includes the Western United States.
Richer said the Cessna CJ2+ is perfect for regional private air travel. "It has an incredible efficiency-to-capability ratio that ensures low operating costs, while also delivering the experience of a luxury private jet. From an experience and service delivery standpoint, the Advantage Lease Program is identical to ownership."
ABOUT AIRSPRINT, INC.
AirSprint offers efficient private aviation services for business professionals and their families as a premier fractional aircraft operator. Through its prestigious programs, growing fleet of Cessna Citation CJ2+ jet aircraft, and world-class service, AirSprint provides clients with business and personal travel solutions that are exceptionally safe, secure, and convenient. For more information, please visit www.airsprint.com.