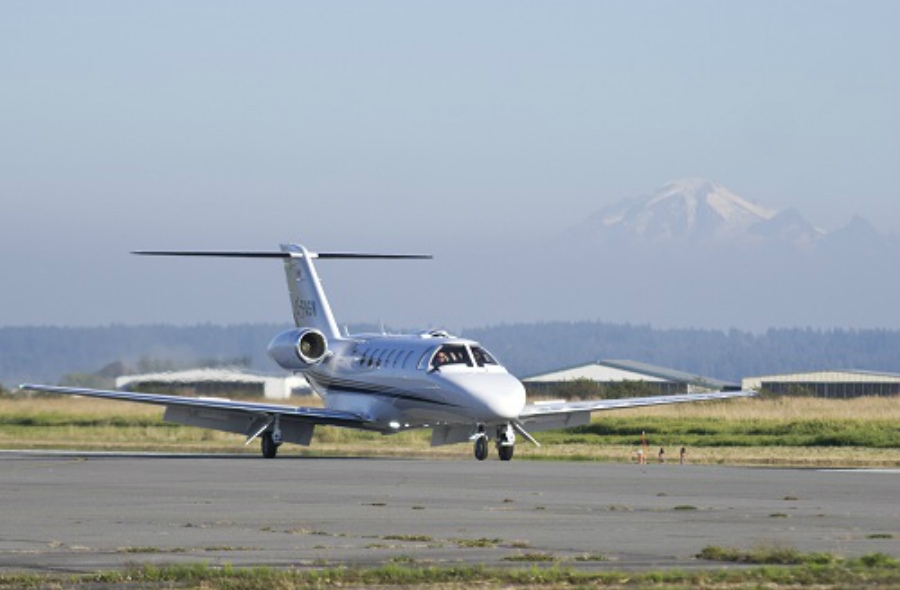 AirSprint Private Aviation today announced that it has signed on as title sponsor of the 2013 Post-Open Pro-Am, held the day after the Waste Management Phoenix Open on Monday, February 4.
The AirSprint Post-Open Pro-Am, presented by Juncture Wealth Strategies, offers golfers the chance to play in the footsteps of their favorite professional on the TPC Scottsdale Stadium Course, in tournament-ready condition and with Sunday hole locations.
The Post-Open Pro-Am is a tradition that will benefit two Phoenix non-profit organizations. The Thunderbirds, hosts of the Phoenix Open since 1939, will donate 100 percent of proceeds from the AirSprint Post-Open Pro-Am to Desert Voices and The First Tee of Phoenix, two local non-profit organizations that are making a life-long impact on the children they serve.
"I am pleased to be partnering with Judson Macor and AirSprint in this terrific event so that we might support these most worthwhile charities," said Barry Rhonemus, Juncture founder and managing partner.
Each group of three amateurs will be paired with a professional golfer from the PGA TOUR, the Champions Tour, the LPGA Tour or the Web.com Tour.
Player packages available:
The Eagle ($5,500) – Registration for three golfers, sponsorship recognition in the Post-Open Pro-Am and six Michael's VIP Passes, two Valet Parking Passes for the 2013 Waste Management Phoenix Open for Friday and Sunday. In addition, "The Eagle" package includes six General Admission tickets for the Birds Nest for Saturday Night.
The Birdie ($4,500) – Registration for three golfers and six Members Club passes, plus two Reserved Parking Passes for Friday and Sunday at the 2013 Waste Management Phoenix Open.
The Par ($1,500) – Registration for one golfer in the Post-Open Pro-Am and two Sponsor Badges, plus one Reserved Parking Pass, good all week at the 2013 Waste Management Phoenix Open.
Underwriting opportunities are also available. To register, please call 602-224-0598 or email [email protected]. Registration is limited.
Canadian-based AirSprint Private Aviation, which opened its first U.S. operations hub at Scottsdale Airport in spring 2011, specializes in fractional ownership and aircraft management services. Macor relocated to Scottsdale to spearhead the company's expansion into the domestic market beginning with the Western United States. AirSprint is also co-hosting a hospitality venue on the 17th hole throughout tournament week for its owners and guests to enjoy the "Greenest Show on Grass."
About Desert Voices:
Desert Voices is a non-profit organization dedicated to teaching deaf children the speech and language skills necessary to learn how to talk and how to understand when others talk to them. The organization's mission is to mainstream students into a traditional school setting with age-appropriate speech, language and academic skills, ultimately helping them become independent, successful individuals who can participate in the world-at-large through the use of spoken language. www.desert-voices.org
About The First Tee of Phoenix:
The First Tee of Phoenix is a 501c(3) non-profit organization created for the purpose of providing affordable access to golf and golf learning facilities for youth. It's a place for participants to learn valuable life skills and character lessons through creative activities and instructional programs that incorporate the teachings of golf. http://www.thefirstteephoenix.org
About AirSprint Private Aviation:
AirSprint offers efficient private aviation services for business professionals and their families as a premier fractional aircraft provider. Through our prestigious fractional ownership program, growing fleet of Cessna Citation CJ2+ jet aircraft, and world-class onboard services, AirSprint provides clients with business and personal travel solutions that are exceptionally safe, secure, and convenient. www.airsprint.com
About Juncture Wealth Strategies:
Juncture Wealth Strategies, LLC was founded upon the principle that the future holds great promise, but also great peril, and that the pursuit of one can be enhanced by the active management of the other. The combined effects of globalization and the accelerating advancement of technology may provide unimaginable benefits, but also unforeseeable sources of volatility. For more information, vist http://juncturewealth.com/.
Media Contact:
Shannon Keller
The Artigue Agency
[email protected]
480-664-0780 (o)
310-210-1866 (m)