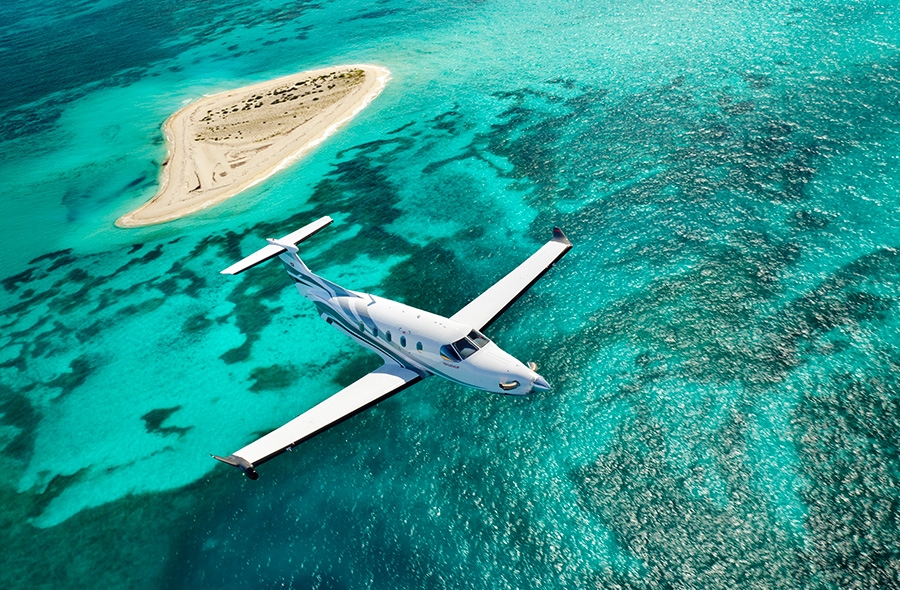 It is time to prioritize YOU…above everything else. Indulge in the luxury and premier service you deserve and have worked hard for.
ASI Aviation is honored to provide you with an elite service, tailor-made specifically for you. They take a personal approach to understanding your private aviation needs. They deliver the solutions you are looking for. You decide when to fly and they take care of the rest.
We know how hard you have worked and we recognize the dedication and discipline it takes to get there. We think about how much time you put in, but what most people do not think about, is the amount of time and moments you and your family have sacrificed over the years. ASI Aviation will give you the opportunity to change the way you do business, change the way you travel and change the amount of time you spend with your family. ASI Aviation gives you your life back, one hour a time, without sacrificing your hard earned success.
Having the ability to focus on what is most important to you, requires your time, which happens to be the only commodity we can not buy more of. ASI knows your time precious, so they have carefully selected a Customer Experience team who are available to you 24 hours a day, year round. From start to finish, they are raising the bar, continuously going above and beyond to provide you with an exclusive flying experience. Along with your personal team, ensuring you a deluxe experience, you also get the best in class fleet and fully credentialed pilots. You fly anywhere within the United States, Canada, Mexico and the Bahamas…just to name a few.
Their nationwide team of industry support professionals are proficient in carrying out all of your requests. They will get to know your needs and preferences, down to your favorite glass of red wine. ASI grants you the ability to create vacation memories with family and friends or conduct your business more efficiently. While your colleagues are waiting in airport lines, you…are closing deals in the air. When all is said and done, you will be effectively conducting your business and still arrive home in time for dinner with your family. They make you a top priority so you can focus on yours.
As an ASI member, you have access to their exclusive Sky Is the Limit Share Lease Program. This program has been designed and developed specifically with you in mind and offers you economical and convenient solutions. Their Sky Is The Limit share lease program has been formulated with the ability to be fully customized to fit you, and all your needs. You enjoy their transparent rate, flexibility, access to an entire fleet with 24/7 customer service and support at a fraction of the cost. ASI Aviation's vision is to put you above everything else. They build trusting relationships through integrity and outstanding service, they will transform every journey into an unforgettable experience and they will go beyond the call of duty to deliver satisfaction and serenity.
With an all-in, transparent rate, you pay no reposition cost (inside the service area), no overnight cost and no hidden fees. They have simplified the process by consolidating all of your expenses and fees into one hourly rate. With a detailed breakdown at your fingertips, you have confidence in knowing that you can plan your next trip with no unpleasant surprises.
ASI grants you access to your aircraft of choice, using standard swap rates, which means you are not forced to undergo penalties of any kind. We guarantee you peace of mind knowing that you will not have to relinquish everything you have worked so hard to achieve.
ASI Aviation provides you with options, delivering you the freedom to choose when and where you want to fly, at anytime. Our on-demand charter services are open to everyone and free of annual memberships or share lease fees.
We present you with weekly, updated empty leg flights, so that you can get to that last minute meeting or family function at a discounted rate.
Our value-added benefits are unrivaled in the elite world of flight and travel. We are honored to collaborate with our partners to offer you a heightened experience from takeoff to landing and every moment in between.
With luxury homes and villas available in more than 60 global locations, Quintess Collection turns your dream vacation into a reality. When you join the ASI family and become an exclusive member of the Sky Is The Limit Share Lease Program, you are welcomed into the most distinguished home properties, exotic locations and unforgettable vacations. Whether it's a skiing trip to Colorado or horseback riding through the mountains, you can start checking items off your bucket list one flight at a time. With Quintess and ASI there are no limits to what you and your family can, and will, experience.
Our partnership with Crave Luxury Auto, a premium auto dealer, invites you into the world of the most exclusive, daring and exotic cars from around the world. Their vast inventory boasts the finest and most rare cars, trucks and SUV's. Whether you have always dreamt of an Aston Martin, Lamborghini, Cadillac or a Ferrari, Crave Luxury is where those dreams come true. Discover the difference from other premium auto dealers, when convenience and exquisite variety come together.
The value-added benefits, exclusive to our program members, give you the opportunity to enjoy the whole package deal. The combination of ASI Aviation and their partners, Quintess Collection and Crave Luxury, allow them to generate the highest caliber of service to every aspect of your exceptional lifestyle. They elevate your experience to unprecedented standards.
ASI Aviation recognizes how hard you work, they see the many meetings and business ventures you have to attend. Your dedication and time are perseverant and selfless. ASI thrives off the ability to put you…above everything else. They offer you the gift of change. Time is the only commodity that does not allow you to buy more when you run out. Change the way you do business, change how you travel, change the time you spend with your loved ones. You no longer have to choose between business or leisure, because with the private aviation solutions ASI has to offer, you get your life back, without sacrificing your hard earned success.  Enjoy the elite and exclusive service you deserve…you have earned it. Many may fly you privately, but few will honor your time, your family, your business, your success and most importantly…you. Make the change to your business and your life. Heighten your experience. Let ASI Aviation put YOU…above everything else.