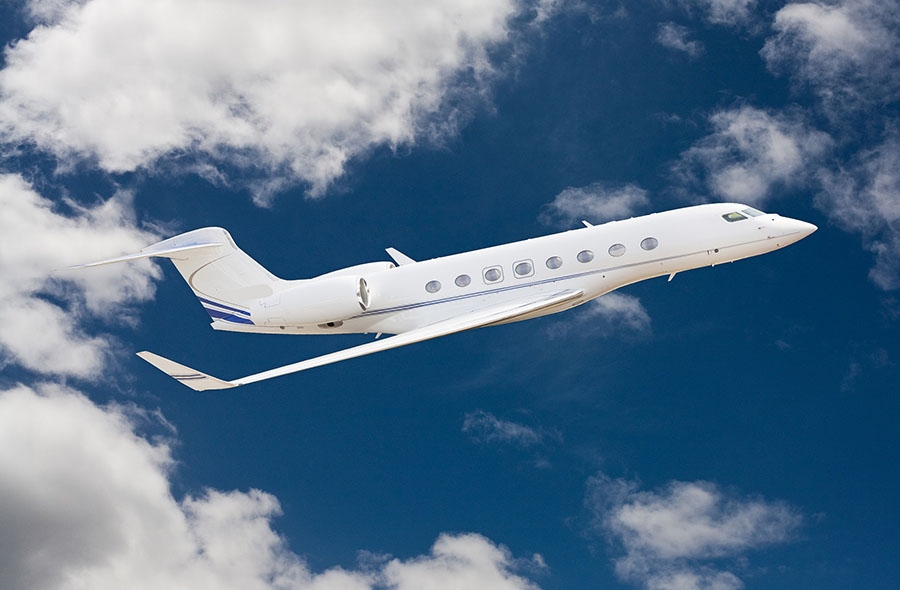 Avjet Corporation, the world's premiere charter operator of Gulfstream large cabin VIP aircraft, recently took delivery of its Third Gulfstream G650.
This Gulfstream G650, based in Burbank, California, is one of the world's few Part 135 operated aircraft able to provide its clients with worldwide charter. With the delivery of their third G650 in 2014, it solidified Avjet Corporation's place as a leading operator of G650's.
Avjet Corporation has also assisted clients worldwide in the acquisition of many new G650's expected to deliver over the next two to three years – some of which will be added to Avjet's world renowned charter fleet. The G650 product line has become such an integral focal point of Avjet Corporation and its charter operations, that the company has hired several International specialists to optimize the company's in-house flight planning, contract fuel and other services that will benefit our management clients, saving them hundreds of thousands of dollars annually compared the other management companies.
Built with Gulfstream's best-in-class avionics technology, including EVS2 – the second generation in enhanced vision suites for pilots – the G650 is technologically advanced as well as luxurious. The G650 is also the largest, fastest (able to cruise at 0.925 Mach), and quietest private jet in its class. It can traverse charter clients across the United States from LA to New York in four hours or fly nonstop from LA to Paris in under nine hours.
Avjet Corporation's Gulfstream charter fleet around the globe consists of over twenty-five modern large cabin aircraft, including the flagship Gulfstream G650's, G550's and G450's product lines as well as the GV, G-IVSP, G-IV, G200 and G150 aircraft. Avjet also operates and offers the only FAR Part 135 and DOT approved Boeing Business Jets (BBJ), for charter in the United States, along with other such diversified aircraft as Global Express.
"We are especially proud of our long standing relationship with the Gulfstream factory, spanning over thirty years," noted Avjet's President & Chief Operating Officer, Mark H. Lefever. "Our close relationship with Gulfstream has been a major factor in our charter fleet's growth over the years. That Avjet is playing such a dominant role in the introduction of Gulfstream's G650 flagship product line is a tribute to our unwavering commitment to providing our clients the absolute best experience in charter luxury air travel."