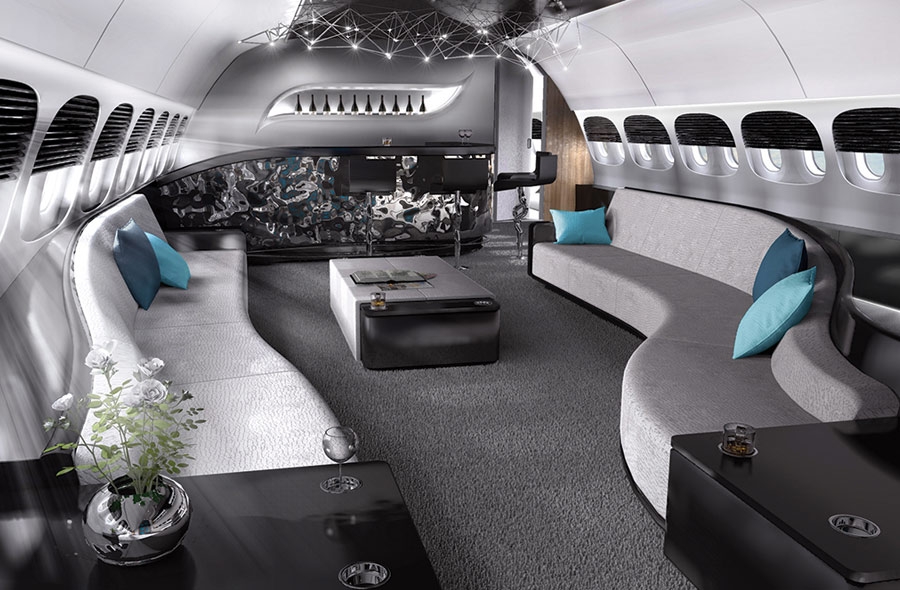 Since its introduction, the Boeing 787 Dreamliner has been touted for its visionary, aerodynamic design. Now, VIP Completions, a firm specializing in customizing jet interiors, has achieved another design first by creating a modern, contemporary interior for a Boeing 787-9 Dreamliner owned by a private client.
The Dreamliner's custom interior design was inspired by water, light and reflection. It utilizes a color palette of white, black, silver and grey incorporated into shaped, reflective and textured surfaces. The curved, fore-to-aft seating mimics the flow of water to create a relaxing feel. Water also comes into play through the use of another unique feature — a bubble wall that provides the soothing effect of moving water. Operated through a smart phone app, the bubble wall is backlit with LED lighting that can change color at the touch of a button. Various colored linens and cushion covers have also been stowed onboard so the decor can be changed easily to suit the mood of the owner.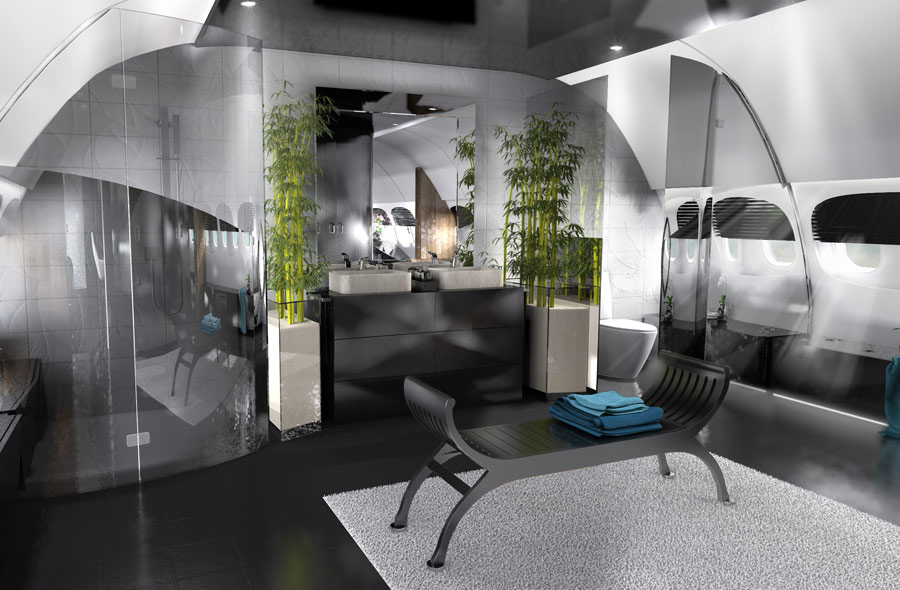 The jet's open-plan seating offers the ideal setting for relaxation. When the cabin lights are turned down low, Swarovski crystals embedded in the ceiling create a galaxy-like display as the crystals twinkle like stars. The client also chose to reserve one-third of the aircraft for personal use. There's a full-width bedroom with an en-suite that features a walk-in shower and make-up area as well as a private study.