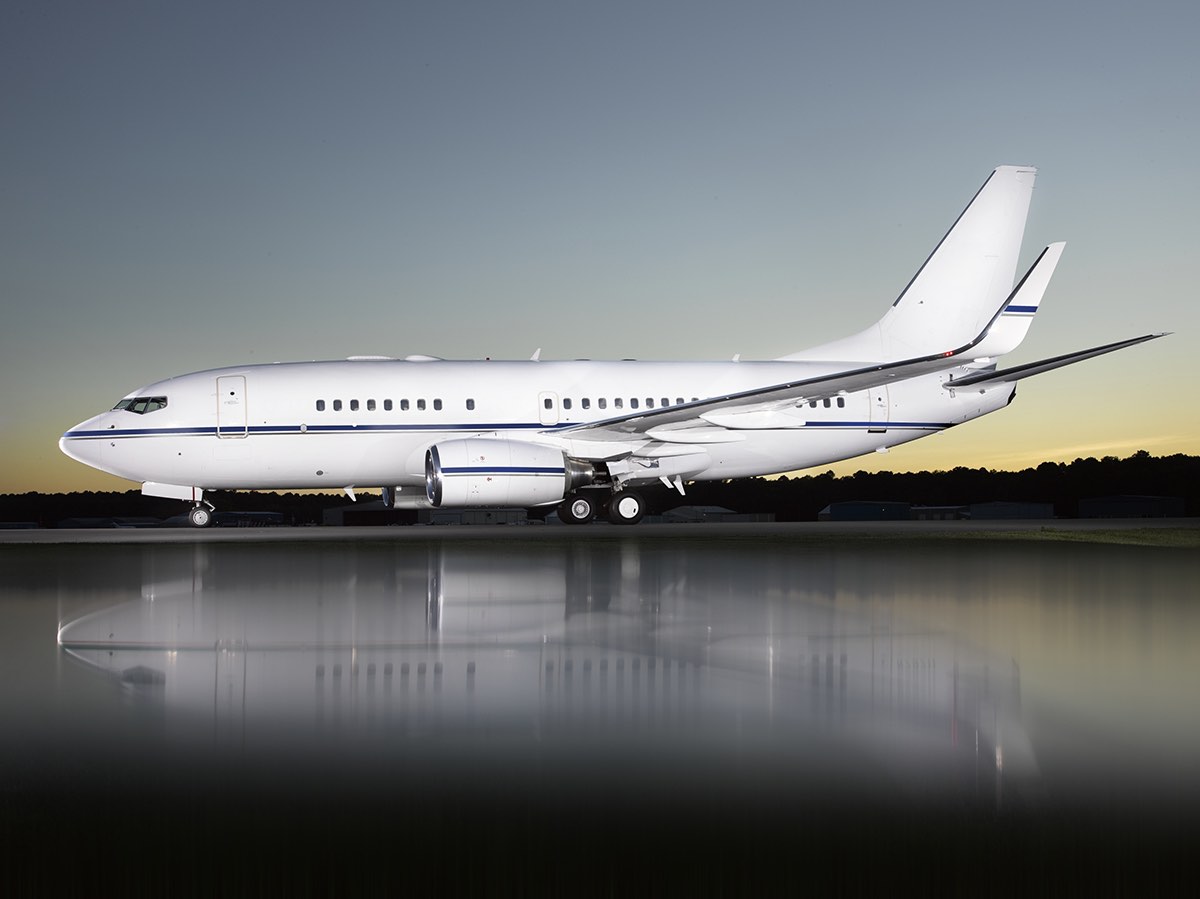 Southern Cross Aircraft, LLC is pleased to introduce this one owner, no excuse Boeing Business Jet to the market. The BBJ is an enhanced, large cabin VIP aircraft that is based on the venerable and proven 737NG airframe. This Aircraft boasts an immaculate and flawless pedigree. USA registered since birth, all maintenance has been meticulously complied with at Jet Aviation. This example BBJ already complies with the latest avionics upgrades including FANS1/1A, ADS-B, and TCAS 7.1 for worldwide navigation. Three aft auxiliary fuel tanks increase autonomy to 9+ hours plus reserves for comfortable transcontinental travel.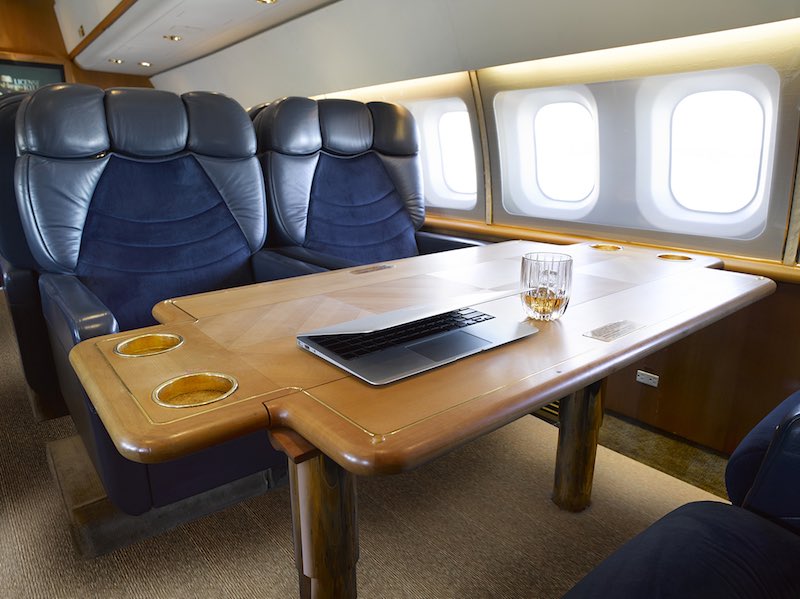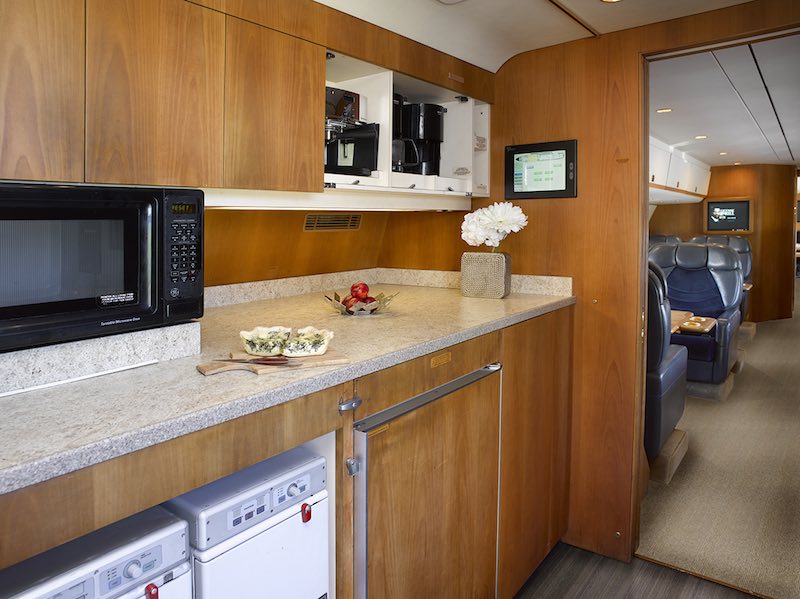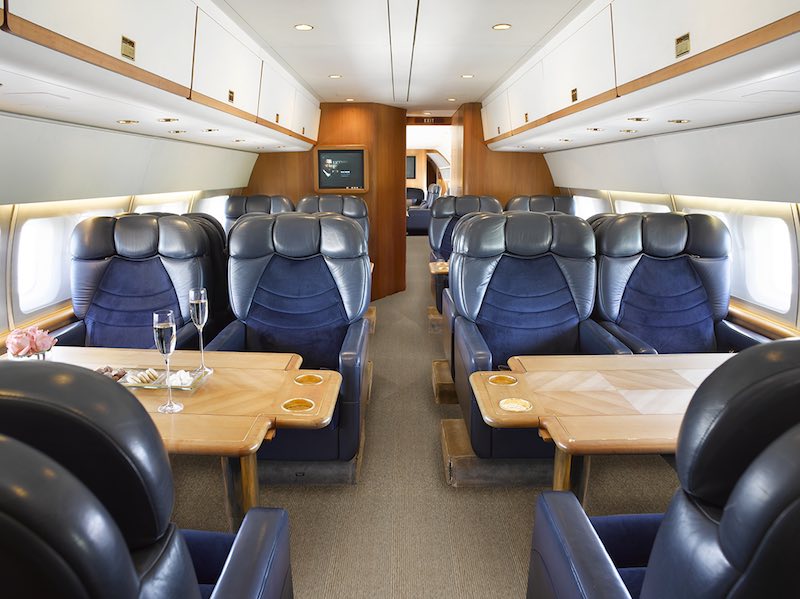 This BBJ is configured with a highly versatile, 31 passenger interior including full aft stateroom with VIP bathroom and shower. In the wood laminate entryway, a fully operational kitchen suite greets the passengers upon boarding through the self-contained airstair door. Zone 1 is equipped with sixteen full business class individual seating (ideal for sports teams or corporate staff). The second zone can accommodate an additional thirteen passengers in an ideal central "living room" configuration with entertainment and dining options. Zone 3 is reserved as the aft stateroom and includes two individual seats opposite a queen size bed. Triple zone temperature controls as well as triple lavatories further ensure comfort for all passengers.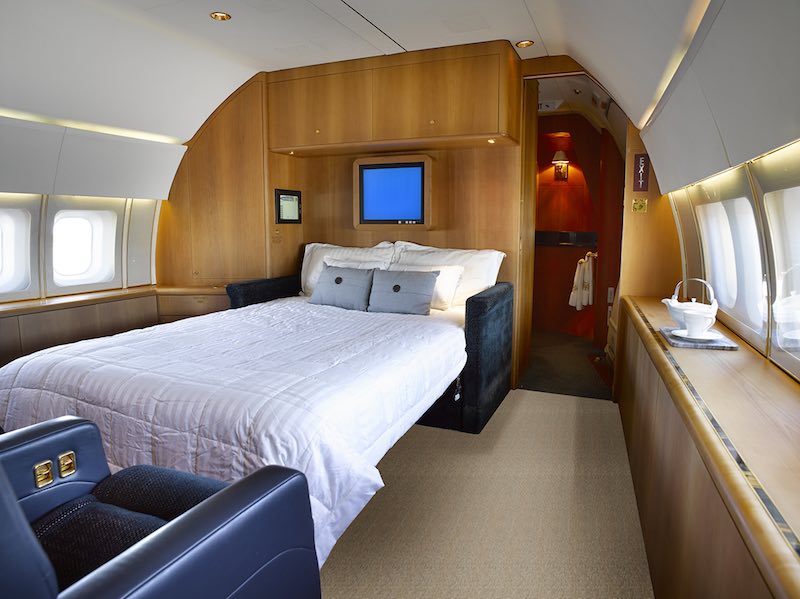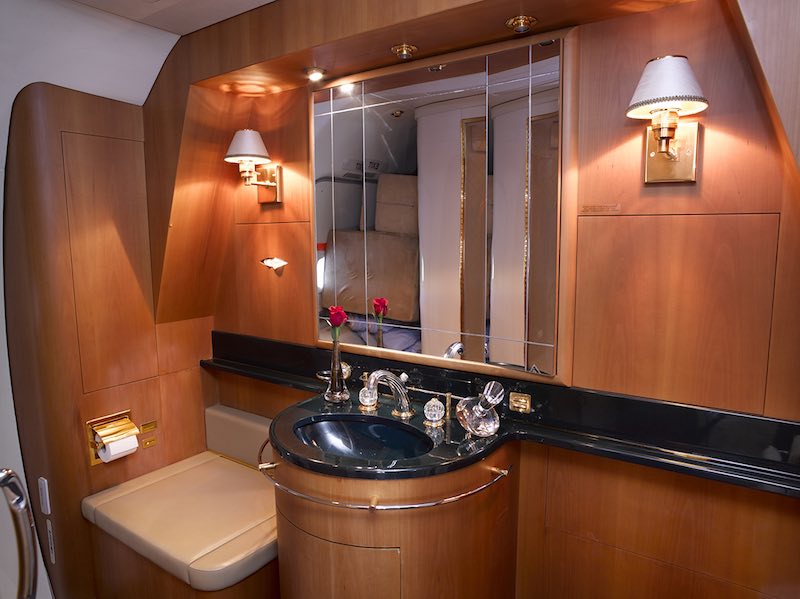 Mechanically, this Aircraft is fully enrolled on both engine and APU programs thus ensuring peace of mind for a future operator. Fresh A-C inspections are now being complied with at ALOFT, AeroArchitects in Delaware and return to service is scheduled for October, 2021. Additionally, all new carpet is being installed in conjunction with the maintenance tasks. The Aircraft can be offered with management and entry to service assistance for future operators. While currently certified for FAR Part 91 Operations (private use), the Aircraft can easily be converted to FAR Part 125 (revenue generating).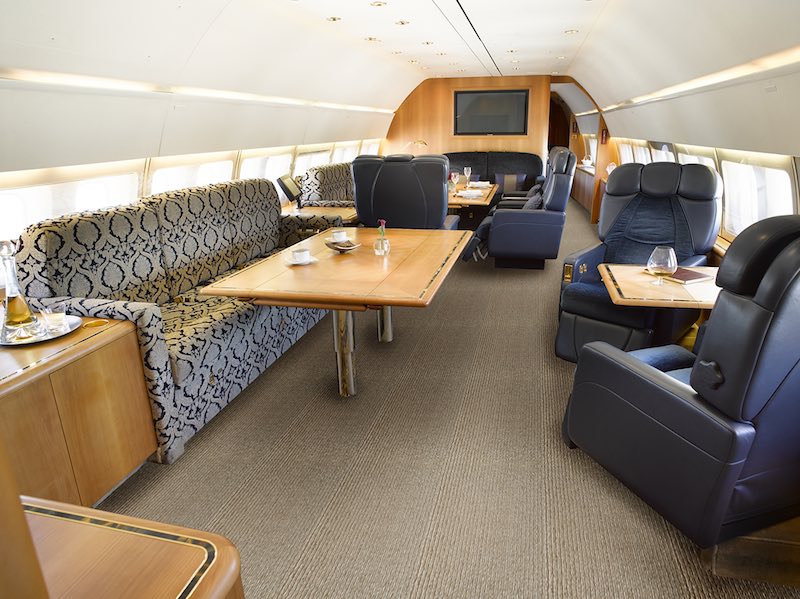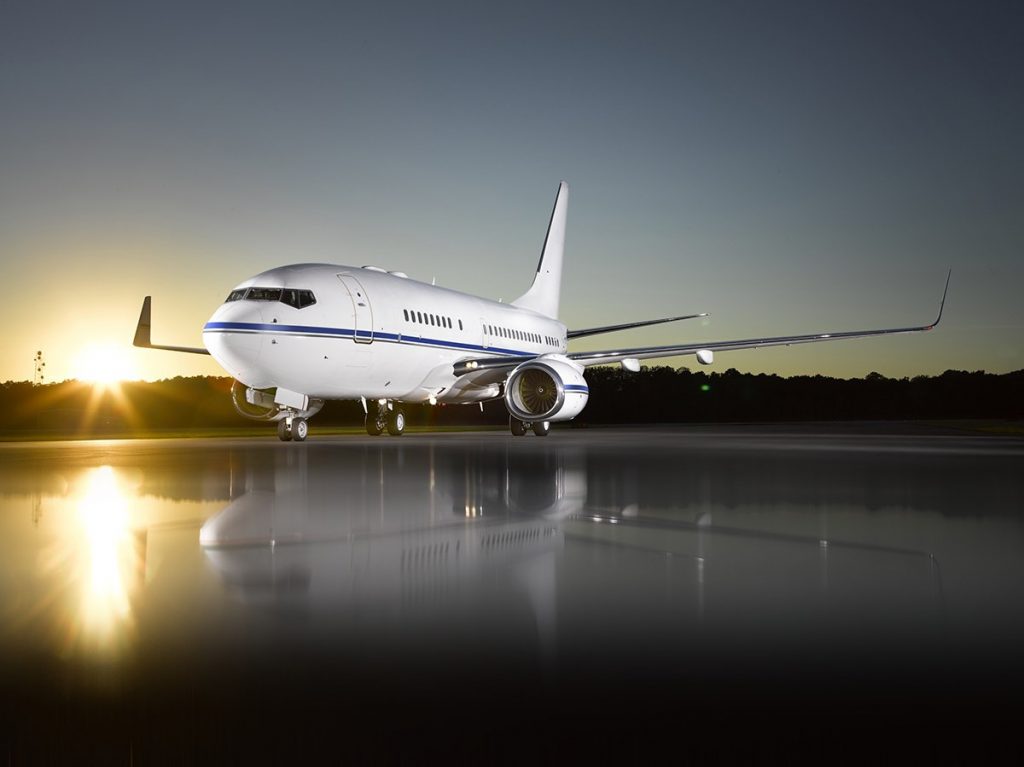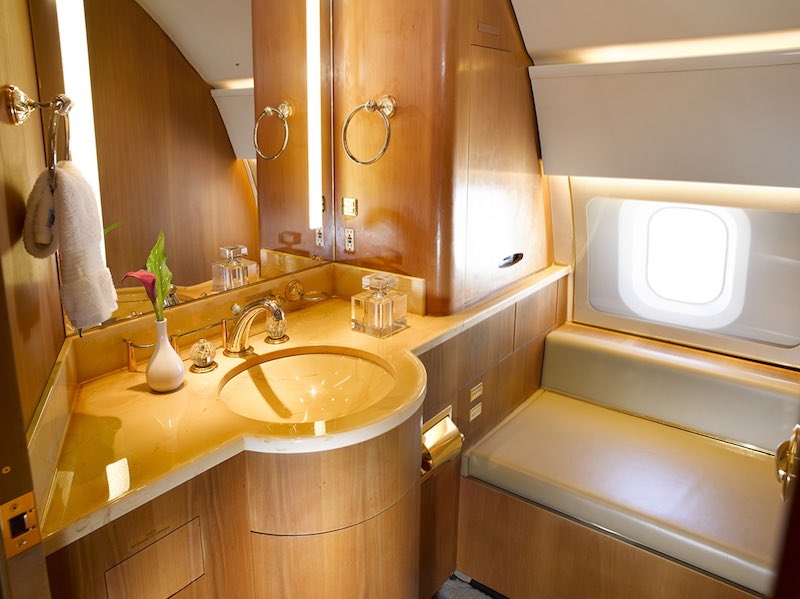 The Boeing Business Jet bridges the best of both worlds. The BBJ combines the reliability and simplicity of operation from the commercial side while providing the utmost exclusivity, flexibility, and luxury of corporate aircraft travel. The next generation airframe and engines are both proven platforms with millions of hours of service. Equipped with API winglets, this Aircraft has a commanding ramp presence. Equipped with GE CFM 56 engines boasting 27,300 pounds of thrust each, this is one of the only aircraft capable of operating into any elevation airports. Discover why this BBJ is the ideal option for high-net-worth families, corporate shuttle, sports teams, or entertainment icons.