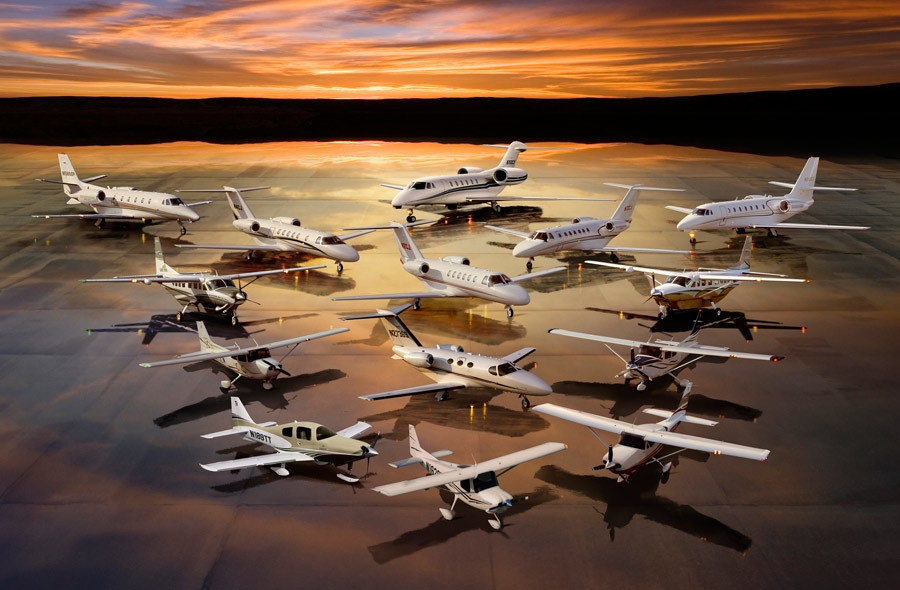 When we come together, we can accomplish something special.
The Citation Special Olympics Airlift (CSOA) is an event coordinated by Cessna to coincide with the Special Olympics USA Games every four years. The event recruits Citation jet owners to transport athletes and coaches to the USA Games.
Cessna is coordinating its seventh Airlift with the 2014 Special Olympics USA Games held in New Jersey. Cessna is still looking for Citation owners to volunteer for the 2014 Airlift. With your help, the Airlift program will continue to touch the lives of Special Olympics athletes across the country, and you'll become someone's hero.
Visit The Website For Details And To Register For The Airlift
CessnaAirlift.com
The Largest Peacetime Airlift In The World
The Citation Special Olympics Airlift is the largest peacetime airlift in the world. It is made possible by the generosity of companies and individuals who donate their time and the use of their Citation jets in support of Special Olympics.
Cessna expects to recruit at least 175 Citation owners to transport 1,000 athletes and coaches to Trenton, New Jersey, on June 14 and return athletes to their home base on June 21.
The first CSOA in 1987 involved more than 130 Citations carrying nearly 1,000 athletes to and from South Bend, Indiana. In 2006, the Airlift included 235 Citations transporting 1,500 athletes to and from Des Moines, Iowa. Corporations and individual Citation owners and operators in every state are needed to donate their Citation business jets, pilots and fuel for the Airlift. More than 3,000 athletes will travel from all over the United States to compete.
2014 CSOA Facts
This is the seventh Citation Special Olympics Airlift coordinated by Cessna Aircraft Company.
The primary airport will be Trenton Mercer Airport (TTN) with a runway length of 6,006 feet.
The games will be held at several sites in and around the Greater Princeton/Mercer County area.
Passengers onboard Citations will include between three and seven athletes plus a coach or sponsor.
A Citation business jet will land or take off every two minutes for 10 hours.
Trip times will range from 1.5 to 3.0 hours.
Citations will transport 1,000 athletes and coaches from across the country.
Citations will deliver athletes on Saturday, June 14, 2014.
Citations will return athletes home on Saturday, June 21, 2014.
History Of The Citation Special Olympics Airlift
1985 – Cessna transported the Special Olympics Kansas delegation in two Citations to the International Winter Games in Salt Lake City, Utah.
1987 – The first Citation Airlift to International Summer Games in South Bend, Indiana. 132 Citations transported nearly 1,000 athletes and their coaches.
1991 – The second Citation Airlift to St. Paul/Minneapolis, Minnesota for International Summer Games. 180 Citations took 1,000 athletes and their coaches.
1995 – The third Citation Airlift to Hartford, Connecticut. 197 Citations transported 1,600 athletes and coaches to the International Summer Games.
1999 – The fourth Citation Airlift to Raleigh-Durham, North Carolina. 260 Citations transported 2,000 athletes and coaches.
2006 – The fifth Citation Special Olympics Airlift to the first USA Games, Des Moines, Iowa. 235 Citations transported 1,500 athletes and coaches.
2010 – The sixth Citation Special Olympics Airlift to the second USA Games in Lincoln, Nebraska. 161 Citations transported 830 athletes and coaches.
2014 Participating Companies
Companies Registered So Far Include:
ACS Industries, Inc.
Bear Air, LLC
Bentley Development Co. Inc.
Brothers Bar & Grills
CCBCC Operations, LLC
CD Aviation
Down Time Enterprises
Fagen, Inc.
Fred Beans Ford, Inc.
Garmin International
General Mills, Inc.
George A Burnett & Associates
Hanover Foods Corp.
Harry Hedaya
HCA – The Healthcare Company
John Hinshaw
Kemmons Wilson Companies
Kindle Ford Lincoln Chrysler Jeep Dodge
Luhr Bros., Inc
Mark Aloe
POET Ethanol Products
Robertson Racing
RON PRATTE
RSF Jets, LLC
Schweitzer Engineering Laboratories, Inc.
Speedbird, Inc.
Teradata Corp
Textron Inc.
Register For The Citation Special Olympics Airlift