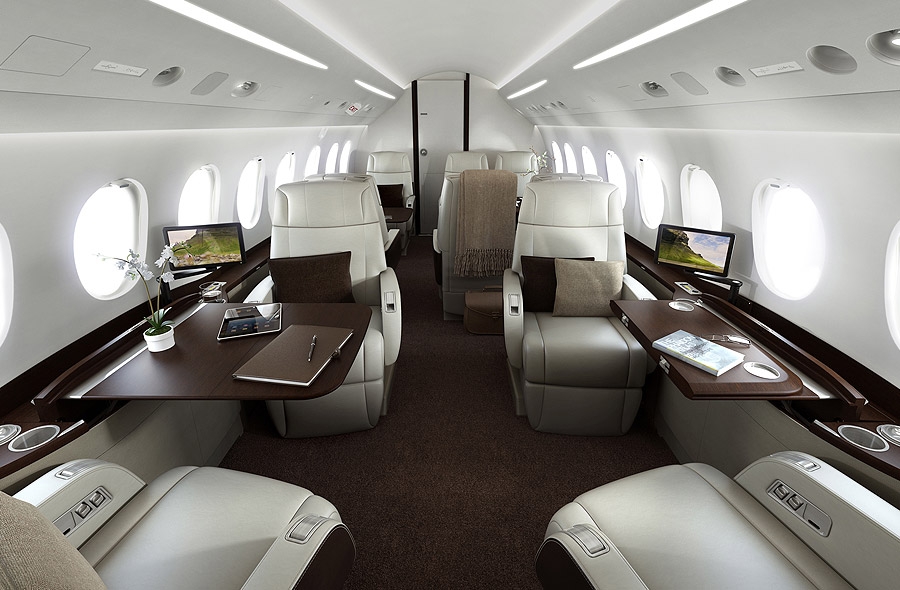 For almost three decades, Delta Private Jets has been helping people experience private jet travel the way it was meant to be – making it more accessible, beneficial, and personalized.
From the industry-leading Delta Private Jets Card, to the point-to-point simplicity of Charter Flights, to a wide range of customized Aircraft Management options, Delta Private Jets delivers the programs today's private travelers and aircraft owners are looking for.
Plus, only Delta Private Jets is supported by a relationship with Delta Air Lines® – bringing the strength, security, and resources of one the largest global airlines to the private jet experience.
The Delta Private Jets Card
Delta Private Jets was the first private jet operator to offer the convenience of a membership card. Today, the Delta Private Jets Card continues to deliver benefits no other jet card can – including all-inclusive pricing, no hidden surcharges, and your choice of jet size on every flight with no interchange fee. In addition, the Delta Private Jets Card offers the flexibility to fly commercially with the highest level of privileges on Delta – a benefit no other jet card can offer.
Some of the benefits of the Delta Private Jets Card:
All-inclusive pricing – with no surcharges
Choice of jet size on every flight – with no interchange fee
Guaranteed jet availability
Ability to use funds to fly commercially on Delta
SkyMiles® Diamond Medallion® Status on Delta
Get started with an initial purchase of $100,000 and lock in your rates for up to two years. For more information or to purchase the Delta Private Jets Card, call 877-541-3548 or contact [email protected].
Charter Flights
Pay-as-you-go simplicity. Award-winning service. The ability to travel on your terms. These are just some of the reasons why the savviest flyers choose to charter with Delta Private Jets. Whether traveling with colleagues for business, or flying the family on vacation, chartering a private aircraft is often the most practical way to get there. And with Delta Private Jets, it's also the most pleasurable – with a dedicated staff that helps you choose the perfect aircraft and handles every detail that follows.
Highlights of flying charter with Delta Private Jets:
Point-to-point pricing – with no commitments
Access to over 1,000 private jets and 5,000 destinations
Choice of four jet category sizes (Light, Midsize, Super-Midsize, and Large)
Every detail handled – from booking, to in-flight amenities, to ground transportation and hotel accommodations
To learn more or get a charter quote, call 800-927-0927 or contact [email protected].
Aircraft Management
If you're an aircraft owner looking to make the most of your investment, Delta Private Jets offers three aircraft management programs customized around your unique utilization levels and individual needs. Whether you want to generate revenue when your aircraft's not in use, reduce ownership costs, or need a partner to manage every detail, Delta Private Jets can help design a program that meets your needs. Plus, our relationship with Delta Air Lines provides members with unmatched benefits and purchasing power.
For owners flying fewer than 100 hours per year:
     Aircraft Deployment
Delta Private Jets staffs your aircraft to produce 55+ charter hours per month
Covers all fixed costs and fuel expenses
Covers repositioning costs and provides reduced pricing for owner flight
For owners flying more than 100 hours per year:
     Charter Management
Certifies your aircraft and crew for entry into commercial charter opportunities
Provides 200+ charter revenue hours annually – with charter-hour guarantees on qualifying aircraft
 Turn Key Management
Oversees all administrative, regulatory, and operational details
Places your aircraft in our charter program – earning additional revenue
     Plus, these programs allow you access to unique benefits and cost-savings programs, including:
Significant discounts on fuel, insurance, crew training, and more
Free crew member positioning for charter flying, training, and maintenance
For more information about Aircraft Management programs from Delta Private Jets, call 859-534-4270
Experience the Difference with Delta Private Jets
Whether you're looking for the savviest ways to travel, or the smartest programs to help you manage your aircraft investment, the Delta Private Jets team can help you choose the private jet program that's perfect for you. For general information, call 800-927-0927 or visit DeltaPrivateJets.com.