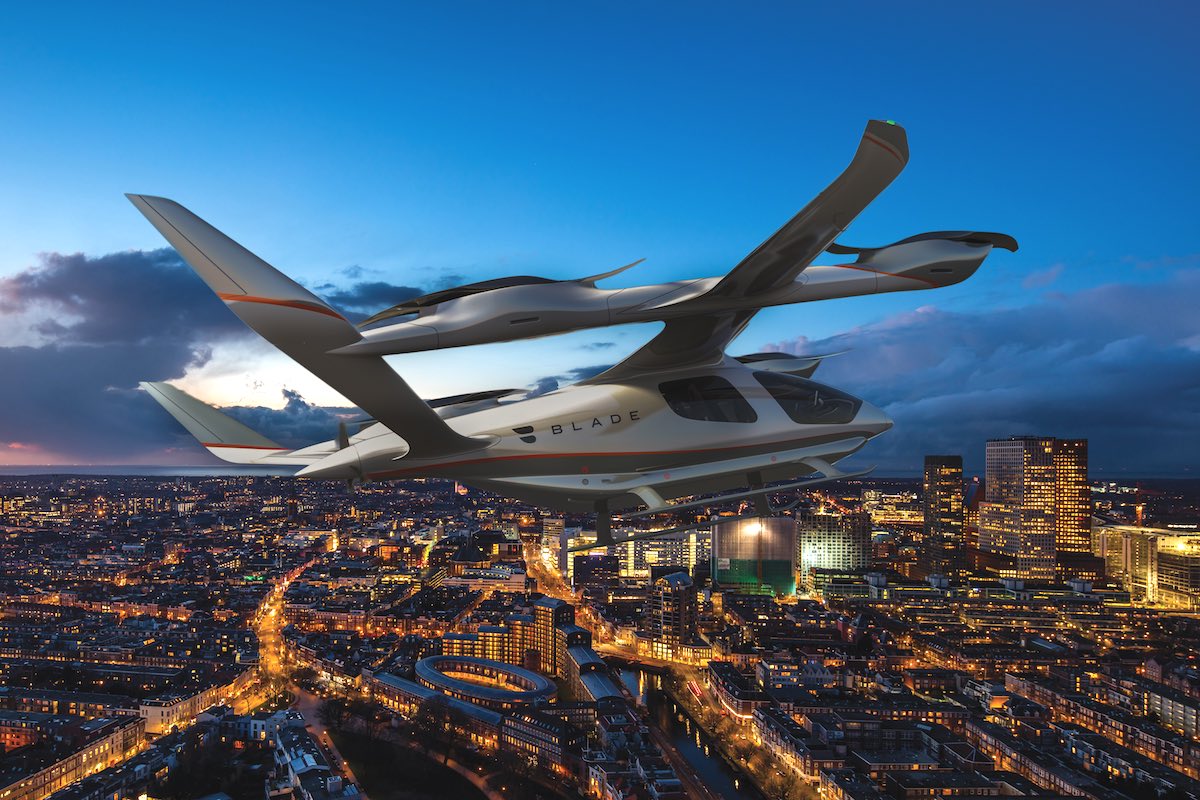 There's an exciting buzz in the air as the highly charged future of travel begins to take shape. The global integration of eVTOL technology (short for electric vertical take-off and landing) is just over the horizon, and many of the world's biggest corporate players, including behemoths like Uber and Amazon, are already jumping on the bandwagon by placing significant orders for eVTOL aircraft capable of moving both people and packages. We've taken some of the guesswork out of the equation to give you a better idea of what the future of Urban Air Mobility (UAM) and airborne public transportation might hold.
Believe it or not, eVTOL technology is nothing new. It's essentially the same concept behind many of today's popular remote control drones, from high-flying digital camera operators to more elaborate racing drones (yes, it's an actual sport). Until recently, though, the idea of using this breakthrough technology as a method of transportation seemed far removed from reality. Today, while Marty McFly's hoverboard might still be a few years from hitting store shelves, flying cars are no longer merely the stuff of childhood fantasies and futuristic films.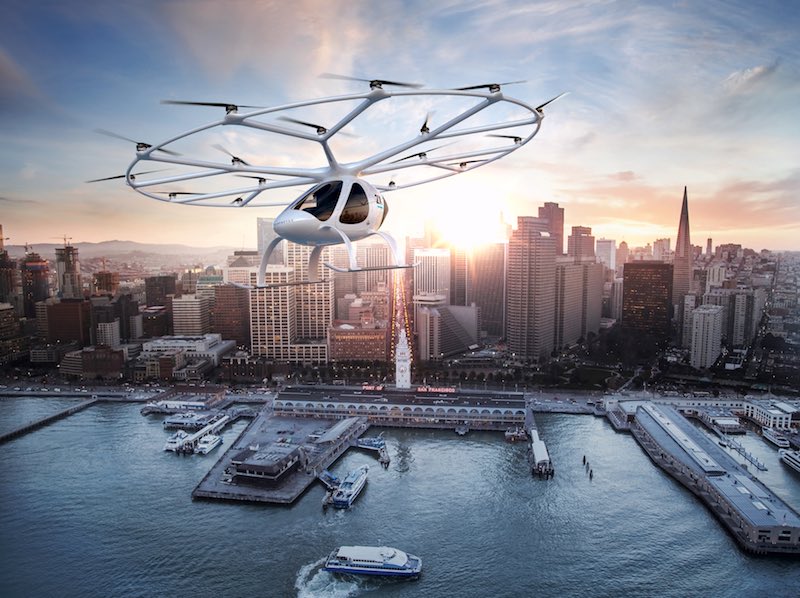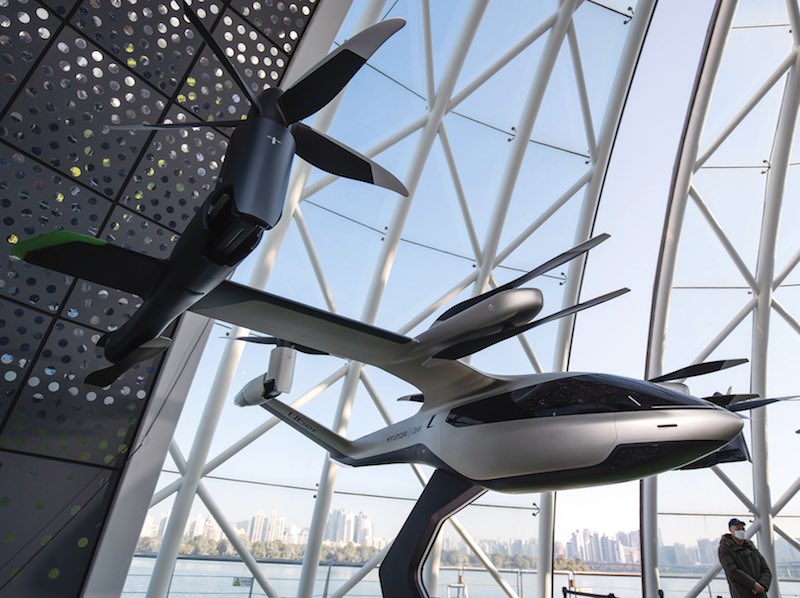 The technology behind eVTOL vehicles reflects a variety of approaches. Tilt-thrust, widely regarded as the most efficient configuration, employs a set of movable rotors that allow the aircraft to shift from vertical to horizontal flight. The tilt-thrust method is often combined with a traditional aircraft wing to add increased lift and streamline forward motion when in flight. Alternatively, multi-rotor configurations have been designed to tilt the entire vehicle forward to engage forward motion similar to the movement of a traditional helicopter, while Lift and Cruise eVTOL technology varies from the multi-rotor and tilt-thrust designs by utilizing a second fixed motor for forward propulsion.
As electric mobility solutions continue to reflect a more eco-friendly market attitude, with everything from high-speed EV hypercars to battery-powered airplanes becoming the norm, a cadre of industry innovators is poised to dramatically alter the air transport landscape. These opportunistically optimistic providers are each vying for their piece of what could be a very lucrative pie, with some estimates projecting the industry will grow exponentially over the coming decades.
Chinese tech developer Ehang, a major competitor in the race for eVTOL market share, bills itself as the global leader in Autonomous Aerial Vehicle (AAV) technology and has taken a stake in advancing Urban Air Mobility as a viable solution for transporting both goods and passengers. The company's core focus is to help define regulations and commercialization of AAV technology with a mission of making safe, autonomous, and eco-friendly air mobility solutions available to the public. The brand's second eVTOL model, the EHang 216, has already entered production and features a 17kW battery pack, similar to an electric car. With sixteen propellers helping the aircraft reach speeds of nearly 100mph, the EHang 216 can travel just over 40 miles per charge. The AAV is expected to be used for a variety of tasks including public transportation, tourism and sight-seeing, emergency medical assistance, and short distance logistics.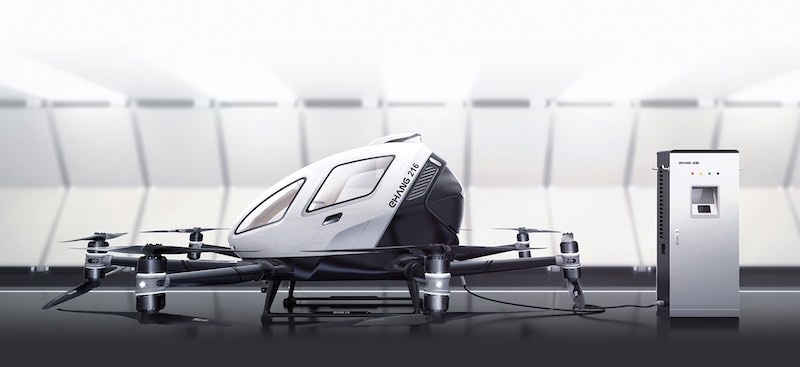 Also entering the logistics arena, Germany's Volocopter and Pennsylvania-based Near Earth Autonomy have partnered to develop and deploy the team's 18-rotor VoloDrone, capable of delivering a cargo load of up to 440 pounds as far as 25 miles. The collaboration will allow the two companies to feature the eVTOL aircraft's "beyond visual line of sight" (BVLOS) capabilities in an effort to showcase the future of autonomous aerial cargo transportation. In speaking about the recently inked relationship, VoloDrone's chief engineer Christophe Hommet says, "Near Earth Autonomy has years of experience, shown real results, and is going to help our VoloDrone stay ahead of the curve with autonomous capabilities."
Moving packages is only one element of the UAM movement, and there are numerous eVTOL brands who view public transportation possibilities as the driving force behind the technology's widespread implementation. For example, Uber and popular private air taxi company Blade have both placed significant orders for eVTOL aircraft which they expect to be fully operational by 2026. While Blade's acquisition of 20 electric aircraft from eVTOL manufacturer Beta will help elevate the public transportation sector, Beta is also producing 150 delivery-enabled AAVs for UPS, as the logistics provider looks to minimize its carbon footprint and streamline future operations. Conversely, Uber is participating in an estimated $1.6B investment in Joby Aviation, along with financial backing from BlackRock and Fidelity, as the popular ride share company prepares for the future shift of on-demand transportation services from street to sky. In addition to a strategic partnership with Toyota, Joby Aviation's acquisition of Uber Elevate (Uber's eVTOL division) will help position the electric aircraft developer as a prominent player in the public air transport vertical.
In another noteworthy partnership, US-based Associated Aircraft Group (AAG) and UK-based Halo Aviation Ltd have joined under the Halo banner. (Both companies were acquired in 2021 by OneSky Flight, a division of parent company Directional Aviation which also owns and operates private jet brands Flexjet, Sentient Jet, PrivateFly and FXAIR). The brand aims to become the first global provider of Urban Air Mobility services and has already purchased 200 eVTOL aircraft from leading aviation manufacturer Embraer's Eve urban air mobility solutions. OneSky's Andrew Collins, leading the brand's vertical lift transition strategy, says, "Where private aviation was previously thought of in terms of moving people from airport to airport, today's travel is becoming a doorstep-to-doorstep concept."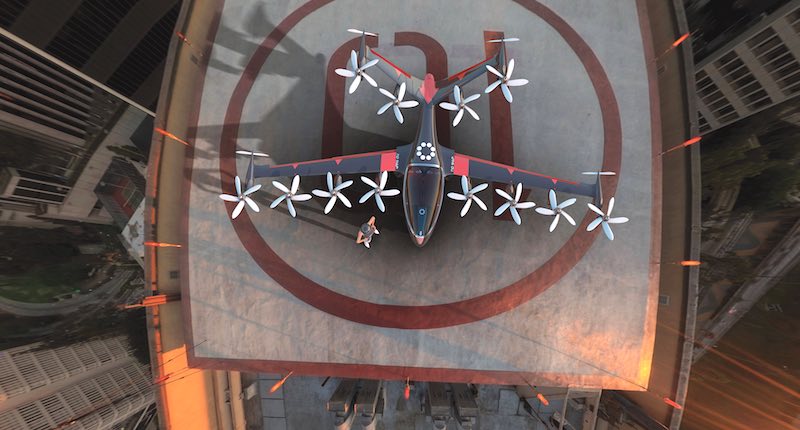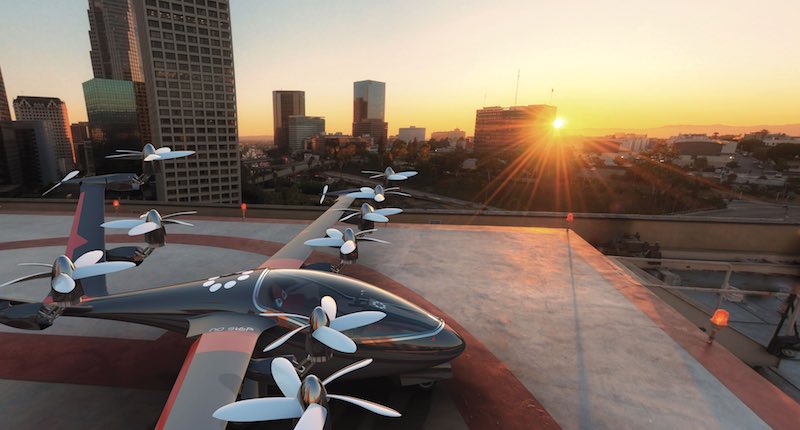 Employing a novel approach to the electric air taxi concept, LA-based eVTOL company Talyn Air was founded by two former aeronautical engineers who previously worked on the development of the ground-breaking Falcon 9 orbital rocket (the first of its kind capable of re-flight) and the SpaceX Crew Dragon. Utilizing a drone and main aircraft configuration, Talyn's innovative concept is estimated to fly more than three times farther than traditional eVTOL aircraft by using a lift and launch design that reduces the main aircraft's battery usage by employing a large drone to assist with takeoff and landing. The absence of traditional VTOL rotors and vehicle architecture will also help reduce drag for improved flight and battery efficiency. Estimates are that Talyn's aircraft will be capable of carrying as many as five passengers up to 300 miles with a top speed of nearly 200 mph, an impressive feat considering the predicted range of most eVTOL models is below the 100-miles mark.
Another common characteristic of current eVTOL technology is limited capacity, with most aircraft being held to a rather underwhelming max payload. To overcome the challenge, New York-based Kelekona is developing a "blimp-like" aircraft made from 3-D printed composite and capable of transporting up to 40 people or an equivalent payload of up to 10,000 lbs. Where most eVTOL developers have emphasized vehicles with a 2-5 passenger capacity, Kelekona hopes to create an air minibus focused on mass transit with the ability to travel from LA to San Francisco in one hour, roughly the same time it takes on a traditional airplane but without the need to visit a crowded airport. The company also sees a future use for the tilt-thrust eVTOL as an air ambulance or military transport.
From Airbus to Boeing, the secret is officially out and the world's biggest aviation providers are welcoming eVTOL technology with open arms. It won't be long before your packages are delivered via autonomous drones and your ride to the office is an electrified airborne taxi.