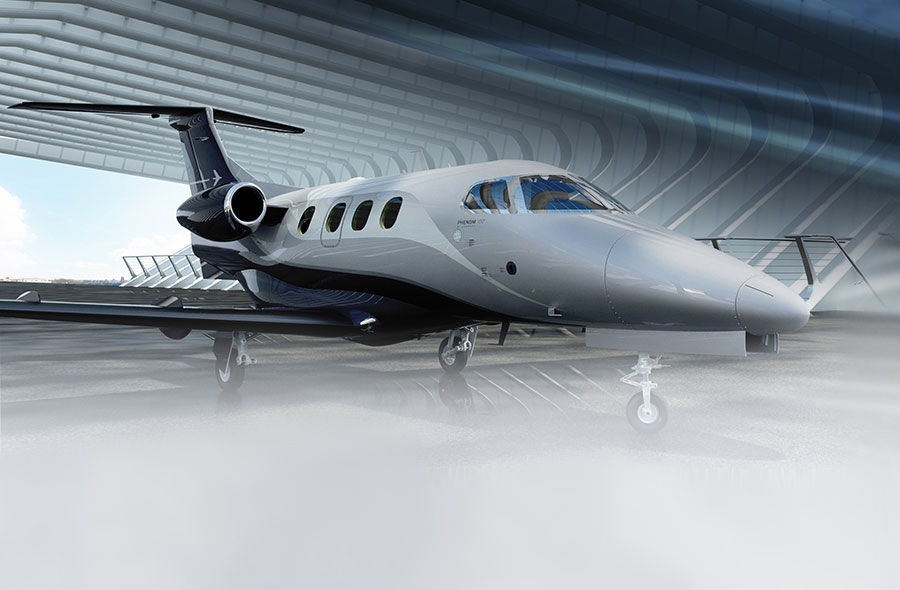 Embraer Executive Jets is a private aircraft manufacturer, designing jets for business and private use, ranging from entry level, light and midlight jets to midsize, supermidsize, large, and ultra-large aircraft.
Embraer is a multinational corporation headquartered in Brazil with facilities located in the United States, France, China, Singapore and Portugal. Embraer's aviation roots are strong and deep. Now one of the world's largest aircraft manufacturer and a leading force in aerospace technology and innovation, Embraer has delivered more than 5,000 executive, commercial and defense aircraft in its 50+ years which are now operating in over 90 countries.
Since its launch, the company has invested well over $200 million in building a premium, worldwide support network that now numbers nearly 70 Embraer-Owned and Authorized Service Centers worldwide. This network is complemented by a 24-hour Customer Contact Center at the Company's headquarters in São José dos Campos, Brazil, to provide assistance to customers anywhere in the world, anytime of the day.
Today, just over a decade after entering the executive aviation market, almost 800 Embraer Executive Jets are operating in over 50 countries among business aircraft manufacturers, Embraer Executive Jets offers the broadest executive jets portfolio.
The company's complete portfolio of customer support programs and services gives you total peace of mind. With Embraer Executive Care (EEC) – Embraer Executive Jets' comprehensive maintenance program – complemented by the AHEAD health monitoring system, maintenance tracking tools, performance and flight operations software and more, you'll have the tools to ease your workload and keep you operational.
Embraer Executive Jets' global presence includes manufacturing, service centers, customer support, parts distribution centers and sales offices. Embraer Executive Jets has offices is Melbourne, FL, USA along with a Phenom assembly line, the global Customer Center and the future home of Embraer Engineering and Technology Center USA. Legacy, Lineage, and additional Phenom manufacturing, along with aircraft design and development and Customer Support Contact Center, are located at the corporate headquarters in São José dos Campos and other locations in Brazil.
Social responsibility that extends beyond its customers, employees and shareholders to the global community is a key part of Embraer's success. The Company is committed to reducing the environmental impact both in processes – aiming the ecoefficiency in industrial plants – and in products, through better aircraft designs focused on optimizing fuel use and, more recently, incorporating Design for Environment tools in the product development process.
Embraer Executive Jets' portfolio includes:
Phenom 100E Entry-Level
Phenom 300 Light Jet
Legacy 450 – Midlight Jet
Legacy 500 Midsize Jet
Legacy 600 Super-Midsize
Legacy 650 Large Jet
Lineage 1000E Ultra-Large Aircraft