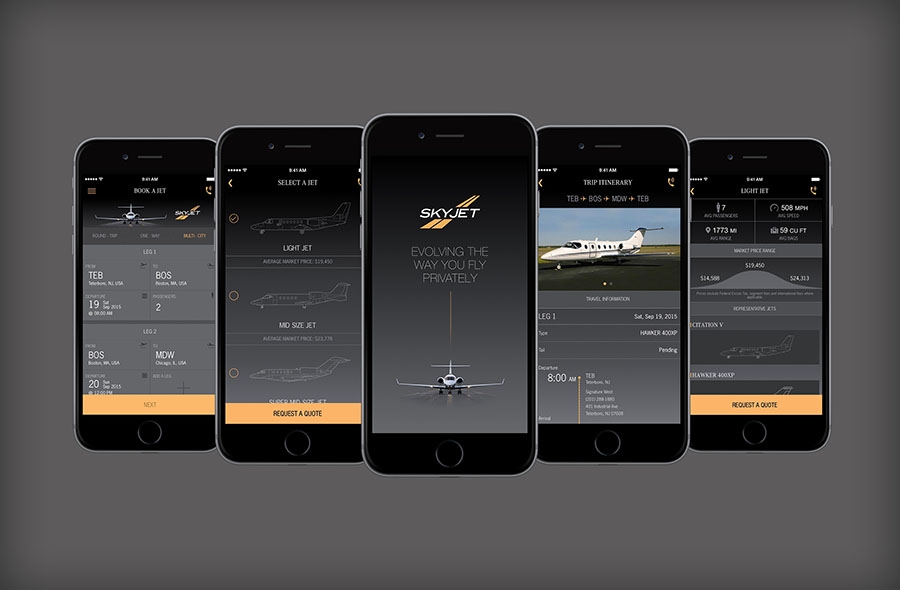 Evolution. It's about going beyond the norm and pushing the boundaries to discover new and brilliant innovations that advance the way we live. For Skyjet, a leading provider of on-demand private jet charters, evolution means enhancing the way its clients fly privately.
In 1997, Skyjet shook up the private jet charter world by introducing online booking, which forever changed the industry. Now Skyjet is evolving the private aviation experience again by anticipating client needs and making discoveries that enhance their experiences beyond what they ever imagined possible.
Skyjet is enhancing its already intuitive, seamless booking process with another exciting breakthrough—the innovative Skyjet app for iPhone. "We deliver highly personalized experiences to our clients and wanted this app to provide that same kind of experience," states Greg Richman, president of Skyjet. "We created it from the ground up, utilizing 18 years of industry experience, smart technology and exceptional service, to make the booking process seamless and the client experience extraordinary," says Richman.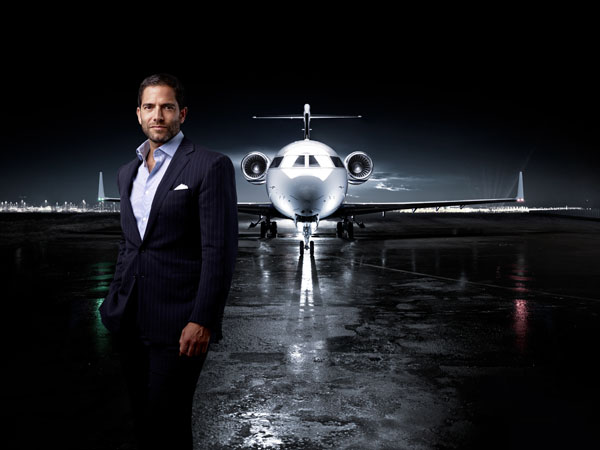 In addition to creating the app, Skyjet took it a step further and made the app available to anyone—whether booking a flight or just researching prices. "We wanted to open up the world of private jet charter to as many people as possible," Richman states. "The more information that's out there and the more transparency we have, the better it is for everyone."
Skyjet's app is the only private jet booking app that provides users with direct access to an intelligent MPR (Market Price Range) tool for real-time price estimates, displaying the low, average and high market prices for any desired jet class. Within seconds of entering a desired trip itinerary into the app, Skyjet's proprietary algorithm calculates price estimates based on current market pricing and what other clients recently paid for their trips, and displays them on-screen. That allows users to research how much their trip will cost from point A to point B. Instant access to that level of information is rare in the private jet charter industry.
"Skyjet has led the way in providing an extraordinary experience in charter," states Richman. "Our clients have always been our top priority, and the Skyjet app empowers them to shop intelligently in what can be a complex market, by providing full transparency into the cost of chartering a private jet."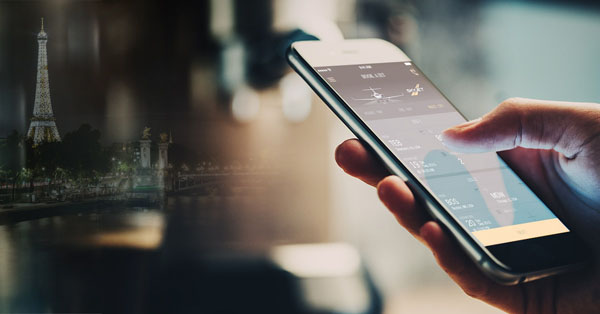 Skyjet's app is fully integrated with its internal technology systems. When users open the app, they can enter a route and receive the average price they might expect to pay for the trip, which can be used as a guide. A user can then request a firm quote from Skyjet's aviation experts and can ultimately book a flight. During the confirmation process, a user can pay in a variety of ways, including Apple Pay, an easy and more secure way to pay with the touch of a finger. Reaffirming its role as a leader in the industry, Skyjet was the first private jet charter company to offer Apple Pay.
"Since the very beginning, we have been committed to making our clients' experience the best it can possibly be," Richman says. "That means making it convenient with features like Apple Pay and trip management so they don't have to worry." Eliminating the need to keep track of pages of information, the app conveniently stores the client's itinerary, as well as provides real-time flight updates to ensure he or she remains current on all details before, during and after the trip.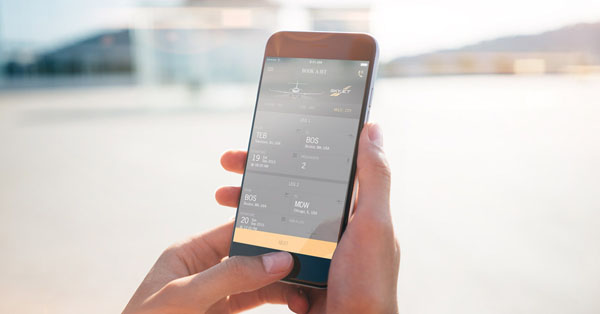 "Our clients prefer real-time," states Richman. "They want to be kept up to date at all times. If there's a change in their flight, they want that information immediately. This app does exactly that, harnessing the mobile platform and bringing one of the most exclusive forms of travel right to users' fingertips."
Along with the convenience of booking flights through Skyjet's app, the company offers other methods to book, including online, via phone and email. "As we proactively anticipate our clients' needs, we have discovered they desire a variety of ways to book flights with us," says Richman. "The app expands our available booking methods and is our next step in evolving the way clients fly privately."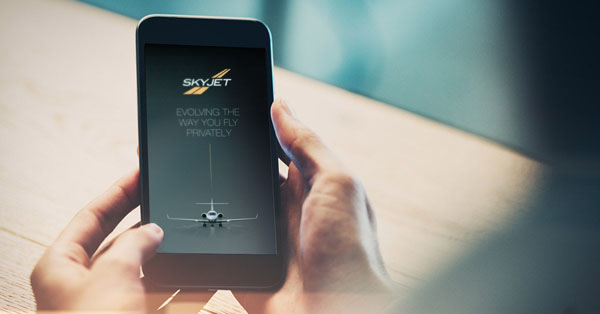 Regardless of what booking method is utilized, Skyjet's team of aviation experts is available 24/7 to ensure every client receives a customized, personal experience each time he or she flies. This team works with Skyjet clients on every aspect of their trip—from catering to preferred departure and arrival times to ground transportation—in order to meet the clients' needs and provide an unsurpassed level of care. "Our clients turn to Skyjet because they want the most exacting experience in charter," states Richman. "This app and our service team seamlessly work together to deliver that and further widen the gap between Skyjet and the competition."
The same company that pioneered online booking is now inviting the world to experience private jet charter. Whether you want to book a flight or just research costs, download Skyjet's App today, available for free on the App Store.
About Skyjet
Skyjet is a leading provider of on-demand private jet charters and a member of Directional Aviation, one of the world's largest private aviation families. Known for its innovation in the industry, Skyjet focuses exclusively on whole aircraft charter, so its clients never share a jet with another party—unlike shared charter services.
Skyjet's pay-as-you-fly structure eliminates annual membership fees and offers the greatest flexibility along with a seamless booking process. Its premium jet collection offers a wide range of aircraft sizes to meet every need, whether flying domestically or internationally. Skyjet is the only private jet broker with an Independent Safety Advisory Board, which means all of its flights are subject to a stringent vetting process whereby aircraft and crew must exceed rigorous safety standards. Of all the jet operators, only 25% are Skyjet-approved.
Discover more about Skyjet